Floïd's Genuine Aftershave (Amber)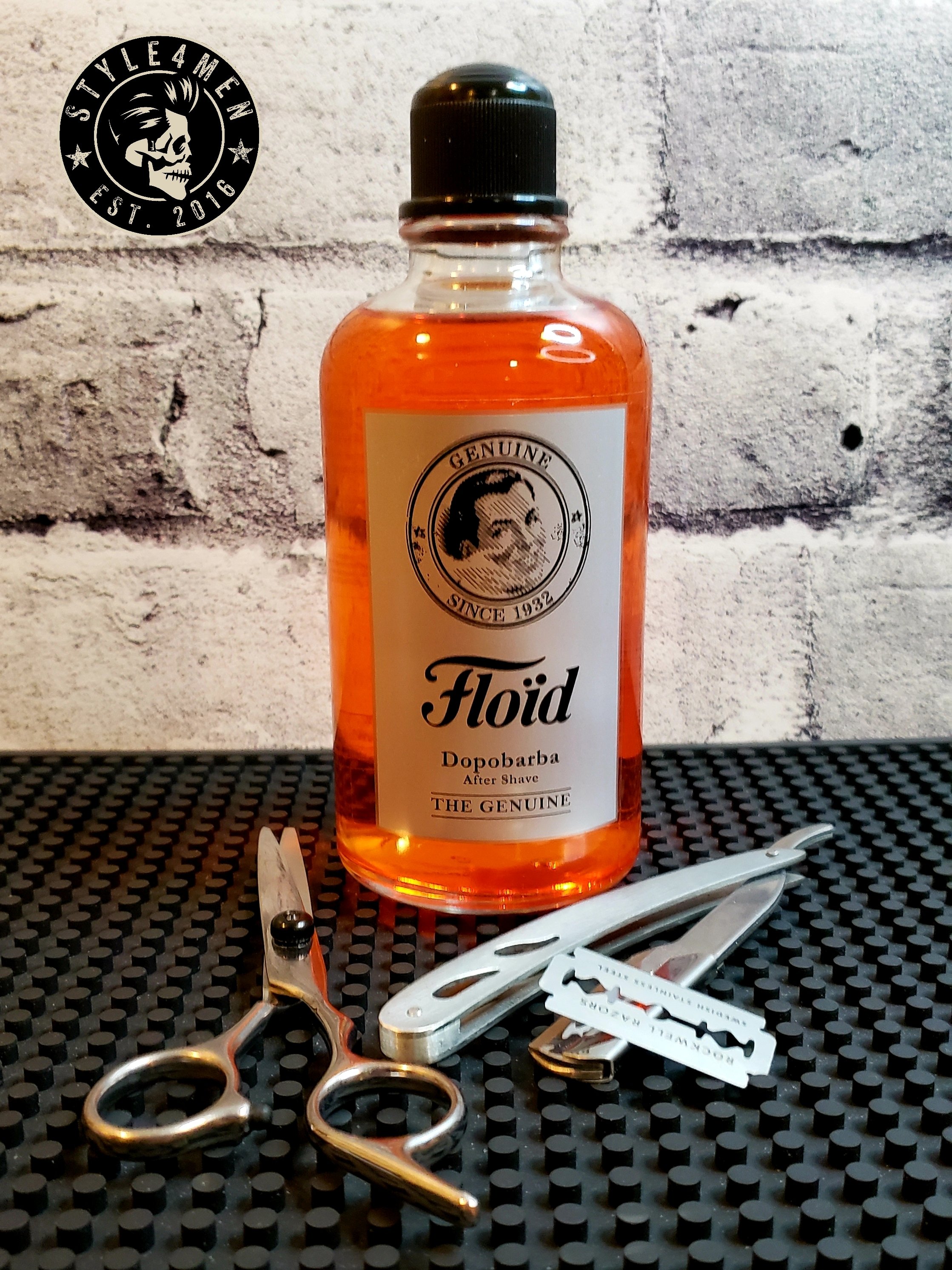 Years ago, before starting Style4men, I was already interested in how things use to be and was quite passionate by the early to mid-20th century period. A number of brands from this earlier time-frame are still around – a testament to quality, performance and ritual.  Case and point, the Floïd brand from Spain.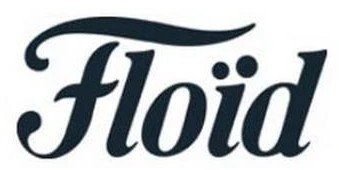 The shaving ritual is perhaps the most symbolic of the men's grooming events.  If you think back at those first shaves, there might have been somewhat of a duality: the first one being the eagerness and excitement to be shaving, to be a man.  But then there was also something of a hesitation, like I am going to have to glide that blade on my face!?
Fortunately most of us today have learned how to shave with something else than a straight razor or even a safety razor.  It is only now in our adult lives that we are going back to these earlier apparatus and actually "learning" how to shave.  My own "parcours" in experiencing and rediscovering how to shave started from the supporting products perspective: learning about shaving oils, shaving soaps, shaving brushes and the all-mighty old-school aftershave splashes.
We are getting to it! This post is about the said aftershave splash, in particular the Spanish brand: Floïd.  This is a brand that has survived the test of time, launching in 1932.  The iconic young man getting pampered on the label is an unmistakable brand image.  When I started exploring vintage shaving brands, Floïd immediately caught my eye.  The whole bottle screams classic and timeless elegance.
The catch was that in Canada, this is was a nearly impossible brand to obtain without dishing out some serious dollars.  Considering that this is an alcohol splash, I couldn't justify the asking prices of often well over $50.  As such, Floïd has more or less just stayed on my wish list ever since.
Through a recent partnership with Perma Brands of Canada who gave me access to their wholesale store I was able to purchase a bottle of the amber scented aftershave, with a totally old-school spray pump.
Perma Brands has the following Floïd scents:
Vigoroso
Suave
Amber
Black
Narrowing down my choice to amber was no easy feat as all four sounds absolutely perfect.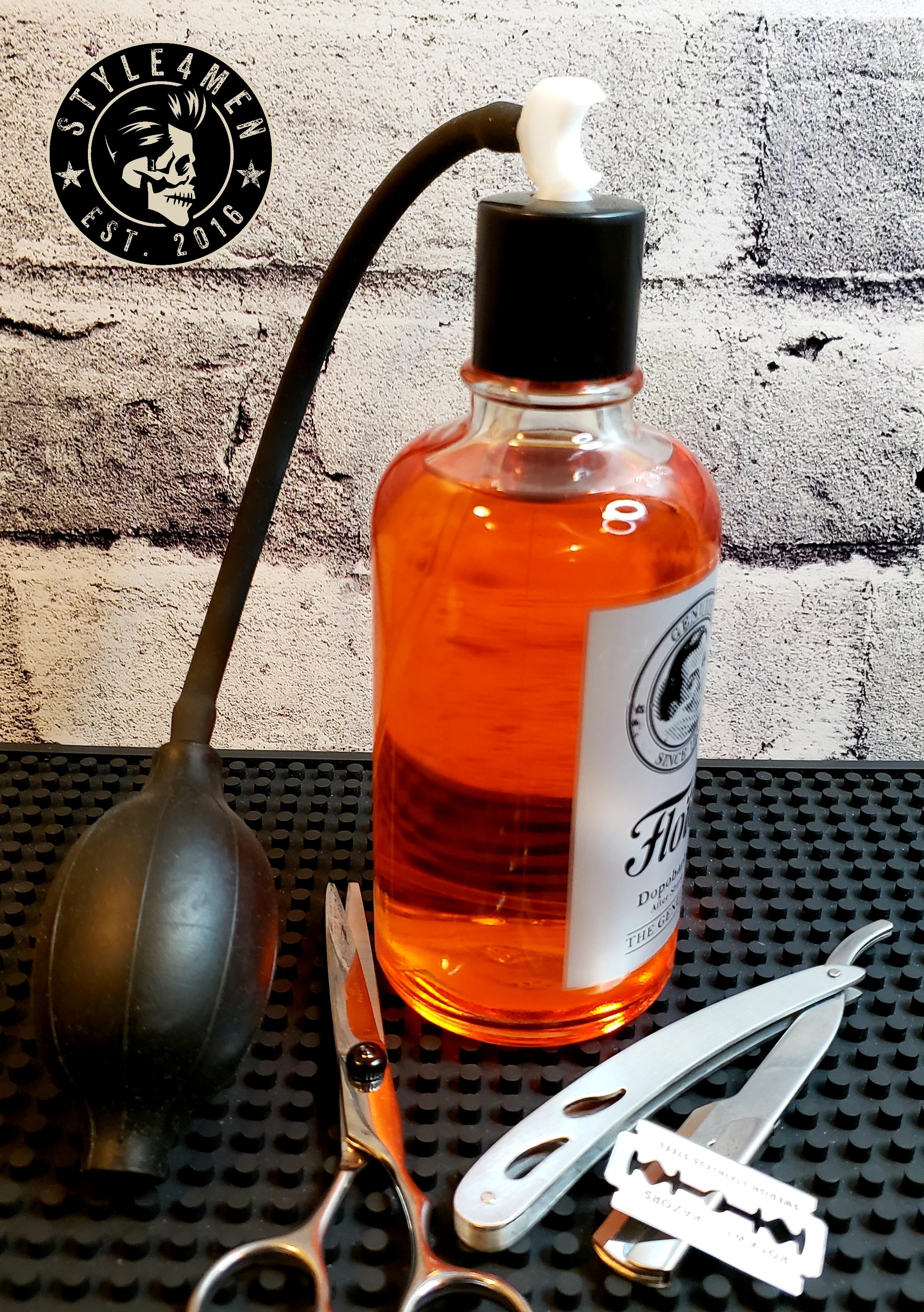 First off, this bottle is considerably larger than I expected and stands at 400 ml.  It is obviously designed to be living in a barbershop where it might be used multiple times a day.  The pump idea is something that I find extremely ingenious for an aftershave and offer a very gentle application. Generally speaking an aftershave serves double duties: clean/disinfect your mug and then give you an aromatic finishing touch.
Fragrance
I only recently was able to sample the raw fragrance of "amber".  I would see this scent listed in fragrances quite frequently, but had no real point of reference as to what it was.  Based on my P&J essential oil bottle of amber I can say that this is flat out one of the most pleasant scents.  Think: caramel meets vanilla along with a cross of moss or dirt and wood.  I totally understand why amber is a recurring element used by Perfumers.
The amber scent in the aftershave is without a doubt very different from the raw essential oil, but you can still identify it. This is also Floïd's interpretation of amber and they have developed it into something of their own.  Being an aftershave, there is a high level of water and alcohol.  All that said this is a totally classic aroma.  If I were to break it down, I identify: floral powdery elements, moss and/or wood. This will not be for everybody, but those who will like it will like it allot.  To my nose it is timeless elegance.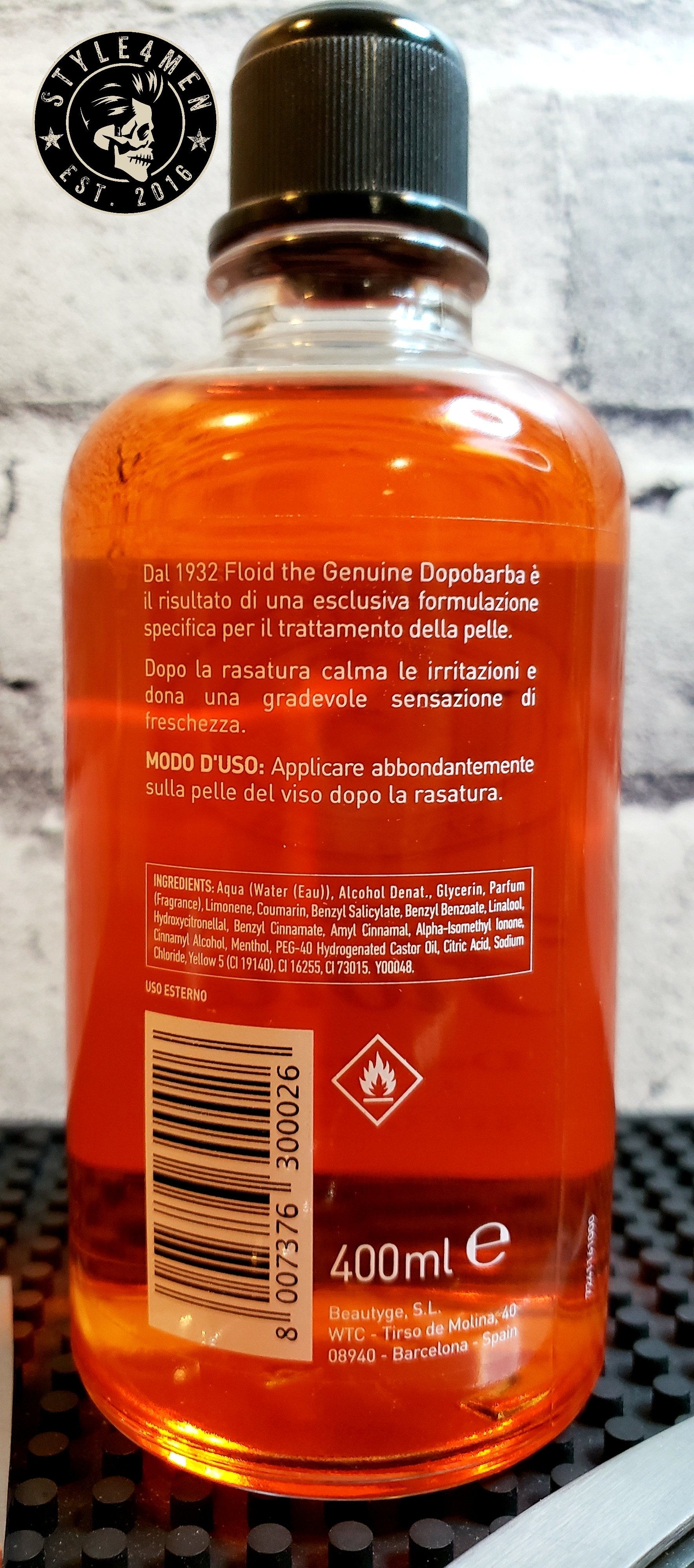 I will venture that Floïd's amber fragrance has been copied or inspired many other aftershave recipes since I have smelt very similar olfactory combinations.  But this is the beauty of getting such a product, you get to sample the real thing, you get to smell for yourself where the inspiration came from.
For an aftershave the fragrance has impressive staying power!  I dozed myself with a very small splash and the fragrance was identifiable for a good 2-3 hours.
In closing
If you are at all interested in classic wet shaving, Floïd's Amber aftershave is a must!  It is certainly one that was missing from my collection.