Beard oil by Beards and Beavers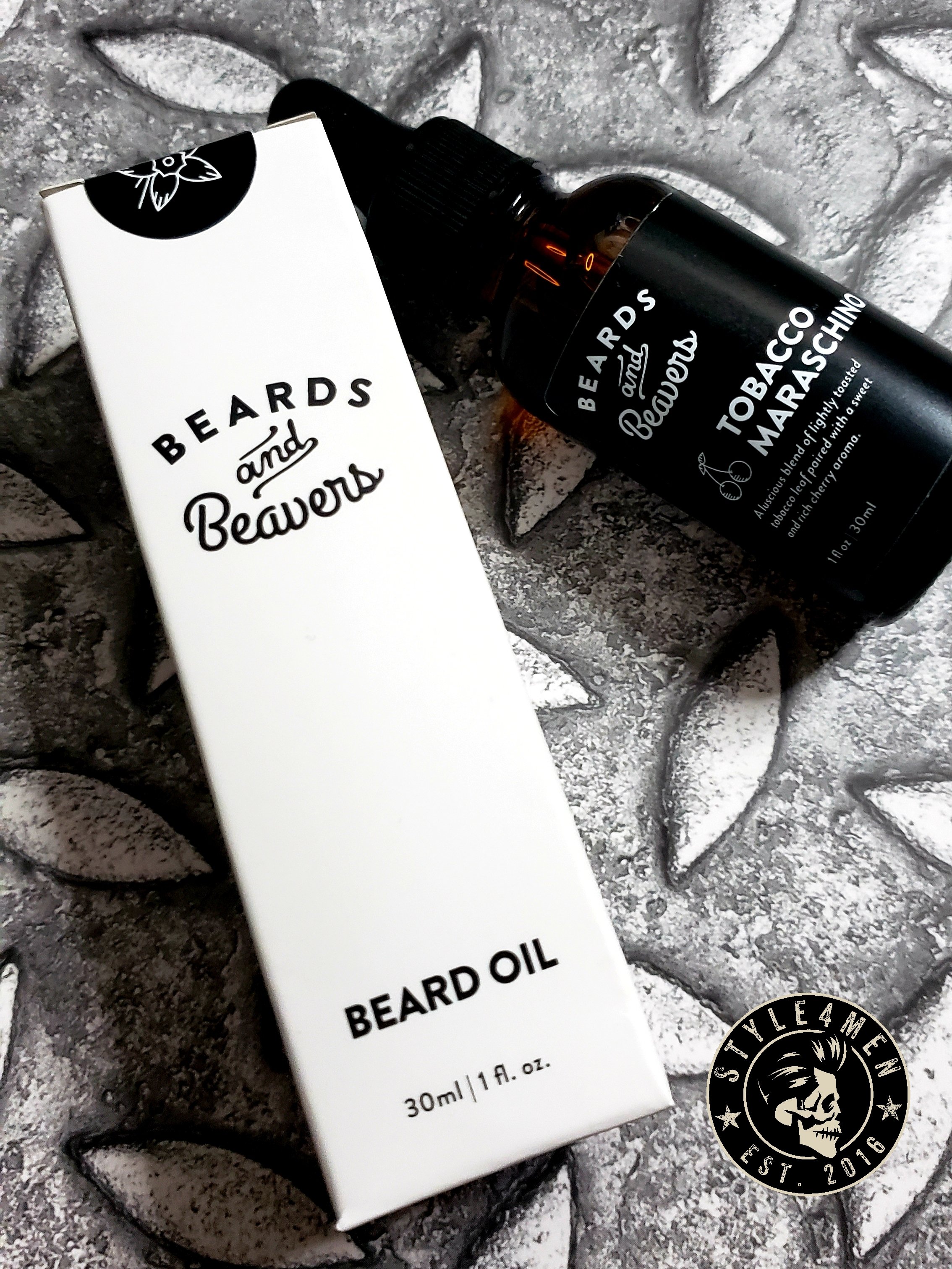 You might have recently seen the unboxing of the beard oils by Beards and Beavers on our Instagram page.  They're on the test bench this week!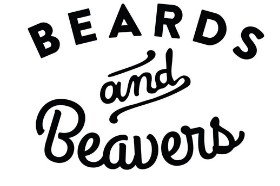 Beards and Beaver is a Canadian company coming from Toronto.  As part of my regular product research, I came across their Instagram page and was won over by the company name and solid offering: Beard oils, beard brush, carbon comb, steel beard scissors.  Everything you need to care for that beard.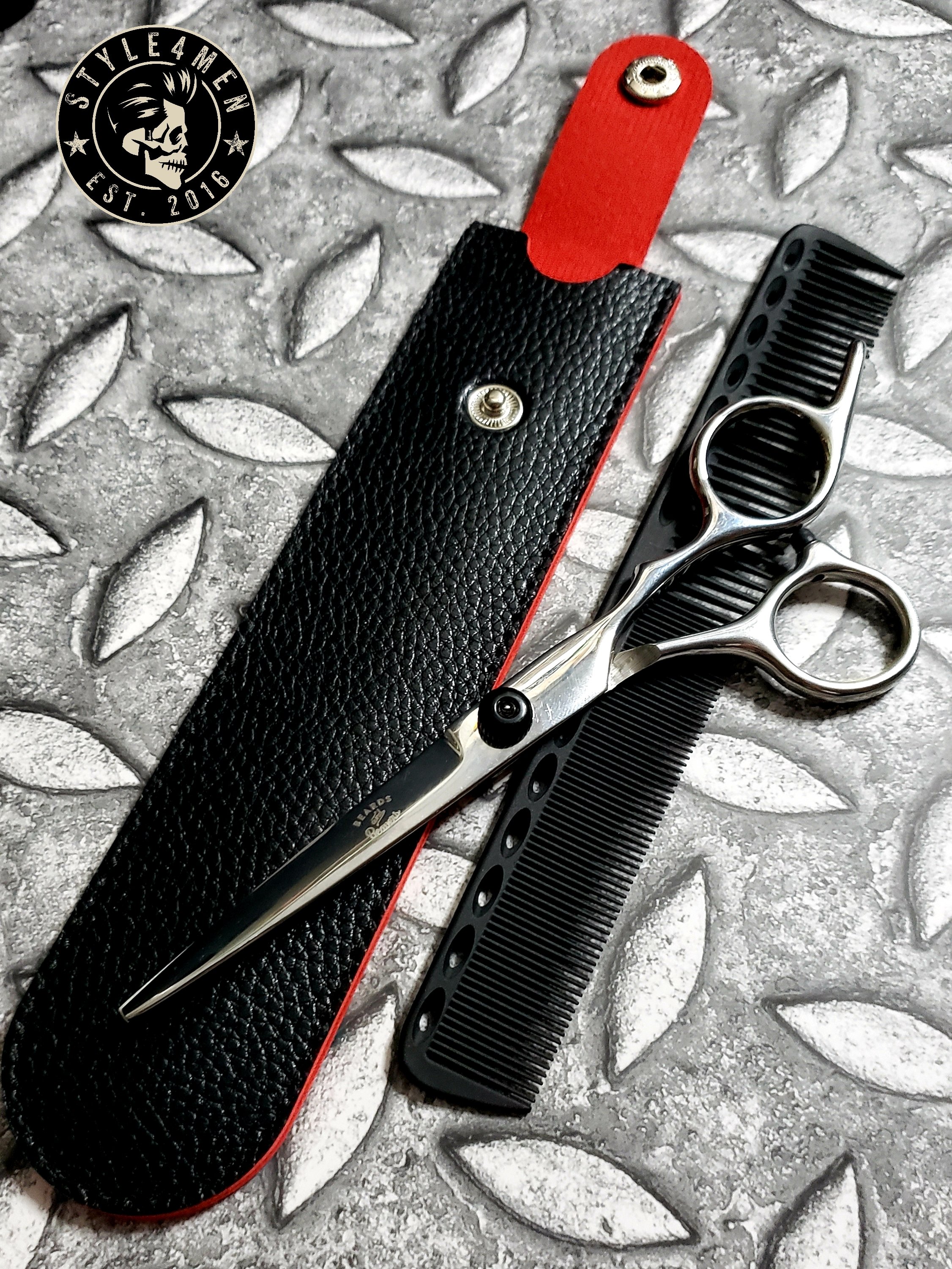 Their oils come in the following scents:
Tobacco Maraschino
Toasted Vanilla
Leather Oud
Sea Salt and Driftwood
Classic
Barber
Freshly Squeezed
Au Naturel
The scents in bold are the ones we are working with. Being a huge fan of the tobacco leaf and cherry scent, I was thrilled to find that fragrance in the care package scent over by Beards and Beaver for this feature.  Tobacco has become a recurring offering from everyone in the old-school/Barbershop movement, but cherry is not so common.  What I love about that combination is the reminder of flavored pipe tobacco which would use Sherry, Bourbon and other similar spirits to give their tobacco that extra humpf.  And who doesn't love maraschino cherries?!  As a kid I would raid my Grand-Mother's fridge whenever I was at her place. She had them for her drinks.  To this day that scent just makes me happy and I picture the intense red of those cherries.  As a kid I did not question that almost radioactive red.
The formulation of the beard oil is the same across the range with the fragrance being the variation.  Here are the ingredients: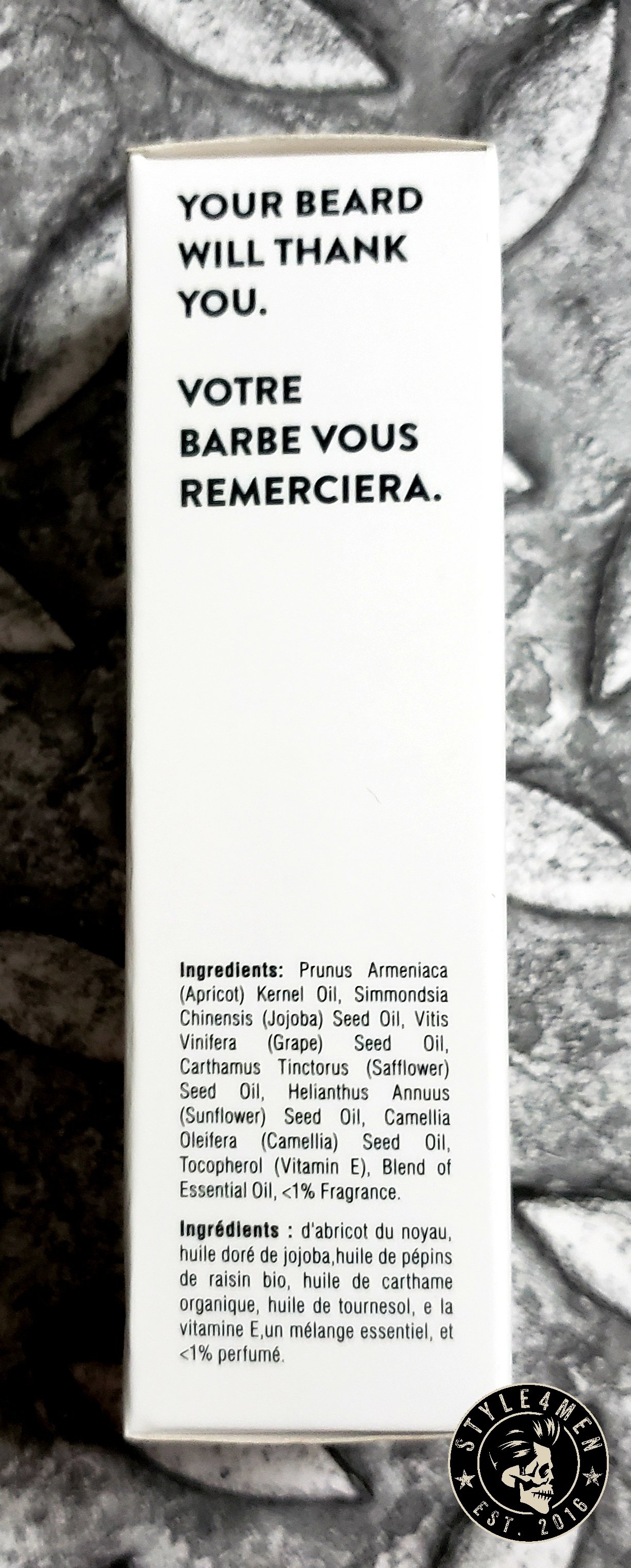 Blend of essential oils
Less than 1% of Fragrance
First observation, this is a natural party and only the best oils have been invited.  See for yourself by clicking the ingredient links.  The first 3 oils (apricot, jojoba and grape) are among my absolute favorite oils to work with.
Moisturizing
The number 1 reason you are using a beard oil is to moisturize your mug, both beard and skin.  That nasty beard itch is caused by the absence of moisture/hydration.  If left un-managed, it becomes a tugging sensation and not in a good way.  A quality beard oil will soften your beard and rehydrate the skin underneath.  Look at it as watering your garden.  If the soil is dry, nothing worthy will be growing there.
This oil did very well in this area. My mug felt refreshed and comfortable all day long.  Having a fairly short beard at 1-2 cm, I used about 2 drops per cheek and neck.
The frequency of application is something I have seen debated where some folks are suggesting to only use oil every so many days while others are suggesting a daily usage. Bottom line, this comes down to personal preference.  I wash my beard in the shower everyday and as such I am aware that it is stripping away some of the natural oils.  That being the case I aim to apply oil back on every day.
This oil is very high quality and is practically clear.  Nice to work with with no slimy or greasy feeling.
Absorption
The absorption rate is a tricky aspect because it has practical implications. If the oil is not absorbed quickly enough you end up with oily fingers when the beard is touched.  This oil is sucked in between 30-60 minutes which makes it perfectly reasonable to work with.
Fragrance Longevity
The other biggie with beard oil is the fragrance.  As mentioned up top I love that cherry scent.  You shouldn't expect a scented beard oil to replace your cologne and it is more comparable to an aftershave in that sense.  The scent of this one remained identifiable on me for about 2 hours.  That is the one aspect I would increase – more fragrance as I would have liked it to last longer.  My solution might just be to put this bottle in my back pocket in order to sneak in a touch up by the 3rd hour.  🙂
You can catch the unboxing on Instagram:
Score Card
Here is the score on a scale of 5:
Composition: 5 (Full marks for an all natural composition)
Aroma: 5 (beautiful scent and it could be stronger in my humble opinion)
Performance: 5
Shipping
Beards and Beavers ships out of Toronto and this was delivered in Gatineau in under a week's time.  Both Toronto and Gatineau are key postal hubs so it's quick as can be.
Closing Remarks
Beard oils can very easily become an addiction.  Once you've tried a good one you get that encompassing positive vibe where your beard feels smooth and sexy, you smell good and things are just a whole lot better. Next thing you know are buying beard oils at the Barbershop and on-line, you are talking about them in your circle and you have a different scent for everyday of the week or situation.  When I started featuring beard oils I never imagined it would become such a big part of STYLE4MEN.
Beards and Beavers have done an excellent job with both presentation and delivery.  Presentation is straight forward and effective while the oil did a great job on my mug and that delicious scent made me coming back for more.  In short, this one is a winner and a addition to my "favorite" shelf.