Beard Oil by Bull Dog Skincare
We're back to complete the trilogy on beard oils produced by some of the "Big Brands" that we had started in our after Christmas post on Instagram.  In the first we covered L'Oréal Men Expert, in the second PRORASO and in this final post we featuring the beard oil by Bull Dog.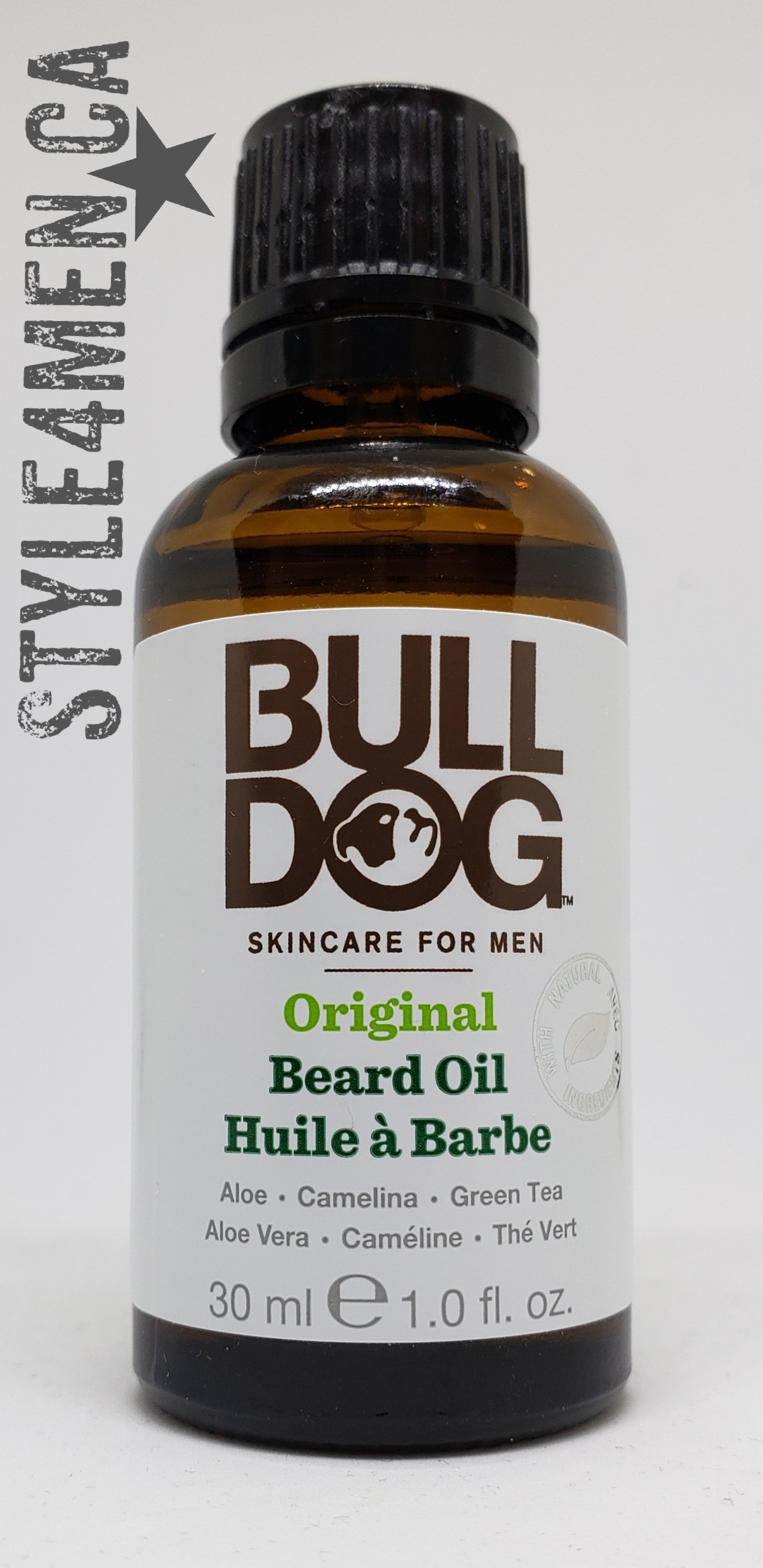 Bull Dog is a men's skin care company from the UK that reached our Canadian shores about 3 years ago. It is a well presented brand with a styled white and dark brown labeling along with a cool bull dog. My first review covering this brand was about 2 years ago where I featured their face wash and later on their bamboo razor.
There were a number of elements attracting me to the Bull Dog brand:
First and foremost it is readily available in this part of Canada
Competitively priced ($12 – $16)
Clean and straight forward labeling and packaging
A clear effort towards natural ingredients as well as offering product aimed at reducing our footprint like their bamboo razor
The Bull Dog products I have tried to date have all performed quite well for me.
The only one thing that I would say that could be a "con" about Bull Dog is that they offer almost too many options in each product category.   For example they offer a face scrub, face wash and a face moisturizer in 4 formulations: Original, Oil Control, Sensitive and Energizing.  At first this selection is overwhelming.  In fact most guys will have no clue as to what to get.  That said, once you have narrowed down your routine and the products that make sense to you, having these option is interesting as you can do some fine tuning.  After all, your face is a pretty darn important feature and getting it right is paramount.
As mentioned above, Bull Dog products have agreed well with my mug so when I decided to do a feature on beard oils produced by some of the bigger players out there I had already cut out a spot for Bull Bog.  With no further ado, here we go!
Key top ingredients: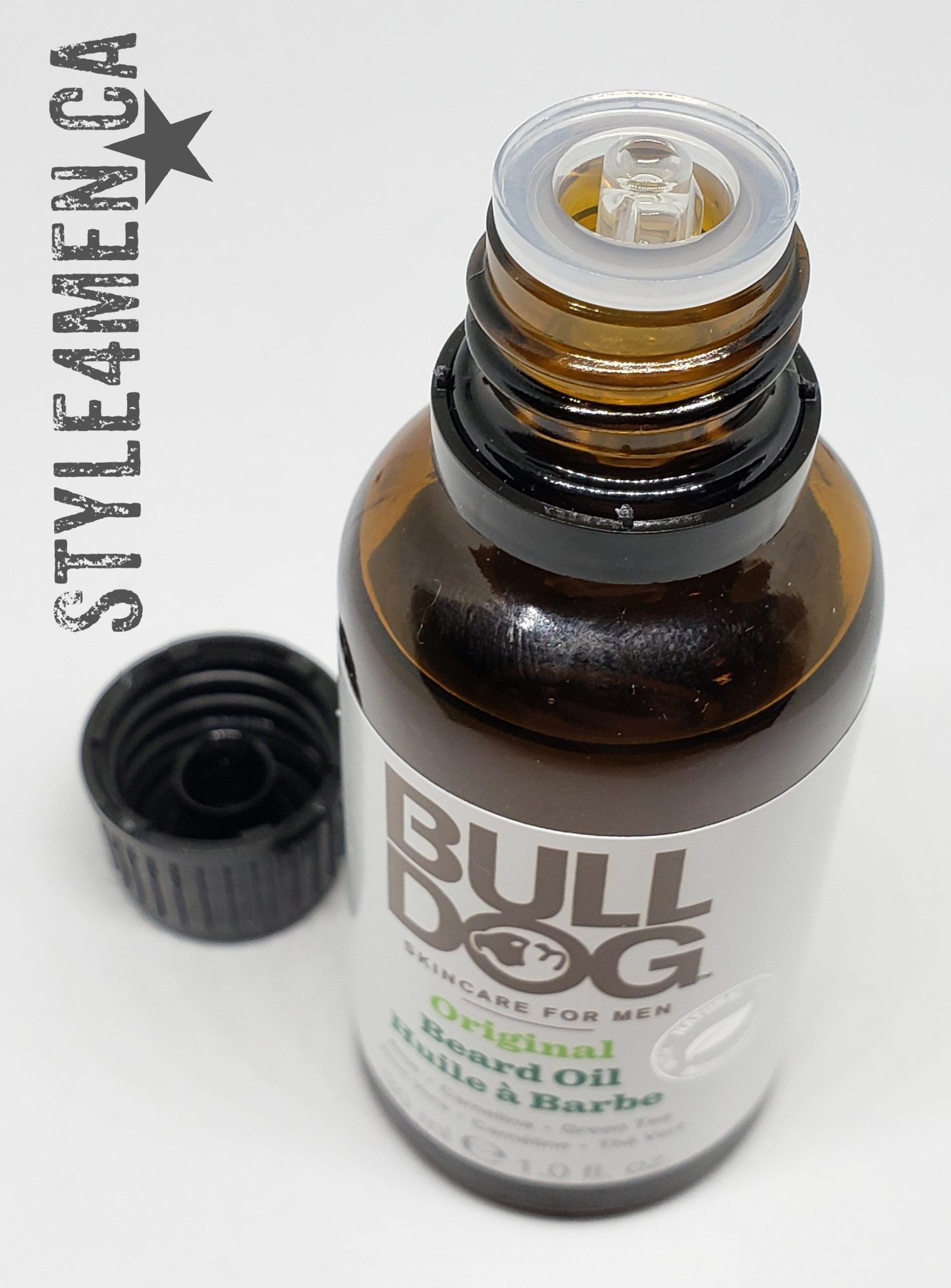 Sunflower, Coconut, Jojoba and Almond seed oils are among the best out there and are part of my favorite. As I have mentioned in the post "Beard Oils are for every guy", these are the types of oils to look for when buying a beard oil.  See their benefits for yourself.
Bull Dog prides itself on NOT using:
ingredients from animal source
synthetic fragrances
artificial colours
Bull Dog products are also labelled as "Cruelty Free".  In other words, NOT animal tested.  In this day and age these differentiators are relevant and important.
What does this oil smell like?
Up front it is a discreet aroma and you should assume that it is just for you or that very special someone rubbing their nose in your beard. At first I was thinking that I was smelling lemon grass, but the label clarified that for me and it is in fact green tea. There is also a smidgen of sweetness.  Overall, I really enjoyed it.
Something worth mentioning is that the fragrance essentially covers the smell of the natural oils, but in waves.  What I mean here is that I would first smell the green tea and then the oils and then the green tea again. Bottom line, the smell of the oil is not completely covered at all times. This wasn't a deterrent for me since the oil smell was minimal.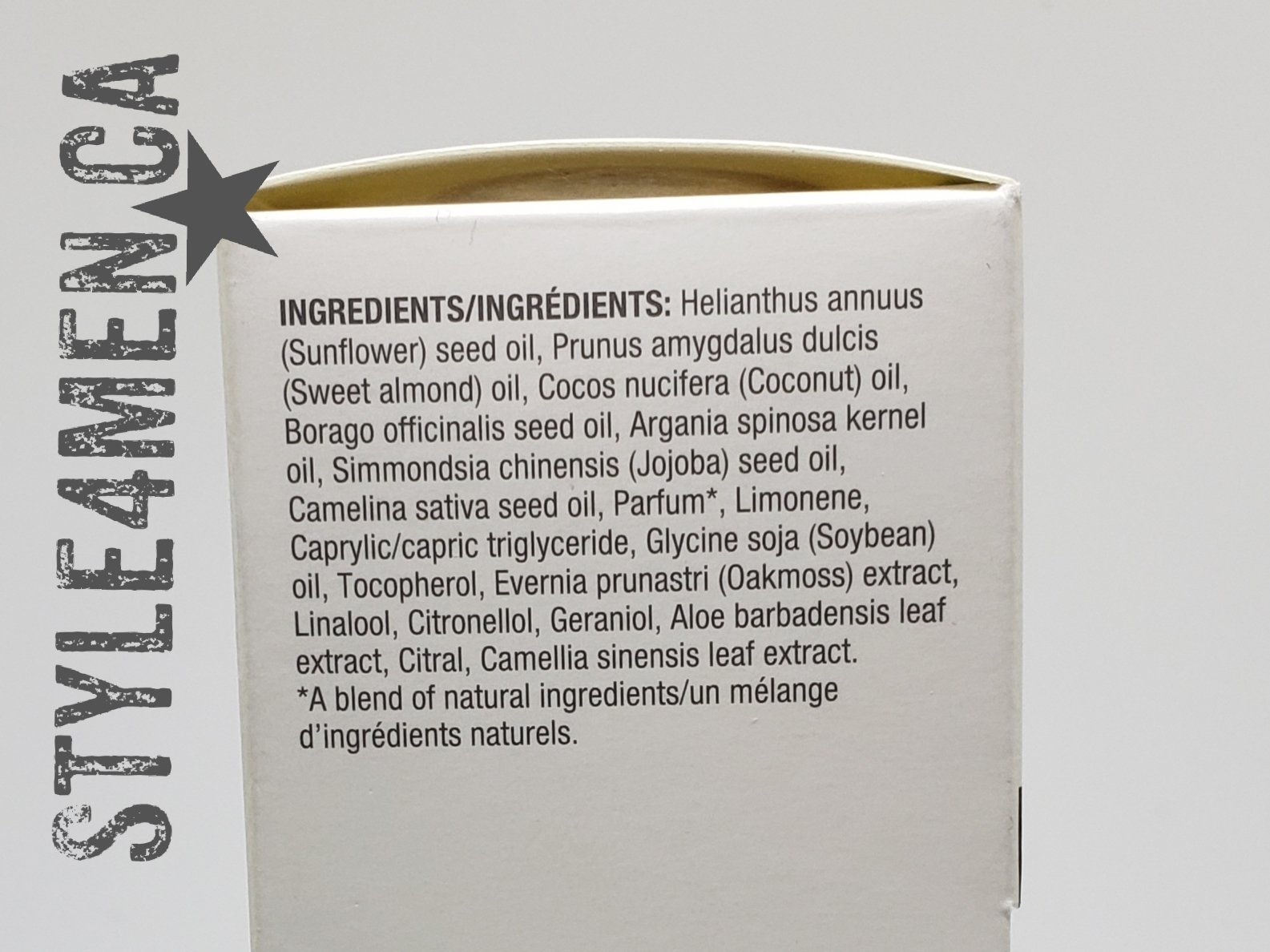 How did this oil perform?
On the performance front this beard oil is perfect.  It got blended into in my beard hair and skin right away leaving no greasy residue.  I applied the oil after the morning shower and wasn't annoyed by any dryness or tugging for the rest of the day.  I forgot all about it – that's what I want from my beard oil:   Works quietly in the background leaving me to focus on the rest of my life.
Here is the score card (on a scale of 5) for the Bull Dog Beard Oil:
Composition: 5
Aroma: 4 (The fragrance is beautiful, but there are slight trace of oil scent that come out periodically)
Performance: 5
To sum things up
I was expecting to find a decent beard oil with Bull Dog, but in the end it was better than I imagined. Considering its price point, availability, impressive ingredients and top shelve performance this is an oil that will please every man…and that someone you are rubbing your beard on!
Find this product and others by Bull Dog on: