Beard oil by Cock Grease – Smooth, Quiet, Effecient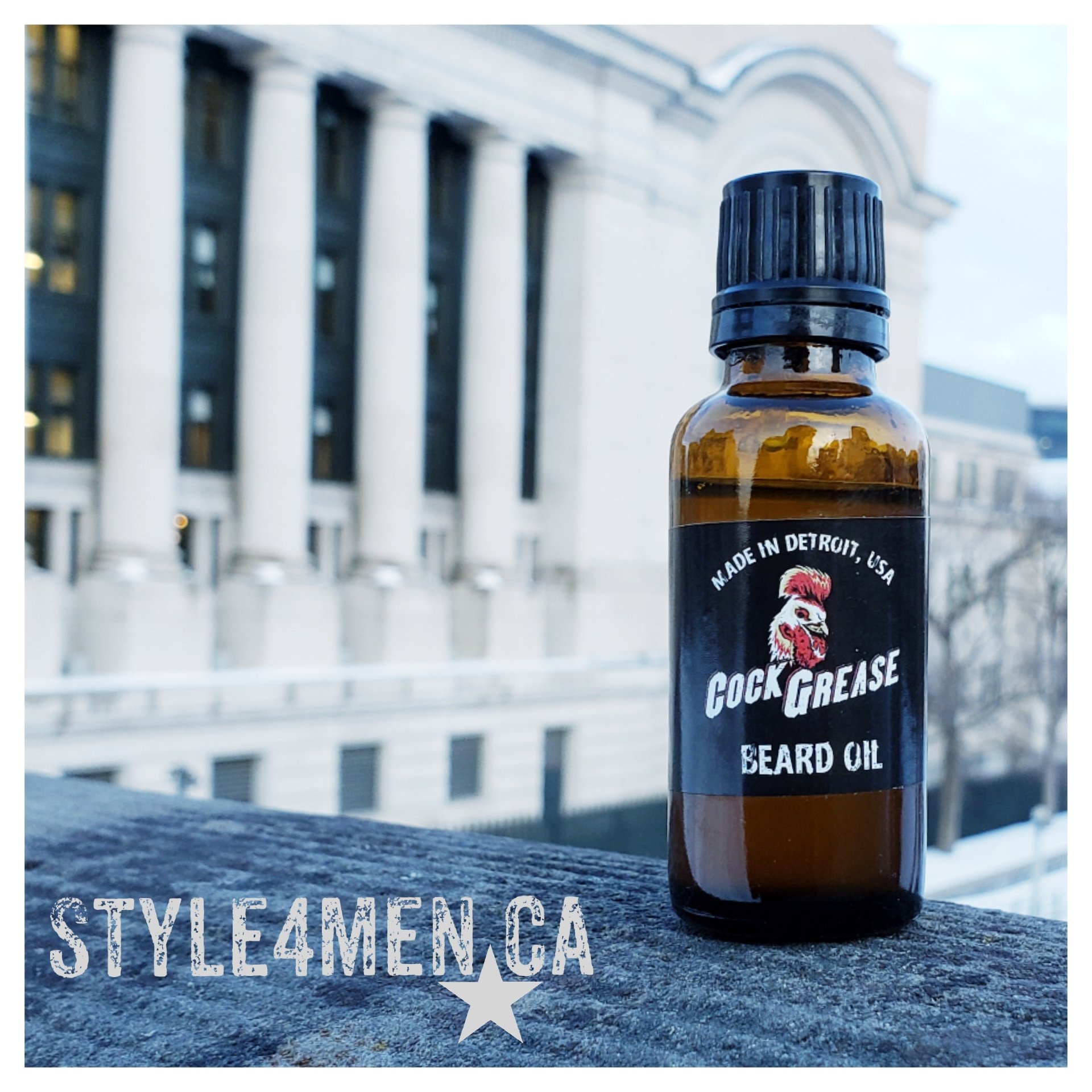 As you know I have been working with Cock Grease products these past weeks.  Their hard working pomades have essentially converted me to "grease based".  In their range of products, Cock Grease also offers the very apropos beard oil.  Many men are sporting beards and helping them take good care of it is now a big piece of men's grooming products.
As "in your face" as the labelling might be on the pomade jars, the beard oil almost looks timid. The limited space on the bottle label doesn't give full justice to our rocking rooster.  This initial shy impression is somewhat re-enforced when opening the bottle as there is no distinct aroma, like tobacco or vanilla or coconut or rum or anything else.  I was actually surprised.  Not that the pomades have loud or intense fragrances, but they do have something.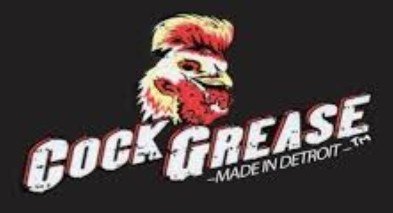 Having been a shaver for the bulk of my adult life, a nicely scented aftershave is something I have looked forward too.  As part of the beard experience, I have taken the scented beard oil as an equivalent to that aftershave.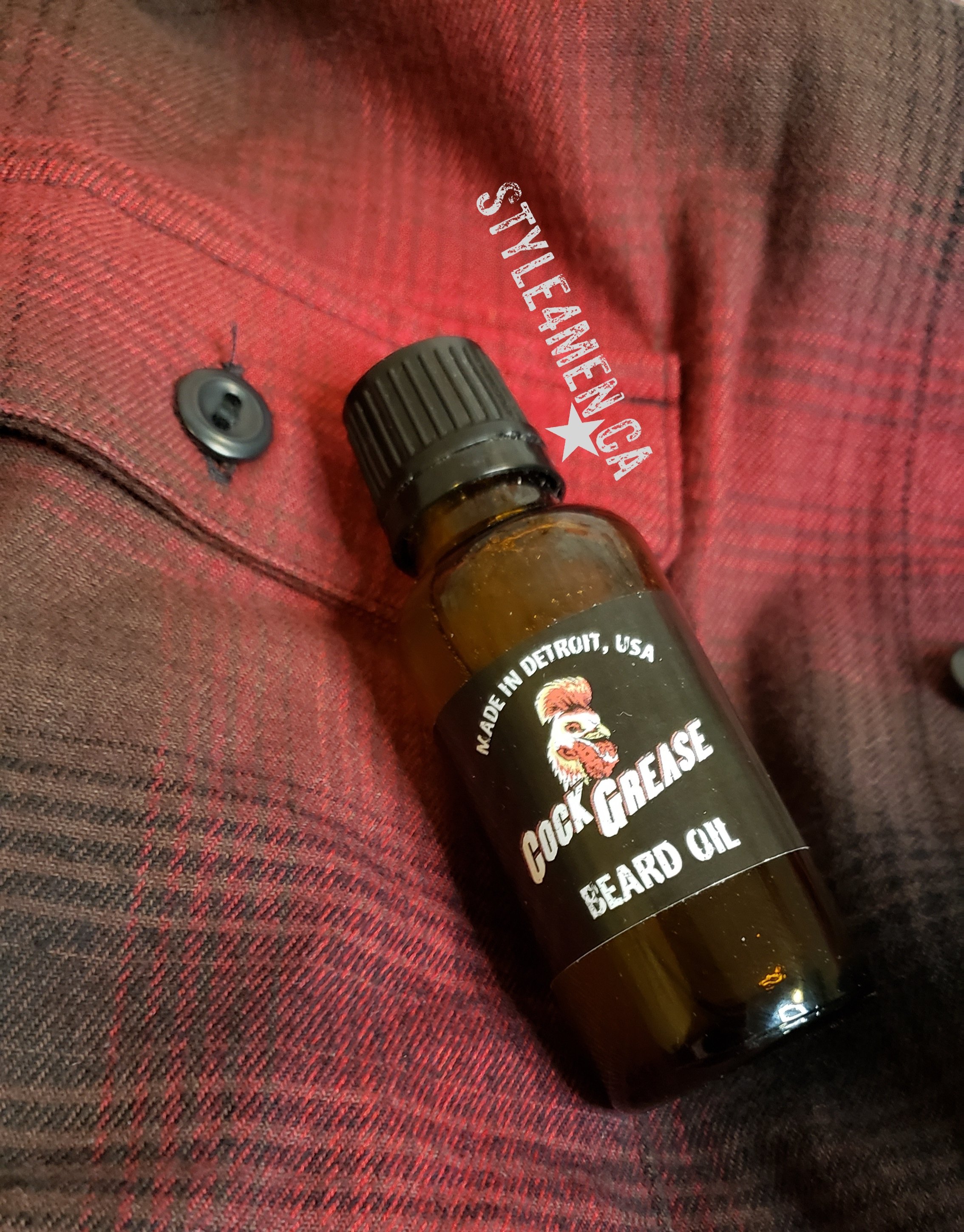 As we all know beard oil has double duty: make that beard smell decent for when you come out of the cave, but also to moisturize and soften that coarse hair.  This is where I recognized the Cock Grease brand; the performance!  Based on my usage of the Cock Grease pomades, it is clear that the folks behind the brand take grooming and styling very seriously.  Short ingredient lists with a full day of control!  The same is true here with their beard oil.
This morning around 7AM I applied about 6 drops of beard oil to my short beard (about 1 cm). Although it is growing at a rate of half a cm / week, I am ill prepared for the new sets of responsibilities that come with all of this awesomeness.  So after applying the oil I went about my day. It is now past 10 PM and I haven't thought about my beard all day. Actually, that's not true.  The few times I touched it I told myself, "Damn – this thing is soft today!"  This tells me that the moisturizing aspect of this oil is top notch. My testing period spanned 4 days and my beard feels mighty fine!
When looking at the ingredient list, there are no surprises in explaining this top shelve performance as only the best natural oils have been invited to the party: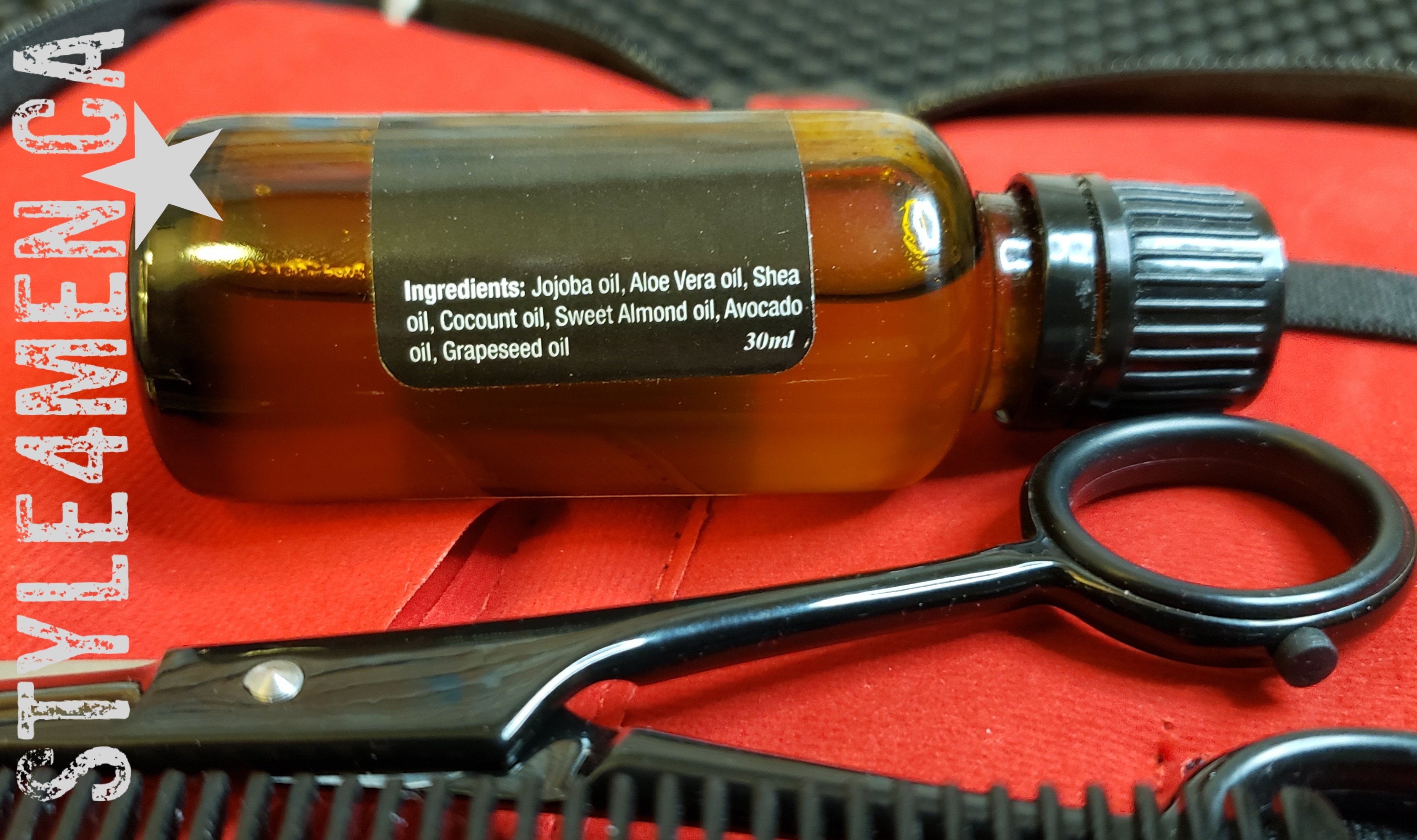 As anybody who is interested even in the slightest in beard oil will tell you, these are the best natural oils available.  See for yourself.  In my "Beard oils are for every guy" post, I mention some of the key oils to look for when selecting a beard oil, Cock Grease has all of them and more.
Here is the score card (on  scale of 5) for the Cock Grease Beard Oil:
Composition: 5++
Aroma: NA
Performance: 5+
Coming back to the absence of a fragrance.  A scent is added to a beard oil for obvious reason; because it's a nice thing to have.  You want to smell good.  But a scent is also added to mask the smell of oil.  Who wants to smell like oil?  Natural oils have a varying degree of intensity in their smells with olive oil being one of the most noticeable. Even though I associate good things with olive oil since we use it in almost everything we cook or prepare in the kitchen, I don't necessarily want to smell like that outside of that space.
Often enough I will smell some element of oil even with a beard oil that offers a scent.  The surprise with Cock Grease is that the oil smell is less present in this unscented product than it is in a scented product.  This makes it a "real" unscented product.  And that's a good thing because you might be reaching the point where you have too many competing scents going on: your shampoo, your pomade, your deodorant, your cologne, your lady…
A word on the dispensing head of the bottle.  Cock Grease has opted for a reducer as opposed to the drop counter.  This certainly makes for a cleaner and risk free solution.  This makes for a slightly more involved and slower extraction.  Not a deterrent because of the mess free benefits.
Summing things up
The Cock Grease beard oil is to be taken like a hunting tiger: smooth, quiet and an efficient mofo!  Our friend in Detroit have done an excellent job yet again.