Beard oil by MESOA for Men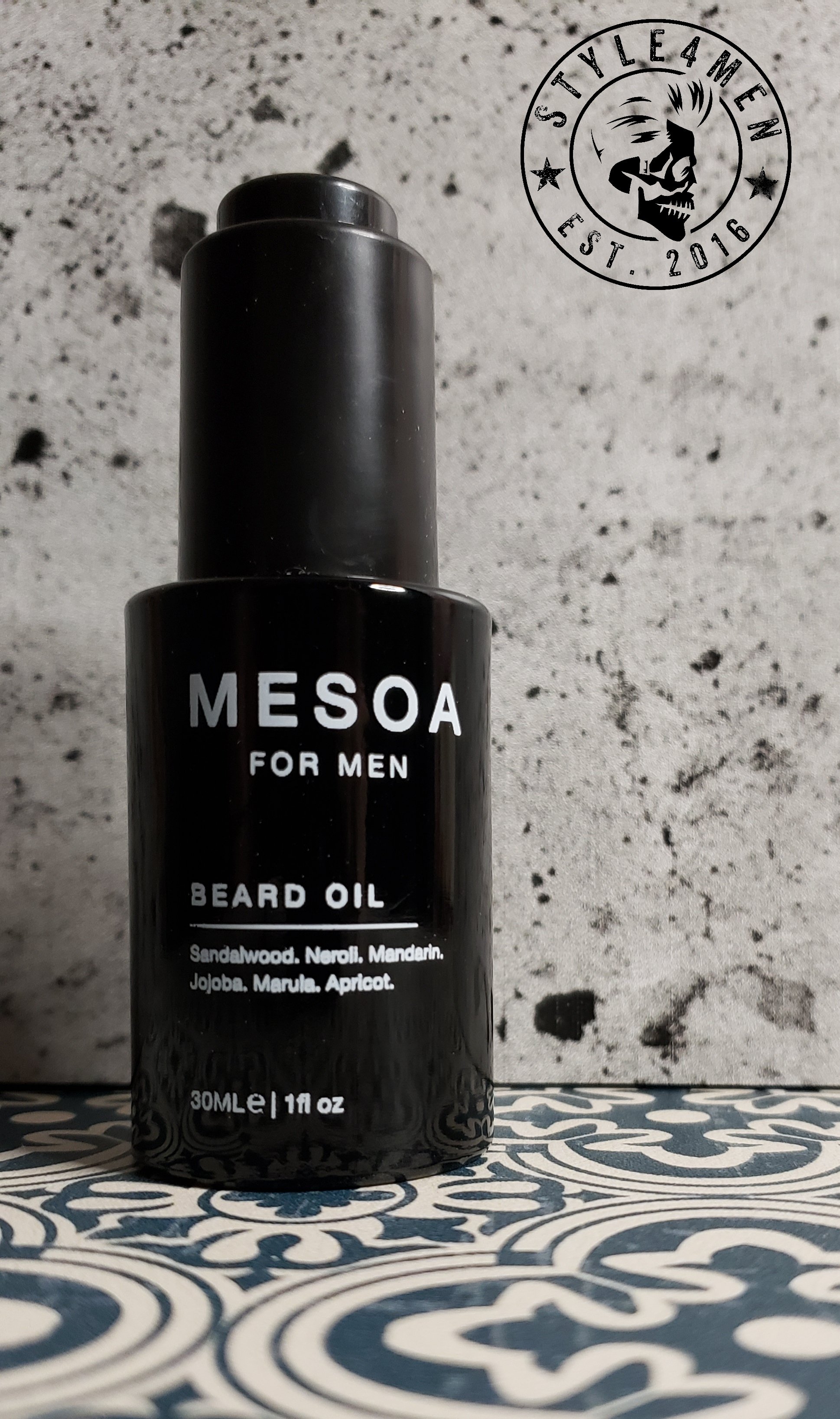 This short post/review was first published on our Instagram page on June 7th, 2020.
MESOA for Men is a UK based men's grooming company primarily offering skin care products.  We were pulled by the slick product presentation and solid ingredient selection.  In this post we are trying out their beard oil

The MESOA beard oil leads with apricot, avocado and jojoba oil.  Then embraces your mug with vetiver, sandalwood and hint of cedarwood fragrances.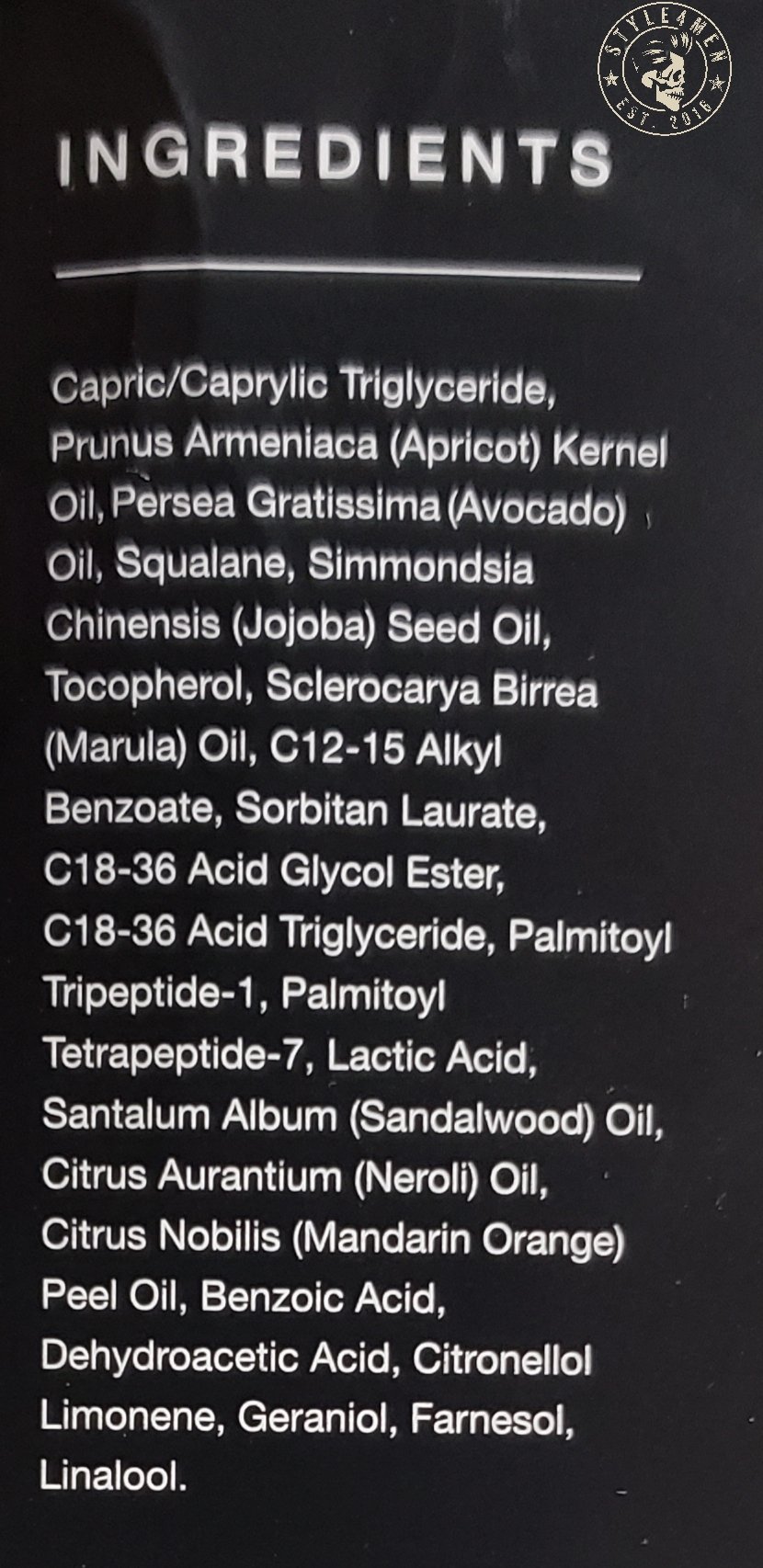 The oil is fully absorbed within approx. 30 minutes leaving the beard and skin comfortably hydrated for the bulk of the day.  I add a touch more in late afternoon, but maybe that's just to get more of that delicious sandalwood.
The black custom bottle is totally different from anything else out there as is the dispensing drop counter.  Yes, it is a drop counter, but instead of being a simple rubber squeeze head it is a pump.  I initially was looking for the jet hole.
Here is the score card (on  scale of 5) for the MESOA Beard Oil:
Composition: 5
Aroma: 5+
Performance: 4.5 (

Beard and skin moisturizing is solid, but loses 0.5 point for the slightly slower absorption rate)
In short, a very nice beard oil.  It is worth taking advantage of their recurring discount code.  At the moment the code is: 40OFF.
The shipping to Canada took a bit more time than expected, but covid-19 is getting the blame for that.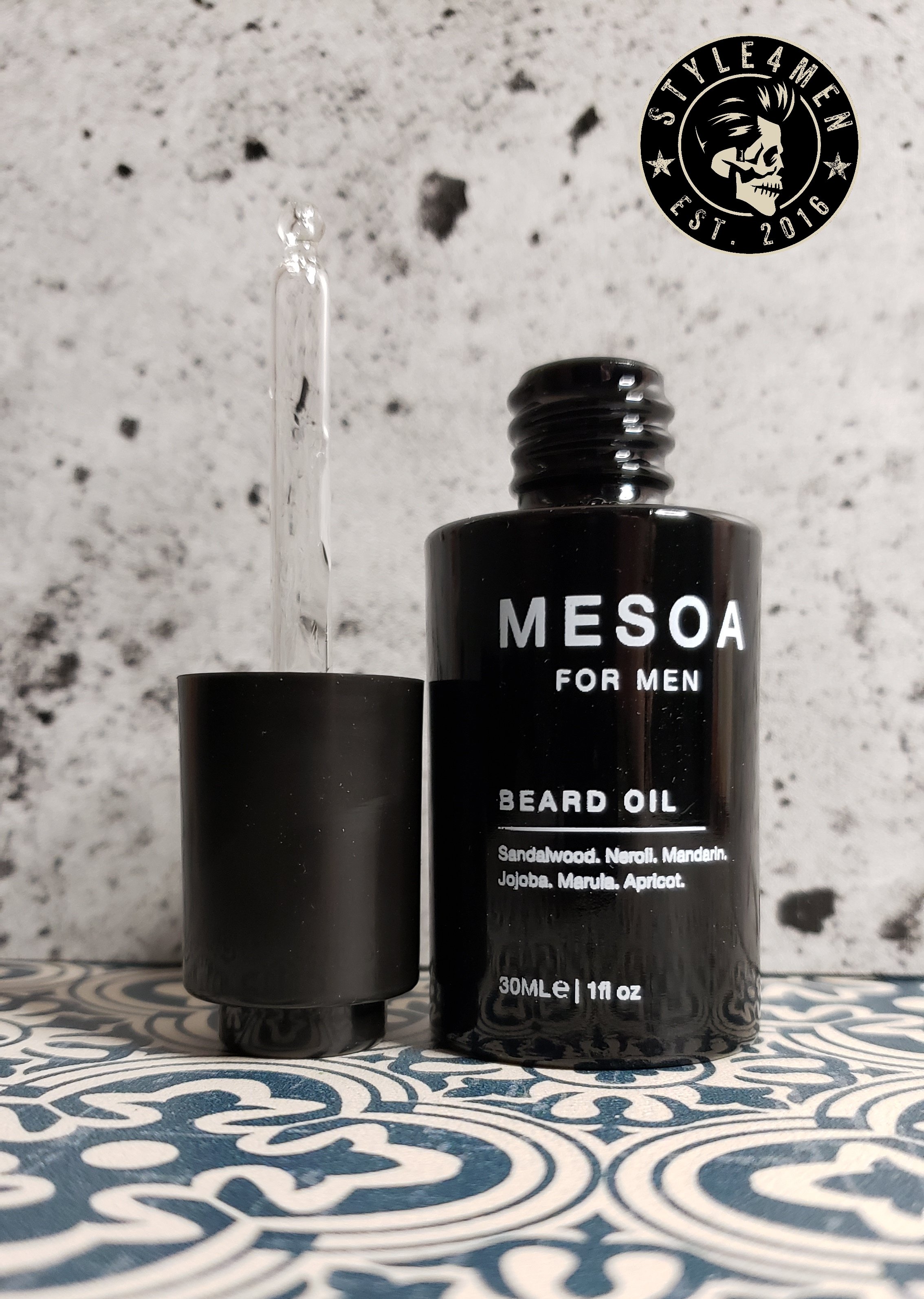 Check out our other beard oil reviews