Beard Oil by Rebels Refinery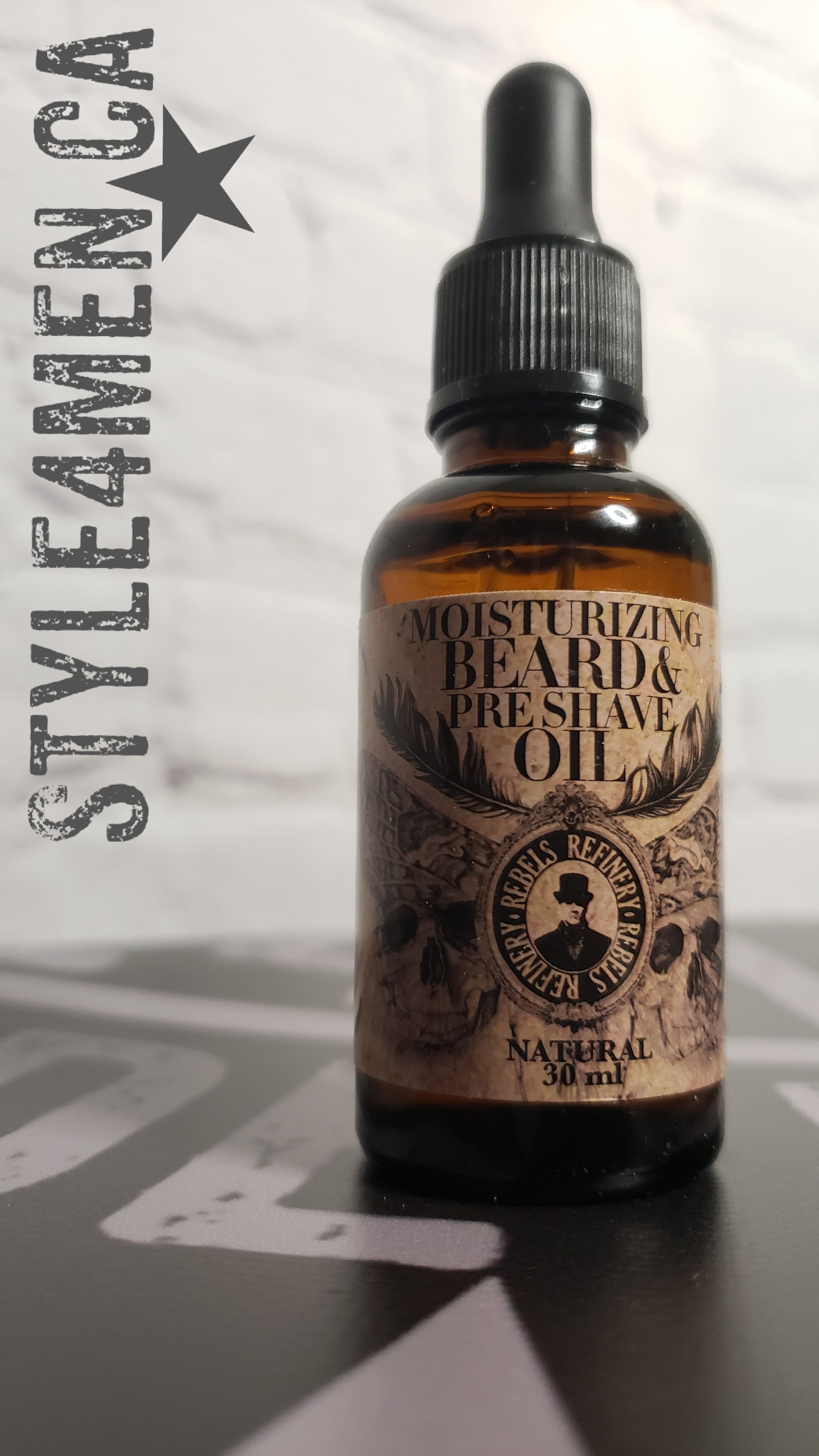 Feels like it's been a while since I featured a beard oil. During my last visit at my local Winner's I was thrilled to find a few items by the Canadian brand Rebels Refinery.  Specifically their beard oil and body wash.  The price was right and here we are!
You might remember Rebels Refinery for their exceptionally packaged lip balm in a skull.  I featured both the black skull in my original post covering this brand and again more recently has they launched that lip balm in a very apropos white skull.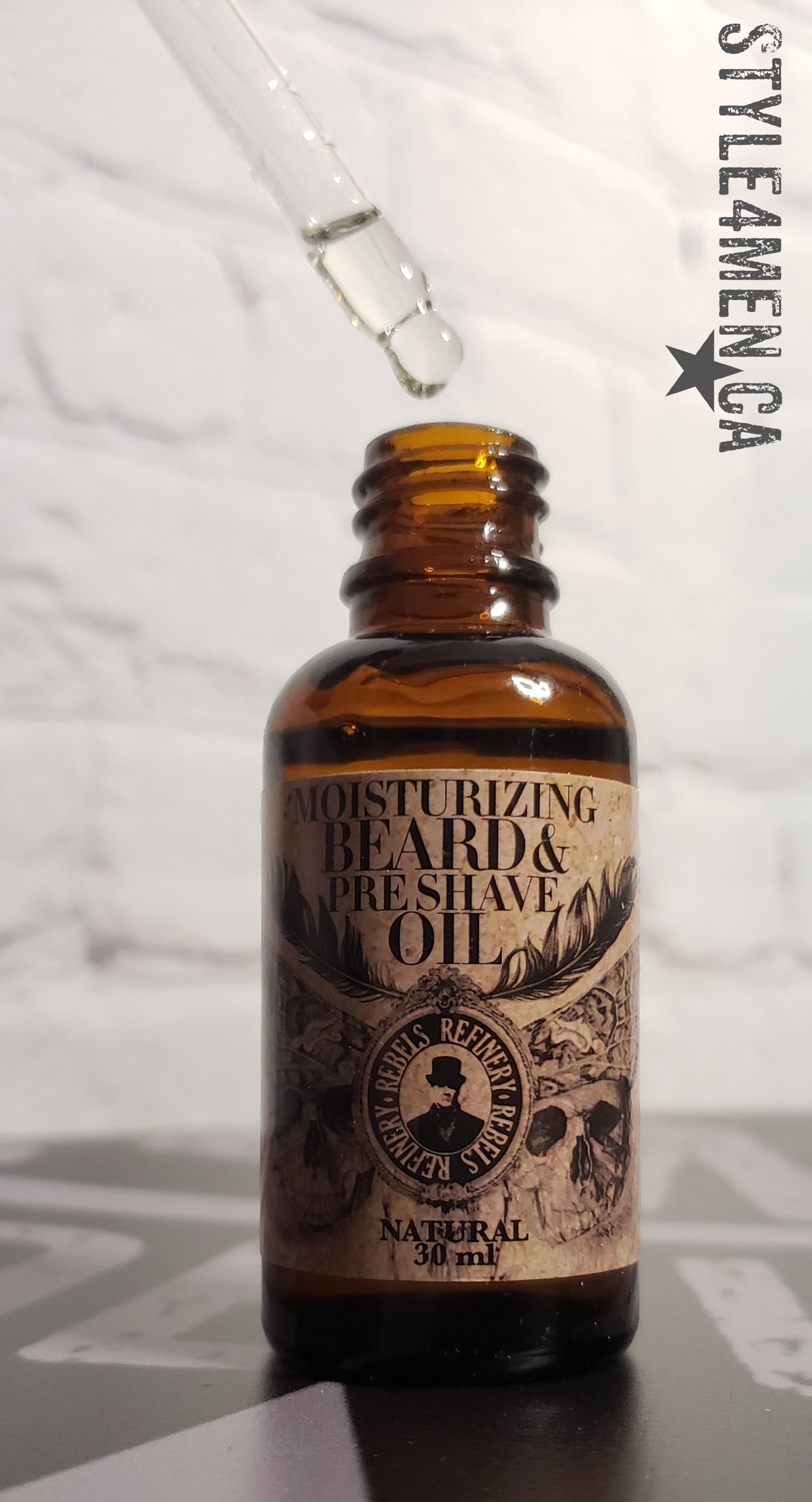 Rebels Refinery has a very interesting and complete men's grooming product line and are now considerably easier to find as they are sold in both Shopper's Drug mart and Walmart in Eastern Canada.  I was impressed by the performance of the lip balm as well as their rehab roller under eye moisturizer. It's pretty much an eye lift for the day after.
So what about their beard oil? Since their other products had worked well for me, I figured it was time to explore their beard oil.  As with all of the Rebels Refinery products, the labelling is elegantly done.  It's both classic and cool all at once.
The ingredient list is also a listing of top players!
Frankincense
Tea tree oil
Rosemary
Lemon
Eucalyptus
Sweet orange essential oil
Vitamin E
Natural fragrance
Almond and jojoba oil are among the best natural oils out there. See for yourself!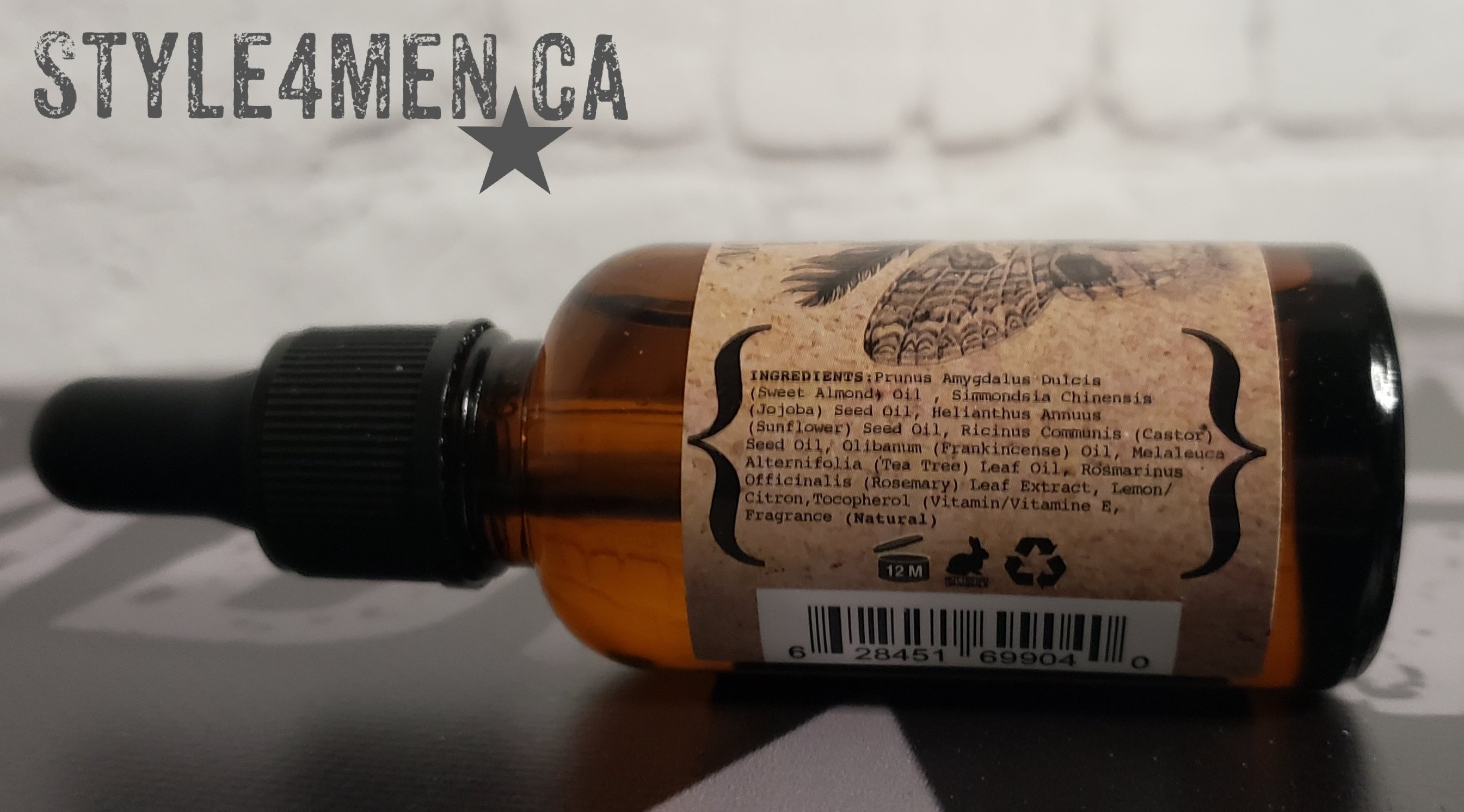 I used a total of 4 drops to cover my beard which was in the range of 2 cm today – a bit longer than I like. With that being the canvas, this oil did a very good job of handling the dryness and/or tugging.
The absorption rate of the oil is a bit slower than expected and I had to gently wipe up with a towel as I am a frequent toucher.  I suspect that the castor oil, being the thicker oil is causing this.  Now since the product is also meant to serve as a pre-shave oil, the addition of castor oil is a perfect candidate for that.  This being said the product remains a very nice and light oil because of the higher content of almond and jojoba oil.  🙂
I was a little surprised to find that this beard oil is nearly unscented.  There is a distant and faint sweet freshness, but so discreet that I can't identify it. The bottle does not indicate "unscented" and in my mind a beard oil is somewhat of the bearded man's aftershave as well as an opportunity to get a little olfactory jive going on.  Now that said, I didn't smell the oil either so whatever the fragrance is, its presence is only there to mask the oil scent.
Here is the score card (on  scale of 5) for the Rebels Refinery Beard Oil:
Composition: 5
Aroma: Neutral
Performance: 4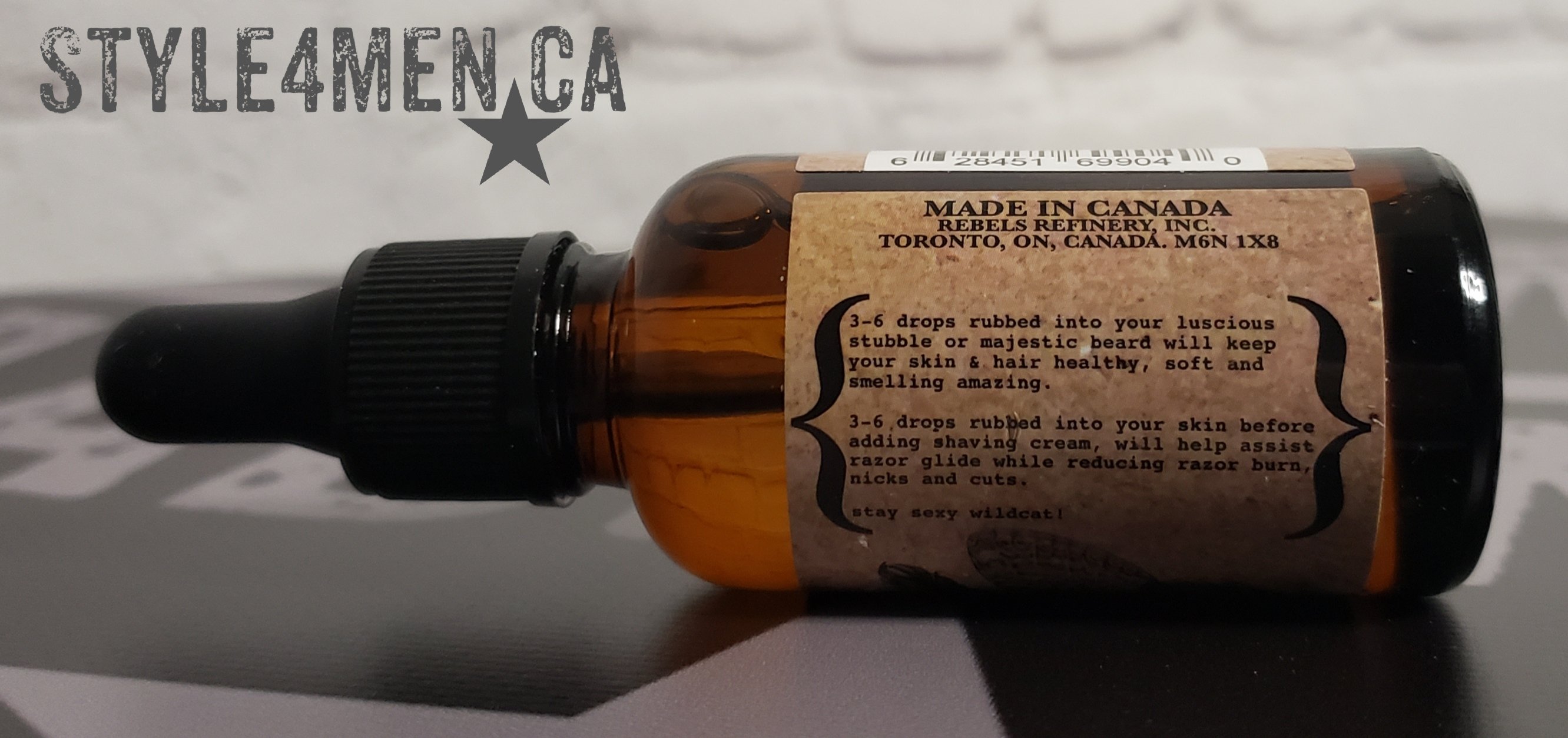 SUMMING THINGS UP
This Canadian made beard oil is well composed with a very discreet scent that will disturb your co-workers.  In Eastern Canada, It is easy to find in your local Shoppers.