Saffron Beard Oil by Suavecito Premium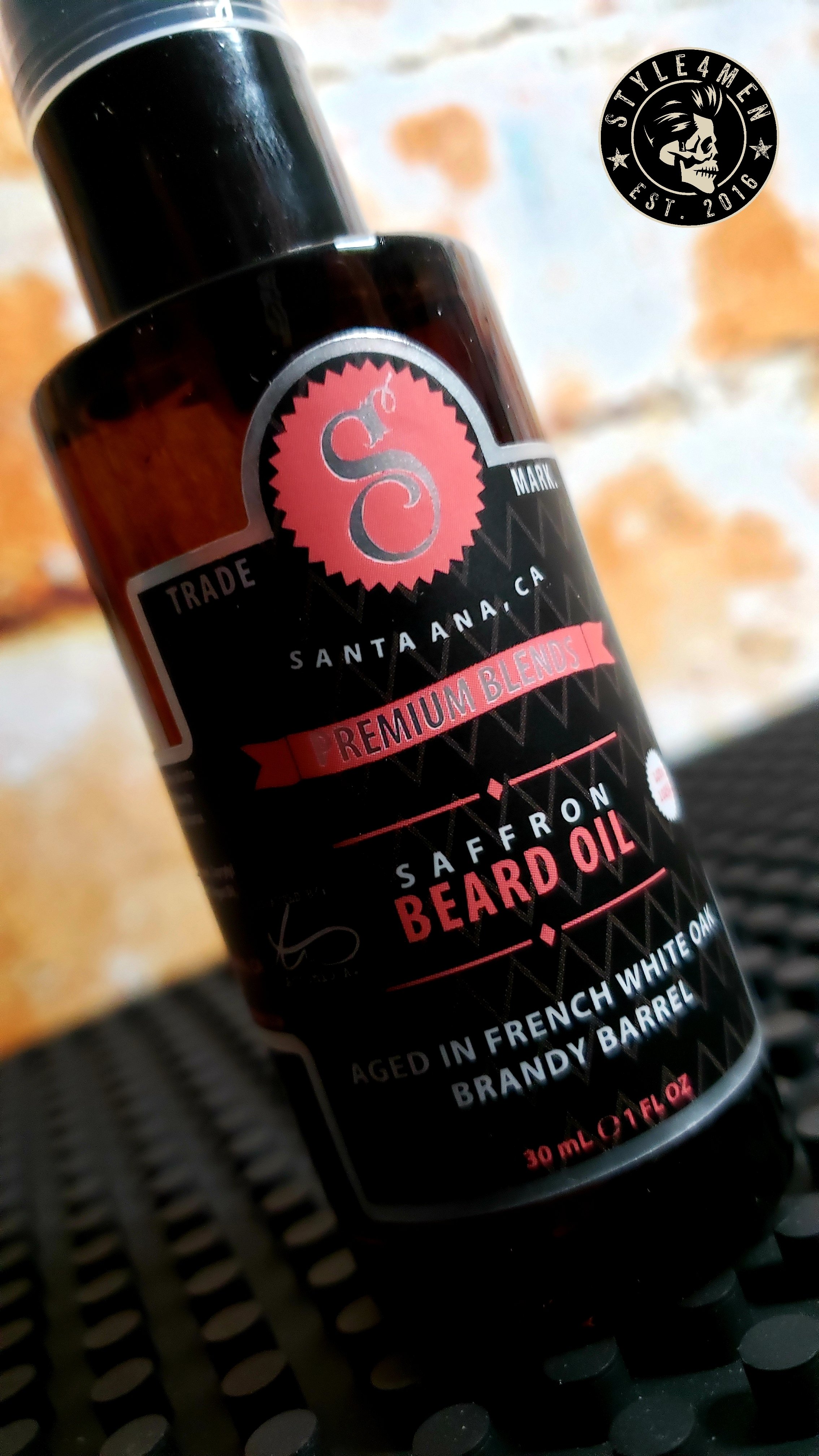 As anyone that has read the little blurb on our landing page will know, Suavecito fits in a very special place.  Way back before the STYLE4MEN project was launched I was introduced to this brand by my hair stylist.  This moment was nothing short of a "REVELATION".  All the years leading up to that moment I had favored gel as it was the only thing that more or less held my mop in place.  The Suavecito pomade did a whole lot more than just sort of hold it.  It allowed me to do a number of styles…and I felt like I looked better than my usual self.

The experience of using their product goes well beyond just styling your hair; it's the wildly original scents, the imagery and up to some extent an immersion into a lifestyle. From that point on, whenever Suavecito launched a new product, I made a point of buying a jar or a bottle to try it out.
About a year ago, I joined in to the whole beard thing and starting writing about the different beard oils I was trying out and how their performed.  Then it dawned on me that I had not tried any from Suavecito.  This was immediately remedied by going at at Ultimate Barber Supplies
The one difficulty was to pick a fragrance.  I should clarify things; Suavecito has a few beard products under this branding, but the bulk of the beard oils are under their "Premium" brand.  Here are your choices:
Lavender
Eucalyptus & Tea Tree
Sandalwood
Ivory Bergamot
Whiskey Bar
Black Amber
Saffron
Having already sampled a few of these aromas via their similarly fragranced aftershaves, I opted for the Saffron.  My expectation of saffron is somewhere along the lines of cinnamon, cardamom and maybe clove.  Spices that have a deep woodsy element while offering an element of sweetness.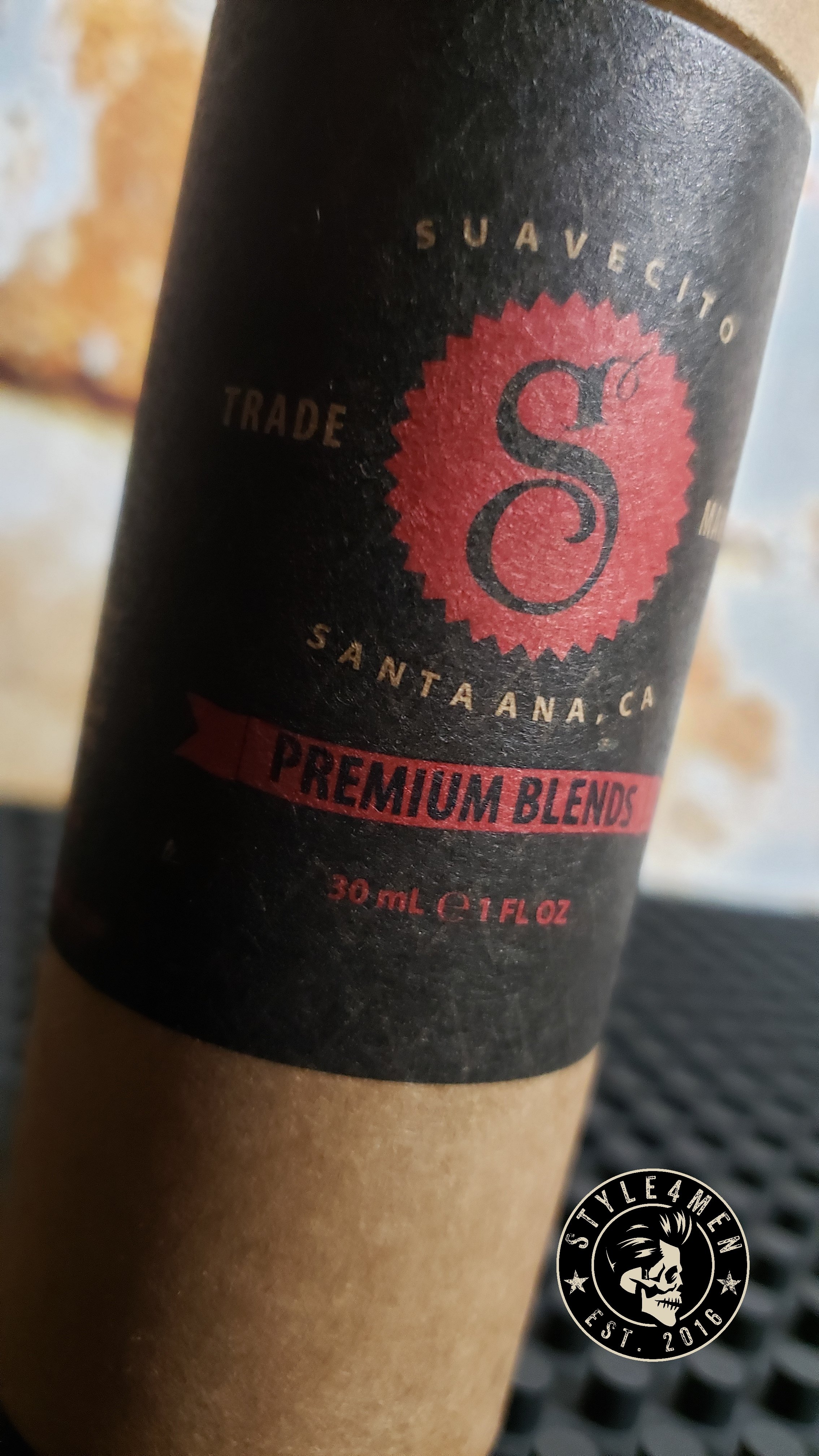 This is the fragrance description as per Suavecito:  A spicy, earthy fragrance with a hint of citrus. Scented with pink pepper, cinnamon, saffron, and tobacco.
OK that sounds absolutely amazing!  Add to basket!  Price wise, the beard oil goes for $12 US with Suavecito and in Canada for $25 CND with Ultimate.
Within a few days the beard oil was delivered and here we are.
First of all, I want to bring your attention to some of the unique details of the packaging.  The bottle comes in a tasteful cardboard protective cylinder.  The bottle itself is unique in the sense that it is not the standard beard oil bottle commonly used.  It has a bit more humph.  Suavecito has gone with a pump to dispense the oil as opposed to a nipple reducer or a drop counter.  Super easy and mess free.  For rushed morning application, this is an excellent approach.
Ingredients: Cyclopentasiloxane, Dimethiconol, Caprylyl Methicone, Argania Spinosa Kernel (ORGANIC), Argan Oil, and Fragrance (Parfum).
I am not a chemist or biologist and can't speak to the listed ingredients.  I have provided you the search results of what they are. That said, my personal preference would have been for a more natural line up.  The one natural oil, argan, is in my top 5.
The aroma of this beard oil is top notch!  I was impressed right away.  If you are not familiar with saffron, it is very close to cinnamon.  I detected an element of vanilla and a touch of pepper.  Overall a classic and pleasant scent.  The scent lasted just over 2 hours.  The projection is about 1 meter (3 feet).
The oil goes on easy and is absorbed a bit slowly by the skin and beard.  There is a slight residue and you will want to rinse your hands after application.  Within about an hour you will be able to touch your beard without having any residue.
The Suavecito Premium beard oil made my beard comfortable, but wasn't as good as others.  This is not a bad oil by any stretch of the imagination, but it's as if the product isn't absorbed as completely.  There is a lingering effect. This would also explain why my beard wasn't as moisturized.  It's almost as if the product is not entirely making its way through or taking longer to get there.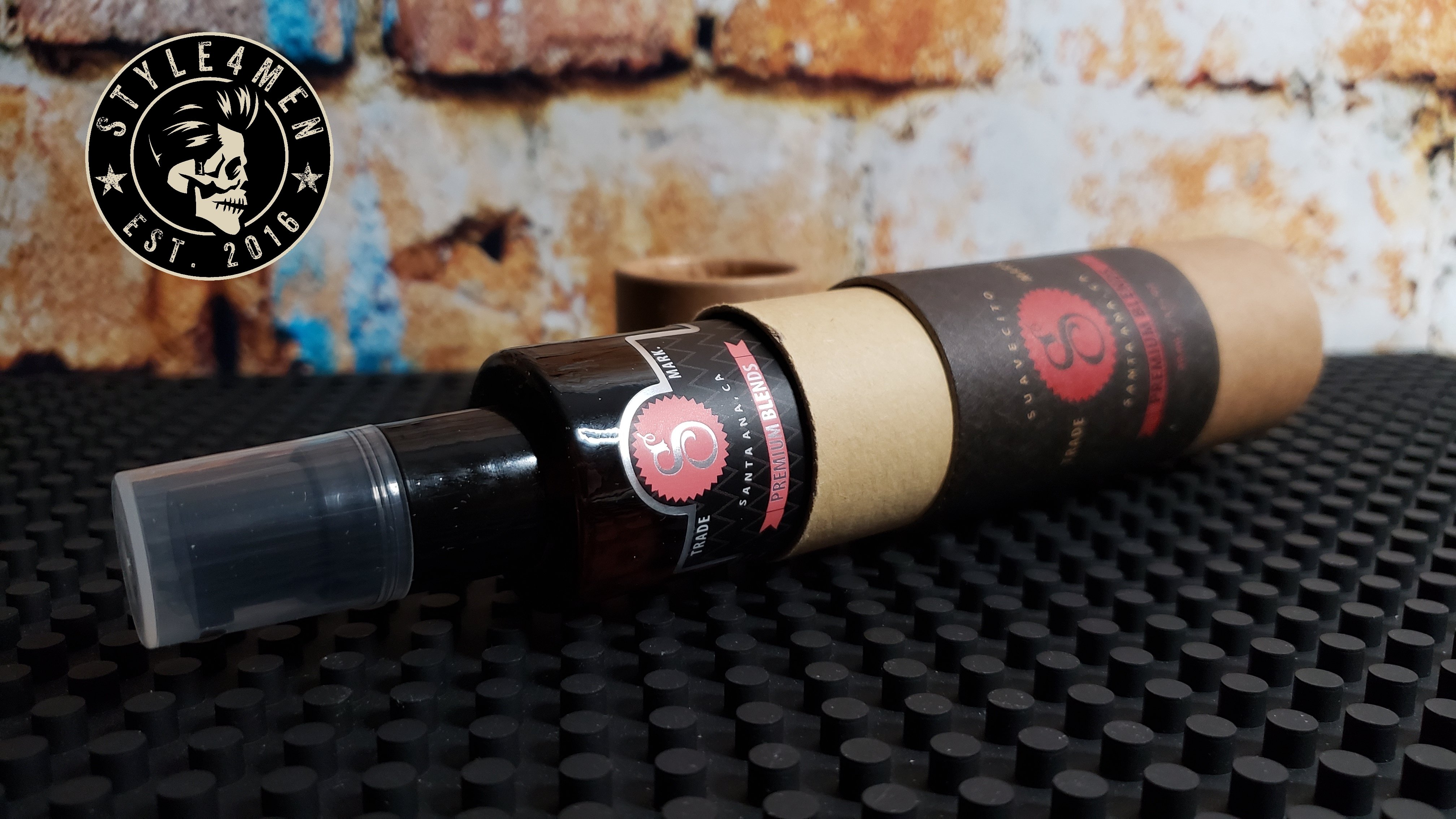 What makes this oil interesting is it's phenomenal aroma. As I have said in many beard oil posts,  beard oil is the bearded man's aftershave!  The aromatic finishing touch!
Here is the score card (on a scale of 5) for this beard oil:
Composition: 3 (loosing some points for not being a 100% natural product)
Aroma: 5+
Performance: 3.7
In closing, this beard oil is superbly presented /packaged and will impress with its original fragrance.