The Alberta Smoke Beard Kit by Chin Whiskey
We're back with another box set by the Calgary Barbers at Chin Whiskey, the Alberta Smoke Beard Kit.  So far the Chin Whiskey brand as earned a special place on my grooming shelf by offering relevant, original and high performing products.  I am thrilled to be continuing on my product exploration with them!

Chin Whiskey is the brain child of Mike Campbell who is also the Master Barber behind the Calgary Barbershop of the same name.  In my opinion there is an added level of credibility to a product range when it comes from the creative and driven mind of a Barber. Check out our mini interview with Mike.
The kit contains the following 4 items:
Beard Oil
Beard Brush
Metal Comb
Body Wash / Shampoo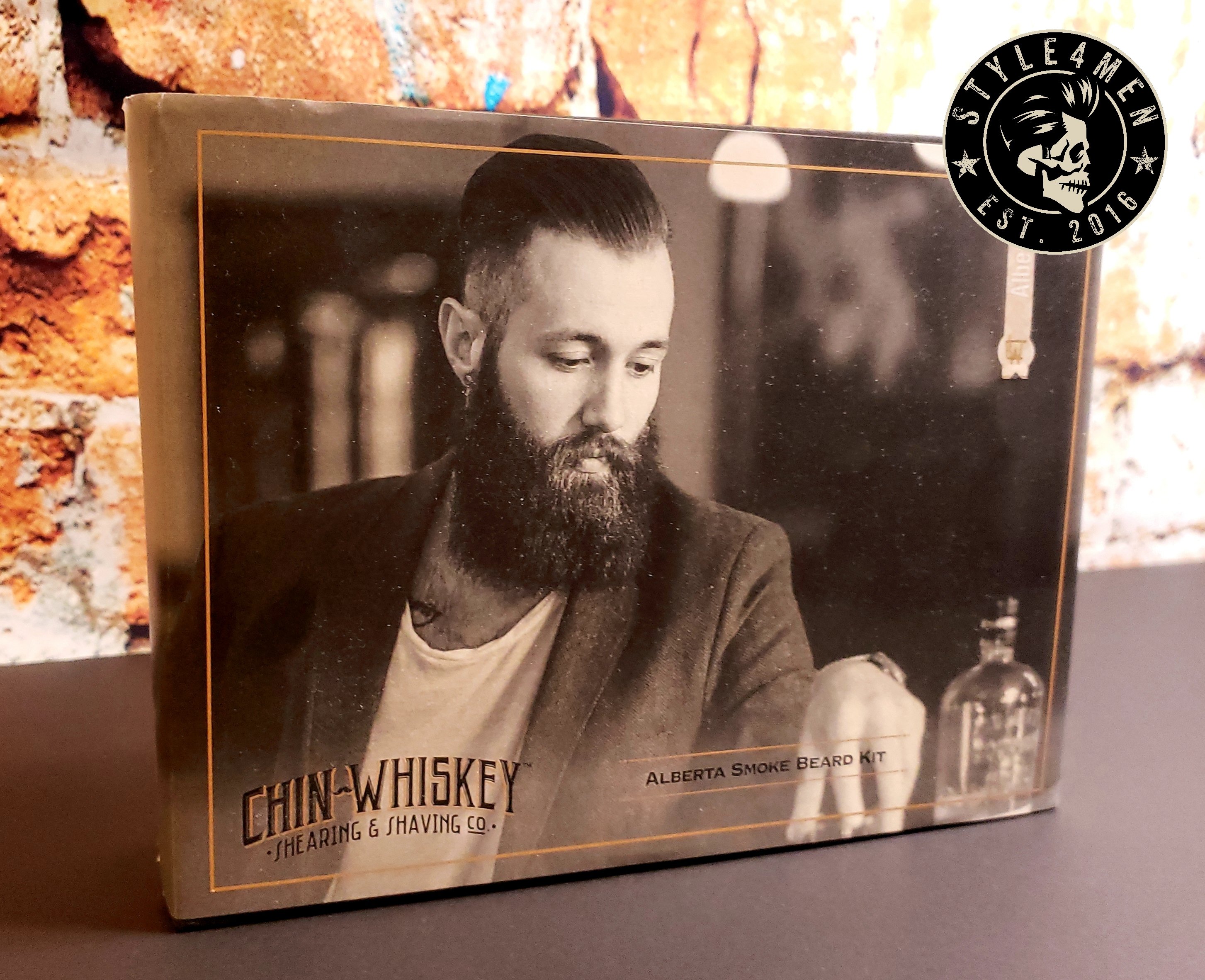 The unboxing video can be found on our Instagram page.

Beard oils are my new fun product.  I love discovering the performance of different oil combinations and what new fragrances will be tickling my nose.  The beard oil by Chin Whiskey delivered on both of these elements with first an extremely simple yet highly effective oil combination: coconut and jojoba oils.  This was followed by a superb tobacco/sweet rum aroma.  This is in fact the same beautiful fragrance that can be found in their gel aftershave.
But let's start from the top. First off, the rectangular bottle is somewhat of an unseen format in the beard oil space.  Most brands are favoring the traditional 30 ml dark amber with a drop counter.  This bottle certainly stands out in originality and elegance.  The fact that the glass is clear is also a nice touch as you see right away what the oil looks like and how much you have.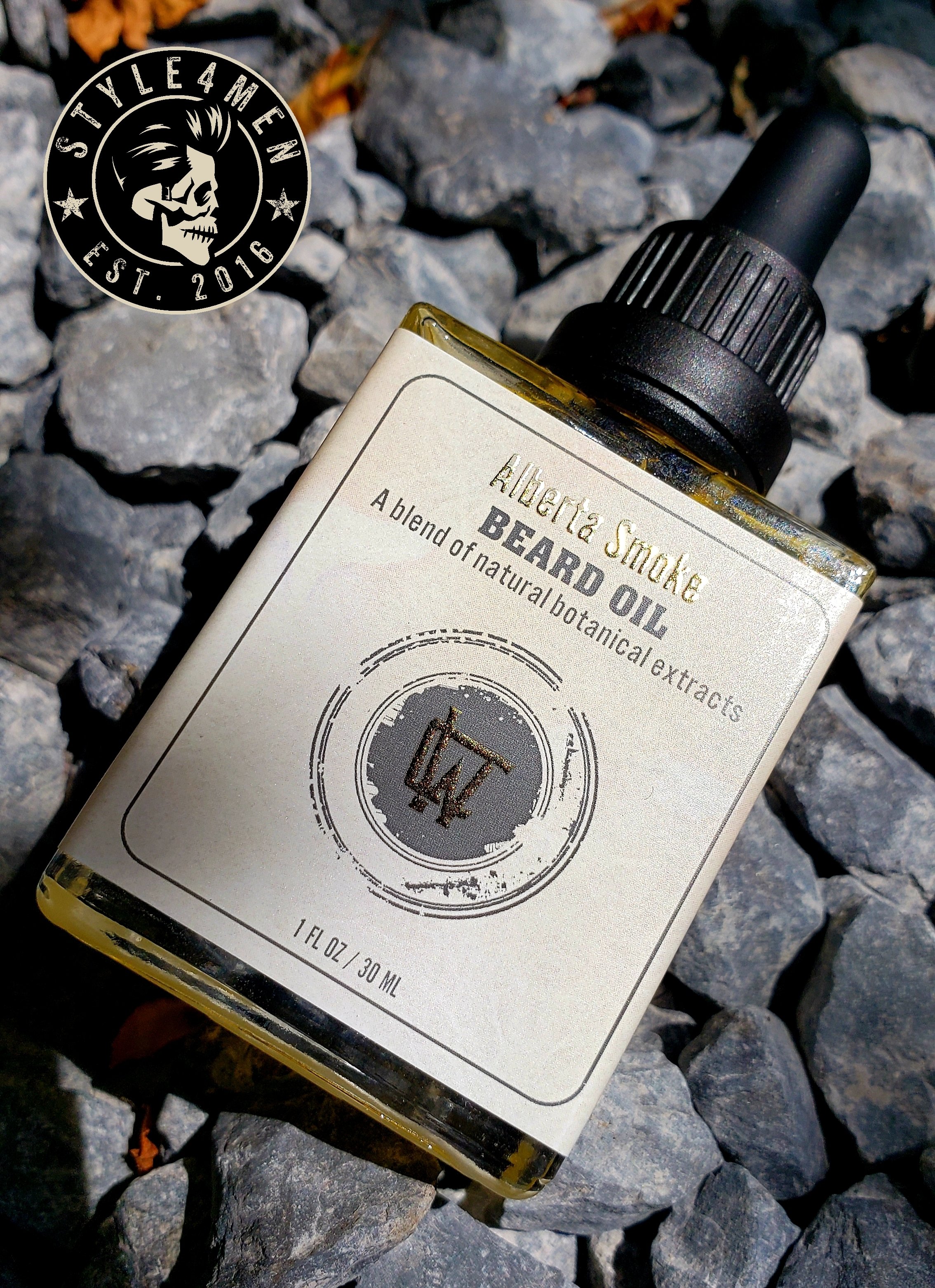 Chin Whiskey did opt to follow the established order by using a drop counter, but they nevertheless did bring a nice touch; a measured drop counter.  This is something I have yet to see anywhere else.
Coming back to the oil composition and why simple is good.  Going with only 2 oils might appear like a timid choice considering that most other brands are going with as little as 5 and as many as 15. In my opinion, the more participants going in, the higher the risk of something going wrong or clashing.  For anyone with allergies or skin issues, looking at a long ingredient list is probably the last thing you want to do. I am not saying that beard oil with more players are bad, not at all.  But you don't necessarily need to have a drop of every natural oil out there to score points.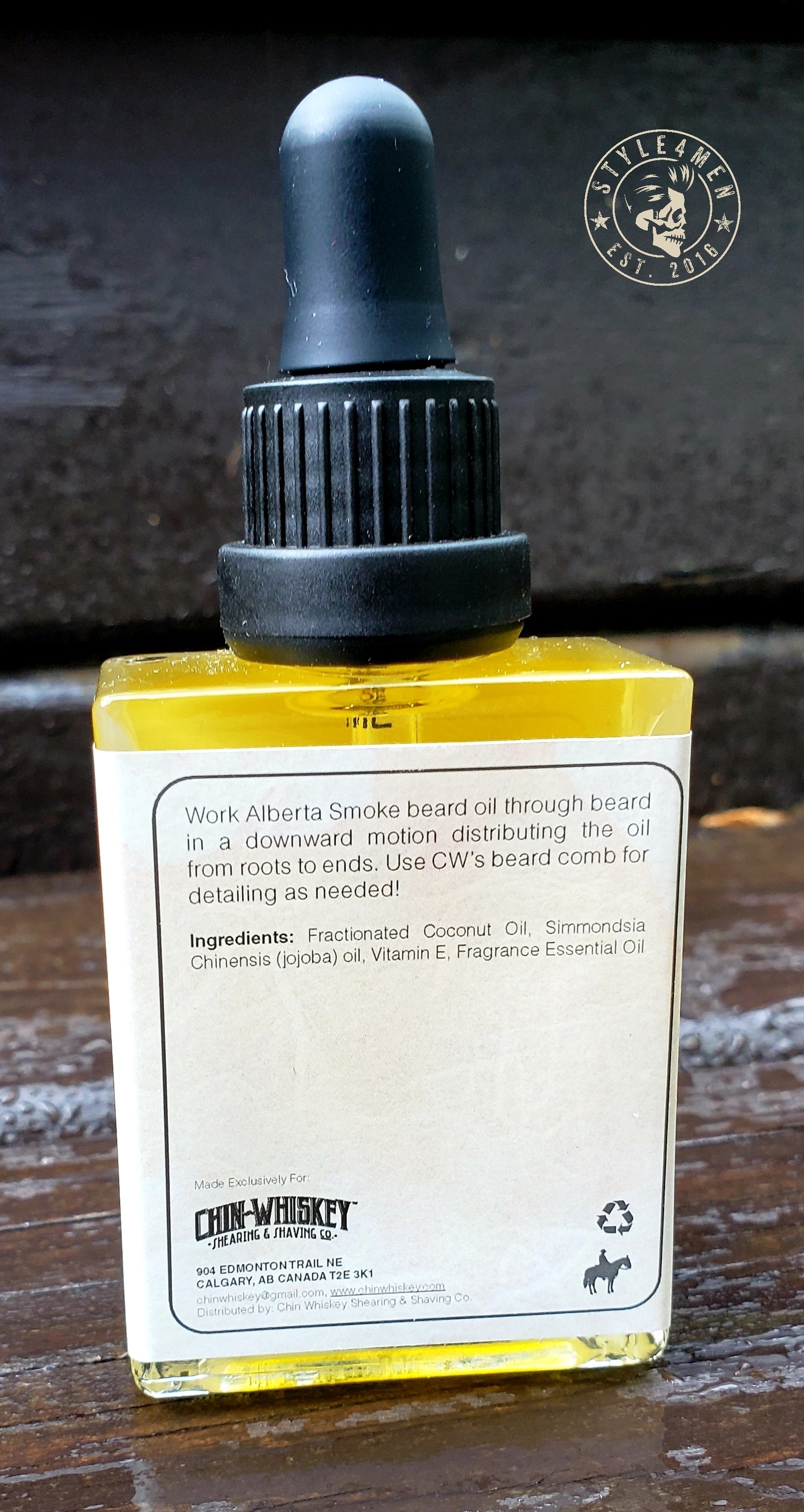 From my usage testing and based on the documentation that can be found, coconut oil is nothing less than a direct gift from the Gods for skin and hair.  Jojoba oil scores just as high and in fact we could argue as to which one is better.
See for yourself:
From a personal point of view, these are my two favorite oils.  When I make my own beard oil, my basis is coconut oil and the supporting role goes to either jojoba or sweet almond oil.  Coconut oil is smooth, goes in well, does not smell and does an amazing job at moisturizing and reviving skin and hair. Moderation is key – don't overdo it.  With my short beard (1-2 cm), I will use a drop per cheek with enough to cover my neck as well.
Here is the score card (on a scale of 5) for this beard oil:
Composition: 5+
Aroma: 5+
Performance: 5
This oil covers beautifully and is absorbed rather fast.  It's not instant, but it is not a number of hours either.  On my mug, it took between an hour to an hour and half.  That said your fingers will not be slimy after touching your beard even within that time frame.  This speaks to the quality of coconut oil.
Now for the fragrance.  To my nose this combination of tobacco and sweet rum is among my favorite.  I am also a big fan of scented beard oils since I see beard oil as the aftershave for bearded men.  This fragrance is not overbearing.  I am pleased to report that it is Mrs. Style4men approved and our lady has a sensitive nose.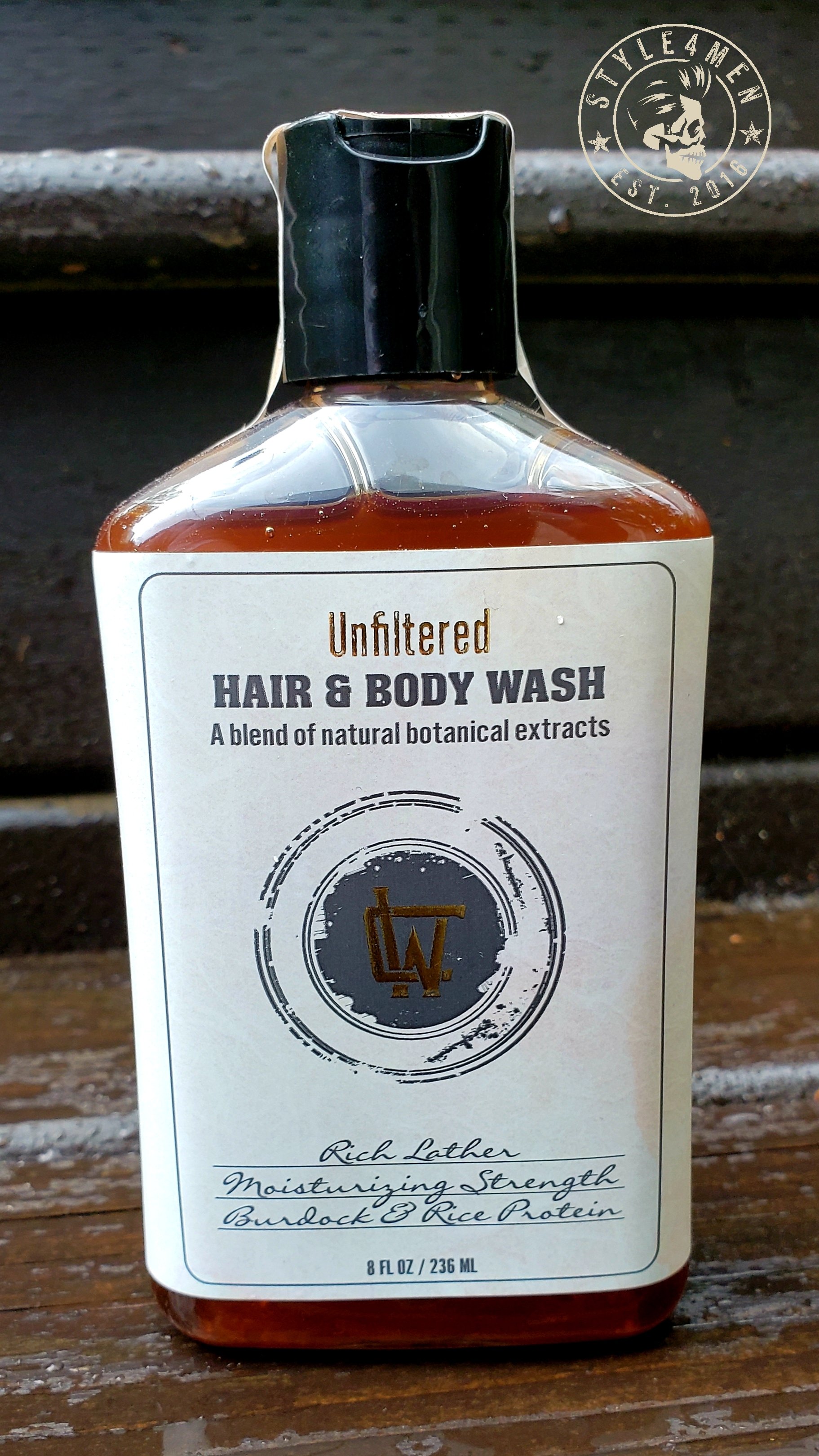 The Alberta Smoke Beard Kit also came with a bottle of Shampoo / Body wash.  Usually, I am not a big fan of products tackling double duties since no matter how you look at it, it's a compromise arrangement.  I am especially critical of shampoos.  Being an older man and being fortunate enough to still have a solid mope I take great precaution to use healthy options so not to lose my mane.  Shampoos that leave my hair squeaky clean (dry) and nearly impossible to comb since all the moisture and oil has been taken away is a flat "NO" for me.  In order to comb through that tangled mess you will pull hairs and that tends to be way too much to be acceptable.  That should also hint to you that I am a big fan of conditioner.  But I digress.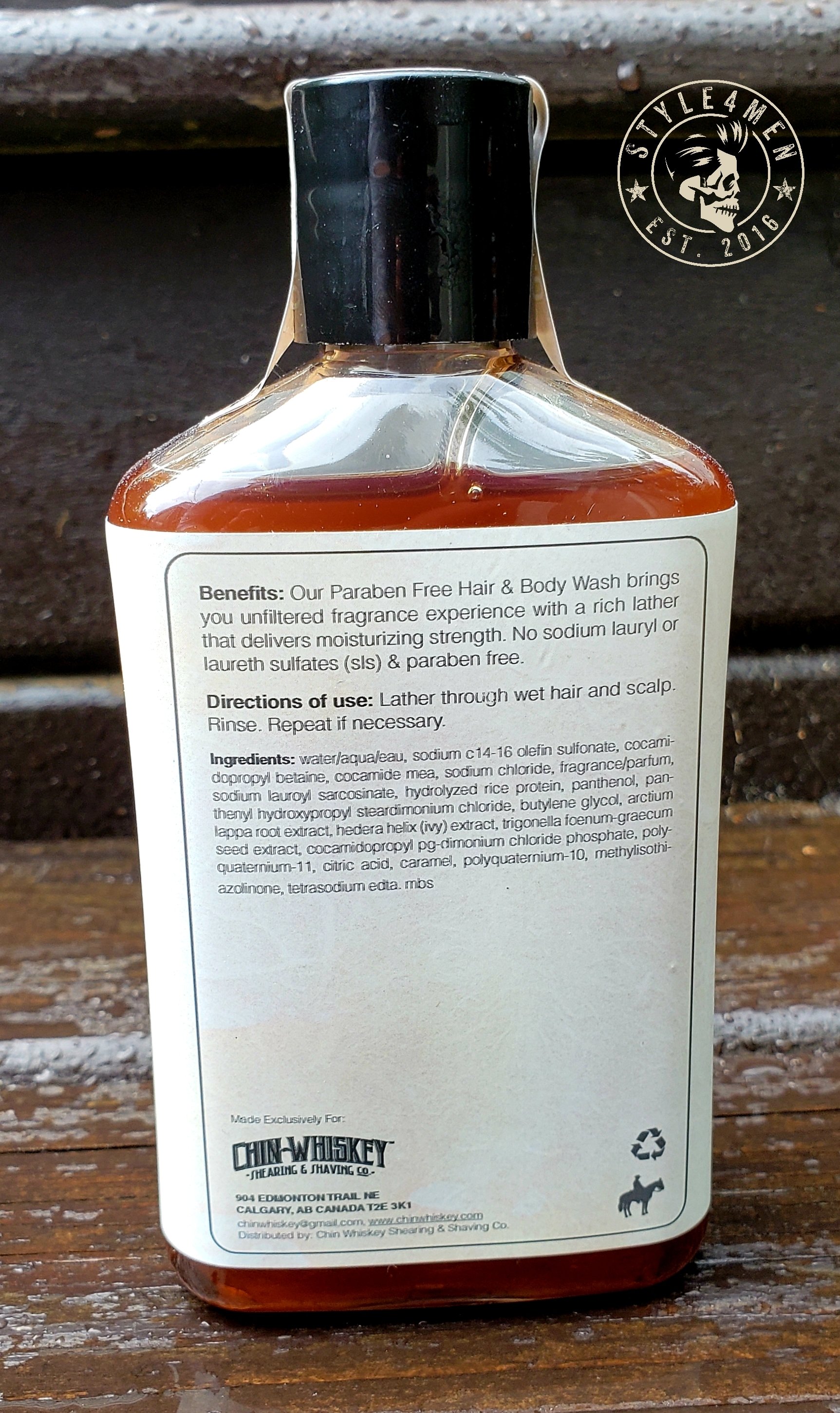 My first test was to use this as a body wash.  Nice thick liquid-gel.  Bronze hue!  I used about the size of quarter in my sponge.  This was enough to take care of all my business (6' / 210 lb). The soap did a nice job of cleaning me, while not leaving my skin feeling dry or itchy.  It rinsed off immediately leaving no oily residue.  I have been using it on a daily basis and have totally enjoyed it.  The wash is again tobacco scented which makes it an agreeable and manly wake up.
After a couple of day and having gained confidence in its body wash capabilities I then moved on to the hair.  I used a tad more than a pea.  A common mistake when using shampoo is to use WAAAYYYY too much.  Don't over-do it! The shampoo lathered up nicely.  Felt smooth in the hair.  Offered a great cleaning and rinsed out nicely leaving my hair feeling smooth.  I didn't get the impression that this would be a problem to comb.  I also didn't get the impression that a conditioning treatment was necessary but it is habit and the results were very nice.
The kit does not come with a conditioner, but I did get a bottle as part of my discovery pack.  This one is next on my test bench and if it's anything like the shampoo/body wash, it will be tough set to beat.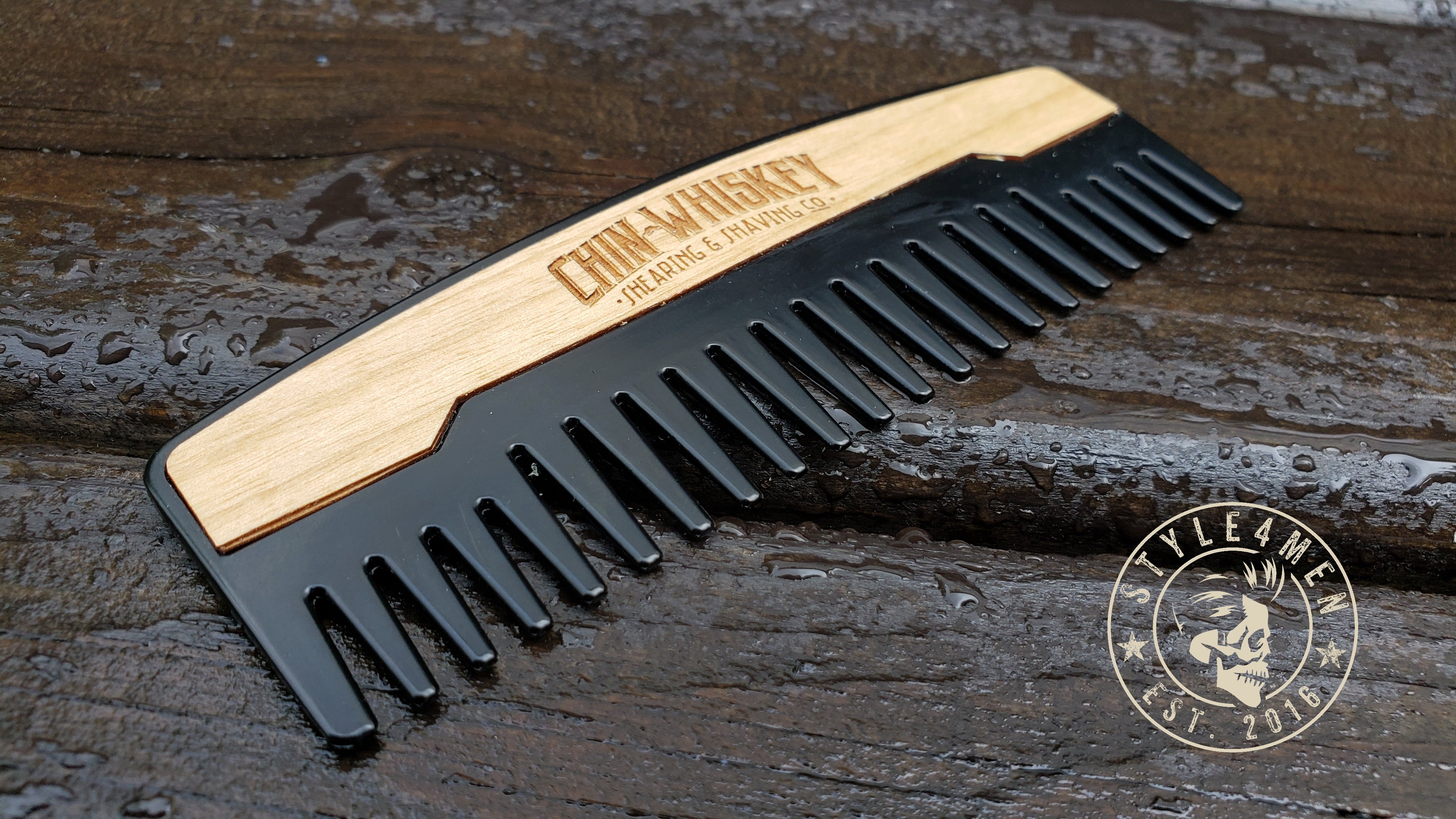 The kit does come with two other tools; a beard brush and a metal comb.  The metal comb will do well for a longer beard as well as a traditional hair comb.  Metal, on top of being durable also offers anti-static properties.  A nice bonus for a comb!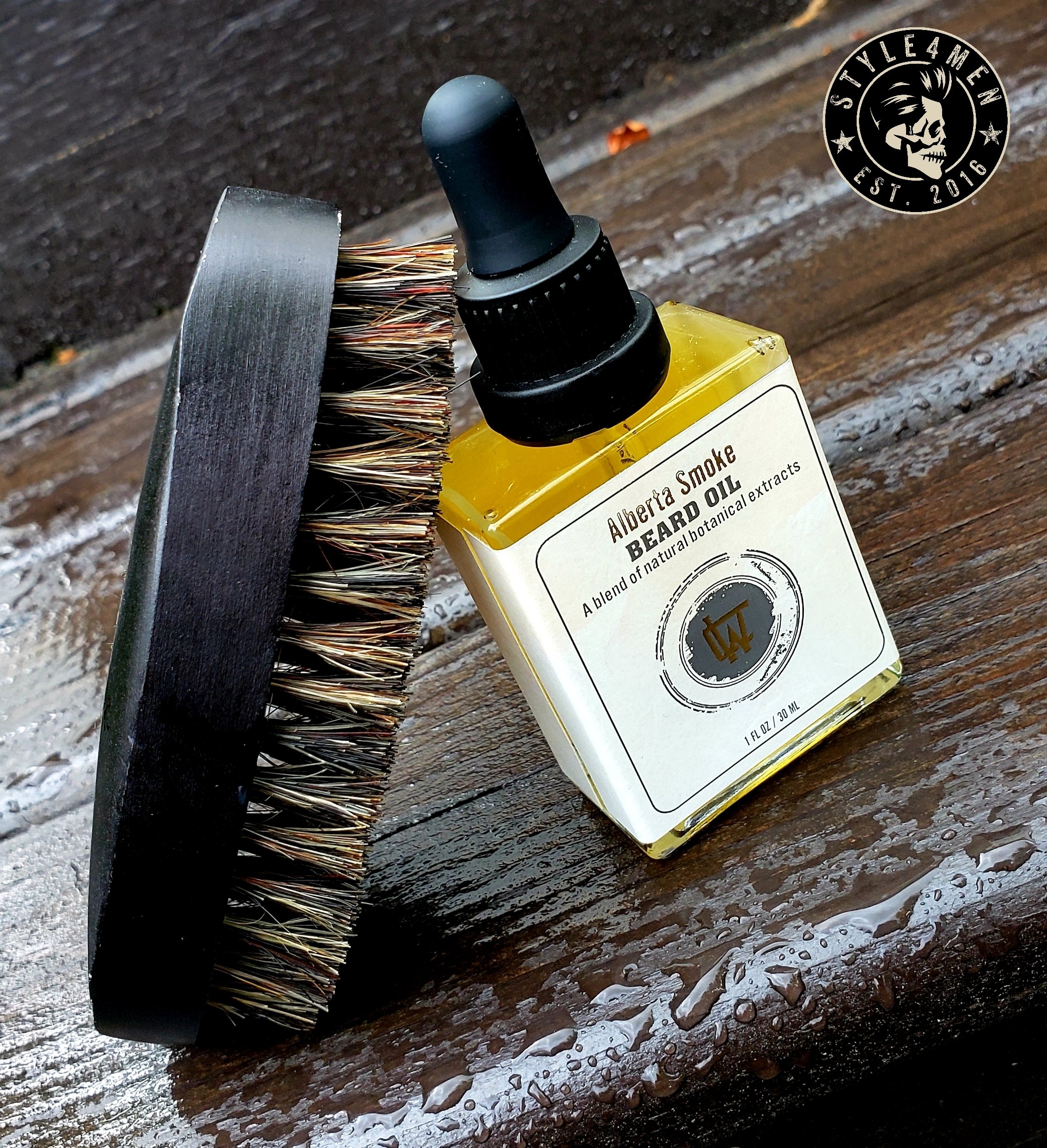 Beyond the cool factor of having a beard that warrants its own brush, a beard brush is a surprisingly useful addition.  It will do the obvious of untangling your beard and shaping it.  But the real beauty is when you apply your beard oil and then brush.  The brush will serve to better and evenly spread the oil to all the beard hairs.  It also feels mighty fine on your mug.  It's strong enough to get the job done, but gentle enough to feel like some manly pampering.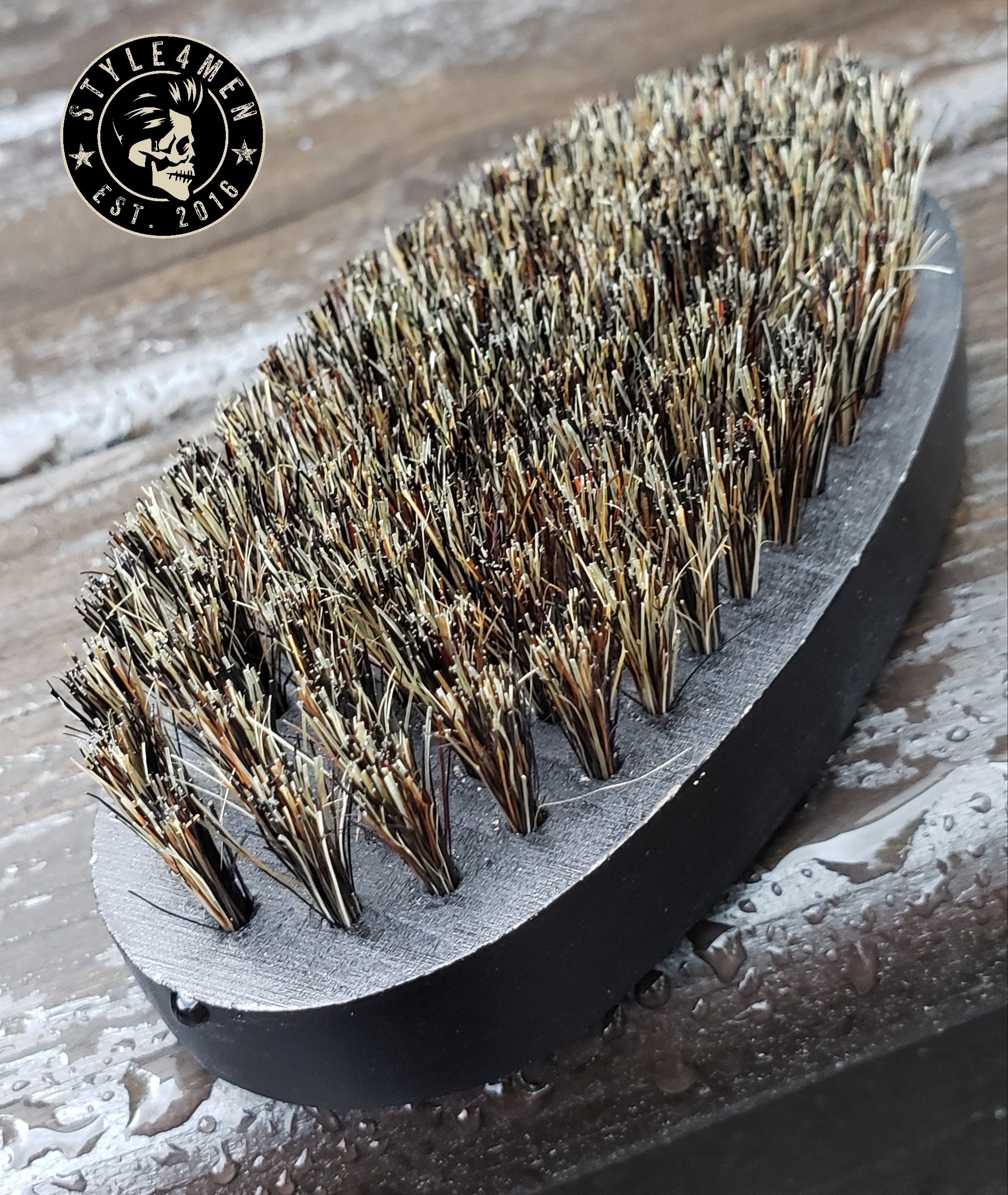 The hair in this brush look and feel like animal hair.  Turns out to be boar hair, which is highly regarded in the hair brush world for its positively stimulating properties for the scalp.
To sum things up, the Alberta Smoke Beard Kit is quite the set. The Shampoo/Body wash surprised me by being a totally capable body wash as well as shampoo along with a delicious scent.  It didn't feel like a compromise for either job. The beard oil turned out to be the revelation with its simple ingredient list and phenomenal fragrance.  The beard brush with genuine boar hair is a must for any bearded gentleman. Lastly, the metal comb is that nice touch to complete the set.