An impression fragrance by Alpha Aroma
Alpha Aroma is a Toronto based perfumer.  They propose something that is referred to as "Impressions".  An impression fragrance is an interpretation of a usually very expensive fragrance coming from one of the big fragrance houses.   Perfumes coming from houses like Chanel, Hermès or Tom Ford are usually well outside the reach of most people wallets. If a $400 bottle of cologne is a reasonable purchase for you, please send me an email and perhaps you could help me get my career on a more lucrative path?
Alpha Aroma is not entirely open for business just yet, but I was nevertheless fortunate enough to get an early bird "impression" fragrance of Tom Ford's Fucking Fabulous.  Shout out and thank you to Alpha Aroma for working with us on this feature.
For the time time being, find them on Instagram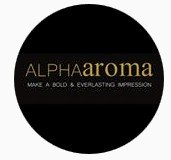 First of all, I would like to comment on a very well rendered packaging.  The bottle is matte black with a bamboo cap.  At 12 ml, this roll-on perfume oil is a good size.
If you want the short version and know if this is a good buy or not, jump over to "How did it do?"
We should perhaps touch on what is a roll-on and what is a perfume oil.  A roll-on is one of the simplest and most practical fragrance solutions.  Instead of spraying the fragrance you simply roll the ball applicator in the desires areas.  The huge benefit of this is you are not losing a large amount of cologne when spraying it.  When spraying, you are always losing a big amount in the air.  This brings us to the oil aspect.  Usually a spray cologne is a fragrance sitting in a very large proportion of alcohol.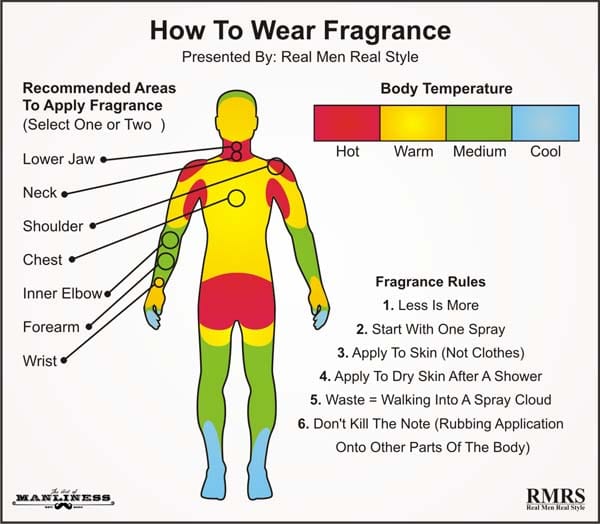 I personally find that alcohol based spray fragrances are very diluted and give way to the dominating alcohol scent.  The pleasure of the fragrance is thus diminished.  In the case of oil, the natural oils being used don't have a scent and the fragrance elements come out in full force.  The first time I smelt such a cologne, I was mesmerized.  It was like smelling something entirely pure.  The perfumer's arrangement was un-encumbered.  There was nothing pulling away or distracting from the simple pleasure of the creation.  Based on the intensity and purity of the fragrance, I am assuming that bottle fits the bill of an "extrait de parfum".  Basically the highest ratio of fragrance concentration.
Our friends at Ventvenir.com have put together a very comprehensive guide to explain what amount of actual fragrance you are getting in an eau de cologne, eau de toilette, eau de parfum and extrait de parfum.  If you are interested in fragrances it is also important to understand the language so you know what you are smelling.
How did it do?
The impression by Alpha Aroma is in fact the second impression cologne of Tom Ford's Fucking Fabulous that I try.  My reaction to the first one was that of confusion.  It smelt so basic and common that I couldn't wrap my head why anyone would drop $300-$400 for this even if it says Tom Ford on the bottle.  What I have come to realize is, that "impression" cologne house did not do a very good job.  For $15-$20 it was certainly a nice fragrance, but it shouldn't be claiming to be a copy of Fucking Fabulous.
My goal is never to bad-mouth anyone's hard work.  This is not what we are about.  That said, when smelling Alpha Aroma's impression of Fucking Fabulous it became entirely clear that this was in an entirely different league.  First off, I could smell a number of elements.  It was intense, it was pure, it was fun… it was Fucking Fabulous.
There is an undeniable pepper presence that comes out first which is probably the lavender and sage. Then this is followed by almond, leather, wood and something floral.  That floral element could very well be the lavender again.   The scent of that little purple flower can span over a wider range and be floral, powdery and even spicy.  Basically, not all Lavender is the same and I often struggle with this one scent.
Bottom line, it smells, complex, sophisticated and unique!  I can see why there is a fuss.  Clearly, there still is going to be somewhat of a gap with the original, but at $25 this is an incredibly affordable next best thing scenario.  It is also very likely that most noses won't know the difference.
Projection / Longevity
Being a moderate user, projection is rarely an element of consideration for me.  In my mind whatever fragrance I wear is for me.  I am not aiming to leave a trail.  That said, the fragrance is so rich and pure that there is good projection no matter what.  At least a metre maybe two.
The fragrance has impressive staying power.  Some 6-7 hours after a very moderate application, I can still clearly identify it.  This should be taken as an indication to not over-do it, as it is not necessary.
Shipping
Alpha Aroma ships out of Toronto.  Style4men is in Gatineau.  With both cities being key hubs for Canada Post, the parcel was delivered within 2 days.
Closing remarks
This impression of Fucking Fabulous has opened my nose to something I wasn't expecting, a rich, pure and satisfying fragrance. Considering the price point and the quality of the fragrance, this is a total find.  In short, this first test was very convincing and I look forward to trying many more fragrances by Alpha Aroma.  These guys make it worth your while to consider "Impressions"!