Barber Shop by Authenticity Fragrances – A beautiful tribute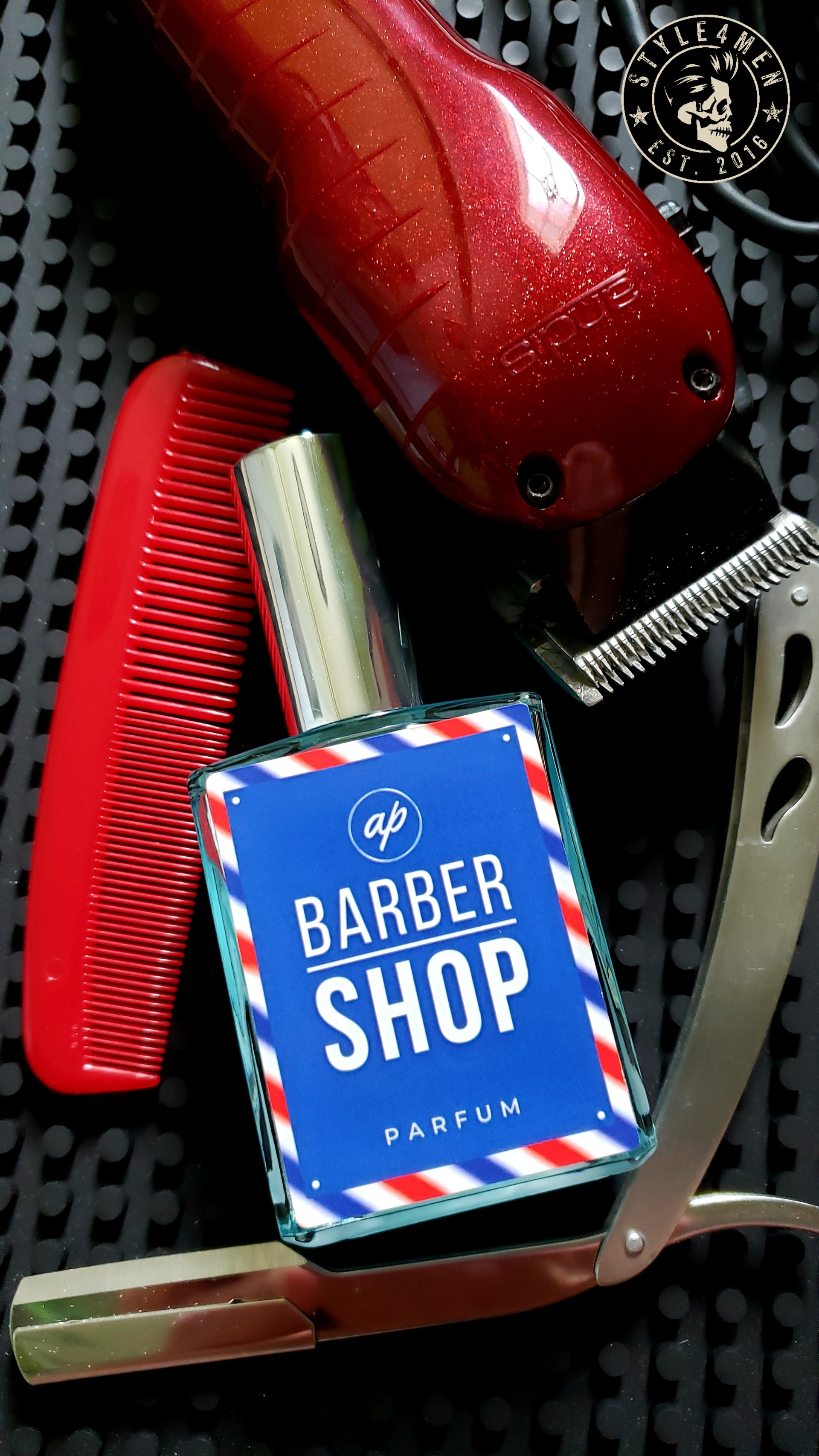 Over the last 10 – 15 years we have lived through a beautiful barbershop revival.  This rebirth was spear headed by people from all walks of life with a common love of how things use to be and the Barbershop experience.  These new and old Barbers have created spaces inspired by the classic barbershop of the early to mid 20th century.  Obviously, everybody has brought their own twists to  their shop to create unique places we love to go to spend time and get a fade or a shave.

One of the things that is often consistent across many shops are the smells: beer, whiskey, bleach, pomade, barbacide and the aftershaves.
Barbers and aftershave have a long history.  Back in the day, Barbers would make their own aftershave as somewhat of a signature of your passage in their shop.  As pleasant and fragrant as an aftershave can be, it is generally no match for a proper cologne or eau de parfum.
The brilliant noses at Authenticity Perfumes are filling that void and are paying tribute to Barbers and Barbershops with their own Barber Shop Parfum.  It is reminiscent of a classic barber shop aftershave but with more depth and nuances.
For me fragrances are somewhat of special animal within the grooming space.  Obviously, it is the finishing touch "par excellence", but it is considerably more. Aromas have a way of bringing you places or making travel in time.  It is an amazing magic carpet ride in that sense.  If a perfume doesn't trigger some memory or pleasant imaginary ride I don't really see the point.
Considering that a large portion of Style4men is focused around a Barbershop foundation, you get the sense that this is a destination I enjoy.  This fragrance brought me there right away.  I can see myself getting a straight razor shave and my Barber has just opened up the bottle of aftershave and is getting ready for the final smooth splash.  So yes, this fragrance does it both: triggered some pleasant memory and made travel too.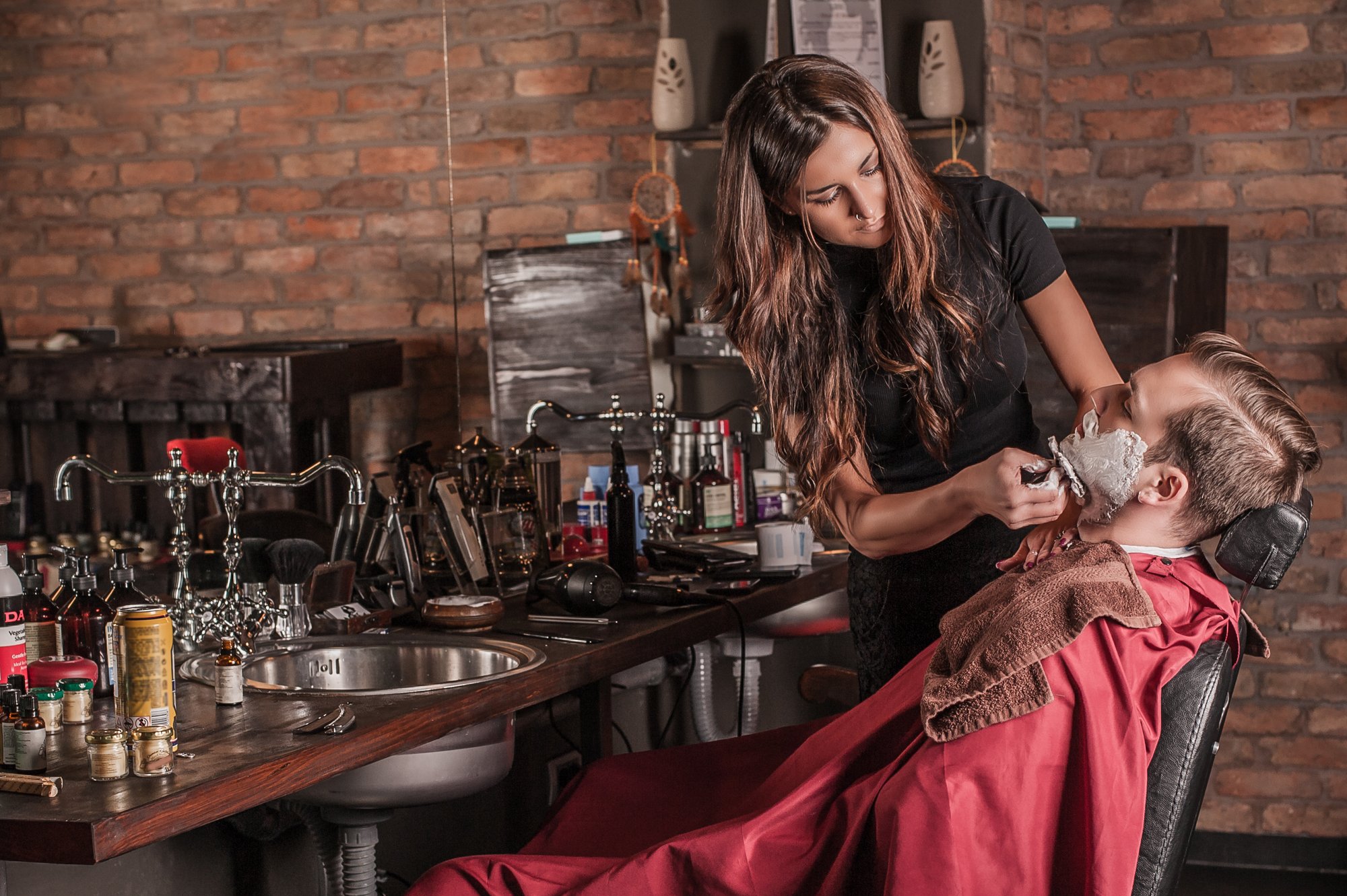 Authenticity Perfumes describes the fragrance as follow:
Barbershop parfum is a fresh, masculine fragrance bursting with top notes of bergamot and mouth-watering lemon. The exhilarating top notes lead into middle notes of sweet basil, fir, and oakmoss that infiltrate the aroma with a botanical vibe that's entirely refreshing and clean. Finally, base notes of patchouli, cedarwood, and musk round out this energizing perfume for a delectable and charming fragrance that's sure to leave people astounded in your wake.
 What do I smell?
The bergamot, patchouli and lemon come out, along with the wood elements as well as something powdery and floral too.   Like an herbal sweetness – not fruity.
Bergamot is a recurring scent in perfumery as it a rich and interesting scent.  On the other hand patchouli on its own,  stinks.  Yet, it is widely used.  Patchouli has a way of creating as bridge between aromas when brought into the mix in just the right proportions.  In short – it works.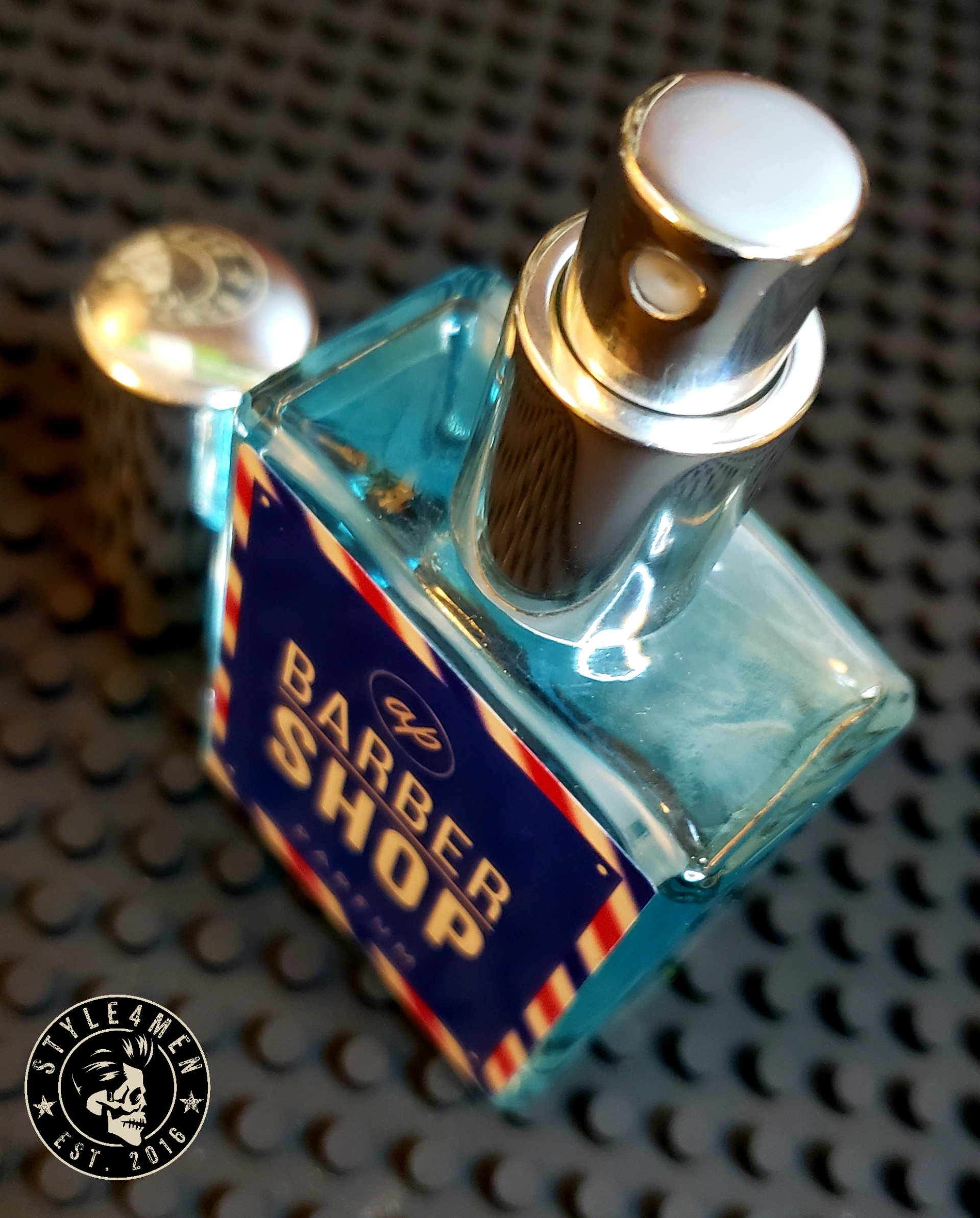 In some way, AP Barber Shop reminds me of the blue REUZEL hair tonic and aftershave which share the same fragrance.  When I dig further in my Clubman-Pinaud aftershave collection, I can detect areas of commonality, specifically with the Lime Sec.  The arrangement of lime is similar to that created in AP's Barber Shop.
To my nose this is an unpretentious fragrance that will pleased people well beyond the Barbershop aficionados.
Concentration
The good folks at AP point out that their perfumes are composed of 50% fragrance oil concentration.  That means that they fit in the "Extrait de Parfum" space.  This suggests  a number of things, first off that the scent will be potent, so be careful not to over do it.  Second, it means that what you apply will have more staying power than what ypu might be use too.  Forget that 30-90 minutes of fun you got with your pharmacy cologne.  We are talking anywhere between 4 to 12 hours.  Being a moderate user at 2-3 sprays, I rarely experience such longevity, but if you can still identify a fragrance on your skin almost 8 hours after application you know you are working with some next level stuff.  I got a good 4-5 hours worth of fragrance with my 3 shots.
If you want more on that, check out my friend Maria Ventvenir's guide on the subject.
Projection
Because I don't use all that much I usually am not a good reference for "projection".  That said, this is not a loud fragrance and that you would have to be within fairly close proximity to enjoy it.  This is the way I like it – a fragrance is for intimate friends.
Packaging
The bottle is the unpretentious standard among the niche fragrance perfumers. I personally find that this rectangular shape has an innate beauty and is also easier to store.  Lastly, I like that by using a standard bottle the total cost of the fragrance is not increased dramatically to cover the bottle art.  Yes, designer bottles can be fascinating, but bottom line it's about the fragrance.
Closing remarks
This is a fragrance that will obviously please the Barber Shop goers, but because of it accessible and fun nature, I believe that it will reach a wider audience.  Authenticity Perfumes has  managed to create something that is reminiscent of the Barber Shop, but that is new and original.  I am now "officially" a fan of Authenticity Perfumes and can't wait to smell the rest of their catalogue.