DEBONAIR by 19 Fifties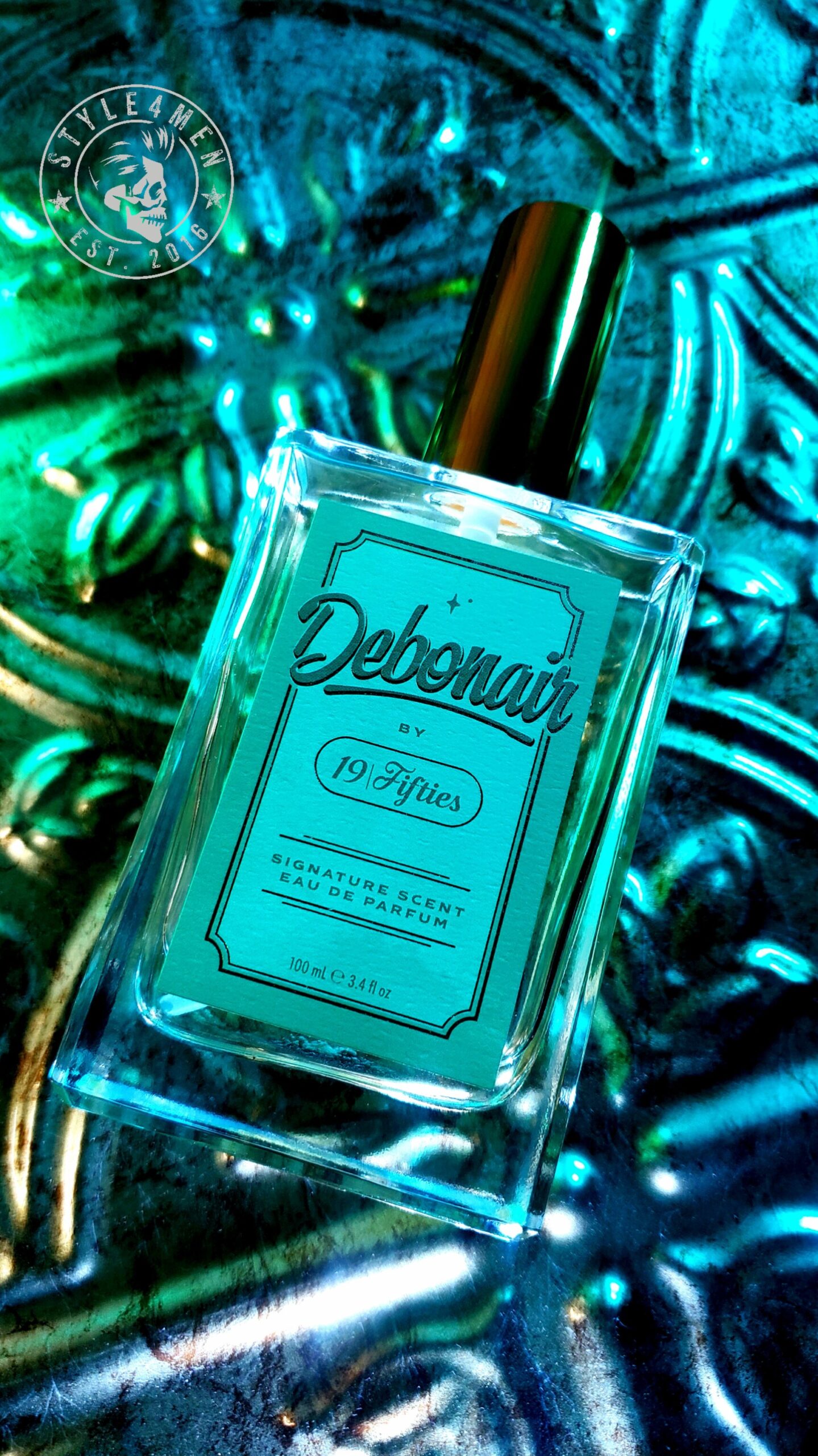 A few months before Christmas, I was scrolling through my feed and came across the announcement from one of my favorite brands, 19 Fifties, saying that they were launching a fragrance.
Having been a long-time fan of their Union Pomades range, I was delighted by this expansion in their product offering.  But contrary to popular belief, crafting a fragrance is not a simple adventure.  Although I had no doubt that this would be a worthy endeavor, I didn't really know where we might be going.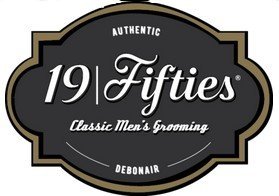 Granted, with a name like Debonair, the suggestion was: style, elegance, urbanity and non-chalance.
As always with 19 Fifties, the presentation is like a direct time-travel to the 50's.  The illusion is complete!
As per the brand, the notes are:
TOP: Citrusy, Fruit
HEART: Birch, Patchouli, Rose
BASE: Musk, Oak, Vanilla
Debonair is an immediate timeless classic.  This is a gentleman's cologne.  For a brief moment it initially reminded me of another classic, Terre d'Hermes, but in a more youthful manner.
To my nose, a lemon- citrus opens the show and is gradually followed by the wood and musk in the dry down.  I suspect that the touch of patchouli is what reminded me of the pepper-spicy vibes of Td'H.
Within a few minutes of application, Debonair starts revealing its full charm.  It is a wind of freshness coming in from the open window as you pull out your shirt from the oak cabinet.  I find it extremely likeable.  Like a trusted friend, Debonair doesn't become something else over the course of wearing it.
Citrus is a recurring element in men's fragrance and often limits itself to orange and/or grapefruit.  Going with lemon is both an homage to how things use to be as well as a nice change from what everyone else is doing these days.
PROJECTION
Debonair doesn't announce itself loudly.  It's a delicate charmer.  But once hooked, there is no escape.
DURATION
I am a moderate sprayer with 2-4 shots on the chest and forearms and I enjoyed Debonair for a solid 8 hours.
By making Debonair an Eau de Parfum, it is clear that 19 Fifties isn't cutting corners.  I am always excited to explore an EDP because the elements are fully developed.  You are experiencing the Perfumers vision.   Not a diluted or mass-produced fad.
TAKEAWAY
Elegant, accessible, fresh and classic without being rigid or passé.  I love it!