DEMETER BLACK BAMBOO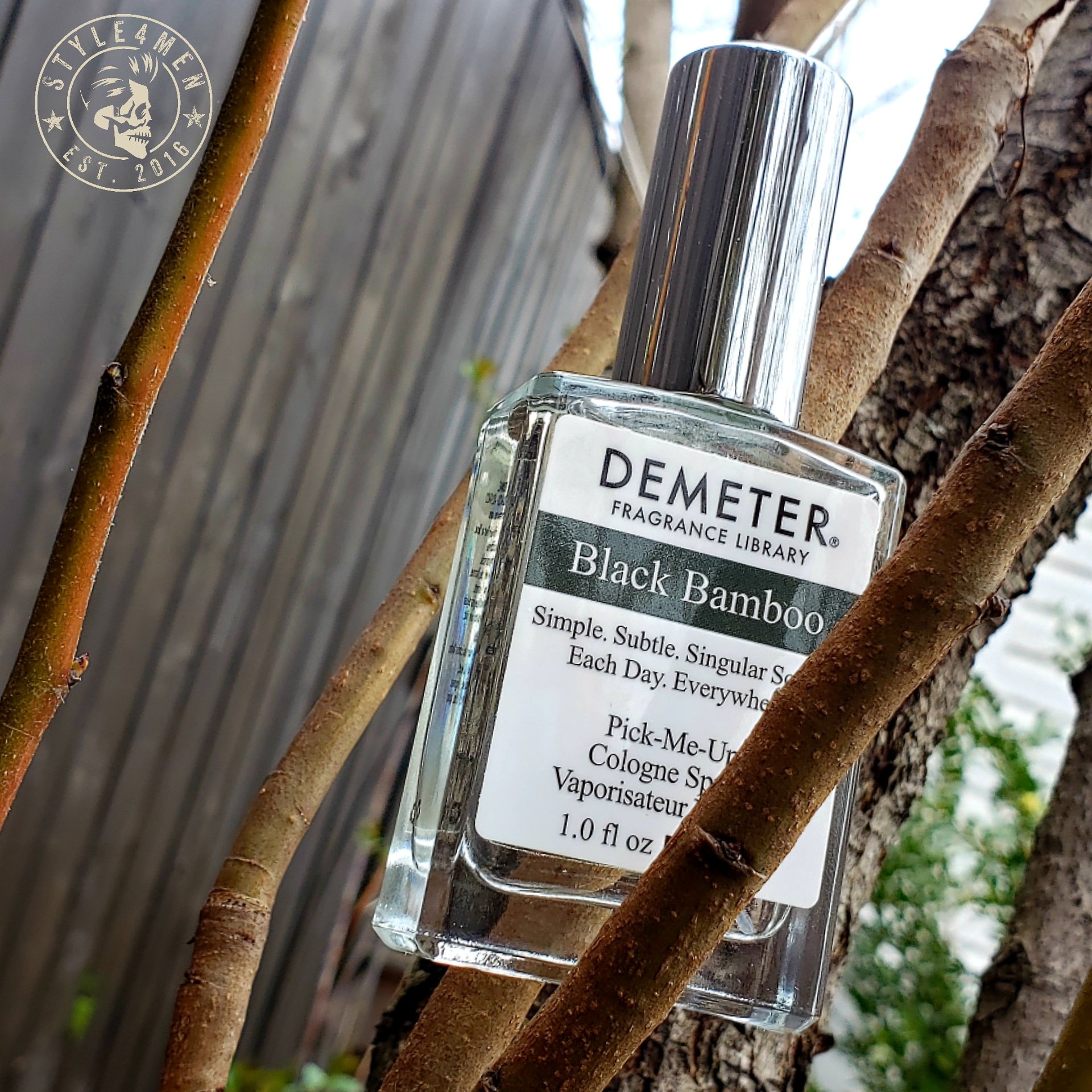 I will admit that I chose this one based on nothing more than the potential.  Bamboo is a rather versatile and impressive tree and I was curious to see where this would go.
Once more, DEMETER has managed to create a beautiful image in an instant with Black Bamboo. One spray and I am transported in a tropical forest
My first impressions are: Fresh.  Light.  Green.  Slightly herbal, with a touch of sweetness. Summery. Very pleasant.  It just radiates positivity.
This is a delightful summer fragrance.  I don't want to say "simple" as it might convey the wrong message.  It triggers a primal and peaceful inner state.  Like getting back home in the tree tops after a day in the jungle.  I think the word I am looking for is serenity.  So, yes that is a simple emotion, but its nothing short of a beautiful one.
In some respect, there is something gourmand here as well since there is a clear reminder of bamboo's edible side.
● Longevity:  I sprayed 4 shots and got a clear 3 hours and a gradual fading over the next 3 hours (total 6 hours)
● Projection:  This is not a loud aroma and it project accordingly. But I did notice that its positive-Zen effect are contagious.  It operates on the unconscious level.
When would you where this?  All summer long!
Because this is essentially a single aroma, you could get crafty and explore some layering.  I will touch on that in my next post.
In two words: Summer peace.
The 30 ml / 1 OZ bottle goes for $17.85 US and you will smell better than many designer options.