Exploring an "impression" fragrance of Creed Aventus by Oil Perfumery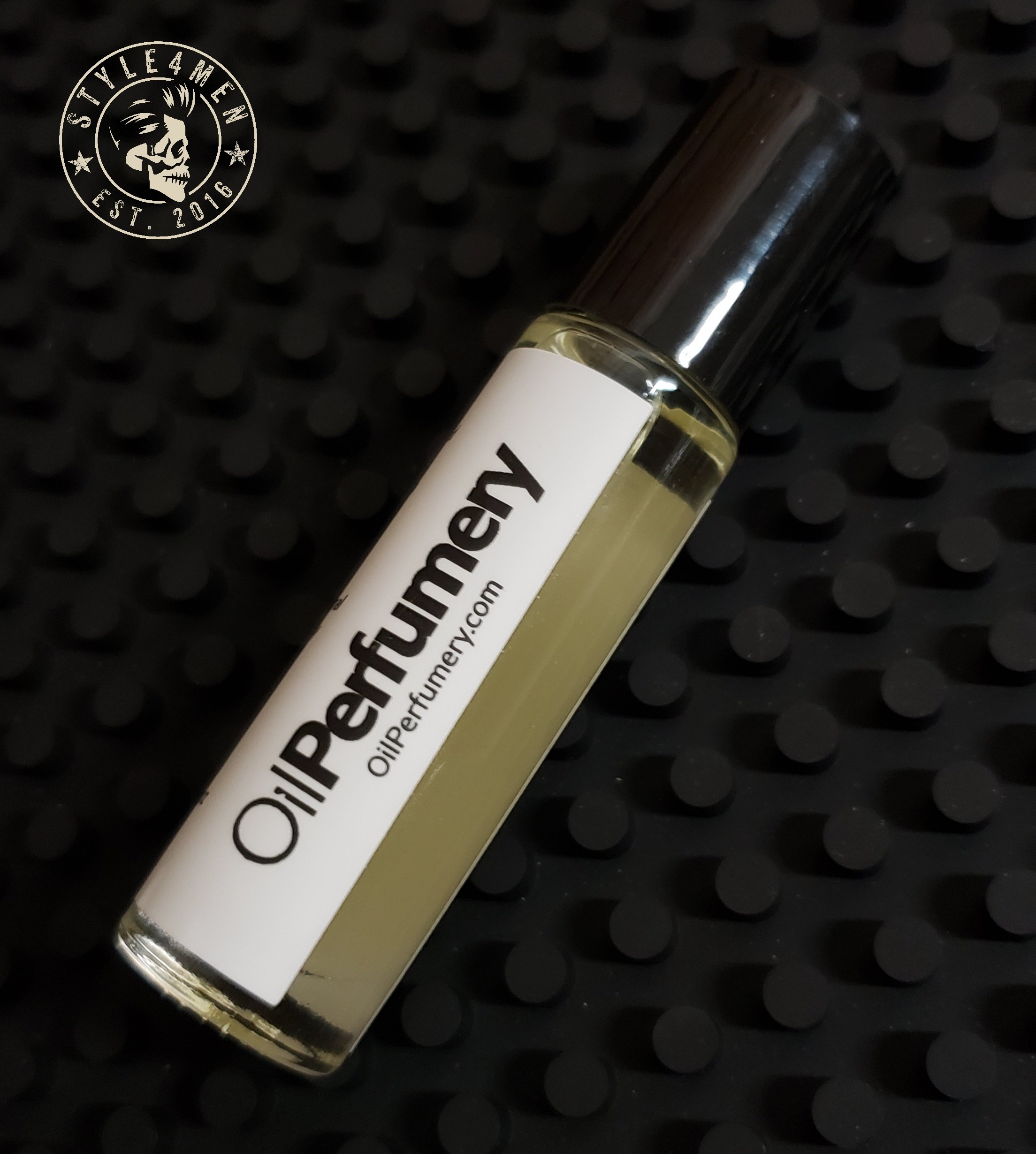 A bit over a year ago, when I started writing about colognes I came across a number of posts raving about Aventus by Creed.  Having a curious nose, I figured I had to put mine in it to find out what all the fuss what about.  Sadly, during all this time I just didn't get around to finding a boutique that had a sampler of this.
B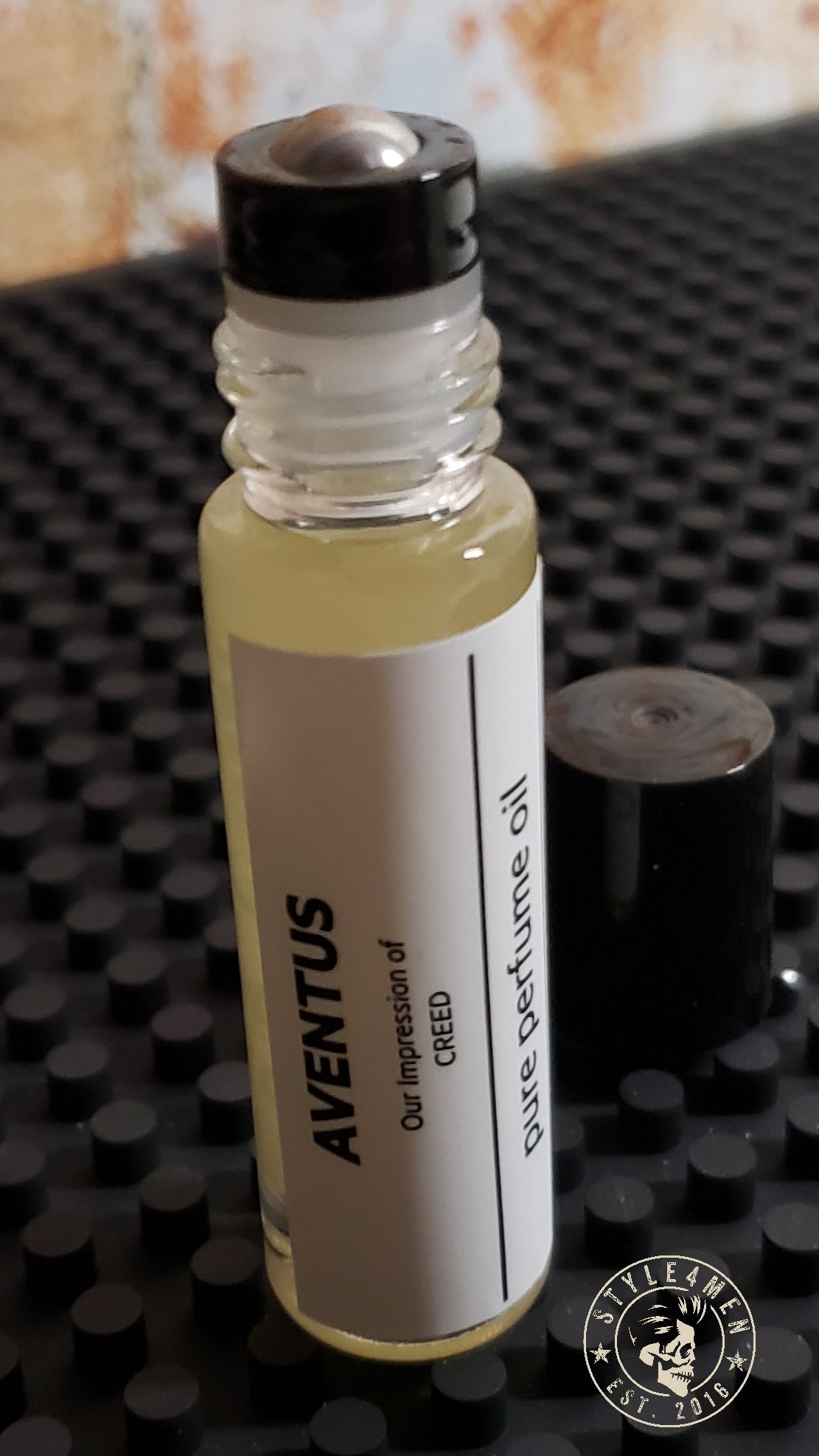 ut it stayed in the back of my mind until I came across a Canadian fragrance maker, Oil Perfumery, who as well as having their own creations have what they refer to as an "impressions".  Or, in other words, their take on a given fragrance.  OK cool!  And wouldn't you know it; they had an impression of Aventus which was on sale.  A 10 ml roll-on selling for $15.  Considering that the price of a bottle of Aventus starts around $250 Canadian, just getting a sample squirt would probably cost me more than that…and the order was placed.  I got this bottle a bit earlier this week.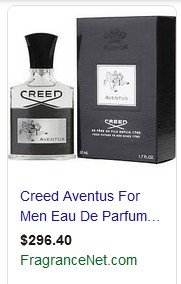 The good people of Fragrantica describe Creed's Aventus as  follow.  Top notes: blackcurrant, bergamot, apple and pineapple, Heart: rose, dry birtch, moroccan jasmine and patchouli. Base: oak Moss, musk, ambergris and vanilla.
Up front, I am a big fan of the "roll-on" format.  The convenient and portable small size makes it a winner.  Don't let the small bottle deceive you into thinking that you are getting less cologne.  Since there is zero product loss in the application as is the case with a spray, you are getting good value for your buck. The other big thing for me is that these products have no alcohol.
As mentioned I bought this as I wanted to sample the Creed Aventus for some time and getting this affordable "impression" made sense to me.  It also was an opportunity to try a fragrance by Oil Perfumery.

The fragrance itself is nice and pleasant, but not life altering like some reviews indicates.  To my nose, there is both an element of originality and an element of the common.  The pineapple and fruit elements are what I would say is what is most inviting and original, while the rest is very much like most fragrances coming out of the big name houses.  I fully appreciate that this is an "impression" fragrance and as such the original Aventus might be different.
Top Note: Apple / Pineapple
Middle Note: Rose
Base Note: Patchouli, Wood, Musk
Projection:  Limited (50 cm)
Life Span: 1 hour
To put things in context, I am a very moderate user.  A small application on the forearms and a touch in the neck area.
I will close by adding that I enjoyed this fragrance enough to want to explore more scents from Oil Perfumery.  In fact, exploring something that is unique to them is something I am looking forward too as it will provide a true measuring stick.