IMPERIAL roll-on cologne
Our slogan states: In Pomade We trust!  That is essentially because this project started out as a passion for Hair pomade.  This adventure has introduced me to countless grooming products.  Aside from pomade and shaving essentials, colognes have started to be a regular feature within our pages.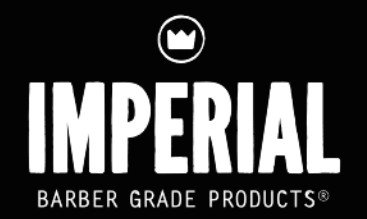 Because of our passion for all things coming from the Barbershop, we have taken a great interest in colognes produced by Barbers.  Not being Perfumers by trade, Barbers and Artisans are not necessarily tied by set rules or conventions and can simply let their imaginations and noses run free.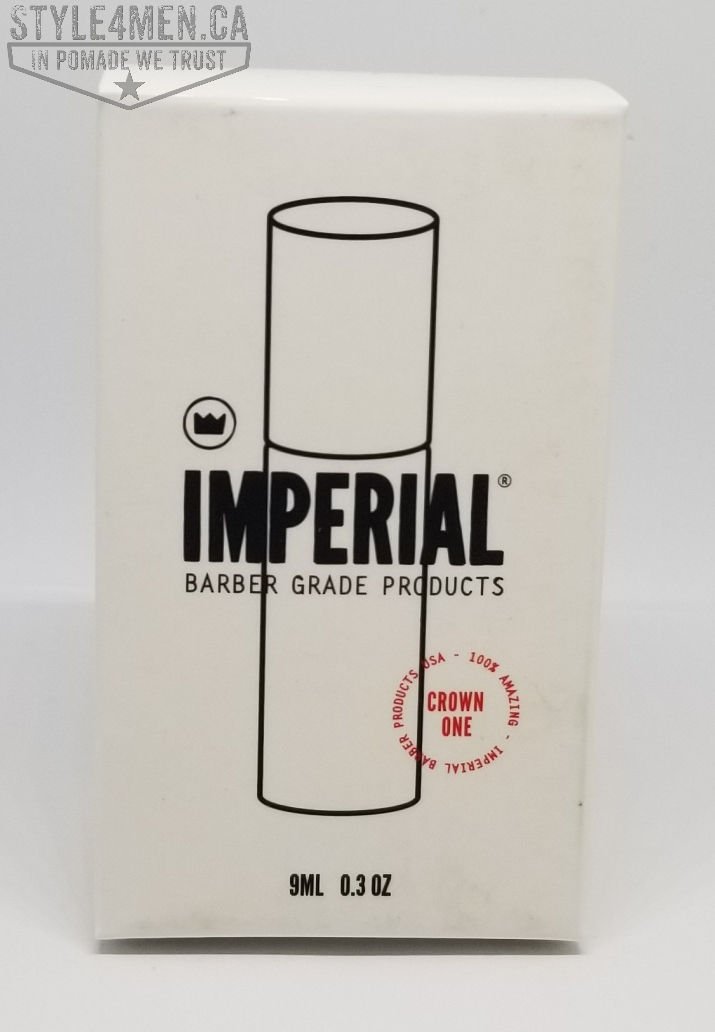 There are a number of reasons why these artisanal options should merit your attention.
You will find more original and interesting fragrances than what the main stream Perfumers are producing
If you have any allergies or reactions to standard alcohol based colognes, these options will be a breath of fresh air as they are relying on natural oils and waxes to host the fragrance.  Your risk of a reaction is thus seriously reduced.
Completely portable
Airport approved
Cool novelty factor
To date, I have enjoyed fragrances coming from Barbers and by extension Artisans making products with the Barbershop in mind.  These types of colognes come in essentially two forms: the solid cologne and the roll-on stick.  The solid cologne is a small wax puck which traps the fragrances and is incredibly portable.  You simply rub your finger on the wax and transfer it on your desired spots.  The roll-on is even more convenient as you simply roll it on your body.
Both the roll-on and the solid cologne share a key feature; they are made with natural oils.  The fabulous Jojoba oil is a recurring guest in these formulations.  The reason why this is important is because there are very few natural ingredients.  You are not covering yourself up with a chemical feast.  The cool and surprising thing is that the essential oils that are used to make these fragrances are perfectly trapped within these delivery solutions.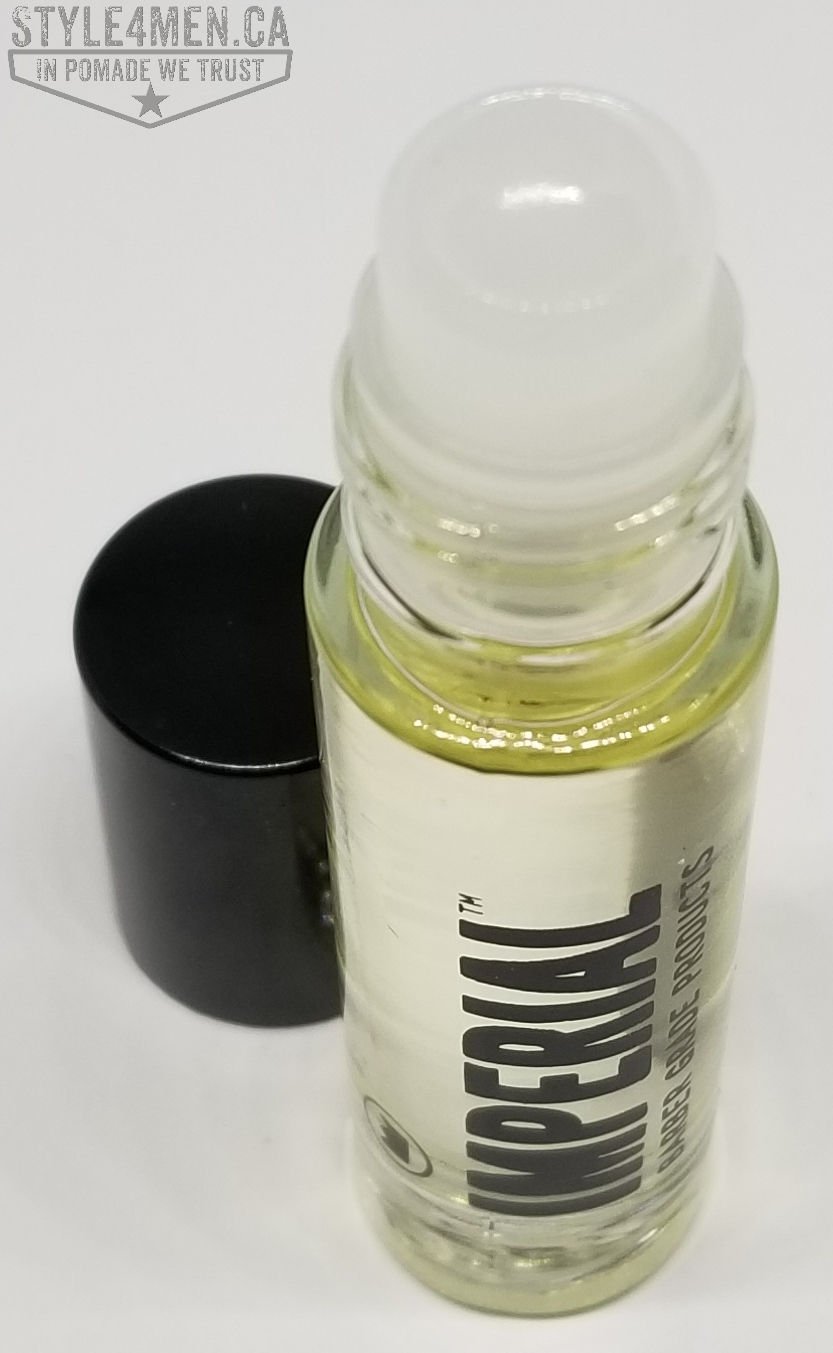 I would be hard pressed to choose a favorite between the two solutions as I love the simplicity of application of the roll-on and the incredible portability of the solid cologne.
In this review we are exploring the roll-on cologne from our friends at IMPERIAL.  I recently did a review of their impressive suite of shaving products and  wanted to cover the roll-on separately as this finishing touch deserved a stand-alone mention.
We want to shout out to Tim for all his help in making this review possible!  🙂
In the last 12 months I have tried 3 memorable roll-on colognes.
And now the one from IMPERIAL
I will say that these 3 fragrances have been among the most original and pleasant fragrances I have had the luxury of trying.  In so many words, they are in a league of their own.  There is something about housing the aroma in a light natural oil that preserves the scent or makes it stand out considerably more.
What does this cologne smell like? -Which is really the only thing you want to know, right?!  Here is my effort to describe this little pearl: Warn (like melted butter), Sweet (a very faint touch of sugar or vanilla), Green (a distant mint tea), Earthy and Musk.  The result is an original and manly scent.  Simple yet distinctive.  It is also Asthmatic Style4men.ca wife approved.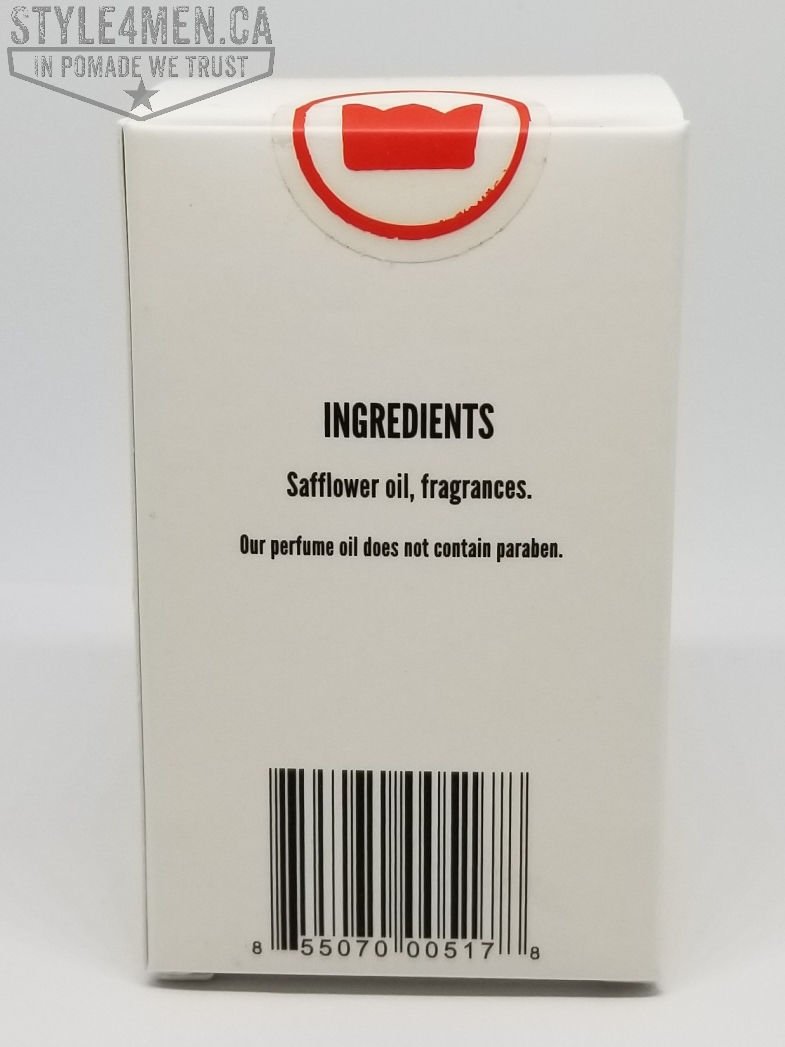 Now for a more intangible description.  To my nose, this cologne is sublime.  It has a good dosage of familiarity without being clearly recognizable.  This gives it an element of comfortable mystery.  It is also discreet enough to not be an irritating fragrance to your environment.  In fact, if anything it will please with it's known elements while giving you a touch desirable mystery.
On longevity, this roll-on will accompany you for some 3-5 hours while fading ever so gradually.
In short, this cologne gets 5 stars from us.
Please use these links to shop for this cologne: