LALIQUE – ENCRE NOIRE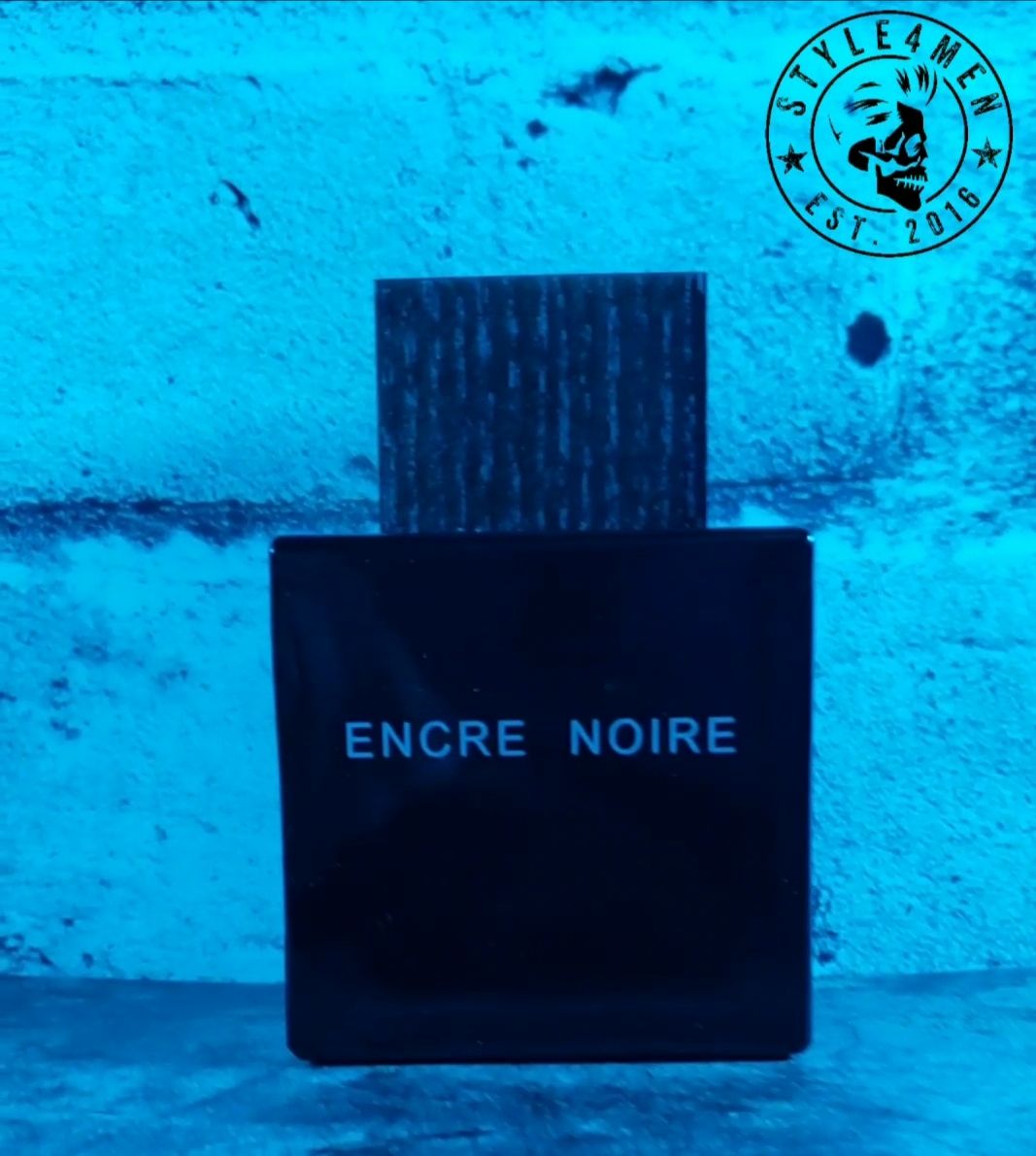 This is an older fragrance that I hadn't gotten around to trying.  Based on a number of reviews, everything suggested that this would be a something that I would enjoy. With the current lock down in my region, on-line shopping was my only option.  So, it's a blind buy!
I purchased a tester bottle with the cap from @fragrancebuy.  With shipping and taxes:  $44 CND.
Presentation wise, everything works.  The square black bottle is totally reminiscent of a classic ink bottle.  The dark wood cap has "LALIQUE" etched in and is a perfect complement. Lastly,  the fragrance name "ENCRE NOIRE" is printed in a white font.
Here is the note breakdown:
• Top Notes: Haitian vetiver, Cypress wood
• Middle Notes: Notes: bourbon
• Base Notes:  Musk, Cashmere Wood.
Most of what I read described it as a different and dark arrangement.  Those two key adjectives are in fact what convinced me to blind buy this fragrance.  When I got the bottle I sprayed a shot on a test paper and was disappointed.  I felt it to be boring, somewhat floral and with a big alcohol back-hand.
Fortunately, the alcohol fades away quickly giving the floor up to the actual fragrance.
That was my first impression.  Encre Noire becomes something much more interesting in the dry down phase (within 5 – 10 minutes) as the vetiver, wood, bourbon and musk come out to play.  I can easily let myself be transported to the late 19th century in a writer's lair filled with books, papers and various ink bottles. At this point in the life of the fragrance, its powdery darkness can be felt and is quite enjoyable.
Duration: 1-2 sprays gave me a good 5 hours.
Projection: Medium.  Spray more – project more!
I am very glad to have bought this bottle as it a rather interesting fragrance, but also because it serves as a reference point to what is perceived as dark and mysterious in the "commercial" space.
I would wear this when being humble, discreet and slightly mysterious is "de mise".
Catch my little Instagram video of this one here: