Looking for Trouble with Rumble 59
You probably know by now that I don't review fragrance quite the same way as other bloggers.  I am not a complicate man and for me fragrances are more about the raw emotions.  If a fragrance doesn't make me feel something or bring me to a special destination, then it doesn't deserve to come home with me.

Rumble 59 is a rockabilly brand making awesome clothing and pomades.  I have been a fan of their pomade for about 5 years.  A few weeks back I was checking their site out and saw that they had launched a his & her fragrance set (For her: You are always on my mind.  For him: Looking For Trouble).  I ordered the samples and was so impressed that I ordered both bottles for Mrs. Style4men and myself.
First off this is an incredibly fun fragrance. I am brought to a 50's diner where we are having root beer floats. The place has aromas of bubble gum, strawberry licorice and gasoline.
Nothing complicated.  Just, good times!  If anything it makes me feel young.
• Top notes: Bergamot, Peach
• Middle notes: Orange Blossom, Jasmine, Peony
• Base notes: wood, algae, musk
This is an Eau de parfum which has a fragrance concentration between 15-20%.  The clarity of the fragrance is undeniable.  There is no "alcohol" distraction.  It's sweet, manly with a touch of darkness.
I am loving this one so much that I am doubling my usual 2-3 sprays, with a duration of some 8 hours.
Catch my intro video on Instagram.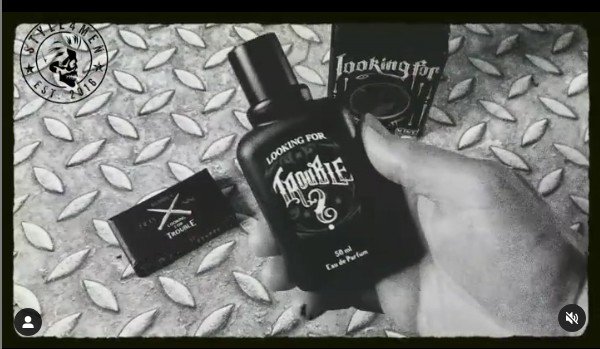 Shipping from Germany to Canada was under a week and totally affordable.  Considering how many restrictions there are when it comes to shipping alcohol based product such as fragrances, this is flat out amazing.  No BS, no disappointments!
I'll probably go through this bottle in no time and be looking for new trouble very soon!