No. 17 Signature Scent by Pomp & Co.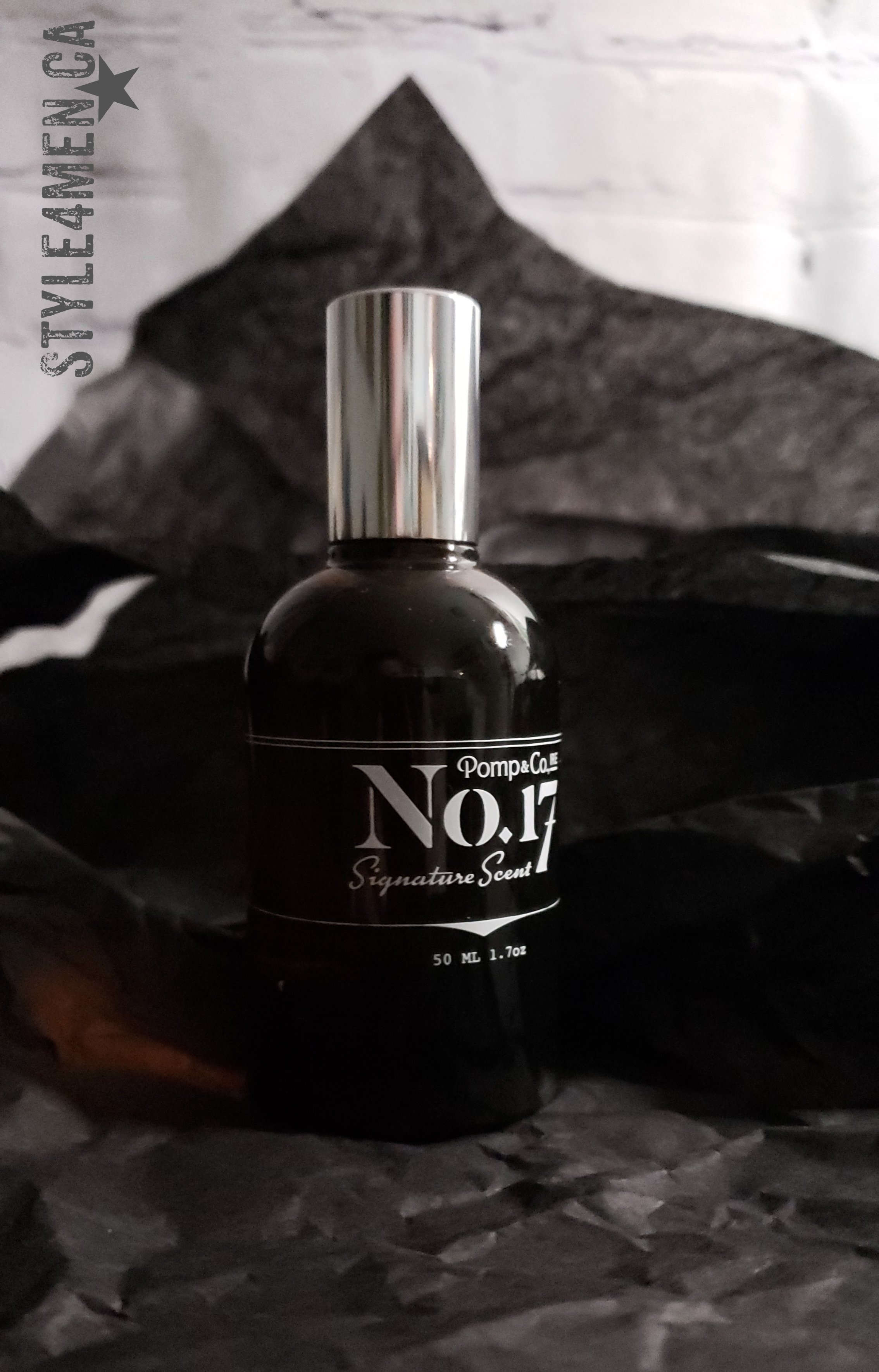 There are many things I enjoy about the Style4men project, but exploring new colognes and discovering new scents triggers that special dial on my control board.  As part of another review, my favorite Canadian distributor (Toucan Trading) included a bottle of Pomp & Co. No. 17 Signature Scent.  Unbeknown to them, this was  a cologne that had caught my eye maybe 2 years ago, but because of its limited availability at the time I never got around to smelling it.  As such, my envy had remained ever since.  Then, boom, there it is in a parcel!  How cool is that!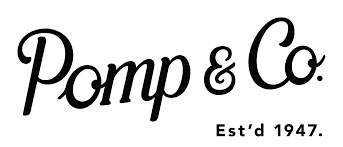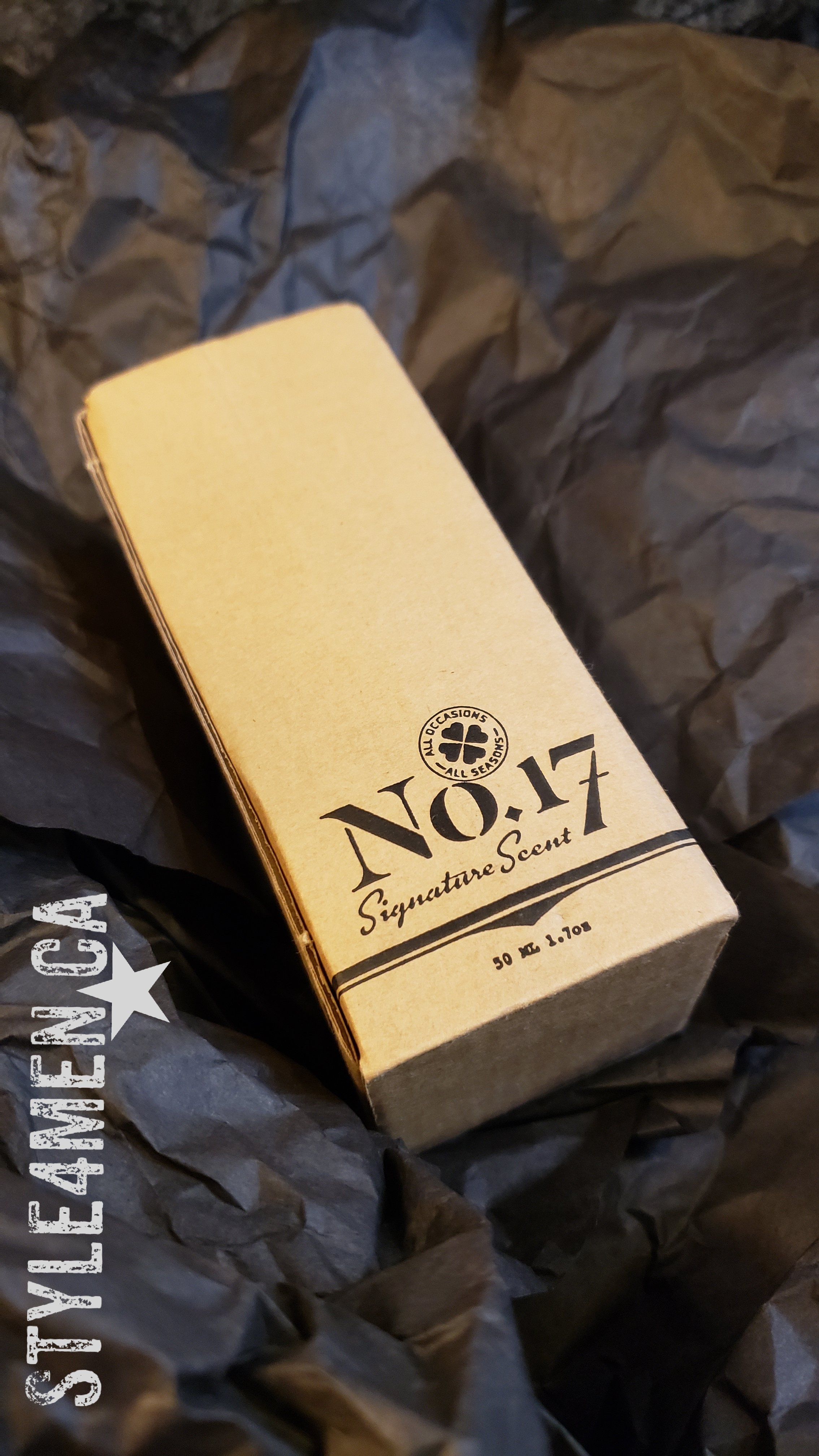 Why was I interested?  A few simple reasons, I have grown to enjoy colognes and scents arranged by Barbers and Artisans.  It is very much like rediscovering things.  The scent are purer or clearer.  With less distraction and noise, if that makes sense.  I am a simple man and trying to paint myself any differently even with a cologne, just doesn't make sense.  The other big ticket item for my nose is the departure from the commonality of many of the main stream top colognes.  Up to some extent, they smell very similar.  They often also have that chemical base which I wasn't aware of until I got to try solid colognes.  All of a sudden, I was smelling something pure with no interference.
So what's the No. 17 like?  As per Pomp & Co. "A refined & gentle, yet notably fresh, masculine blend of Lavender, Lime, Sandal Wood, Musk, Crystal Amber & Bergamot."
On my first contact, I was almost disappointed because I wasn't identifying anything new or different.  It was the end of the day and my nose wasn't collaborating.  Tonight, my nose is doing better after a good sprint of shoveling yet more snow and I have to say that I am liking it.  In fact I am liking it allot!   The elements of freshness brought in by the lime and lavender discreetly work their magic.  Then comes the sandalwood and musk.  So it's not a sandalwood exclusive party.  I love sandalwood and it's fantastic that it is taking its place back on the stage, but it's good to have at least a few other noteworthy guests.
It smells classic as a cologne that would have survived the test of time.  Think elegant but unpretentious gentleman. With that being said, I suspect that this arrangement will please men as opposed to young men. If you don't get the beauty of a fire with friends and a well done whiskey, this cologne won't make much sense to you either.  I know my descriptions are a bit out there.  But if anything this should give credence to the cologne as it is triggering things in my imagination.  A cologne that triggers no imagery needs to be left on the shelves.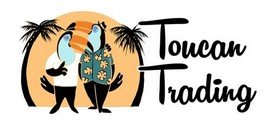 Lastly, there is a warm and sweet base note that comes out to play perhaps some 20 – 30 minutes later.  The staying power of No. 17 is in the range of 2-3 hours.  But to be perfectly honest, I am a very moderate user.  I spray 1-2 shots on my torso and another shot on my forearms.   My guiding principle is that you want to smell good, not be rolling in it.  The projection of this cologne is in unison with the concept of personal space.  It will not be leaving a trail behind you nor will it alert the folks 10 meters ahead that you are coming.  It's a class act all the way.
Overall, a very nice piece worthy of the Barbershop spirit and of a man embracing his character.