Salvatore Ferragamo – A Subtil Discovery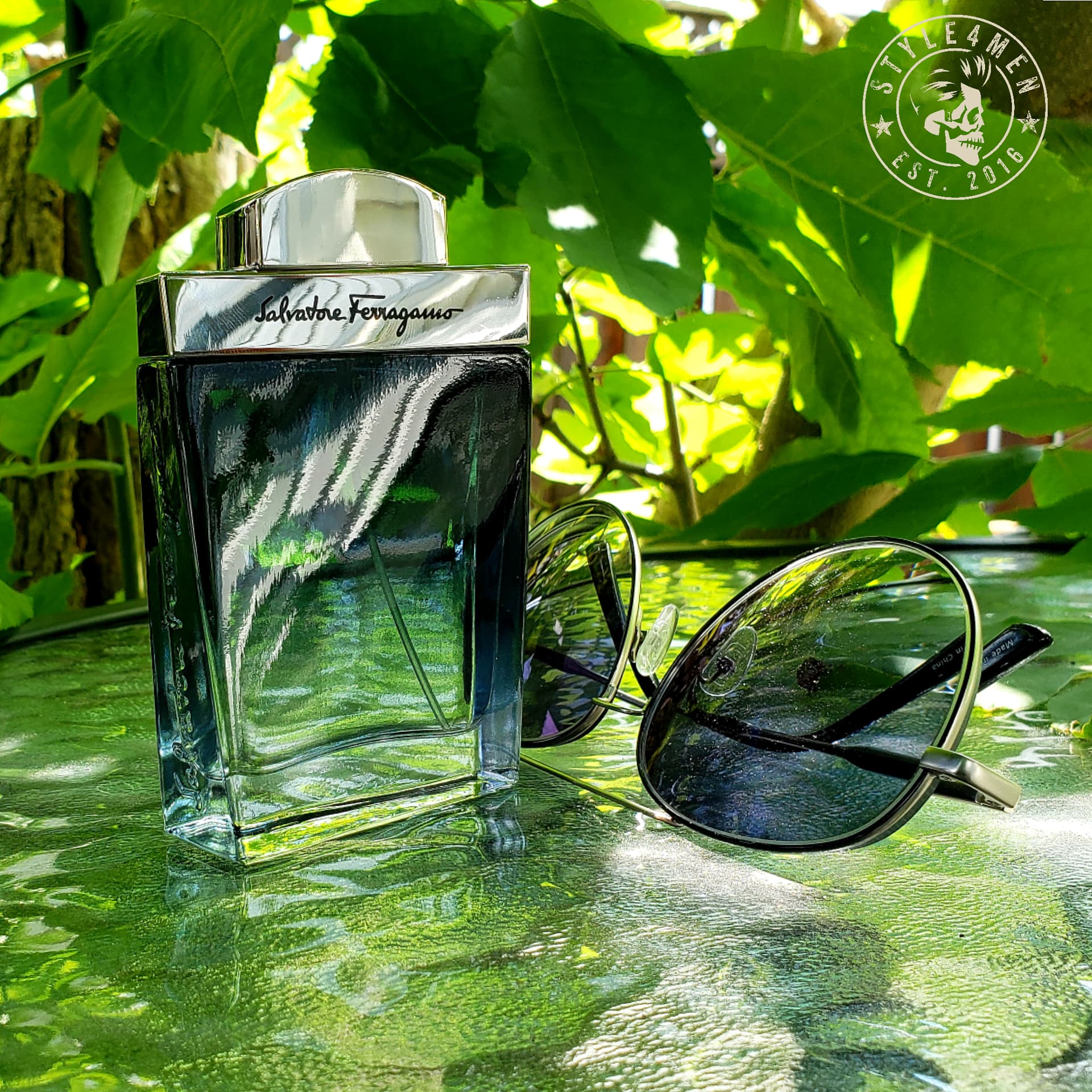 I often impulse purchase fragrances at my local "Shoppers Drug Mart / Pharmaprix" (Eastern Canada).  They have a small section where they liquidate brand name fragrances for a flat at $20 / bottle.  When compared to the on line fragrance liquidator, this is quite the bargain as there is no nasty shipping costs.
Admittedly, it can be hit and miss. That said, I am rarely disappointed.  It's not like dropping $100 for a fragrance that the big reviewers swore was the cat's meow and that I find…meh!
Fragrance is such a personal experience. Not only do we have different associative scent memories, but we don't all smell the same things in the same manner.
Generally, they only have Eau de Toilettes / Eau de Colognes, but there are often nice gems to be found.  Case and point, during my last visit, I picked up a bottle of Salvatore Ferragamo Subtil pour Homme.  Oooh!  Damn!  Was a nice pleasant find!
At first it comes out like a rather main stream men's cologne.  Nice, well crafted, but without that pizazz factor.  A minute or two later it hits with a refined and delicate arrangement of freshness (there's the pizazz).
• Top: Ginger, Mandarin Orange, Lotus Leaf, Cardamom
• Heart: Coriander, Pink Pepper, Violet, Artemisia
• Base: Amber, Musk, Patchouli
To my nose, the mandarin orange and lotus are predominant.  Somehow, a part of the fragrance comes through like a refreshing cucumber.  Gentle and green.  I don't know what that is, but this is why this fragrance is so attractive to me.
Salvatore Ferragamo was on my hit list and I thrilled with Subtil pour Homme.  And that bottle is quite the looker.  I will be actively seeking more from this brand.