Suavecito Oscuro
To date the Style4Men project has not reviewed colognes.  Yes, we talk aplenty about the scents in after-shave and pomades, but reviewing a cologne on its own is a first.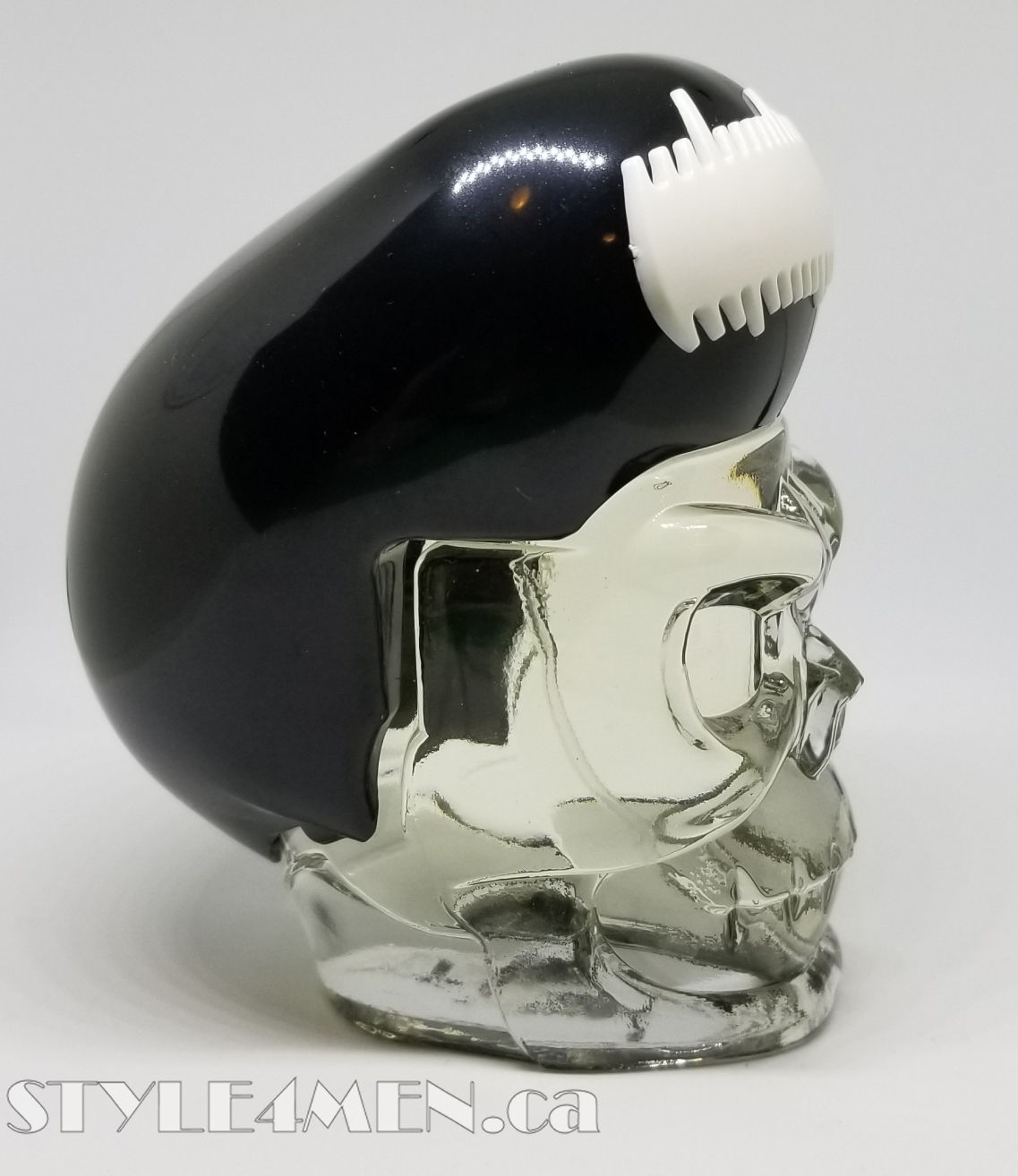 A few months back, when one of my friends went to New York he also offered to pick up my Suavecito order.  At the time it was a jar of the unscented pomade and their black and white varsity T-shirt.  Suavecito also included a number of fun promotional items in the package; stickers, postcards and a sample of their new Oscuro cologne.
The scent was nice and different enough from anything else I had smelted in a while.  But loving everything Suavecito, let's say that I was easily convinced and I set out to procure a bottle.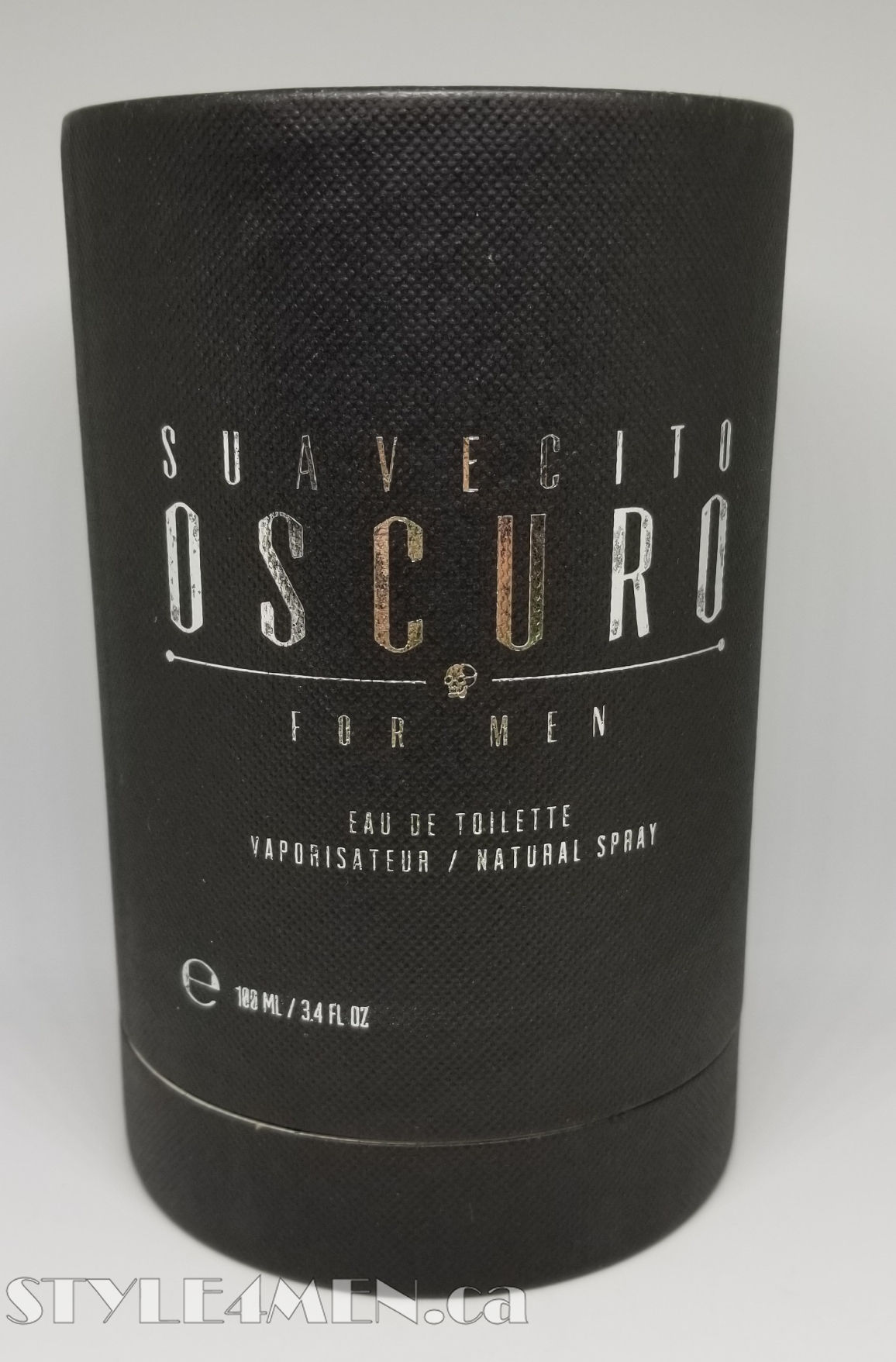 The simplest solution was to order directly from Suavacito, but as mentioned in other posts the shipping to Canada is ridiculously expensive.  My friend who had just brought back my first order would not be going back for a number of months, so I turned to my local Suavecito supplier; Not Your Father's Barber in the Ottawa Byward market.  A phone call and a couple of days later the bottle was at the shop.  The cologne goes for $45 US and was sold for $70 at the shop.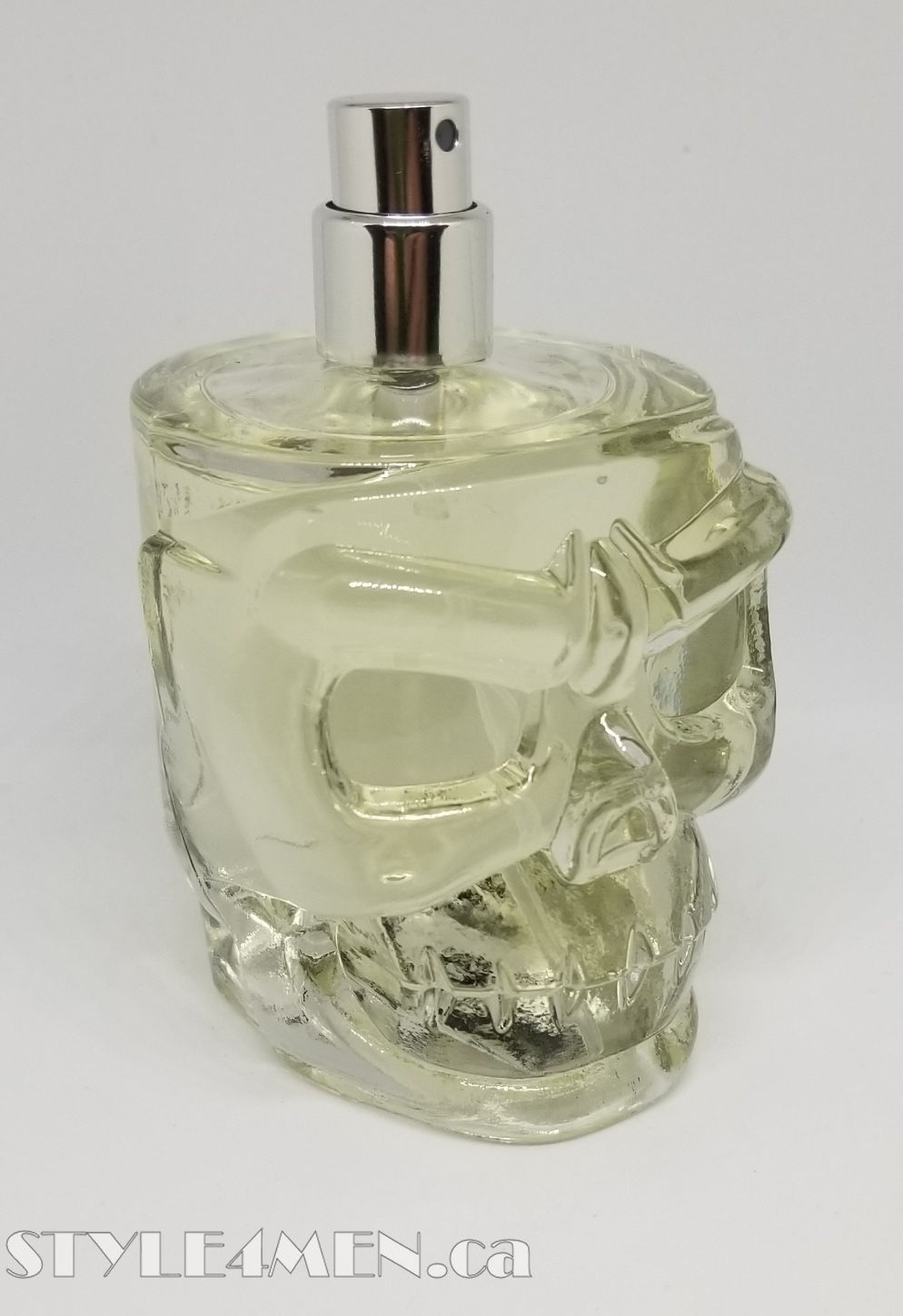 The first thing that sticks out with this product is it's packaging.  The box is an original black cylinder. Then the bottle is a 3D rendering of their signature skull with a rocking pomp as the bottle cap.  It is certainly unique.  Molding originality and humour to purpose.  Women's perfume bottle get a huge amount of design and creativity invested in them to produce some rather memorable bottles.  On the men's side of things there isn't that kind of effort being invested.  Basically, because it's just not as big of a market.  Suffice to say that the folks at Suavecito have put the effort to come up with something that stands out.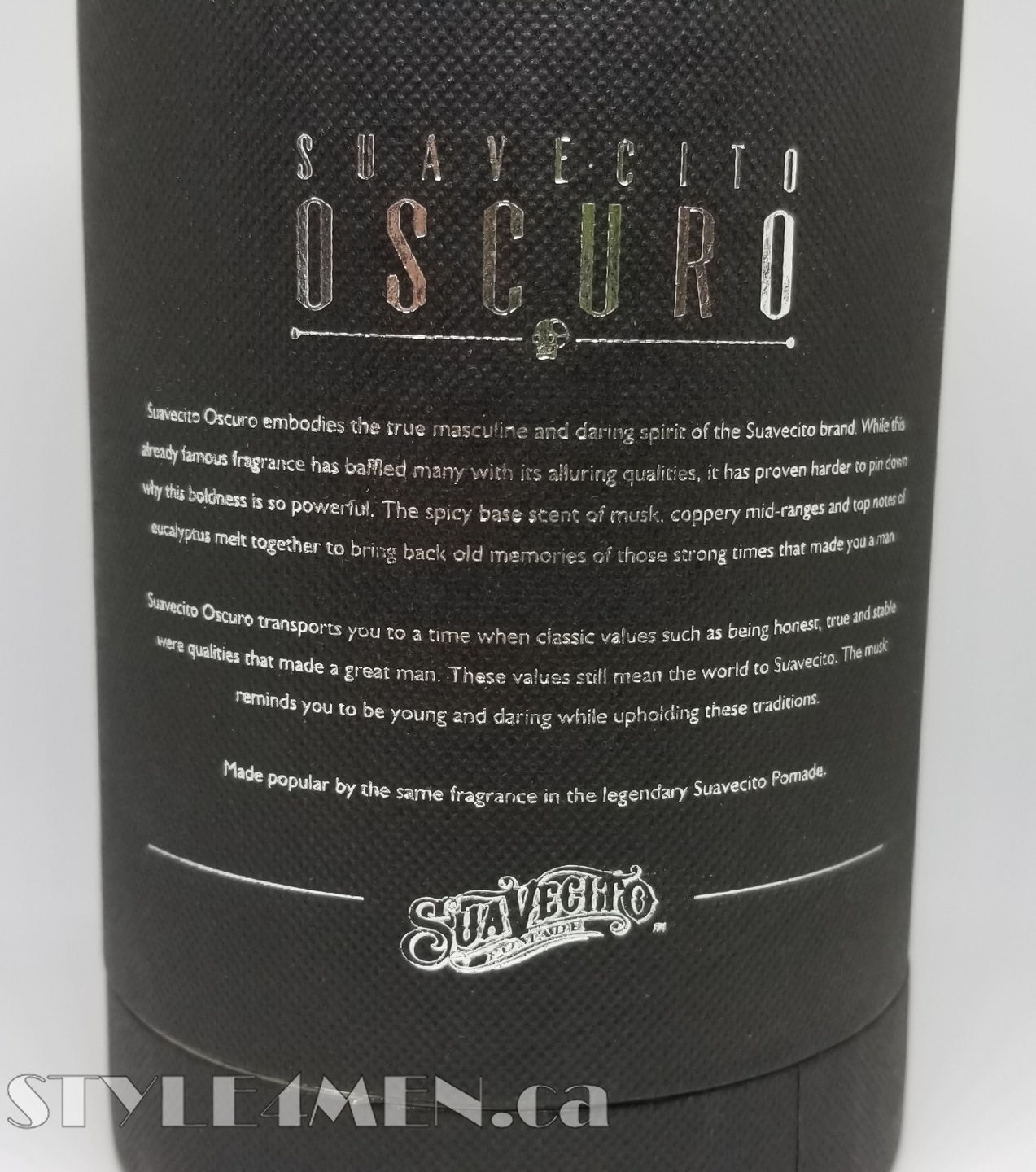 The scent itself is fairly close to the fragrance found in their pomade.  Albeit in a slightly more tamed iteration.  Plainly put, if you like the fragrance found in the pomade you will like the smell of this cologne. The scent elements my nose can identify in the pomade are: musk, sugar or caramel.  I makes me think of a cola.
The scent in the original pomade is rather strong and although I loved it, it caused some issues to my asthmatic wife.  Obviously, I had to choose my days and time when using this pomade.  The cologne on the other hand is appropriately more subdued and she has not been incomodated by it.
The combination of the original cool Suavecito scent in a tamed version is total winner for me.
Use these link to shop for this product: