Tabac Noir – An everyday tobacco fragrance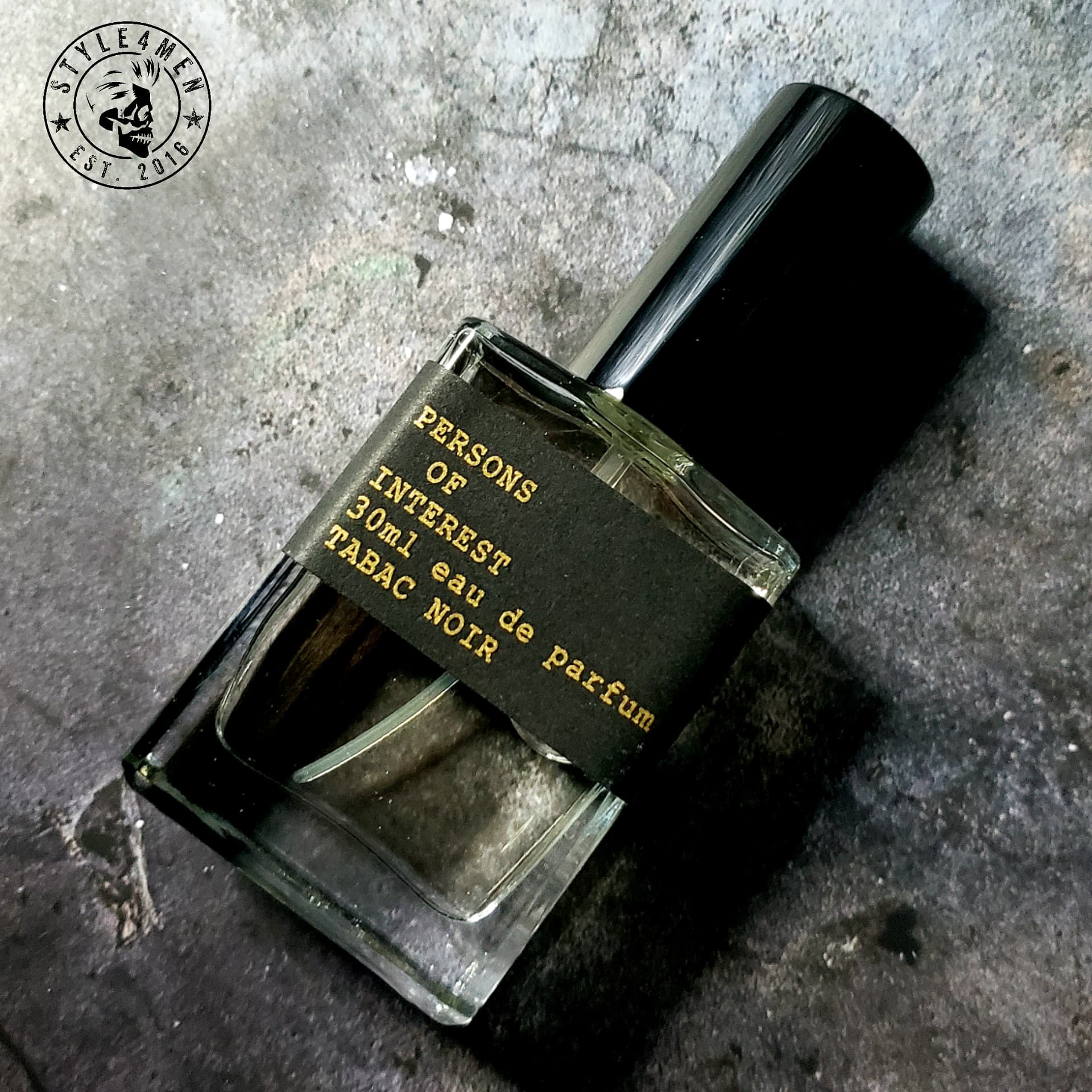 For some time now, I have stopped expecting to find breath taking fragrances in department stores and perfumes shops that carry the big names.  I have always loved fragrances, but up until I started working on the Style4men project, I had very little exposure to the whole underworld of real creative beauty.  Fragrances that are crafted out of love and passion rather than the bottom line and a marketing plan.
In many ways, this is the main reason why I so enjoy putting my nose in bottles created by small batch artists.  PERSONS OF INTEREST is such an Artist.

First off, the fragrances are not blurred or confused with a huge blast of alcohol.  By respecting the EDP (Eau de Parfum) guidelines, you are getting a product that has a much higher fragrances concentration than what you might be used to.  An EDP has a 20-30% fragrance concentration as opposed to the meager 2-5% of an Eau de Cologne or 5-15% for an Eau de Toilette, which is what is most commonly made available to us.
TABAC NOIR is a creation by Persons of Interest that I am having the immense pleasure of putting my nose in.
The notes are: tobacco, vanilla, honey and citrus.  The simplicity of the participants is where the raw beauty of this arrangement lies.  The rich and opulent tobacco comes out first and is delicately gauged by the honey and vanilla.  The citrus is too discreet for my nose to clearly identify it, but I suspect that it plays a great role in putting forward the vanilla and honey.
I am a huge fan of sweet tobacco fragrances and I love this one as it takes a slightly different direction while not being so deep.  What I am saying here is that it will also appeal to folks who are not hard-core tobacco enthusiast as it has a fresher side followed by a subtle sweetness.
Longevity is well in the 8 hour range with just a couple of shots.
Projection is mild and it won't give you away as you walk into a room, but anyone getting into your bubble will recognize you as a gentleman.
If you are interested in tobacco scents and want something that is a more versatile to wear almost daily, this sexy babe's won't stop pleasing.