The scented version of your favorite vinyl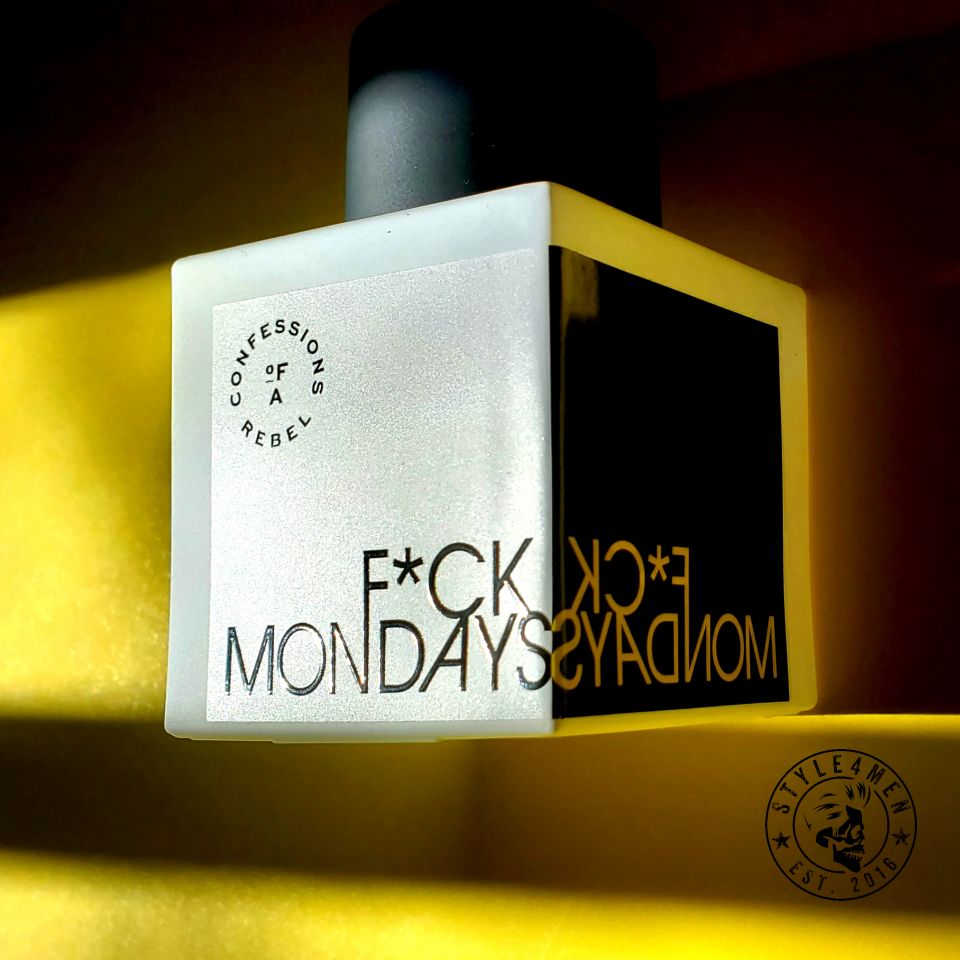 Confessions of a Rebel recently made it on my wish list with their uniquely modern presentation and story-telling fragrance names.
Get a Room
Bitch, Please
F*ck Mondays
Love High
Almost Single
About Last Night
Let's Be Real
Morning After
The first fragrance I am exploring is F*CK MONDAYS.  You like where this is going too, right?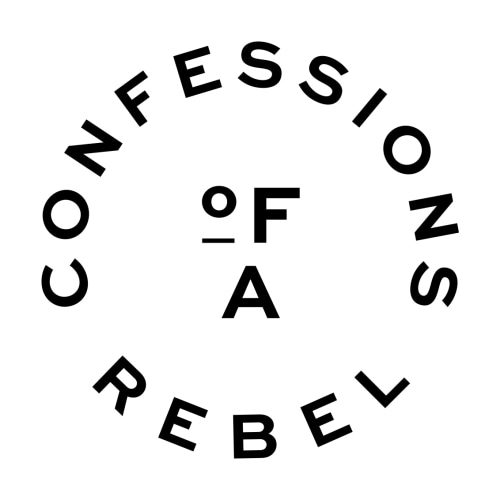 It goes without saying that a fragrance has to be experience to be appreciated, but to get to that a certain mystery and attraction has to be sparked.  Confessions of a Rebel has embraced an image of contrast, opposite and duality.  The main part of the label is white with black text, while the second half is its opposite in every way.
With covid giving signs of slowing down and the world opening up again, we are all long overdue for one hell of a party.  In fact probably a year's worth of parties.  We need to celebrate to the point where we forget that for the last 25 months, everyday has looked the same.  Get to the point where we simply say "FU*CK MONDAYS".
Everything about this fragrance screams reset!  It's fresh, sweet, a bit fruity and easy!  After a weekend of fun, this is the bottle you will reach for to get you through the day ahead.
As per the Rebel, the main notes are:
Bergamot
Apple
Peach Skin
Clary Sage
Sandalwood
To my nose the apple and peach bring that element of fresh-newness.  While the bergamot and sandalwood gives that strong-classic foundation. Last but not least, the clary sage is perhaps what creates the element of mystery with a touch of dirty sweetness.
All together, it's a fresh, fun, young fragrance that will find many lovers.  I see it as a day-starter to rise out of the haze and stand up to take on another day.  It has a contagious happy persona that I can't resist!  It's the scented version of your favorite vinyl. You could even say that it's like a shower in a bottle! Not that I would skip the shower, but you get it!