The Solid Cologne Range by Taconic Shave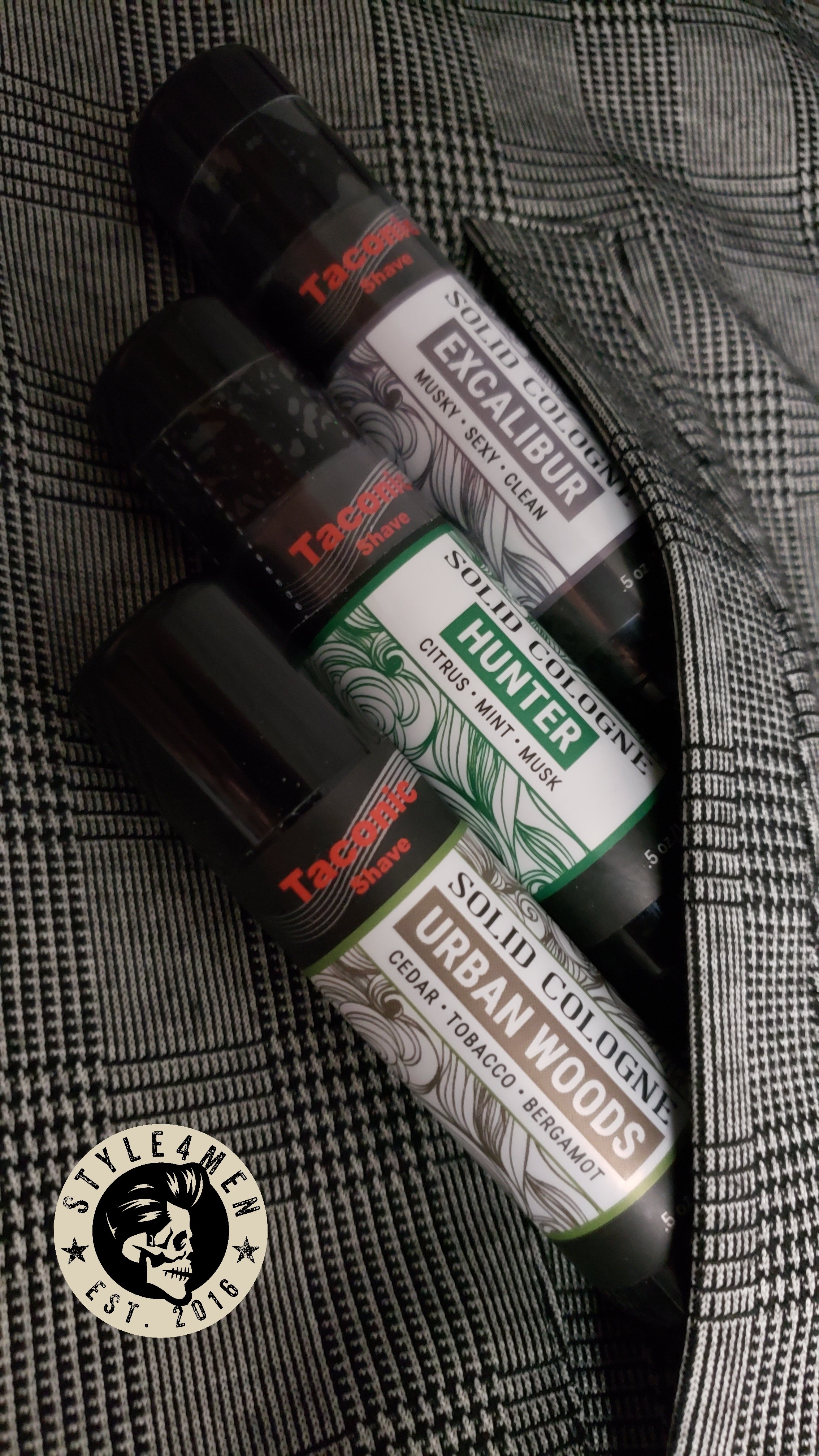 The creative noses over at Taconic Shave in the US produce a number of solid colognes and we are thrilled to be working with them on this one in order to present 3 of their scents: Urban Woods, Excalibur and Hunter.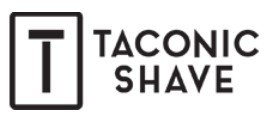 The store front for Taconic Shave products is Super Safety Razor.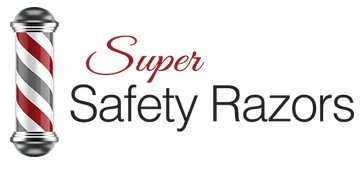 My first contact with Taconic Shave was back in July of 2019 where I was fortunate enough to try their: pre-shave oil, aftershave splash and bay rum solid cologne. These products impressed me and I had since been looking forward to trying more of their goods.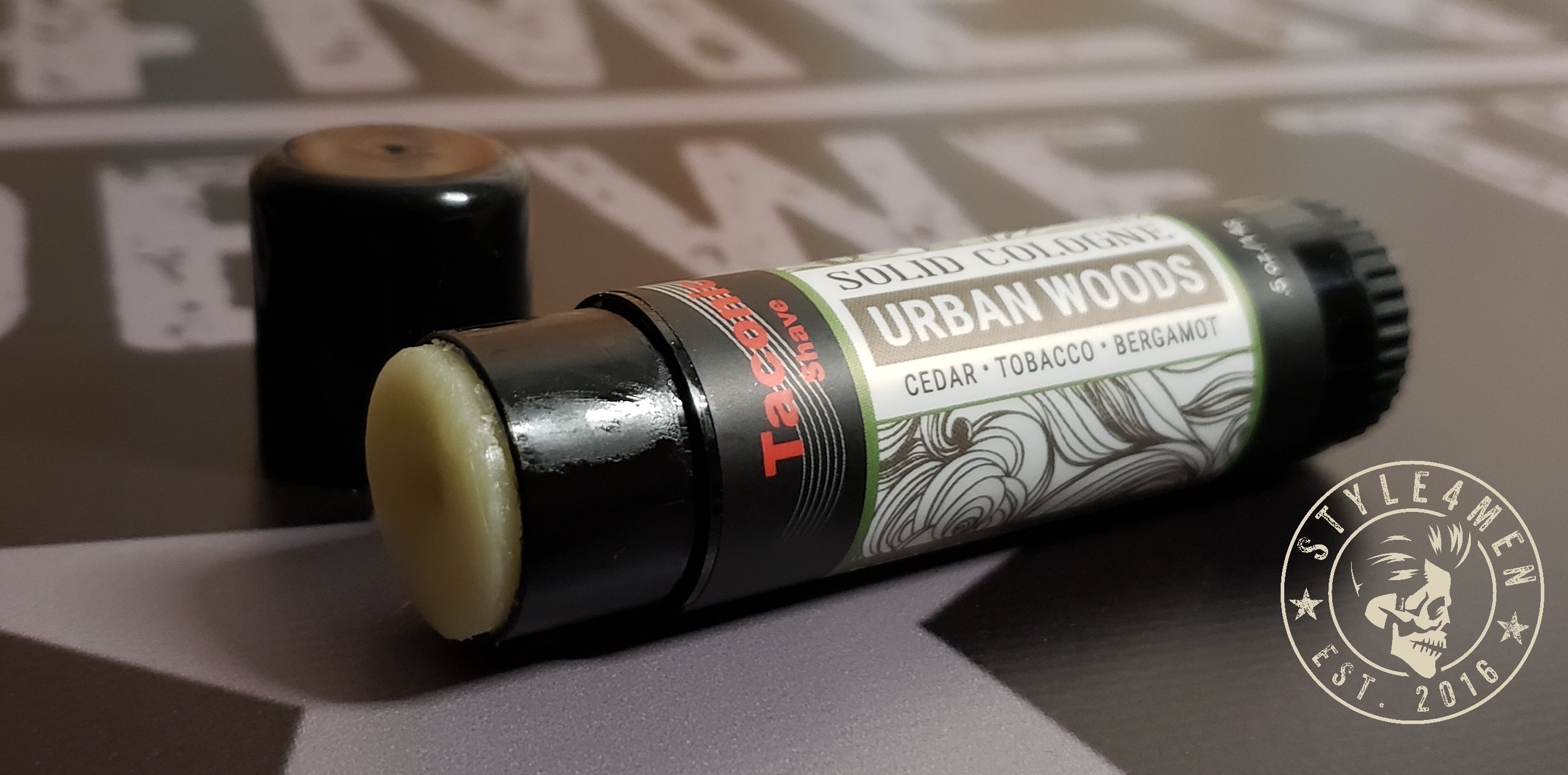 So what are solid colognes?  The cologne you picked up at the mall is in liquid form and lives in a bottle with a spray dispenser.  Solid colognes differ in the sense that the aromatic element is trapped in solidified wax and oil as opposed to alcohol.  There are a number of benefits to this approach.
Incredible portability
Airport approved
Total absence of alcohol
Natural ingredients – certified organic
No loss of product in the delivery / application (direct contact)
Affordable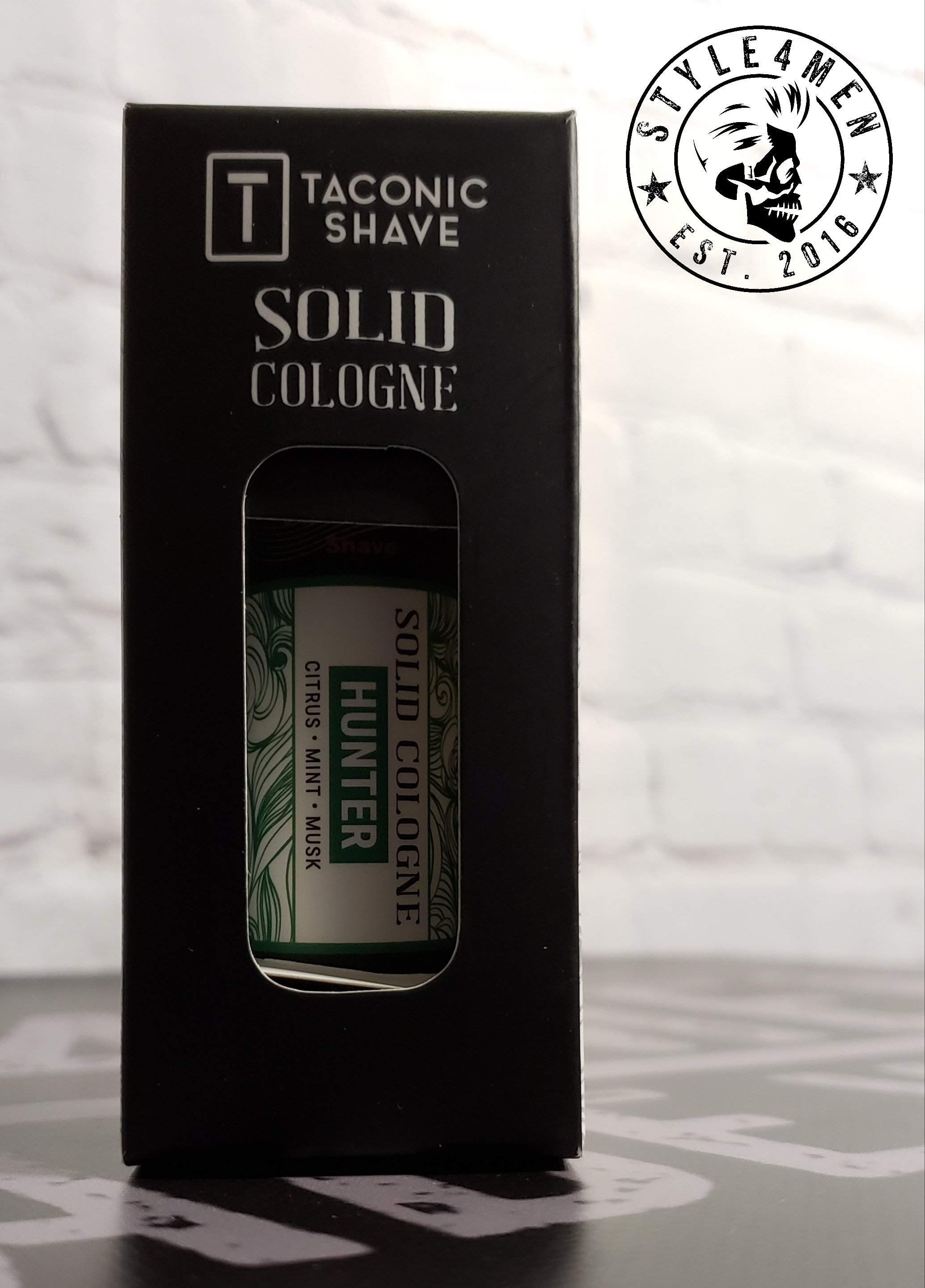 The names of the cologne as well as their aromatic arrangement are  targeted to men.  I am not saying that they  wouldn't work for a lady, but the scent spectrum has historically been geared to men.
The ingredient composition is as follow:  Beeswax, fragrance, coconut oil, mango seed butter & safflower seed oil. "Certified Organic"
URBAN WOODS
The name of this one is my favorite as it paints a picture in my mind of the city and forest duality.  Living in a mid-size city with direct access to the forest, this speaks to me. The scent is composed of 3 elements: Cedar, Tobacco and Bergamot.   I have no clue if this order reflects on the top, mid and base notes as the first clear element I detect is the bergamot, then the cedar and last but not least a very faint tobacco. Usually, bergamot is not my favorite aroma but delivered with these companions it works quite nicely.  Although, the cologne is called URBAN WOODS, the wood elements are dominating and this cologne takes me to the humid forest at the base of the Laurentian mountains.
EXCALIBUR
This is flat out my favorite of the 3 under my nose today and lives up to its mythical name. The scent opens with a winning pulse of freshness. It then reveals elements of woods and musk almost in equal measure.  I certainly feel myself transported to Camelot.  Enjoying a scent has obviously very little to do with age, but rather with experienced lived. With that said, I suspect that this cologne will please men above 30 as your repertoire of experiences will be greater and this aromatic arrangement will trigger something.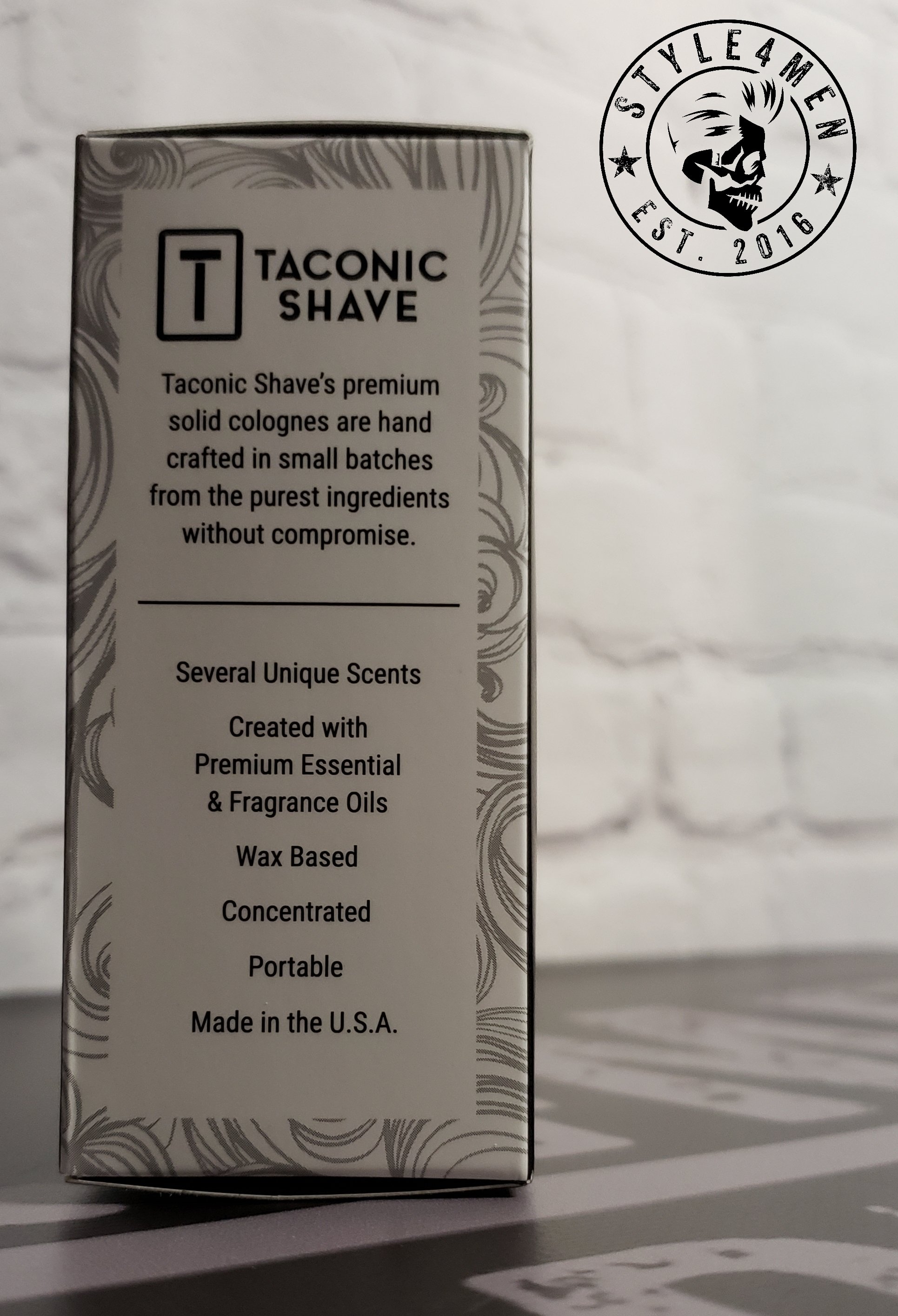 HUNTER
Here again, my nose and my eyes are in disagreement.  The label indicates: Citrus, Mint, Musk, but my nose detects: top notes of Musk, mid notes of Mint and base notes of Citrus.
Musk is perhaps one of the most common elements used in men's fragrances.  I guess that might be revealing my age, as colognes and aromatic elements go in trends of decades. A few years back an older friend of mine to who I submitted what I felt was a new thing, a sandalwood aftershave, came right out and said that this was the scent of the 60's.  Being born just after and becoming a teen by the 80's, this was an entirely new scent to me.  In the 80's musk was a big participant and I want to suggest that this was already a comeback for this olfactory king. But we can also suggest that there is no killing a good thing.
What I like here is that musk is not dominating. Yes, it's the top note, but the mint is just as present in the middle and the citrus chaser comes around to tame the whole thing.
General Observation
Having put my nose in many natural colognes, something I am not smelling in the Taconic Shave Solid colognes  is the ever so recurring tea three or pine essential oils.  In of them
selves, these are very nice scents, but they are so widely used that it results in many artisanal colognes having the same base or participants that there is little to differentiate them from the next one.  In that sense Taconic Shave has achieved something that is uniquely them.
These 3 colognes are not arrangements resembling what would be coming out of the big houses in Paris, Milan or London and there lives the beauty of these creations. Each of these 3 colognes is a simple but effective arrangement of elements that work together and that your nose will recognize.  In many respects colognes and life in general have gotten too complicated and there is beauty and harmony to be found here – something to tickles your nose in a natural way without pulling your senses in countless directions.  I personally find these colognes to be very soothing.
I am realizing that I have not mentioned anything about duration or longevity.  During my testing of these colognes the scent was clearly identifiable during the first 2 hours after which it started to fade, but still present at the 4 hour mark.
One of my perfumer friends has said that 75% of our emotions are triggered by our sense of smell. Taking that idea as a given, I can attest that Taconic Shave is creating some very peaceful emotions is my soul. 🙂