TOBACCO BOSS reinvents tobacco into something new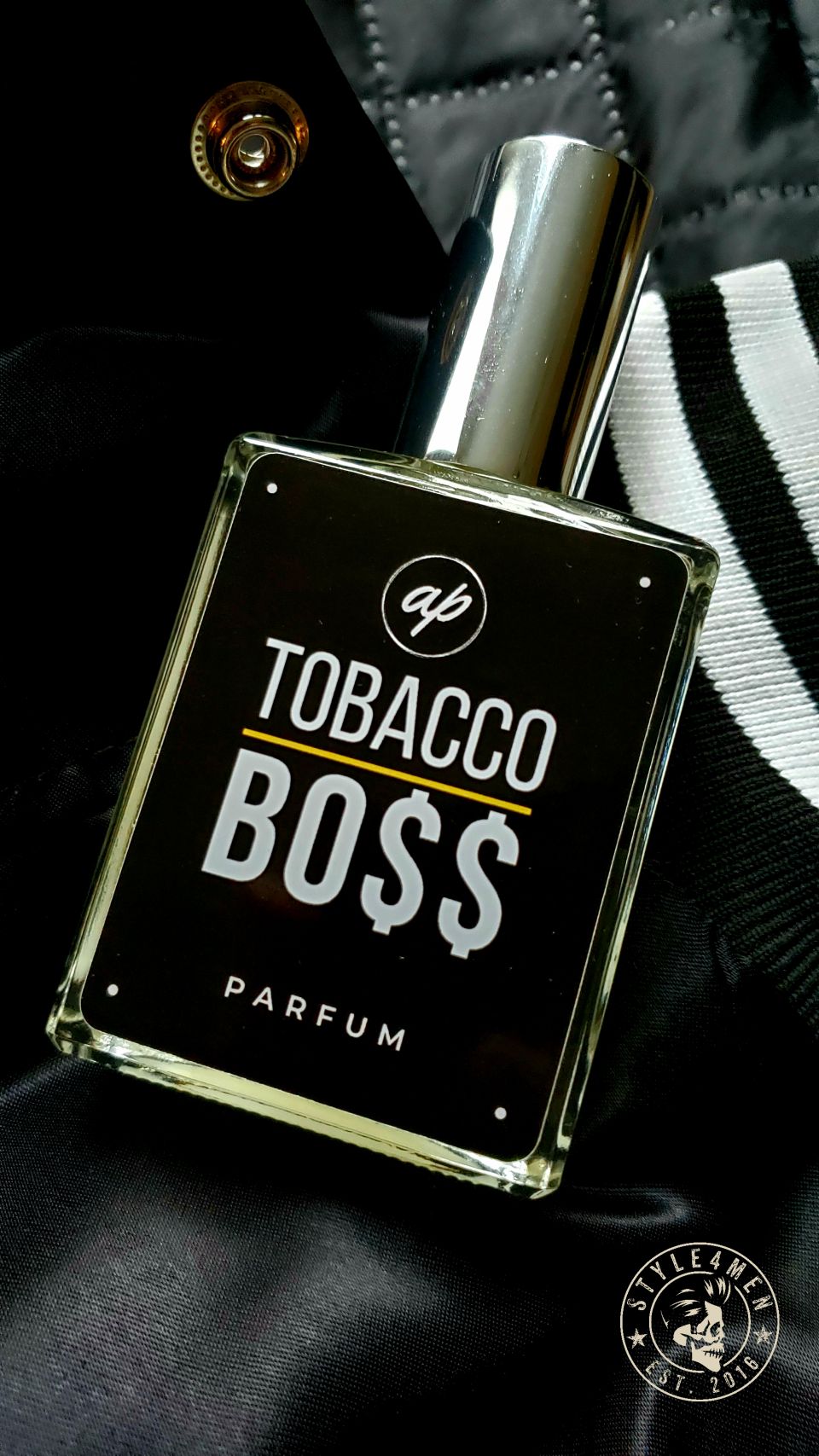 Authenticity Perfumes (AP) is one of my favorites house as each fragrance is like an injection of raw positivity.  The brand just launched their latest baby, TOBACCO BOSS.  Being a tobacco enthusiast, I was simply giddy that AP would explore this palette.  My anticipation was further augmented as this is somewhat different from the rest of the collection.
My first assumption was that AP would create a tobacco that would be pure, rich and something of their own.  Well…  TOBACCO BOSS is a sexy, fun, delicious and deep fragrance that makes me want to slip on my black suit and jump in the jet.
The breakdown is as follow:
TOP: Bergamot, Orange
HEART: Tobacco, Bay Leaf, Eucalyptus, Patchouli
BASE: Vanilla, Honey, Leather, Tonka Bean, Sandalwood
At first the sweet orange makes itself known, quickly followed by the tobacco, eucalyptus and then things get wrapped in a creamy honey-vanilla and sweet tonka bean.  In this part the honey is more present.
In the dry down, the orange makes way to the tobacco, honey, leather and tonka bean/sandalwood.
What I am liking is that this is not just a classic tobacco fragrance for the hardcore.  It is lighter and much more accessible.   We could argue that this a gourmand fragrance as the tobacco, vanilla and honey marriage creates a neighboring aroma to chocolate.
With this being a parfum the pleasure is pure, intense, satisfying and long lasting.
Mrs. Style4men is not an easy customer to please when it comes to fragrances as a result of asthma, but this was an instant: Oooooooo!
AP does it again with another very well crafted composition that is classic in its heart but wrapped in new and delicious ways.