Yacht Man – Chocolate
Fragrances have always been something of interest and over the course of the last year I have certainly been able to explore more fragrances than ever before.  These encounters have been documented through Style4men both here on the site as well as on our Instagram companion page.   Most of the fragrances I have been trying have been from niche perfumers, but every now and then there seem to be something from the bigger commercial houses that I am tempted to explore.

At some point I realized that I could search for fragrances through some of the on-line perfume retailers not only by perfume name, but also by scent or element.  For example, searching for "tobacco" or "bergamot" was not only showing results for perfumes with this word as part of their name but also for that element in their notes.  Well!!! – that opened up a very interesting door.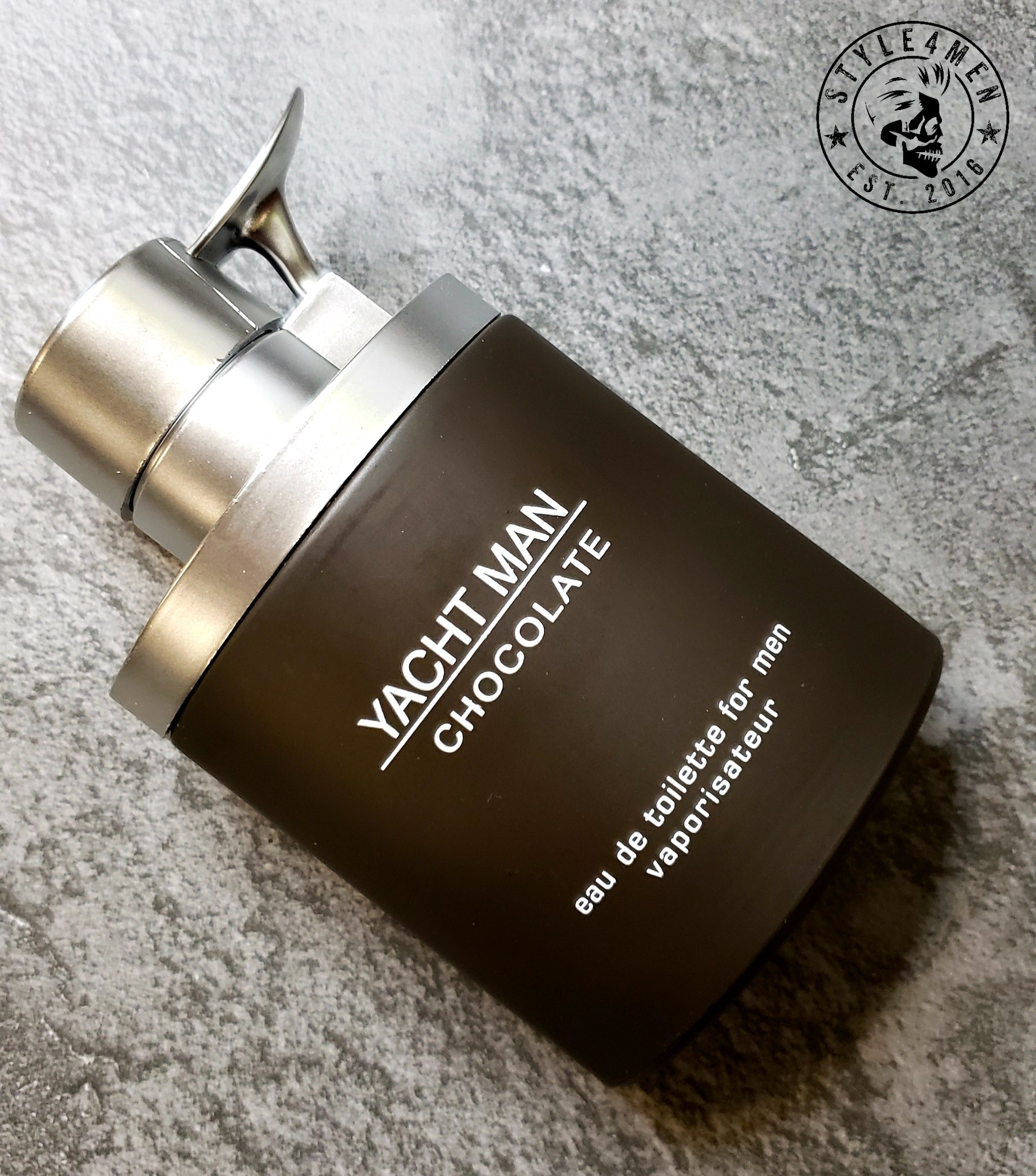 As of late I have been taking this approach and have been exploring the FragranceX.com catalog.  Being a huge chocolate enthusiast it was only a question of time before I punched that in as a search field and wouldn't you know it, there a good number of fragrances that came up. I explored a few options, read a few reviews and considered the price point.  I eventually took a chance on "Chocolate" by Yacht Man.
This was around the Christmas time frame and FragranceX was having great sales. The 100 ml bottle came up to $20 with shipping.  I simply figured that if this turned out well, I would have a 100 ml bottle for next to nothing.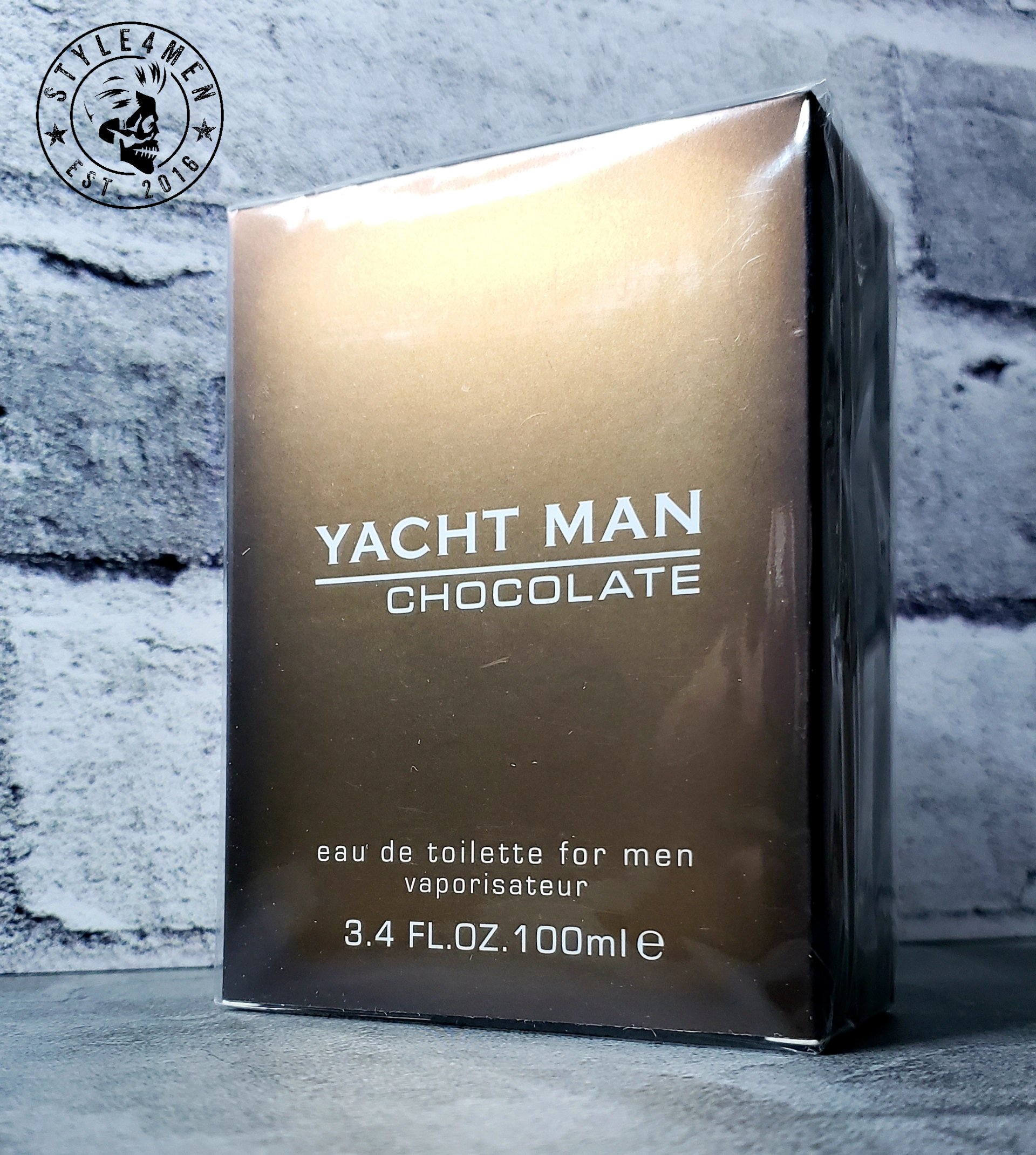 The box was delivered in about a week's time.  Perfectly acceptable!  So here we are!  The box is classically done.  The bottle on the other hand is rather basic. I should clarify, the bottle cap is rather basic.  The plastic has a number of rough edges and the finishing is rather rudimentary.  But for $15 I am not expecting the Tajmahal.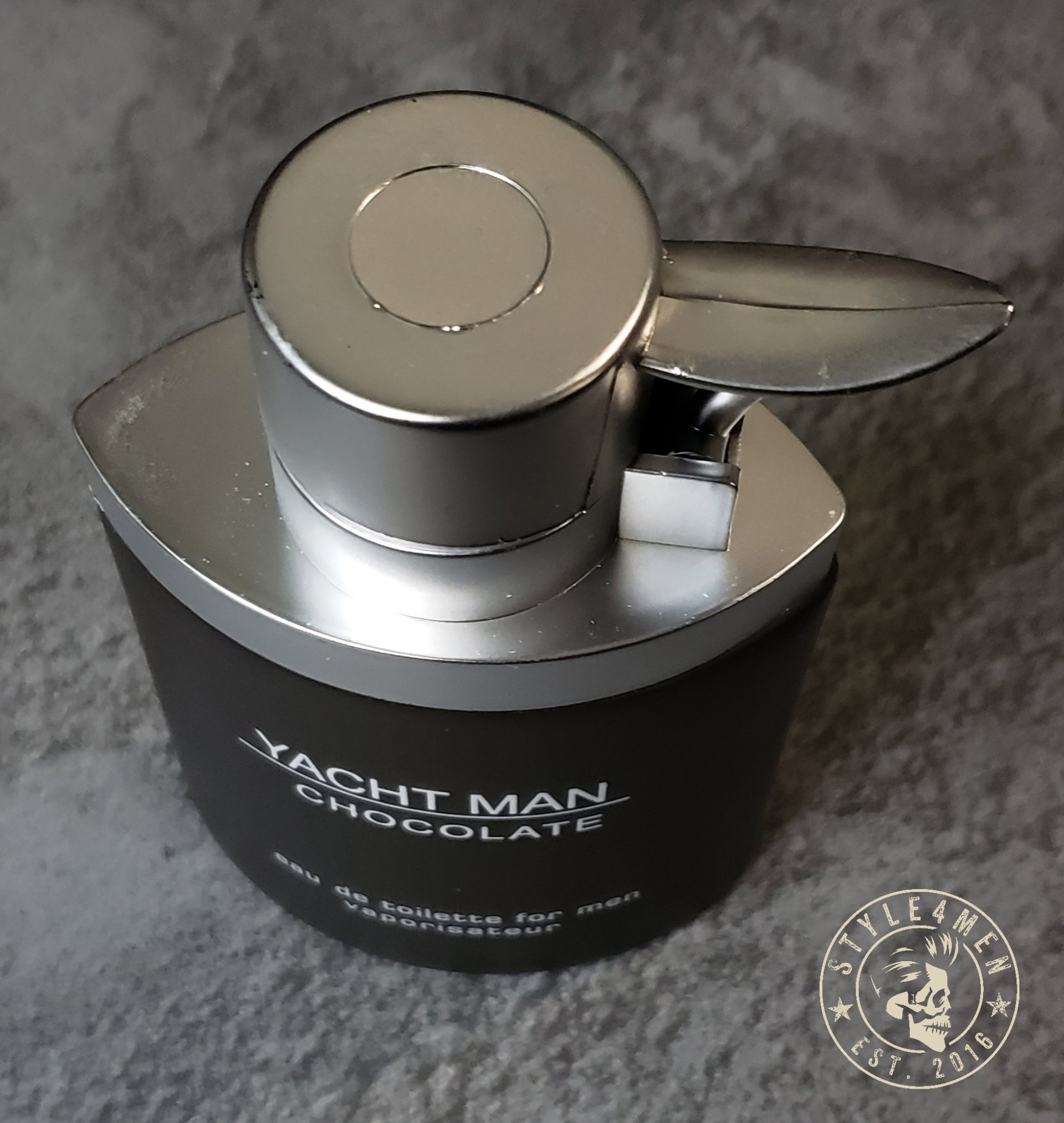 Onto the actual fragrance
The fragrance does contain some elements of chocolate and possibly almond as well, but in a very faint manner.  Being an alcohol based fragrance, you will obviously get that in the first blast until it evaporates.  In my opinion the chocolate participation is rather weak. As mentioned I love chocolate and was hoping to find more of that coco bean sweetness.  It's there, but very mild.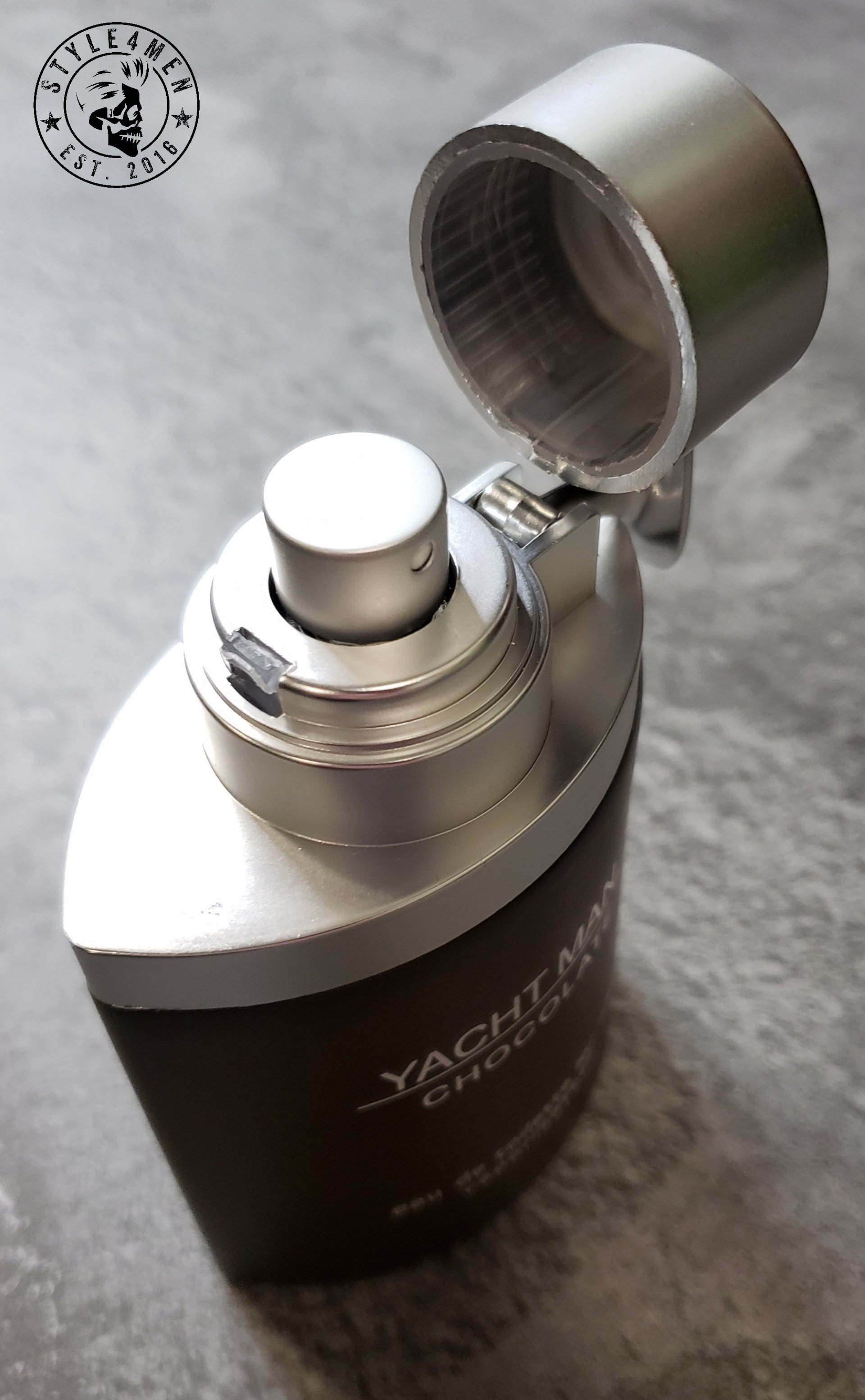 Then I presented my arm to the lady of the house and got a sincere – that's nice.  OK, so things are not all bad.
Here are the participants:
Cacao
Cinnamon
Dark Chocolate
Nutmeg
Musk
Iris
Rose
Patchouli
Cloves
Vetiver
I can identify the cacao, dark chocolate, rose and way in the background, some clove.  All of which is rather faint.  Considering the $15 price point I am not disappointed.  If anything it is motivating me to continue exploring chocolate fragrance as this one is leaving me unsatisfied.
I think I will reach out to the folks at DEMETER Fragrances with whom I have worked before as they have 5 fragrances in the chocolate space at completely affordable prices.