6IXMAN's All Natural Training Day Deodorant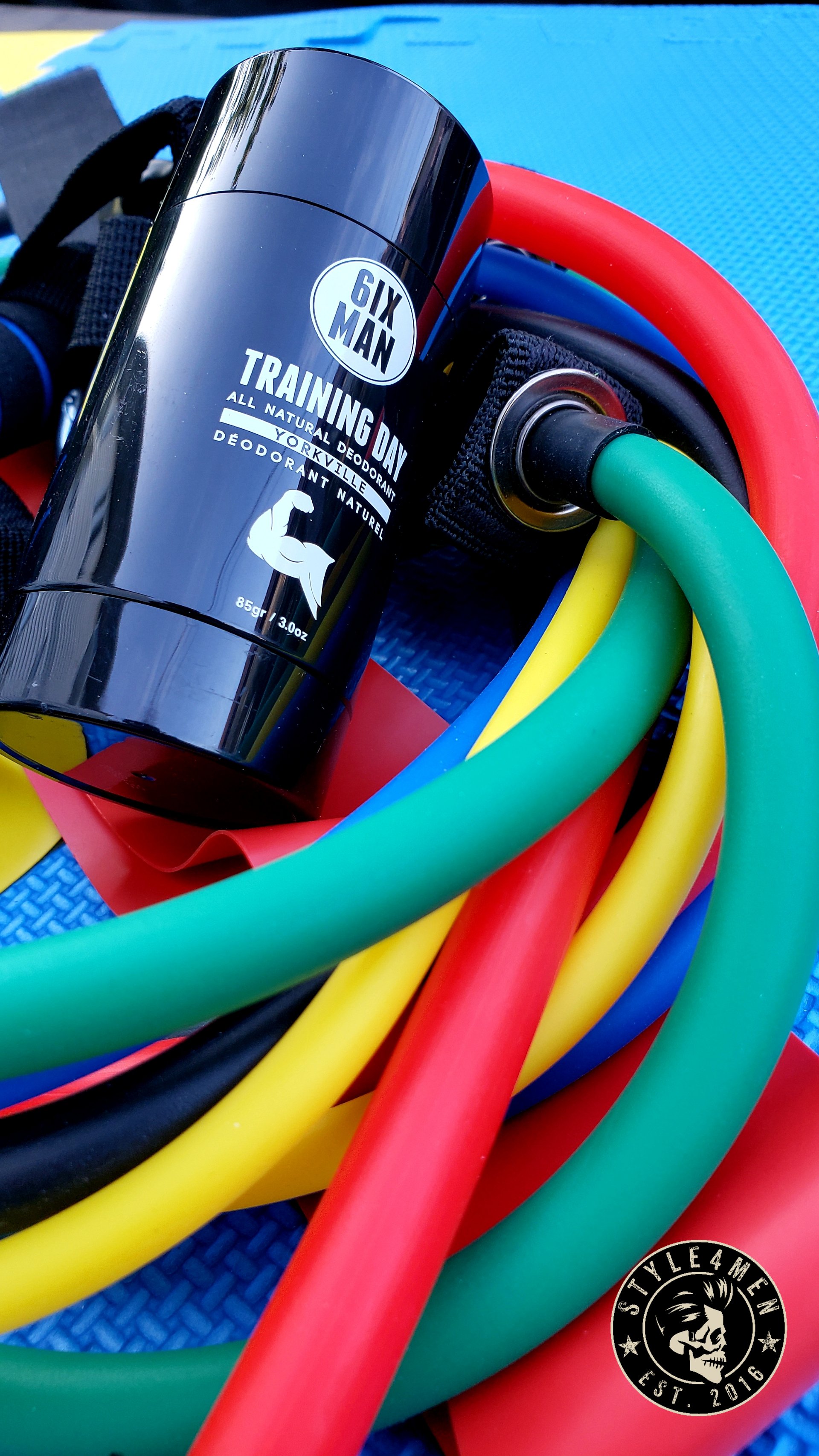 A couple of weeks back we unboxed the natural deodorant "Training Day" by the Toronto brand; 6ixman.  What's the scoop after using it for week?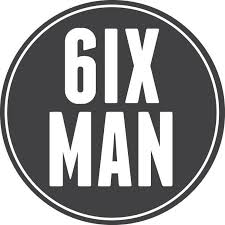 Up front, you should know that I am partial to 6IXMAN products because they have performed well for me every time.  I also like the 6IXMAN play on words.  416 and 647 are the Toronto telephone area codes and the city is known as the six.  For Canadian, Toronto is our Metropolis.  An industrious, culturally active and beautiful city. If it wasn't clear, I love that place and got to call it home for a few years.  But back to it, 6IXMAN is an homage to the men of Toronto.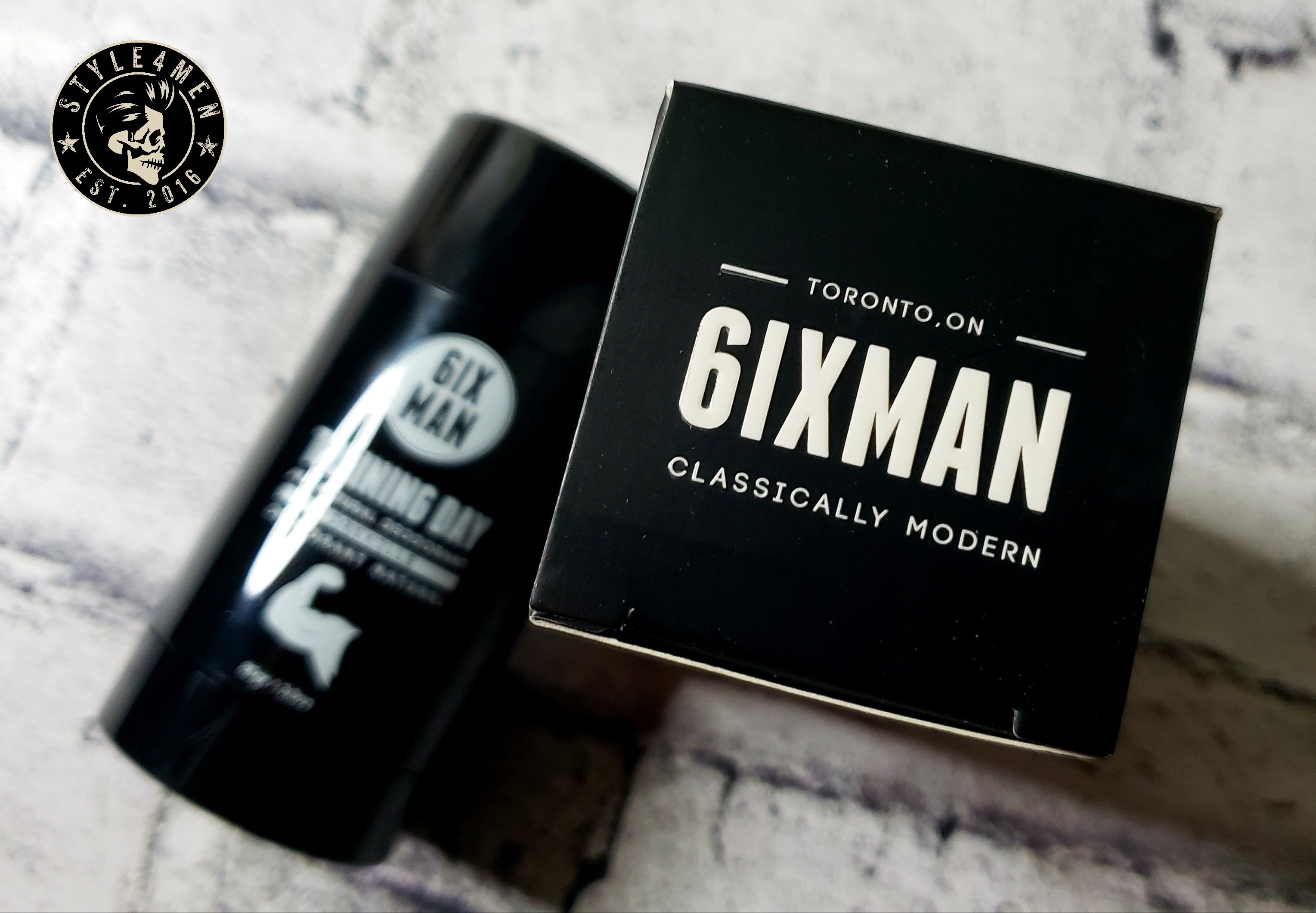 All throughout the summer months I have been exploring natural deodorants and am thrilled to be finishing this series with "Training Day".
As is the case with the whole range, 6IXMAN is tastefully packaged and presented.  Here the deodorant comes in black box and the tube is a shiny black plastic.  Classic, discreet and masculine.
When testing products like this, I like to use it over the course of several days so that I get to have a reference point of how it behaves in the majority of my daily life settings.  Chilling, running errands, yard work, etc…  The short answer is that I liked it as it kept me fresh and stink free.
This is a deodorant that smells great.  It's a nice fresh scent. Along the lines of green tea, orange or tangerine and something like honey dye melon while having more dept to it.  No matter what it is very tastefully done. It is also perfectly gauge to be fresh but to not interfere with the rest of you.  This thing is here to help in the background – exactly the way a deodorant should.  I could discretely identify this fragrance for about 2 hours.  After which it has mostly faded, but that doesn't mean that it has stopped working.  The obvious test is to ask yourself or the people around you, do you smell "BO"? The answer was: no!
Catch the Instagram unboxing:
I have to admit that I was a little skeptical with the product being a white clay'ish substance.  This inevitably brought up the concerns of staining or leaving white streaks on my shirts.  Since there are no aluminum salts there is nothing here that stains.  This stick is a full on natural player.  The deodorant goes on clear leaving no visible residue on my under-arm area or on my shirt.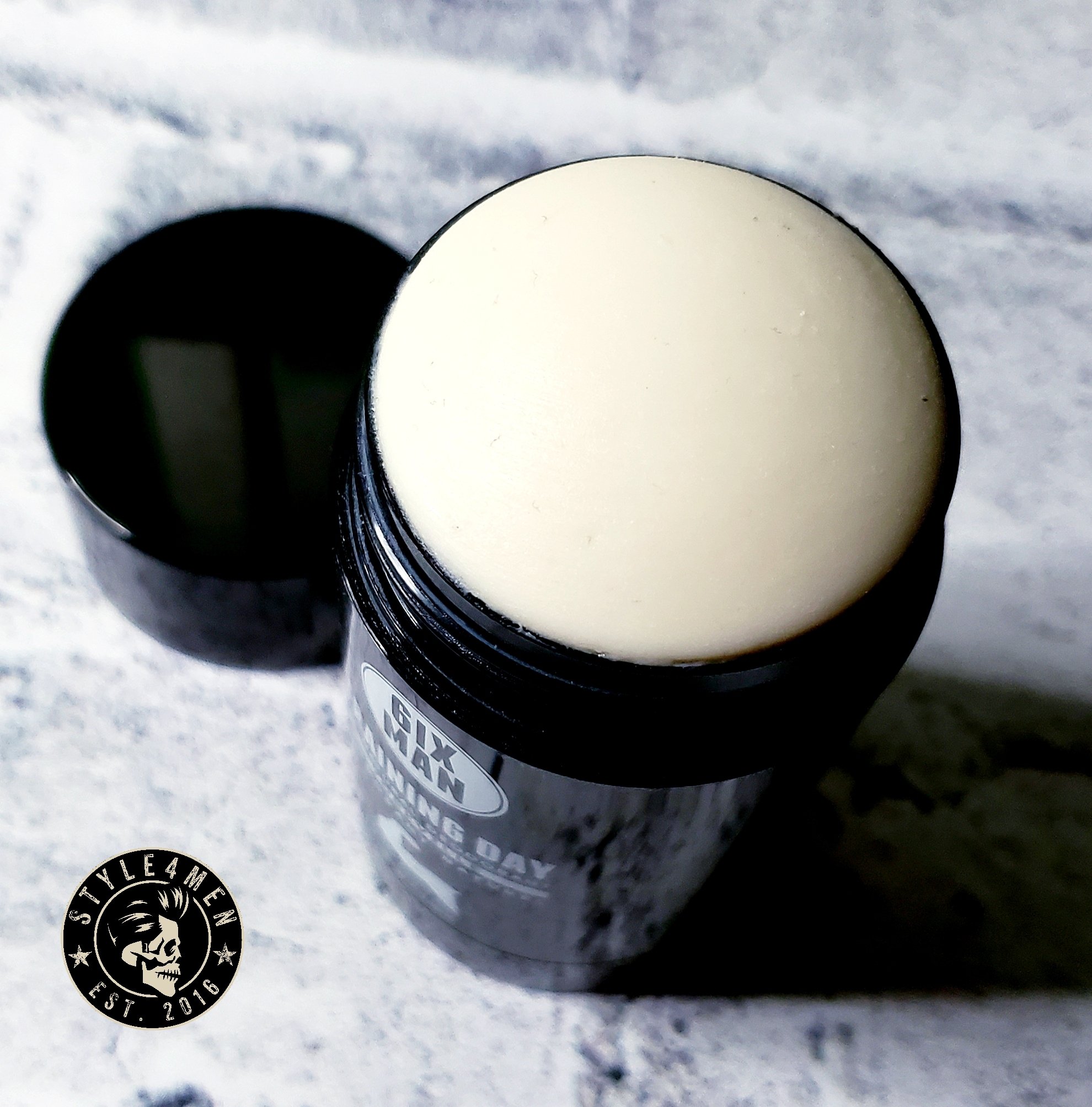 It is important to point out that this is a "deodorant", not an antiperspirant.  That means that on hot days or during serious work-outs you will sweat, but you won't stink!  Sweat is a natural event.  Coconut oil fights fungi and tapioca root powder (manihot esculenta) absorb moisture.    Two key ingredients in the Training Day deodorant.
This is an observation for the folks who are switching from an antiperspirant to a natural deodorant. There is going to be a detox phase.  WTF?!?  Yes!  Your body is going to be very excited to breathe again its going to expulse all the crap that have been blocking your piping.  Read that as excessive sweating and possibly stinking for up to a week (worst case scenario) after which point, things will normalize.  You might even find that you sweat less and generally smell better – there it is!  This is your body saying thank you!
To sum things up
Closing this natural deodorant series with 6IXMAN's "Training Day" was literally saving the best for last.  Clean, modern and manly presentation, impressive and efficient ingredient list, awesome fragrance and solid performance.
This scent is so good that a stronger version would make an incredibly pleasant fragrance. Hint! Hint!