A delicious natural sweet orange deodorant from Rocky Mountain Barber Co.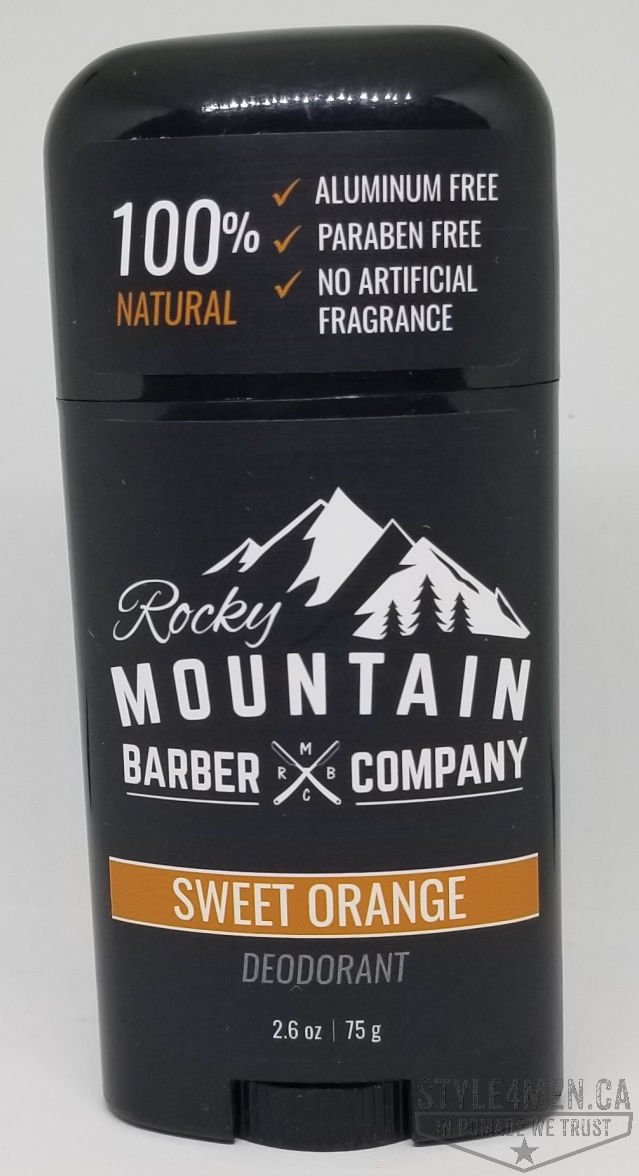 Like most people, I am becoming more and more concerned about making healthy choice in the grooming product I apply on my body.  We only get one of those and taking good care of it seems like a good insurance policy.  One of the grooming products that is notoriously controversial is the almighty antiperspirant.
We can agree that "deodorant" and "antiperspirant" are in the same product category but their chemical composition is quite different.  The main difference is that antiperspirant contains "aluminum" that blocks the sweat docks.  What we refer to as "aluminum" is Aluminum chlorohydrate to be exact.  The controversy emanates from the correlation between aluminum and Alzheimer disease. As stated in many of these posts, I am not a Chemist, Biologist or Pharmacist.  I know nothing more than you nor do I have access to any secret data to be an authority on the subject.  That being said, there is enough bad rap about about aluminum chlorohydrate in antiperspirant  to at the very least want to make an effort to avoid it.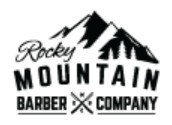 In response to this growing concern and interest among consumers in general, more and more "natural" options are becoming available on the market.   For the last couples of months I have been wanting to explore "natural" options in the antiperspirant/deodorant space.
Before going any further, I have to mention that for the bulk of my adult life I have had to go the "antiperspirant" route.  Deodorants smell nice and all but do nothing to keep me dry.  I am a hot one and not always in a good way.  My recent readings on the topic of natural deodorant revealed that there are a number of natural oils that fight off the bacteria's that cause odors thus creating an efficient natural deodorant is totally plausible.  This made me think that there was definitely something to explore here.  I would much rather apply some sweet smelling natural oils under my arms than a full on chemical party.
I was considering the numerous options currently available and wasn't managing to make a selection.  Then the folks of The Rocky Mountain Barber Co. pumped out an email announcing their latest brain child, a natural deodorant.  Having been very impressed by the products (pomade, shaving oil, shaving cream, body wash, face wash) coming out of this Canadian company, I "clicked" purchase.So here we are at testing time.  This will now be the 3rd day in a row sporting this product.  First off, the sweet orange scent is perfect and if you like orange, you will not be disappointed.  The bar itself is very typical of most deodorants out there.  Same size and dispensing mechanism with a screw wheel at the bottom of the stick.  As you can see in the picture the bar was wrapped in cellophane with a notice that the product will soften at 30'C.  With the wild heat wave in eastern Canada this summer, that is an important notice.  It is also important because this product is somewhat of a hard butter.  I say this because natural oils are what make up this product.
Application is typical.  Then the scent will embrace you in a smooth and subtle way.  Since this is a deodorant, odor hiding is what it's supposed to do.  Sweat prevention is not necessarily on the agenda.  As mentioned above, my needs call for sweat prevention.  On day one, this need was met.  I wasn't overly active and the weather was reasonable (25'C).  On the second day I was more active and the weather was closer to 30'C and the sweating was controlled.  Today, the temperature went well over 32'C and I had two 10-15 minutes walks in a business casual outfit. That was the break point and I sweated profusely.  That being said, the product did surprisingly well at hiding my stench.  In that sense I am torn since in a perfect world, I would need help in both departments, stench camouflage and drench prevention.  The Rocky Mountain Barber Co. stick performed very well as a deodorant, but in our current summer heat and my own internal furnace, I can only turn to this option on cooler days.
In closing, I am thrilled to finally have found a "natural" deodorant option which will alleviate my daily dependency on antiperspirant.
Use the "STYLE4MEN" discount code when shopping directly with Rocky Mountain Barber Co.
Please use these links to shop for this, or other Rocky Mountain Barber Co products: