BALLGUARD Liquid Powder by BALLSY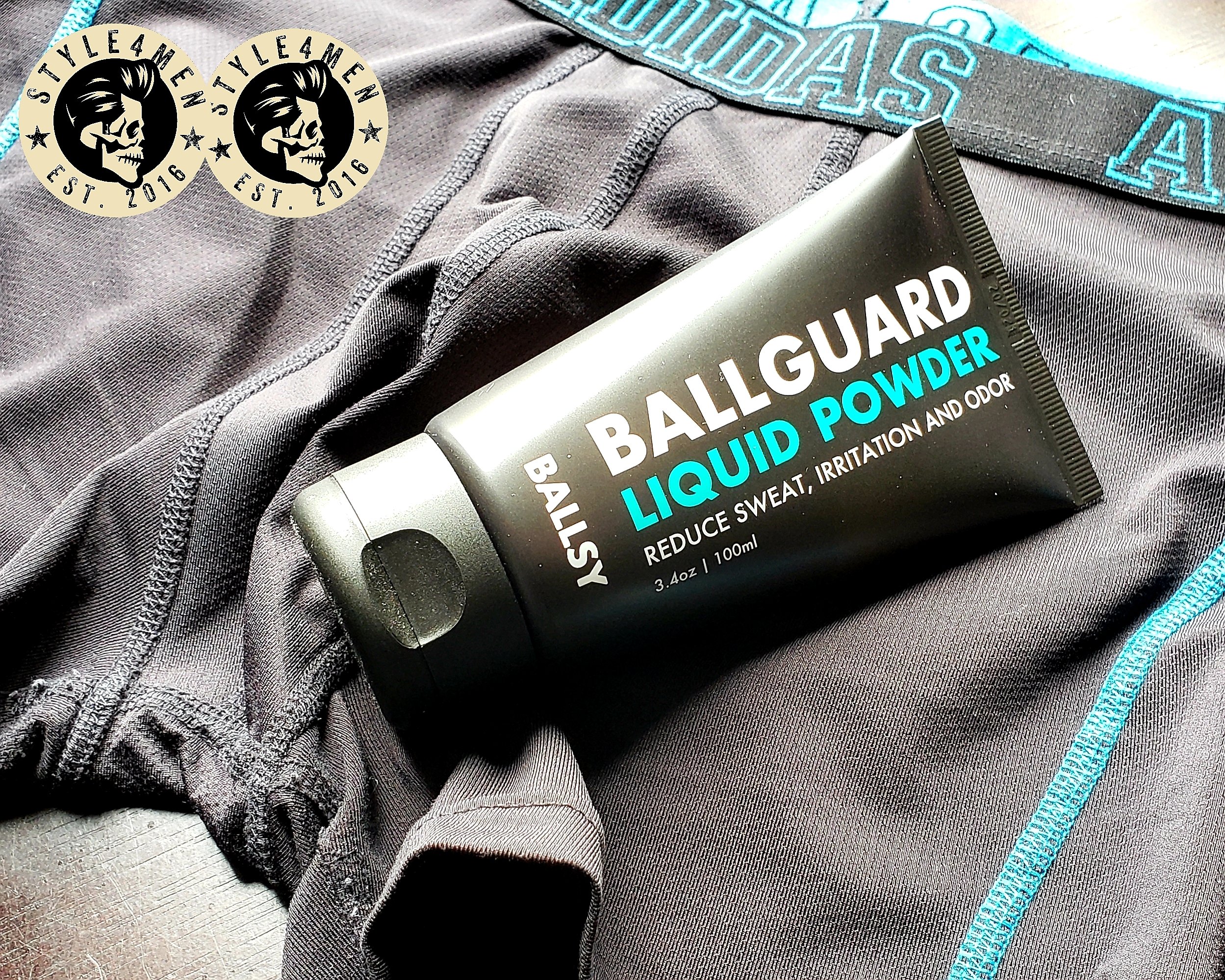 With the growing interest in men's care products, brands have started to focus on a seriously neglected area: our balls!  BALLSY has been busy remedying to this by launching a number of products. In case you haven't read my other posts covering this brand, check it out here.  The latest of their products and perhaps the most relevant, is their BALLGUARD Liquid Powder.  For the under arm area there are deodorants and antiperspirants, but for the rest of you there was really only body powders.

For the longest time, body powder was a staple, but at some point it came to light that talcum which was the core ingredient in body powder could have come in contact with asbestos which is a known cancer causing substance.  Although the extraction and purification process surrounding talcum is now considered safe and asbestos free, the stigma that was created remains.
But why would you be using body powder to begin with?! There are 4 reason:
As a sweat reduction/absorption solution
Odour control
Stop chaffing (that's when your skin rubs together leading to irritation)
Finally, many powder powder offer a fragrance.  Just like deodorant does.
With the Barbershop revival of the last decade (and a bit more) body powder has lived a bit of resurgence.  This  has been taken further as a result of new players in the men's body care market, re-examining and re-inventing men's body care products.  Body powder in particular as seen some serious improvements by using corn starch as their core ingredient and thus moving away from talc/talcum all together.  Some of these new products I have tried have rendered excellent results.  That said, they remain powders with a slightly messy and dusty application .
What if you could use a product that offered the same benefits (moisture absorption, anti-chaffing and odor control) as body powder but that was easier to work with?  This is where BALLSY comes in with BALLGUARD LIQUID POWDER.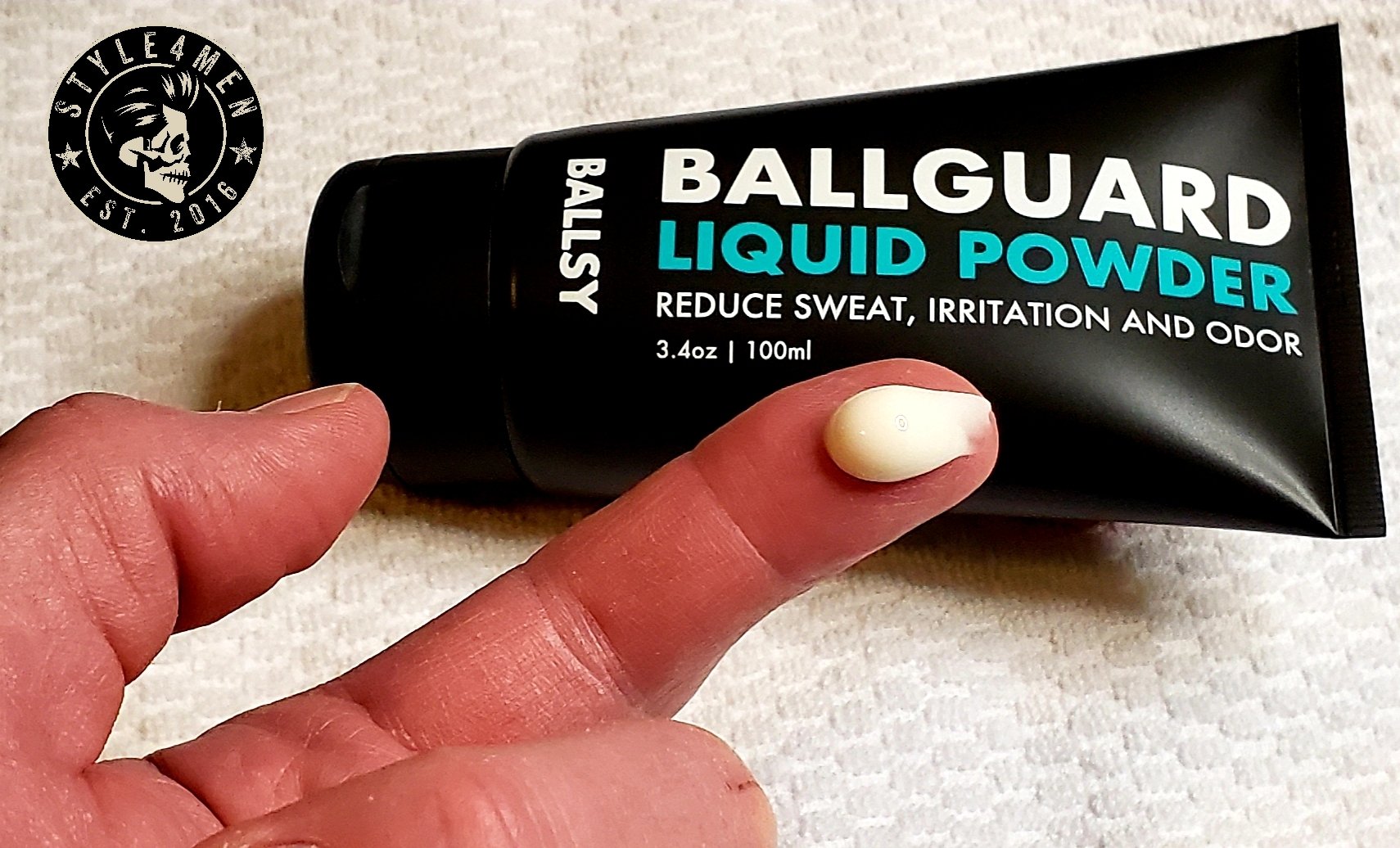 The folks at BALLSY were kind enough to send me a tube to try and share my findings with you.
On top of being a cream as opposed to a powder, there are a few other perks with BALLGUARD:  Talc, Aluminum and Paraben Free! Lastly, it is also unscented.
This morning was testing time.  After drying myself off from the shower is when I would normally apply some body powder.  Doing this in the bathroom makes it easy to clean up if said powder would make a mess.  You also want to be doing this before getting dressed as to not get it all over your clothing.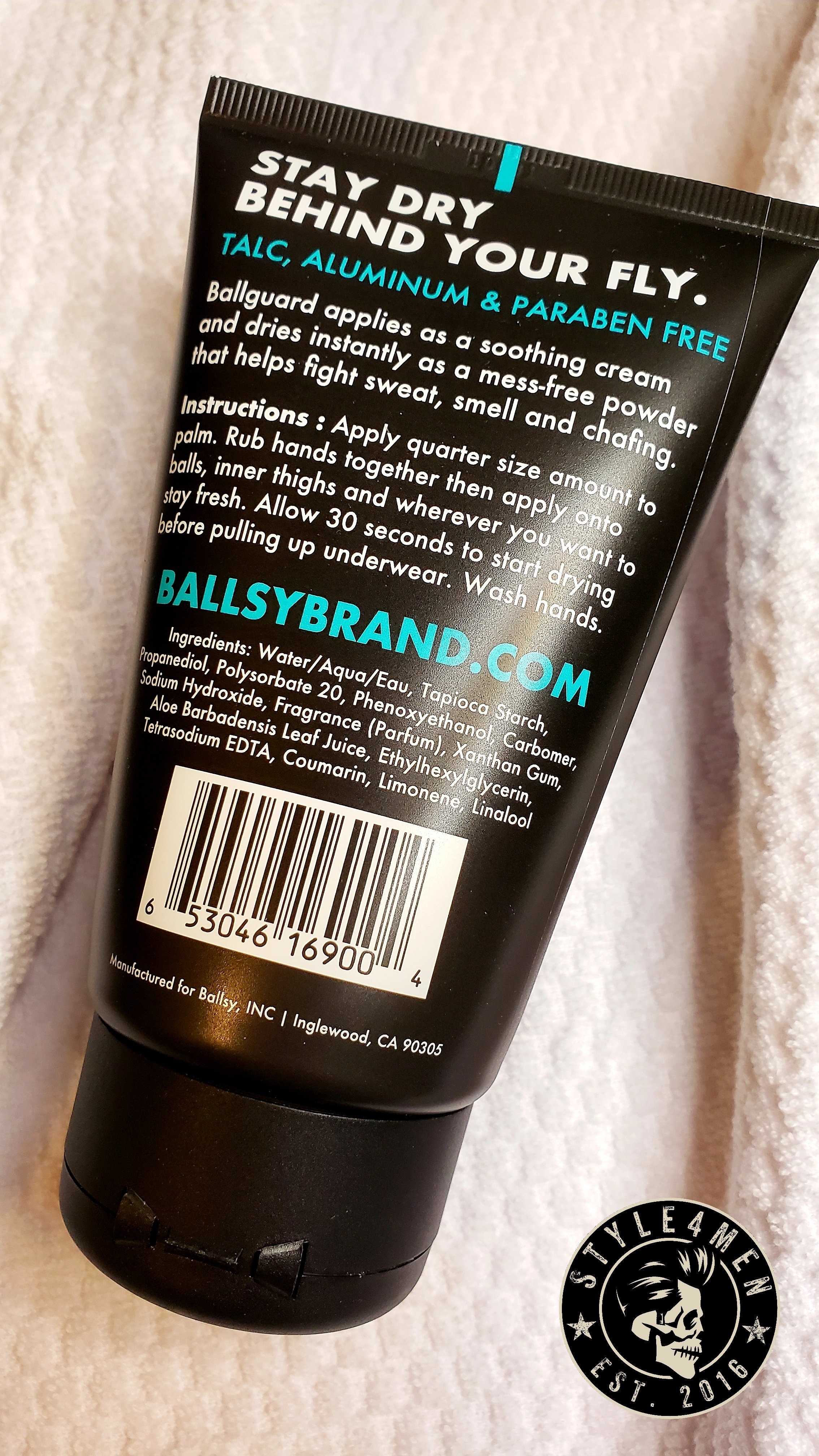 The BALLGUARD solution is a thick and creamy substance.  BALLSY recommends using a quarter size amount.  Since this was my first time and I didn't know what to expect I actually went with 2 pea size portions to cover my inner thighs and nutt area. It covered well and dried nearly instantly.  I gave myself a moment before getting dressed in case any odd sensation would kick in.  Some brands offer a cooling sensation.  Nothing!  Nice and neutral exactly like body powder. BALLGUARD is aimed at taking care of 3 things and I used it for all of it purposes: to control sweat, chaffing and odour.
What did I think?  Well, this turned out to be an incredibly comfortable day.  In fact I was so comfy that I more or less forgot all about it.  My boys felt like they were in a comfy velvet pouch!  Usually my morning powder application gets me to the mid day point before I start feeling heat and moisture.  It's now about 11 hours after application and I am still perfectly comfortable.
In short, BALLGUARD is an impressive body powder alternative and since it lasts longer and goes further by resolving the dusty mess, it is a very interesting solution indeed.