Beard Oil by Bearded Chap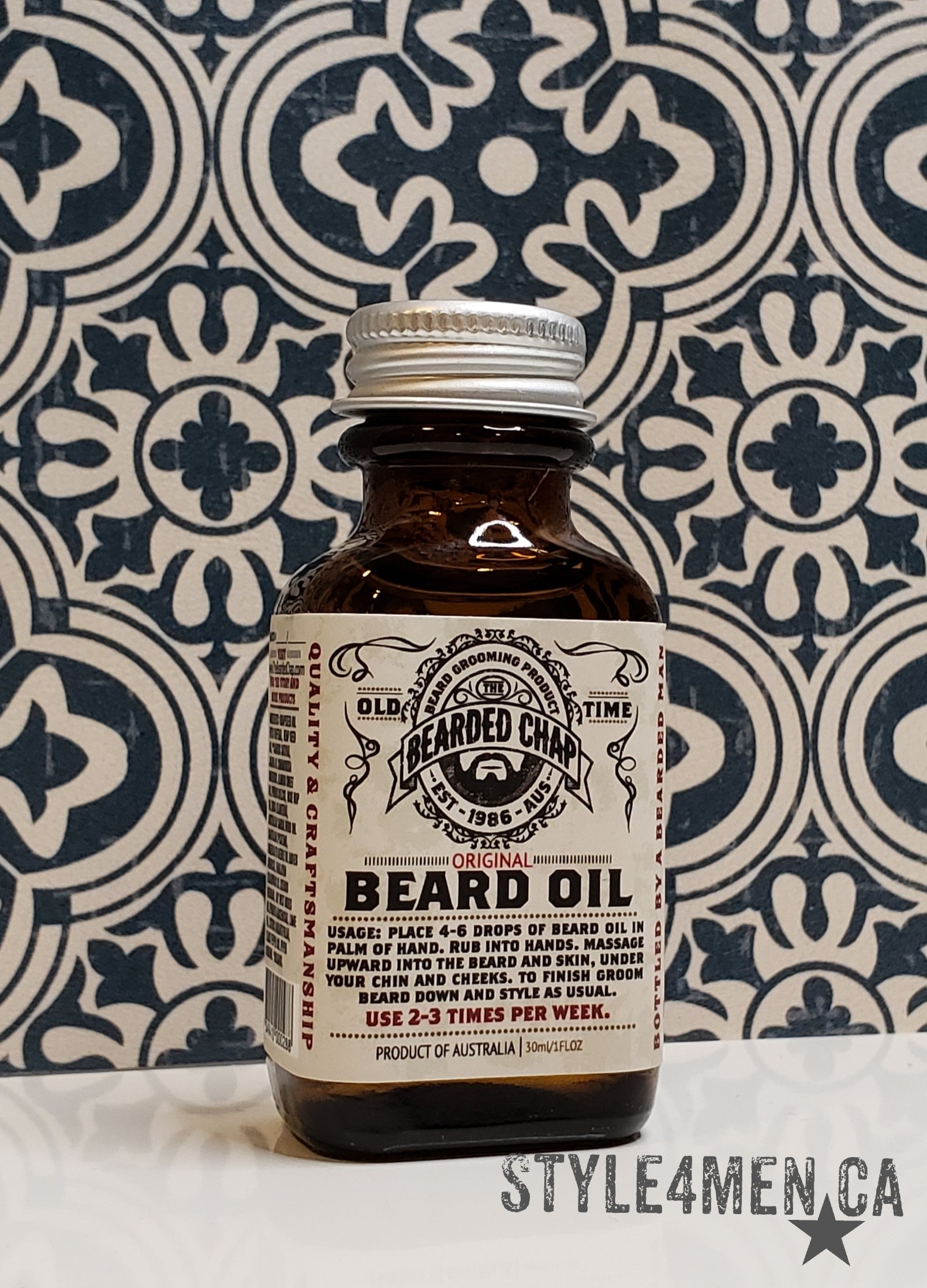 The beard products by the Bearded Chap initially made it on our radar with their super retro-chic labels.  Specifically the beard oil.  As part of the Barbershop revival, many brands and products have capitalized on branding their products in that vintage presentation that would be worthy of a classic barbershop.  Too my great delight, I might add.  I personally love that early to mid-20th century way of packaging and labelling products.  That said, not all brands manage to hit a home-run like the Bearded Chap.  The colour selections, the font types and the actual containers all work together to deliver that perfect retro vibe.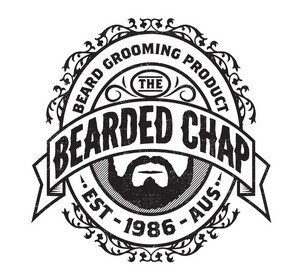 What do we find inside the bottle?  Beard oils are not a complicated thing to produce.  Combine one or more natural oils and add a touch of essential oils for the desired aroma and you're done.  But again, not every basic recipe turns out.  Here, it is clear that nothing was left to chance and a subtle arrangement of the best performing oils has been selected.
Australian sandalwood oil
Siberian Fir Needle oil
Himalayan Cedarwood oil
Bay west indies oil
Lime oil
Black Pepper oil
Based on a simple google query, you will be able to get a good sense of what each of these oils can do for your beard hair and skin.   In my humble opinion, the 4 first oils used in this recipe are the best's ones out there.  Click the links to see for yourself.  Although we can argue that all natural oil offer some element of skin/hair benefit, I suspect that the rest of the oils are there more for their aromatic contribution.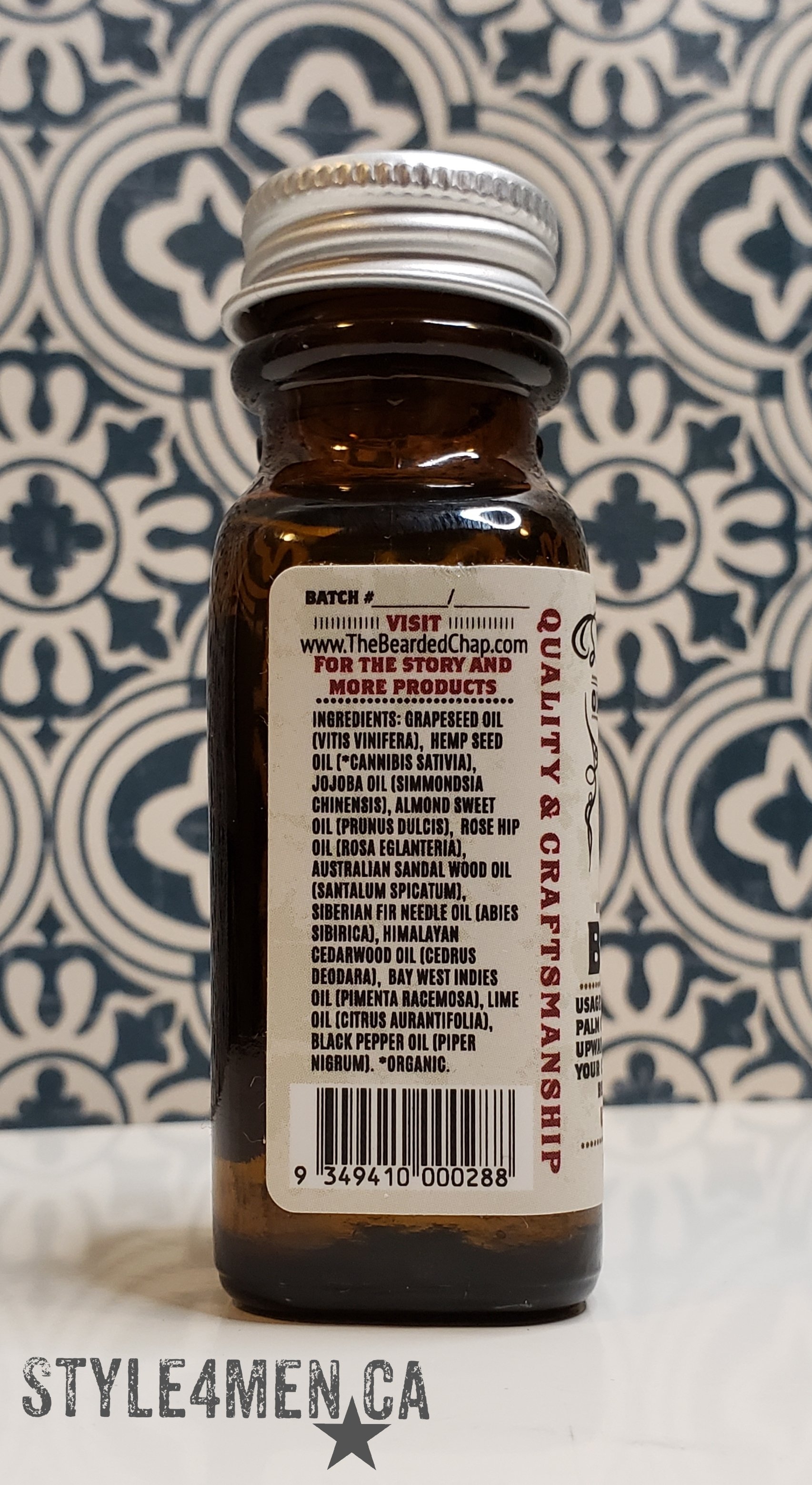 To my nose the initial aroma is very much like tea tree.  Based on the ingredient list I have to conclude that it is in fact the fir needle oil.  It is only once applied that that the other subtleties of the aroma become apparent.  The cedarwood, sandalwood, lime and pepper come together to create light and pleasant nuances.
Depending on what your level of comfort is with fragrances, the aroma of the beard oil might be enough for you.  It is strong enough to be enjoyed on its own, but it is mild enough that folks outside of your personal space will not know about it. The life of the aroma is somewhere between 2 and 3 hours.  I am a little bit more daring with scents and also applied cologne.  In this case I was trying out Helios by Zippo.  Yeah, the folks who make that timeless steel lighter.  The aromas cohabited well and even complimented each other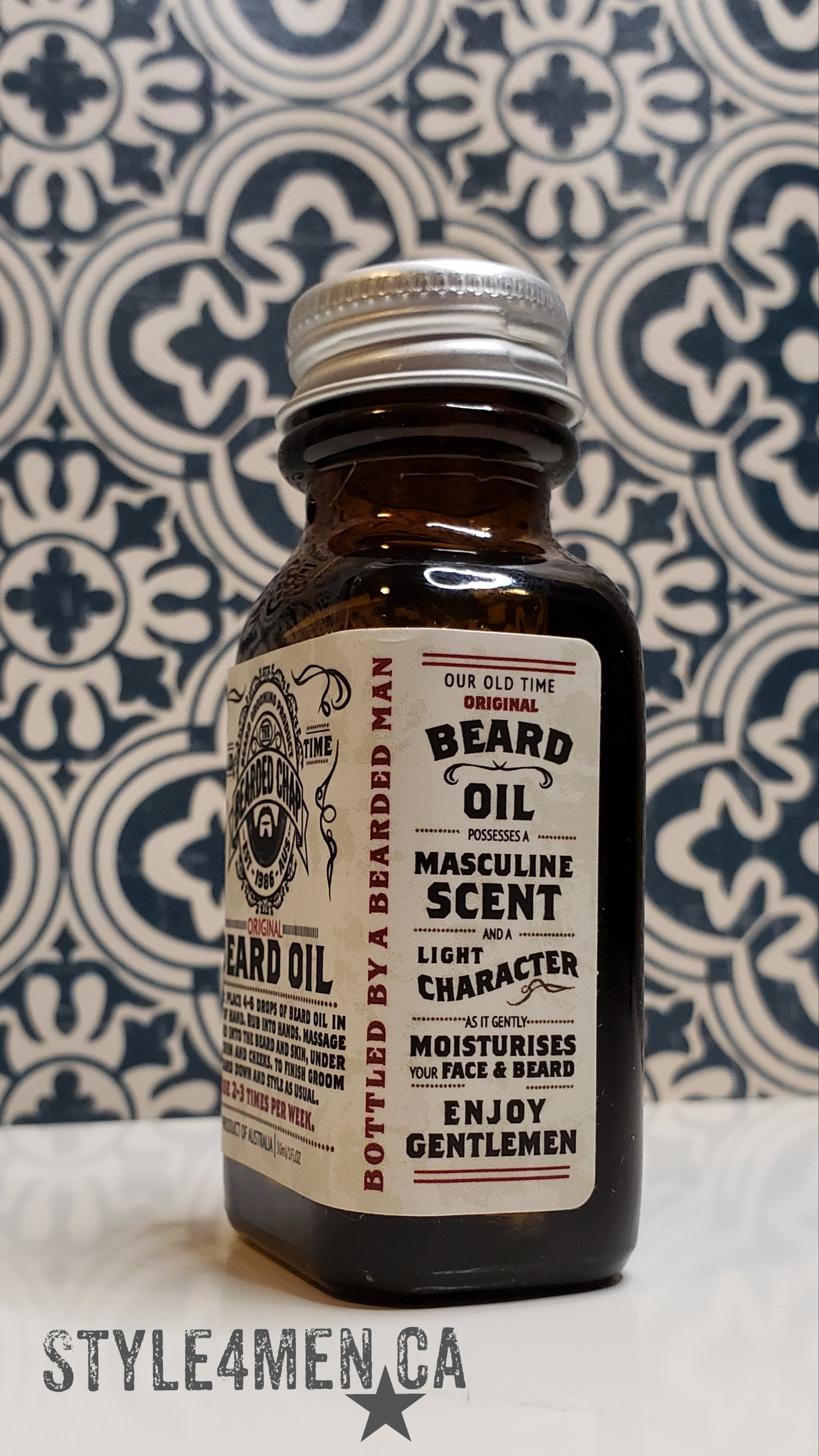 Last but not least, did this oil do anything for my beard and skin?  The short answer is "yes" As mentioned above the oils that have been invited to this party are some of the best.  As part of "Movember", I have grown a beard.  It grew so fast that I actually trimmed it down 3 times already.  As part of having a beard you also get to enjoy some of that notorious itchiness or dryness. This is where a quality oil comes in as it softens the beard hair and moisturizes your skin underneath.  Any oil can accomplish these objectives, but only a few will do it comfortably and without leaving a slimy mess.  This oil is absorbed quickly leaving nothing but a comfortable beard.  As I have mentioned in my post "Beard oils are for every guy", having a beard oil is a must for any man's arsenal as it is a great reviver solution for dry skin.  Typically, I shave on a daily basis but when I skip a day or 4, I enjoy and benefit from a few drops of beard oil to restore some balance to my dry mug.
The instructions on the bottle suggest to apply some oil to your beard 2 – 3 times a week.  For my beard this wasn't enough and I found that my mug felt better by applying some oil on a daily basis. This is a personal aspect that will have everything to do with preferences.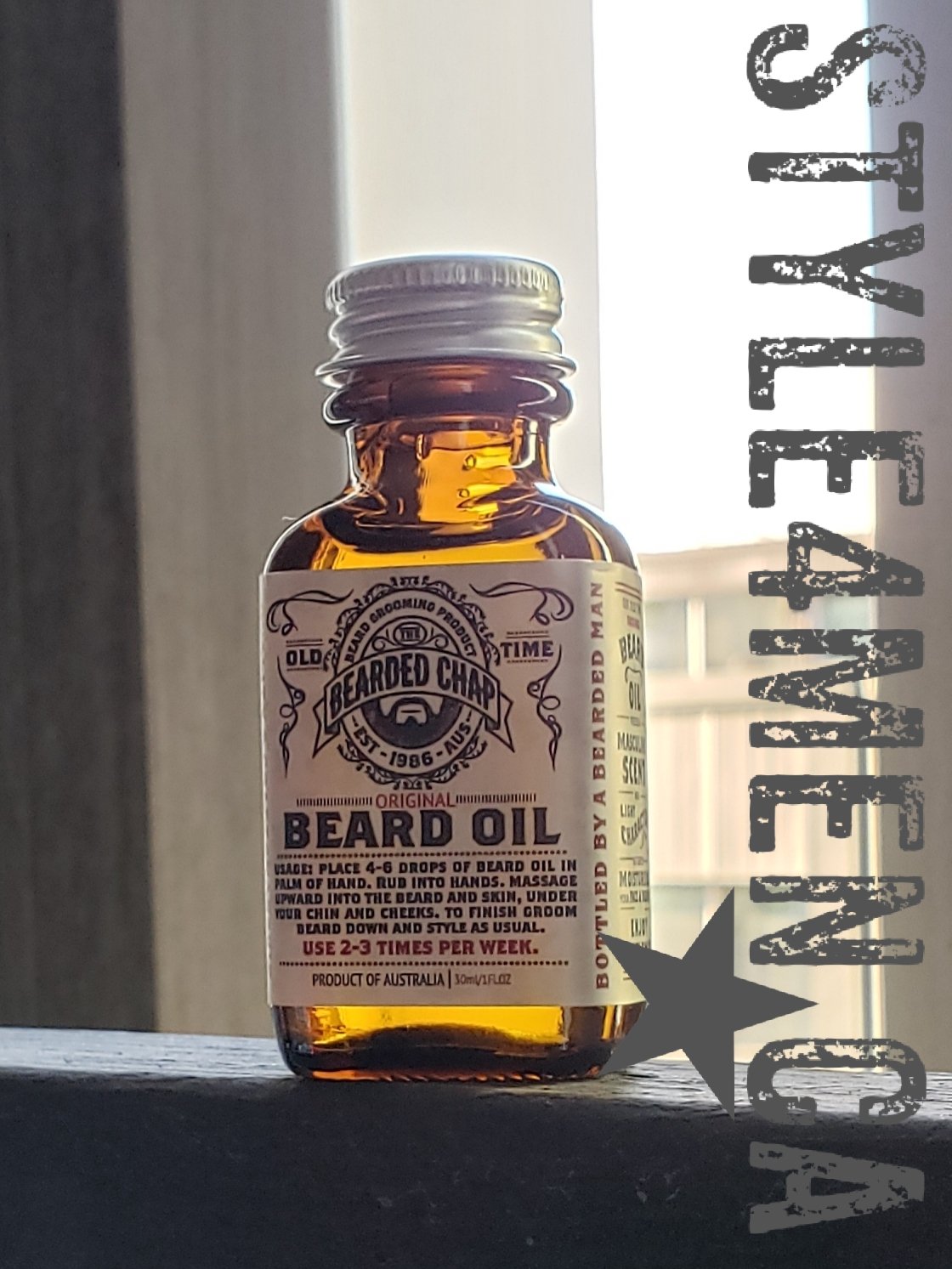 I should touch on the topic of allergies and skin reactions or redness.  I have been extremely lucky to be quite resilient to allergies and reactions.  That said some products have triggered redness and tenderness.  I haven't actually been able to narrow down which ingredients are the triggers, but since it is rare enough it's not a full time quest.  This brings me to point about this oil, I had no redness or tenderness or reactions.  Yes, I am naturally lucky in this area, but perhaps more relevant is the actual quality ingredient selection. I am no subject matter expert on the subject, but I believe that the less chemicals are invited to the party the better the odds are to avoid skin related issues.
As you can see in the picture bellow Bearded chap also offers a beard balm.  The ingredient list is fairly similar to the oil with the starting ingredient being bees wax in order to make this a solid product.  The balm and oil offer the same benefits. It simply comes down to working preference.  Working with a balm is probably an easier thing or perhaps less intimidating. I find it quicker to work with the oil.
In closing, this beard oil is a winner for its retro-chic presentation, but more to the point for its rock star ingredient list.
Shout out to Classic Barber Products for their ongoing support and for making this feature possible.