BEDHEAD Flexi Head Hairspray – Cool but expensive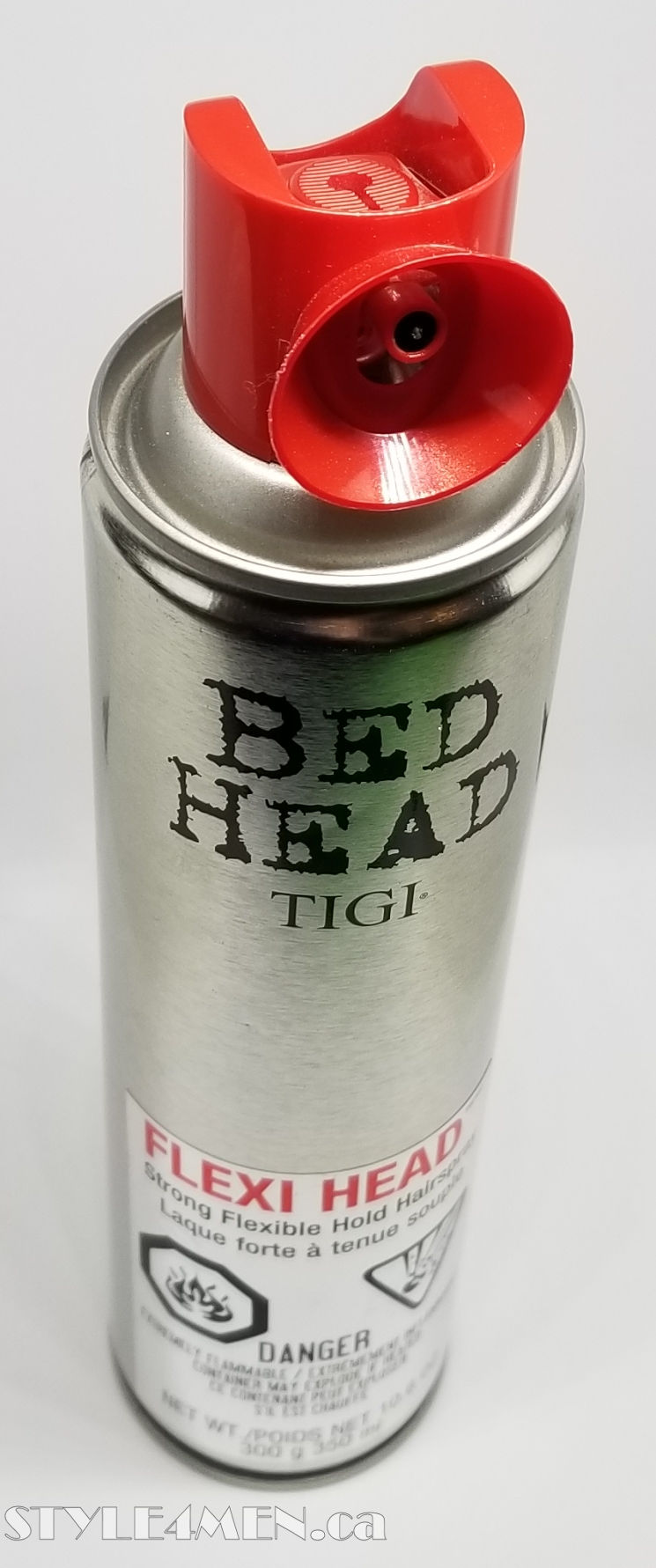 I was in the market for a hairspray and came across what looked like an interesting product from BED HEAD, Flexi Head Hairspray.  BED HEAD use to be my 'Go-To" brand before I fully jumped into the pomade jar.  They make good products and my experience has generally been positive.  The pitch for this product was its dispensing nozzle doing a better job than the more standard nozzle.
While shopping for a bottle, I visited my favorite British shop; The Modern Man.  They had it and it was priced at  2.50 UK pound, with another 2 UK pounds of shipping for some $10 perhaps.  I was in the process of putting in my order, but as it turns out consumer products that are under pressure cannot be shipped between the UK and Canada as the items are shipped via air mail.  So buying from my UK friends was not an option.
I looked on-line, but was generally presented with a $20 or greater price tag plus shipping. I thus set out to procure myself a bottle locally.   As part of my errand, I made a stop at my local Walmart and looked in the hair care section as they do carry the BED HEAD brand.  No luck on the shelves, but on my way out I saw more BED HEAD products in their hair salon section .  It was more expensive than I expected at $21 + taxes.  This is actually the most expensive hairspray I have ever purchased.  Considering the very simple recipe for hairsprays there are a number of decent alternatives around the $10 mark.
Even though hairsprays are alcohol based, they are completely water soluble and are no trouble whatsoever to wash out.  In case, this isn't clear: hairspray acts as a glue and locks your hair in place.  This also implies that your hair will be somewhat crunchy.  If you don't over do it, it will mostly just hold your do in place.  Another detail to mention about hairspray is that they generally add a notable element of shine.
For the longest time I had not been a hairspray fan as I had ruled this fixative solution out years ago in favour of using gel alone.  It was only recently re-introduced to me as a finishing touch to freeze my pomade work in place as my hair got longer and became less style-able with pomade alone.
As mentioned in other posts, hairspray is somewhat of a contradiction.  Hair experts seem to agree that aside from our DNA and outside environmental elements, there are two other things that will alter your hair; alcohol and heat.  Hairspray being mostly alcohol we can reason that it makes little sense, but since it works and it's cheaps we kind of make abstraction of it's drying damaging effects.  The heat issue comes from the repeated use of hot hair dryer – the solution was to come up with a "cold" setting which is standard feature on dryers now-a-days.  So this factor is more or less eliminated.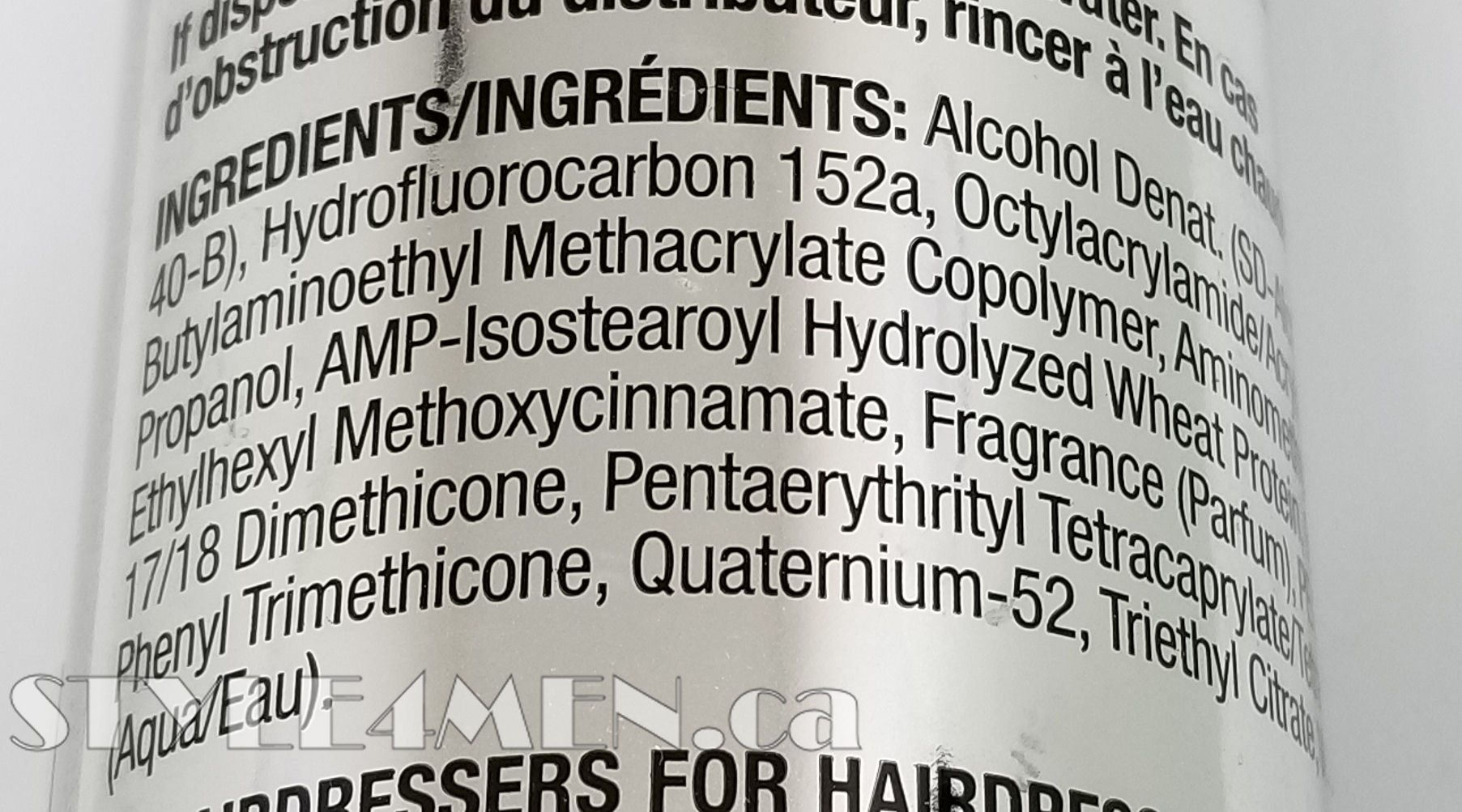 Test time was this morning and I used this spray to lock in the "do" styled with the awesome Prospector pomade.  The nozzle of this canister is a tad different than the main stream.  In fact this distribution nozzle is what is suppose to give this product an edge over the others.  It is a much large mouth which distributes the product in a more directed manner.  Instead of making a wide mist, it is like a concentrated stream.
With the very directed stream of this nozzle, you need to move a tad faster and do short bursts as opposed to the more standard hairspray where you would apply it like you would spray paint; a good once over to cover everything.  You will need to make more movements to evenly cover your hair and you will also need to pay better attention to not over do it in certain areas because the jet is very focused.
These slightly more engaged working conditions are not necessarily rewarded with a better results (or any worse for that matter) than a $7 hairspray.  See my Got2B hairspray review.  Interestingly enough, the Got2B nozzle looks to be exactly the same as the supposidly proprietary one used by BEDHEAD.  Actually when I compared the usability and results of the below 3 brands of hairspray I have tried so far, the Marc Anthony Argan oil is still my favorite for both how it is dispensed and the actual results:
Below are pictures of the Got2B and BED HEAD hairspray nozzles – identical!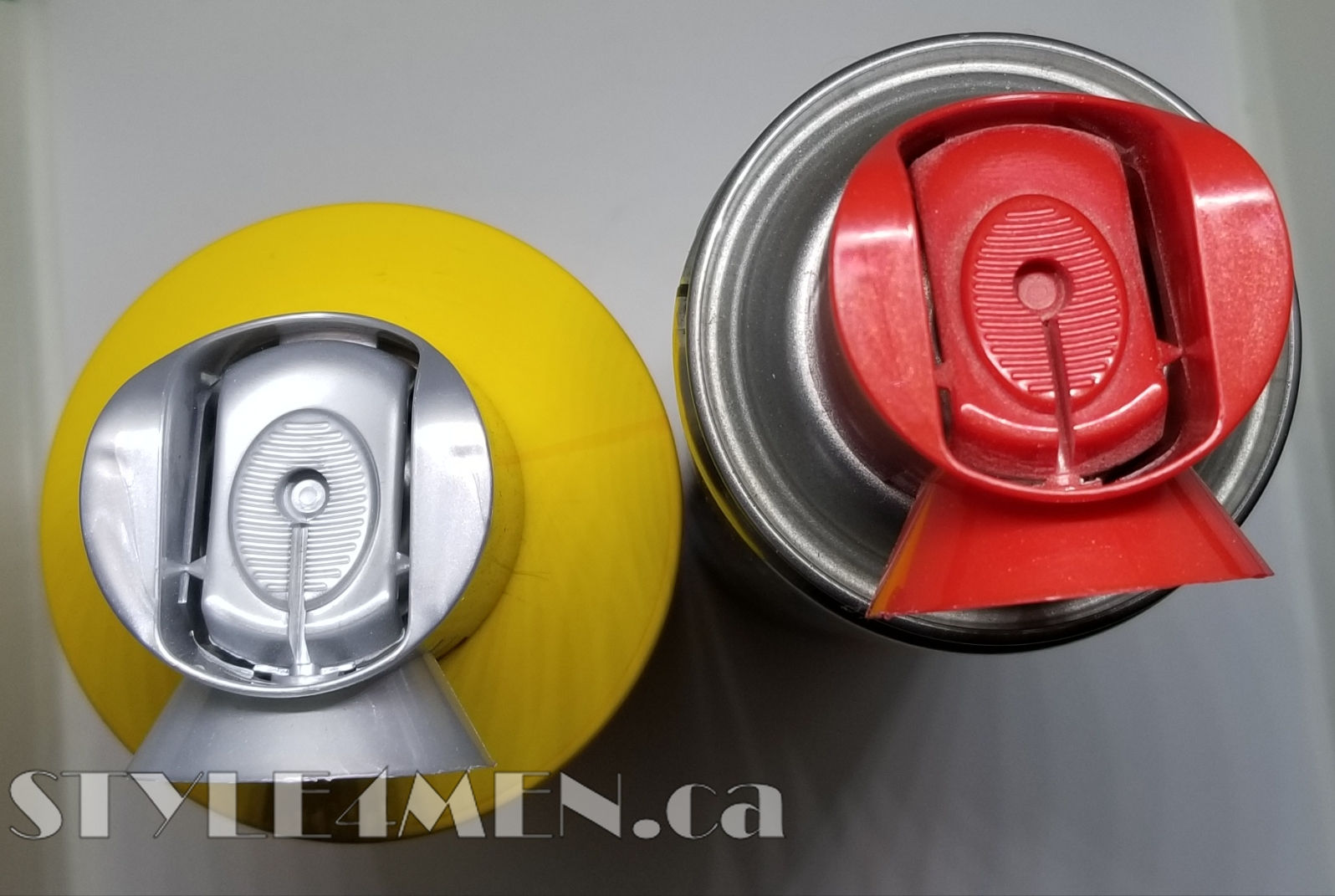 Here is the rating on a scale of 1 to 5, where 5 is a perfect score and/or the level of shine.
Hold: 5
Shine: 4.5
Feel in hair: 3
Facility to wash out: 5
In closing, the silver and red can is cool looking, but if the contents and results are identical to a solution that is more than half the price, it's hard to justify dropping the extra cash.
Use these links to shop to this product: