Calvin Klein CK One Deodorant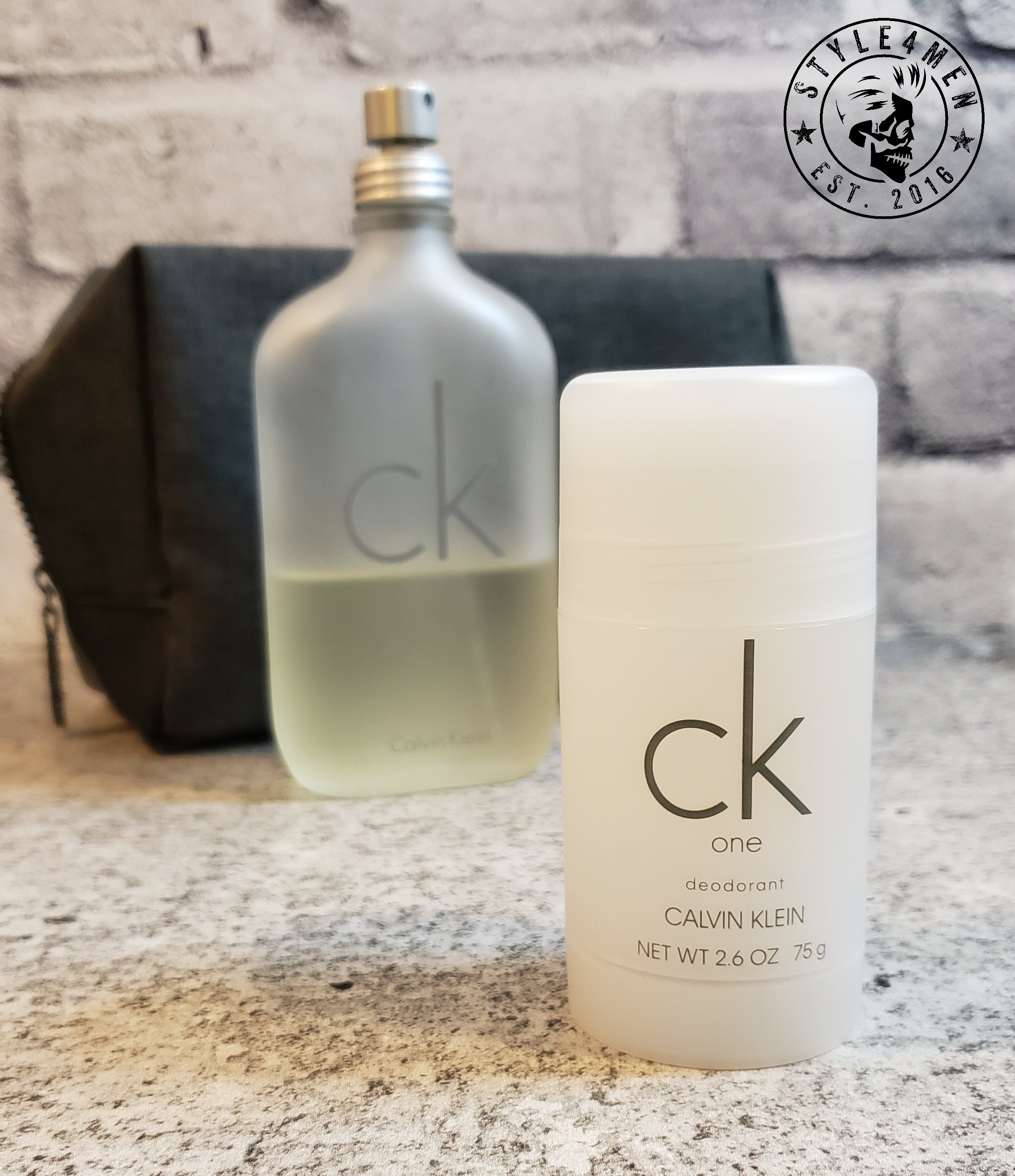 As part of the deodorant testing segment, I bought a stick of Calvin Klein CK one.  This is a scent I hadn't worn in years and recently pulled out my left over bottle and applied some.  Mrs. Style4men came purring over.  It's still one of her favorites.  I figured that I would get a stick of it for testing and to be more palatable to the Mrs.
I basically, I wanted to compare/baseline a deodorant coming from a bigger fragrance house that would retail for more than what we can purchase at the pharmacy.
This specific stick goes for $25 from pretty much all vendors on-line for the Canadian market.  I did find a stick at CARETHY for $13 + $12 of shipping – yeah!  $25 again!  I initially understood that I was purchasing from a Canadian site but eventually found out that the order was placed in Spain and the item was shipped from Holland.  Sadly, the shipping took just under a month with the item sitting on the docks in Holland for almost 2 weeks.  But that is beside the point.
The stick itself is very nice in a frosted finish hard plastic tube.  It is the standard packaging of the next level up for deodorants.
The scent is true to CK One and in that sense it is nice complement to the fragrance.
In case you are wondering what CK One smells like, the fine noses of Fragrantica, describe it as follow:
Top notes are pineapple, green notes, mandarin orange, papaya, bergamot, cardamom and lemon; middle notes are nutmeg, violet, orris root, jasmine, lily-of-the-valley, rose and freesia; base notes are sandalwood, amber, musk, cedar, oakmoss, green tea and green accord.
My nose identifies the pineapple, green notes, a very distant mandarin, lemon, cedar and a faint green tea.  Bottom line it is a recognizable and pleasant fragrance.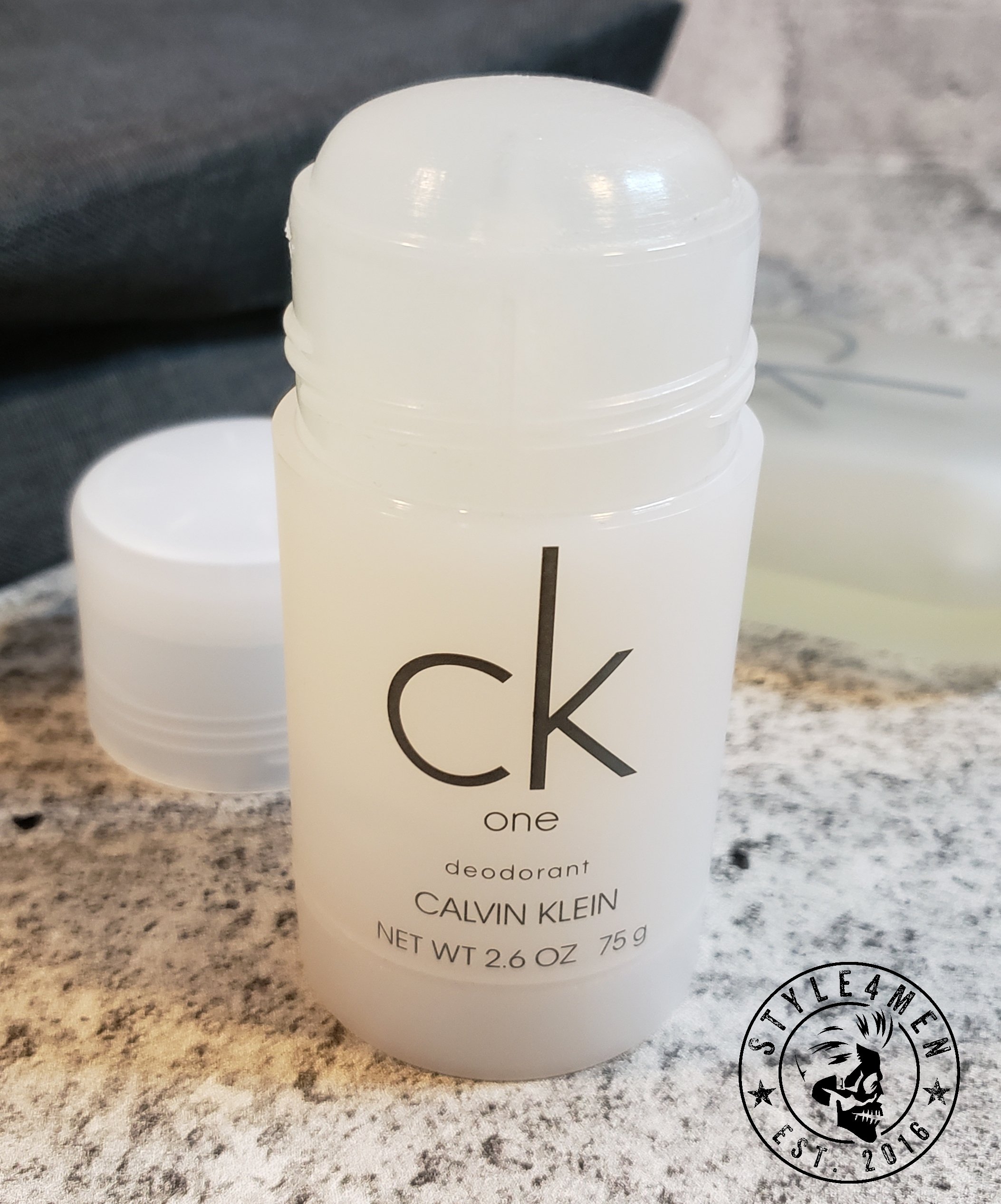 I wasn't too sure what to expect ingredient wise.  Somehow I assumed that it wouldn't be a full chemical party because of the price tag, but that it wouldn't be a fully natural option either.  The ingredient list is longer than most of the indie and artisans brands I have featured, but not nearly as long as some of the main stream pharmacy options.
Performance wise, it did extremely well.  The fragrance is strong enough to be identifiable, but is not a cologne replacement or contender.  Regardless, it kept me smelling fresh for the bulk of the day.  I have been wearing it for about a week now.
The deodorant itself is a nice firm and clear stick that goes on nicely without leaving you feeling wet.  You can apply and go!  The product being clear also takes care of any concern for the under-arms of your shirts – no worries!
In short, this is a nice deodorant option with a fragrance that is true to the CK One line. More expensive than other options, but you are getting a designer fragrance.
Find this product on Amazon: