Crown Shaving looking out for you in every area, even your smackers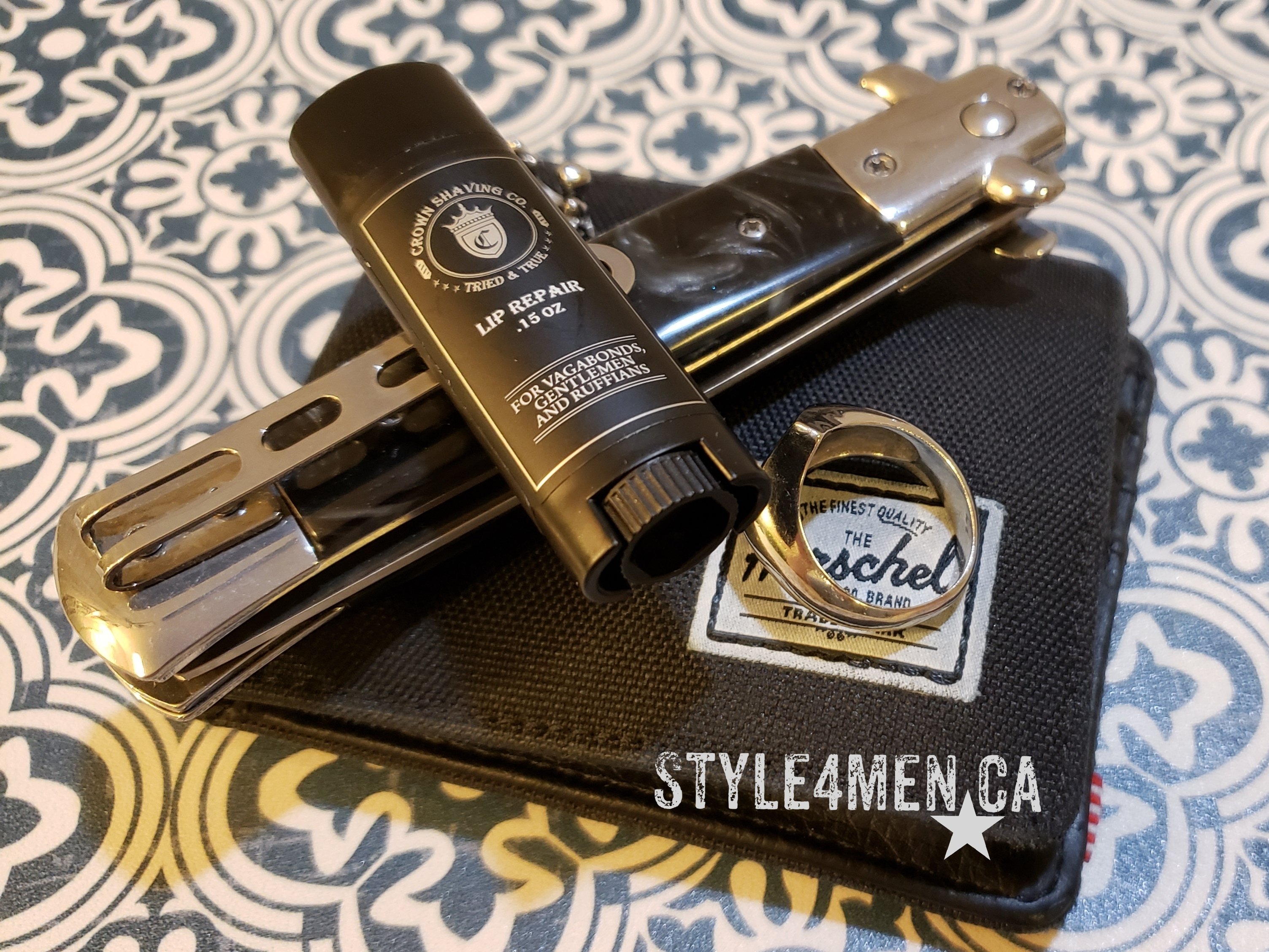 Alas, summer has started showing us its rear and winter is peaking ahead!  With that will come: snow ball fights, shoveling and hot coco.  There is also the case of the forever dried or chapped lips. Crown Shaving has produced a little back pocket solution; their very own lip balm.  Lip balm?!? WT*… Before you get your knickers in a tizzy, consider how many of these sticks you are going to buy this winter.    Based on previous years, I will probably buy 5.  I will lose 2 and another 2 will simply be waxy bad performers, leaving me with 1 sort of OK compromise stick to get me through winter.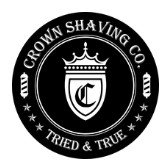 Sadly, most lip balms are as mentioned above just a stick of wax. This sort of protects you from the element while it's on but doesn't really do anything to restore or even prevent the drying and cracking that comes from exposure to the cold.  This is where our favorite Gentleman, Ruffian and Vagabond comes to the rescue.  Yet again, Crown Shaving applied their "savoir-faire" to produce a little piece of wonder.  The ingredient list alone will suffice to convince. Check it out for yourself!
And some menthol to give a little tingle
These Rock Star performers will not only protect, but restore and prevent further chapping from happening.  The other simple beauty is that there are no chemical participants.  Yeah!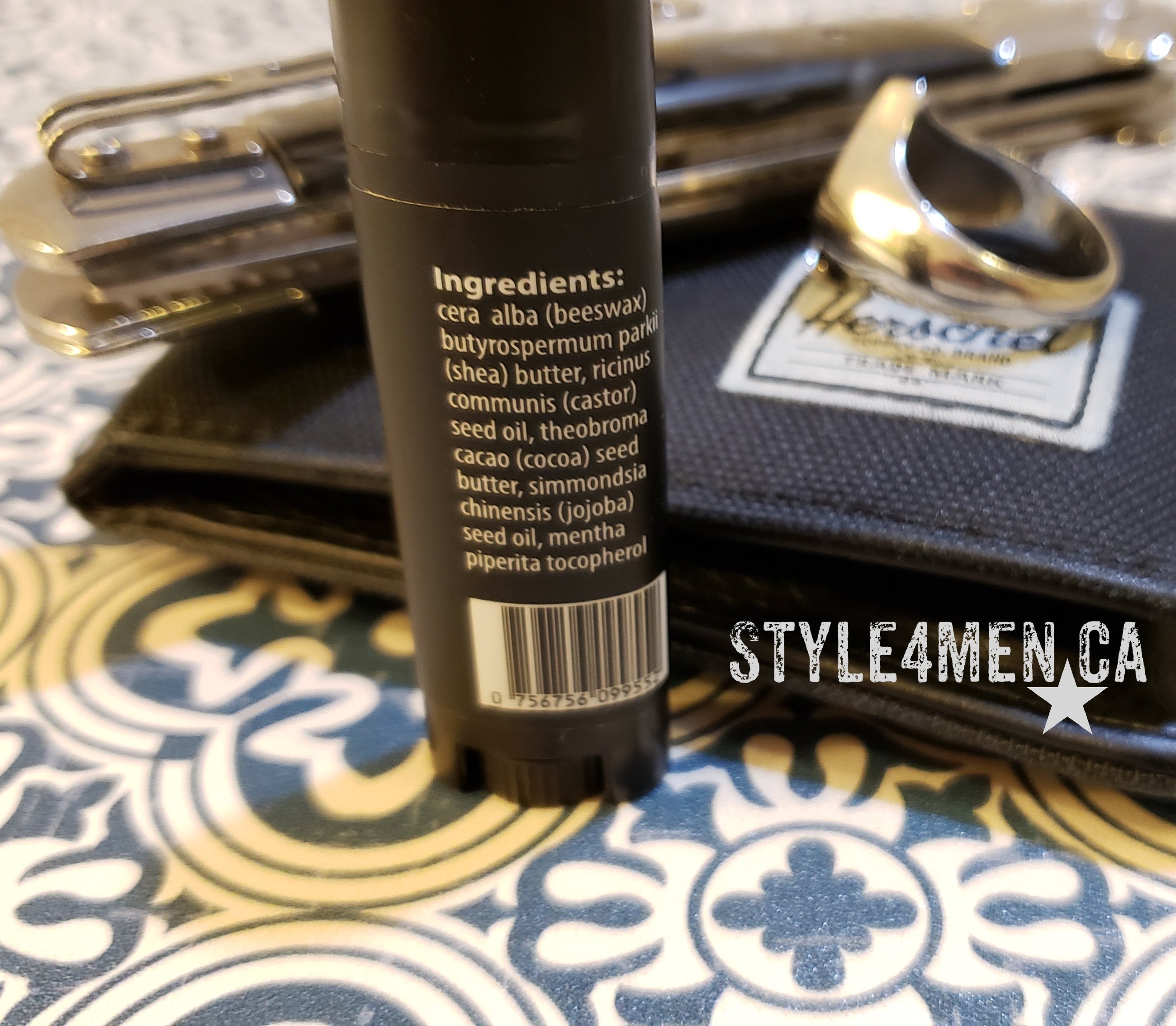 Having been outside a bit more lately in order to close up our yard summer space, I have also been using this stick.  Plainly put, I love it.  Not waxy at all.  Doesn't leave a film that I am more tempted to wipe off than not.  Pleasant little minty tingle.  And my smackers feel mighty fine!
What else is there to say?!  You know you need it.  You know you'll buy a bunch.  You know most of them will just be sort of okay.  Save yourself the disappointment!
BTW – Mrs. Style4men loves this stuff. And if I am honest, these stick are hers and I am stealing from her stash.
Thank you Dino!