Deodorant by Nuud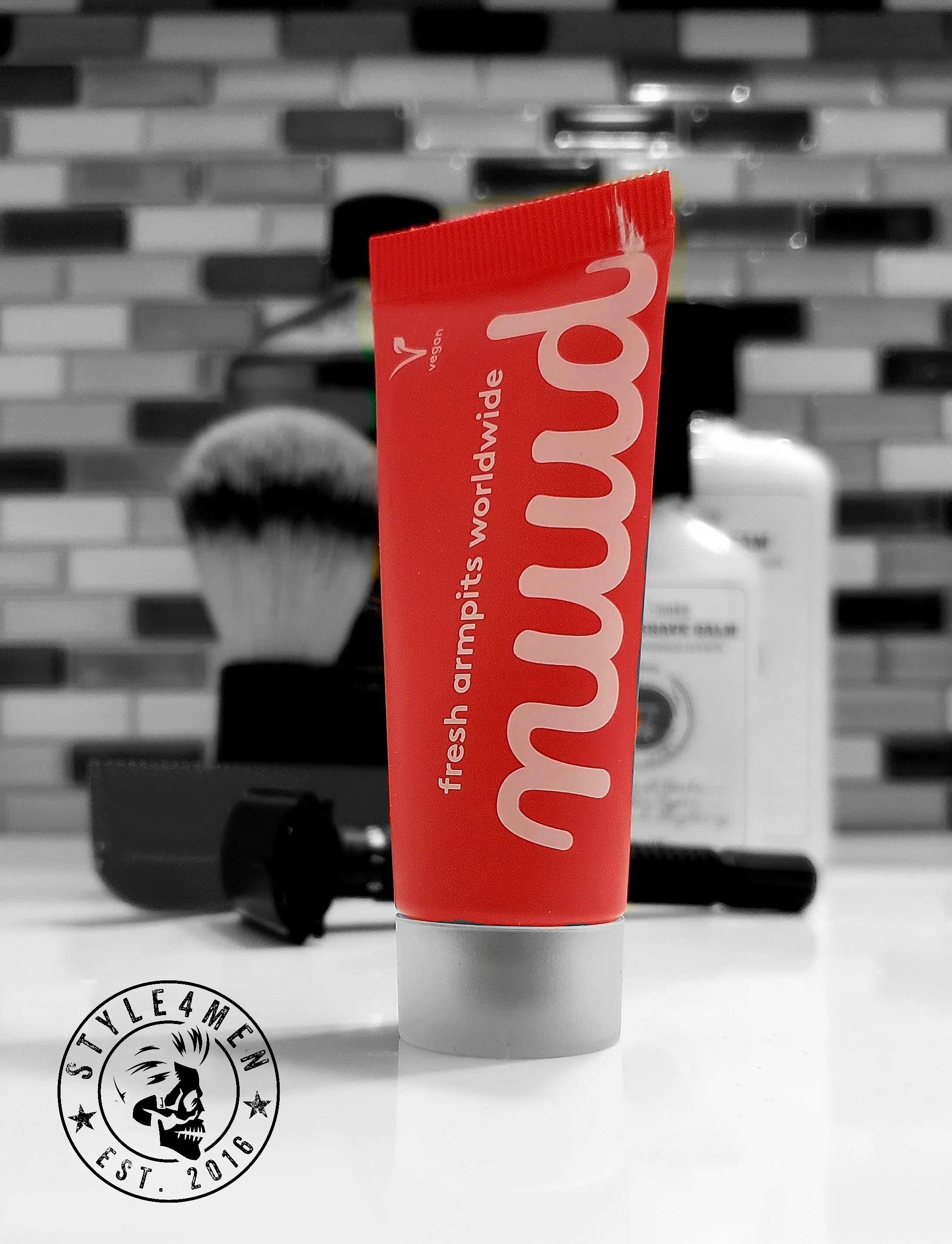 As you know, I am pretty much always on the look-out for what's new and exciting in the grooming world.  This past year one of the product category that has captured my interest is the deodorant space.  As I have become more aware about some of the ingredients going into the making of grooming products, I have also become seriously more motivated in finding healthy alternatives.   Nuud is a new brand that caters to that "healthier" objective with a very simple deodorant solution.
Shout out and thank you to Nuud for having me try their deodorant.
For the bulk of my life, I have been an anti-perspirant user because deodorants simply could not control my sweating and stench.  Fast forward to the last year and I have tried a number of natural deodorants that have changed my views on what a deodorant can do.
BTW – we are having a giveaway on Instagram.  Closing at midnight on July 1st 2020.
I will admit that some of my first tests were not all that conclusive.  I would be sweating profusely and seemed to be stinking even more than ever before.  At the time, I simply concluded that the given natural deodorant I was using was just confirming why I had gone the anti-perspirant route all those years ago.  But as I continued trying out different natural deodorant I also started experiencing considerably better results.  Less sweating and less body odour.
Then I came across a blog that presented the idea of a chemical deodorant detox period.  In essence suggesting  that your sweat glands have been clogged up for year with aluminum salt and other ingredients.  Now that your sweat glands are no longer having to deal with this interference they are working over time to expel these undesirable through excessive sweating.  Your body is basically performing a detox on its own!  Here I am now on the other side of the detox, using only natural deodorants and I am not a sweaty disgusting character. the detox phase will be different for everyone – in my case it took about 7 days on and off.
OK that was a long intro and I thank you for sticking with me to get to the meat of it all.  What is Nuud?  It's a new natural deodorant from Holland with a few different features.  First off, the product is not delivered in a stick.  Rather it is a paste in a tube. Secondly, it has an incredibly short ingredient list – only 10!  It's vegan and not animal tested.  The next thing Nuud does differently, they clearly list their ingredients on their site along with a description of what each ingredient does and why it is used in the formulation.
Caprylic / Capric Triglyceride
Ricinus communis seed oil
Zinc Oxide
Almond oil
Polyglyceryl-3 diisostearate
Stearalkonium bentonite
Hydrogenated Castor Oil
Copernicia cerifera cera
Propylene carbonate
Silver
What you will NOT find in Nuud:
parabens
aluminum salt
animal products
petro-chemicals
propellants
alcohol
dyes
fragrances
The show stopper ingredient is: silver!  WHAT?!  Yeah!  It's micro silver to be precise.  I was shocked just like you.  The short explanation is that silver is a bacteria killer.   The stink of sweat is created by bacteria.  The micro silver in this "anti-odorant" product kills the odor causing bacteria in sweat helping you smell like a decent person.
The usage of the term "Micro" before silver is to specify the size of the silver particles.  FYI – Micro particle are too big to be absorbed by the body and essentially just stay on the surface taking care of business.
So how did my testing with this product go? Although I have been using more and more natural deodorants over the past year, this is my first "paste" deodorant.
Having to dispense the product on my fingers to then apply it has been a new process.  Most deodorants are in an application stick so there is no intermediary step.  That said, because very little of the product is needed and because the paste is very easy to work with and wash off – this has been as easy switch.
I have now been using Nuud exclusively for the past week and half.  During this span I have done pretty much my full range of activities: my office job (from home like most people around the world at the moment), errands, yard work, etc…  I am surprised at how well this product has done.  I am not sweating like I feared and I am certainly not stinking.  In fact, if anything it is an entirely smooth experience!
At the time of interfacing with Nuud, they were not yet offering their "black" tube and as such I am working with the sassy pink tube. Another item that was  still in its initial stage was the dispensing head which would be more like the conventional deodorant application.  I believe that this is now part of their offering.
SUMMING THINGS UP
Nuud is a real option that will make you reconsider what a deodorant can do.  The unexpected "silver" participant is really the rock star here, as the product is not simply trying to mask your body odour with a stronger fragrance but actually fighting off the odour causing bacteria.  And all of this is accomplished with only 10 players – I am convinced!