Elvado's Citrus Fusion Deodorant – The impressive power of essential oils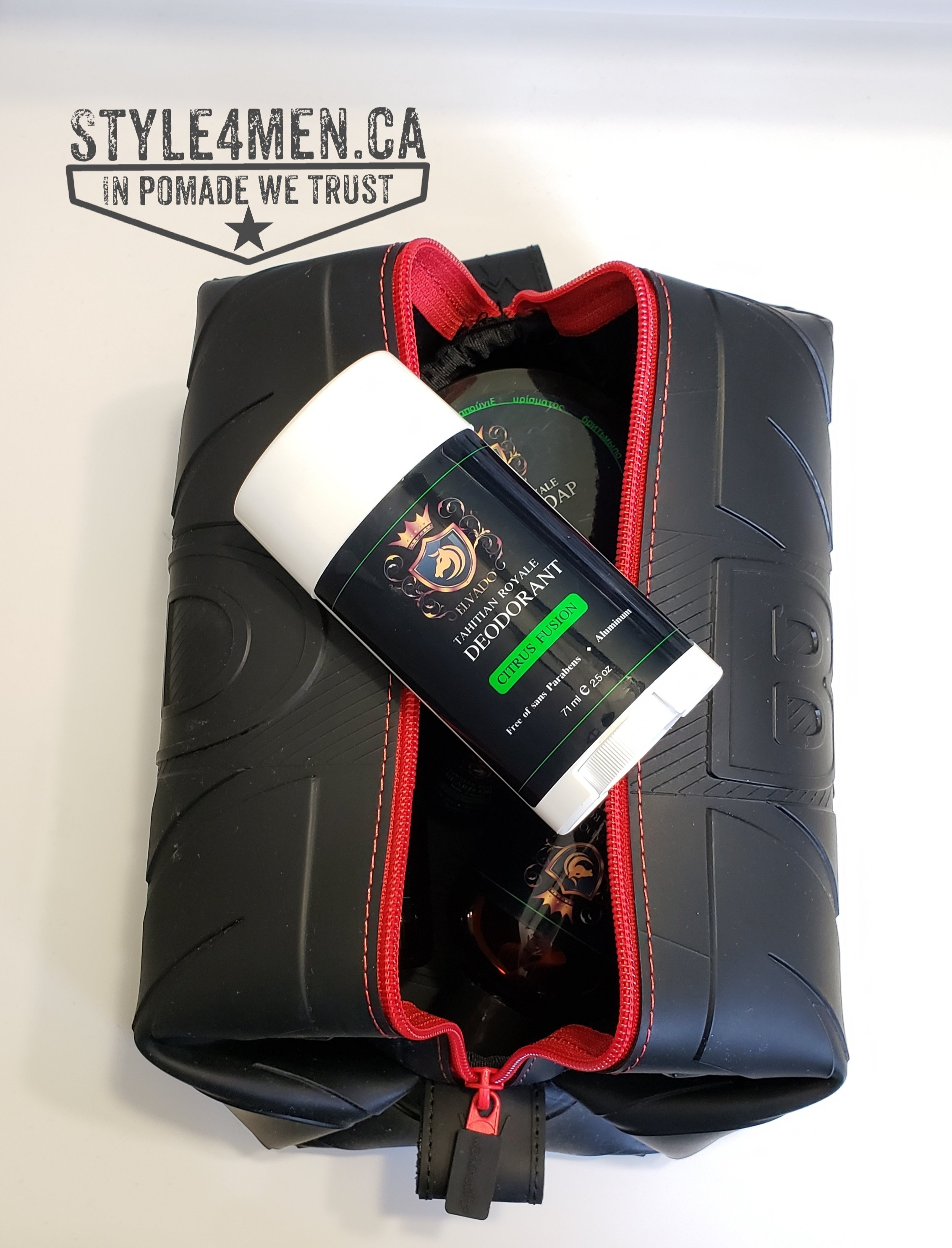 In this 3rd post covering Elvado products, I am trying out their natural deodorant.  In the last year, natural deodorants have exploded on the market. In fact, there is a big movement toward more natural grooming solutions.  I don't really want to get into any controversy concerning the chemistry as I am not a competent authority on the subject. But suffice to say that there is a growing desire for natural products as well as for products that are created in a more artisanal manner as opposed to being mass-produced.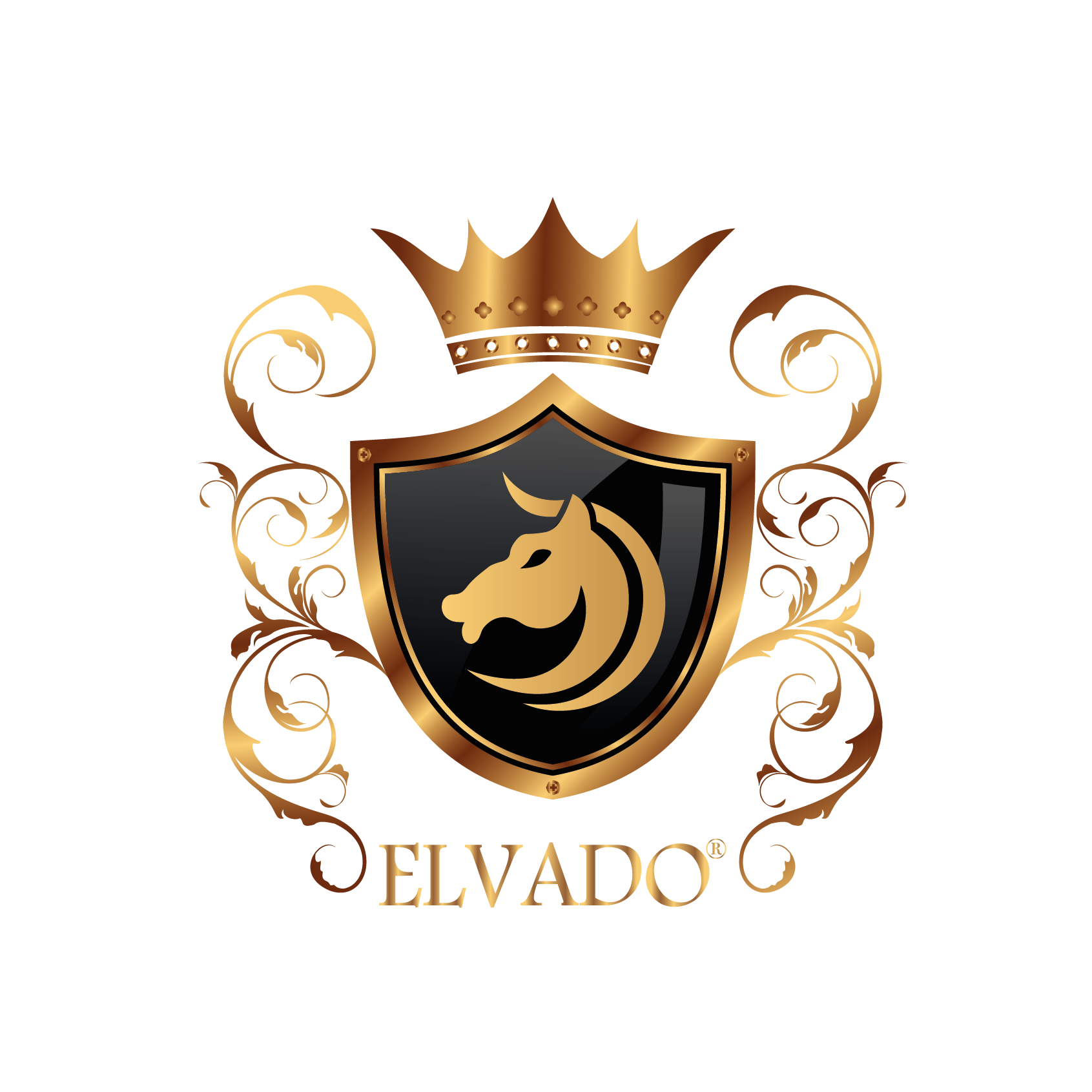 Many people are turning to natural skin care and grooming products because of health conditions and concerns. I am fortunate enough to not be suffering from any allergies or skin ailments.  My main interest in natural products is the "artisanal" approach behind it.  As many others, I am embracing the products coming from this new generation of Apothecaries.
Let's get into it!  What is a deodorant?  A product that is meant to mask bad odors.  A deodorant will technically not stop you from sweating like an antiperspirant.  There are two considerations when it comes to sweat: the odor and the actual sweat.  A deodorant main's job is to cover up that bad odor.  As with the rest of the Elvado product line, their deodorant has a sublime citrus aroma.
You will notice that there is a large number of essential oil on the roaster (ingredient listing).  You will be interested to know that most essential oils do wonders at preventing bacteria.  Bacteria are what cause the bad sweat smell.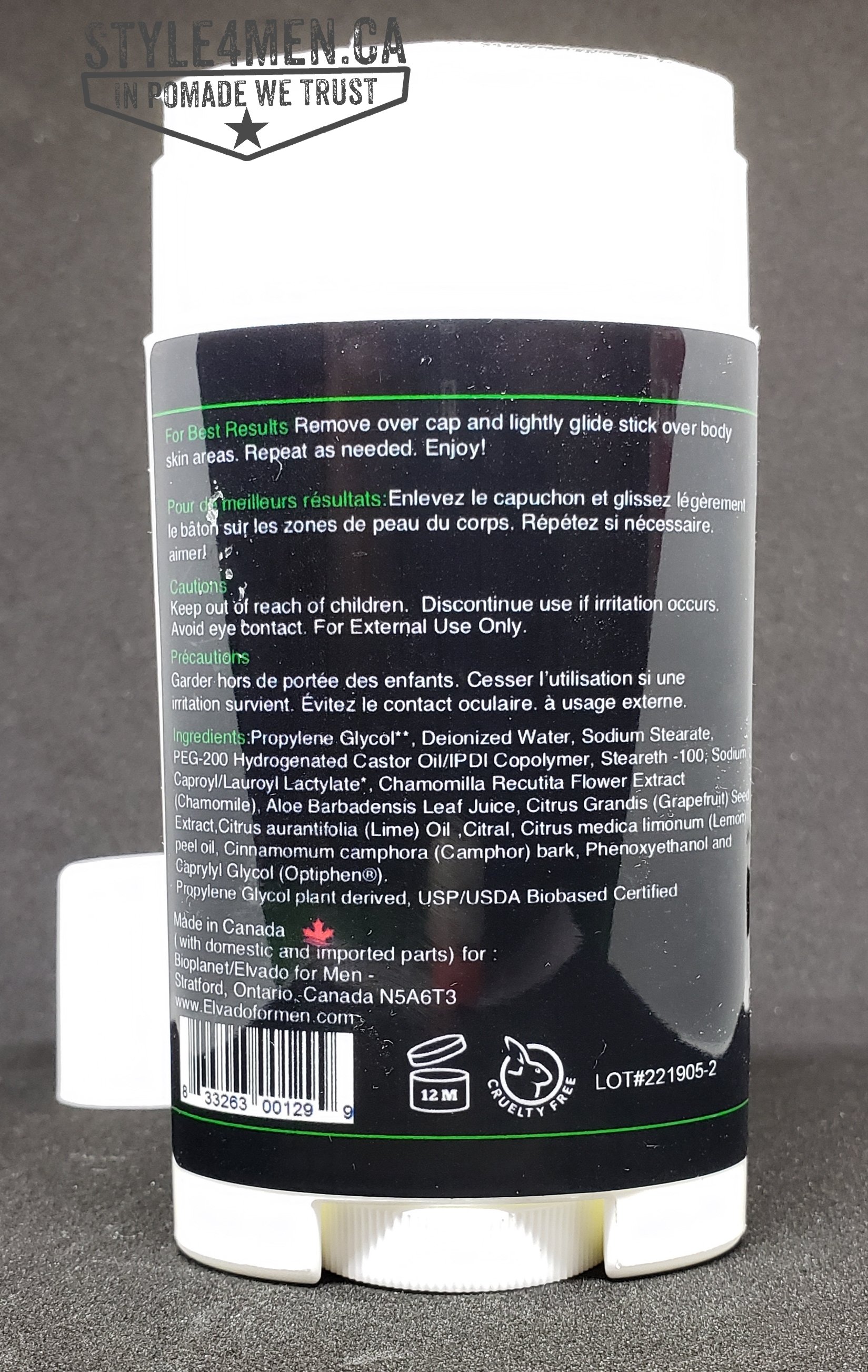 I have been using the Elvado deodorant for about a week and half by now.  During this time, I have done pretty much all of the activities I normally would do and have put this deodorant through a worthy spectrum of events. On a day to day basis, I am an office worker with a 10 minute walk to and from the job.  The rest is pretty much like everyone else with errands and house chores.
First off, I wasn't able to smell my stench at any point nor did anyone else.  Check!  The delicious citrus aroma is noticeable at first but tames down quickly enough and does not hinder other scents like after shave or cologne.
In the sweat department, I will say that somehow my sweat was more controlled than usual.  I can't say that I was perfectly dry at all times, but I couldn't say that I found myself dripping. So in that light, this product is a bit more than just a deodorant.
When bathing, I was pleased that there was no resistance washing this off.  With some antiperspirant you can feel some stickiness and resistance when trying to wash it off.  Not here!  It is also worth mentioning that if I could wash it off my body easily, it stands to reason that it won't wreck my shirts.
The testing period is late August / early September and it is obviously cooler with temperatures being more along the 20'C as opposed to the 30'C+ of June and July. If anything, this confirms that you can count on this product to keep you smelling good for some 10 months a years.
To summarize:
I loved the initial scent and appreciated that it didn't prevent me from wearing other scents.
No one complained about my B.O.
My sweat was noticeably controlled considering that this is a "deodorant"
The skinny: Totally impressed by the power of essential oils and I loved it!
ADDENDUM:  September 9th, 2019
I was just made aware through an Instagram post that Elvado will be ceasing its operation. Over the past few months we had built a great relationship with the folks at Elvado.  Seeing them closing up shop is a sad affair.  Considering the top shelve quality and performance of these products it is a little mind-boggling.  Such is business!  Stock up while it is still possible at the Canadian store FENDRIHAN.