Every Man Jack Essentials – unboxed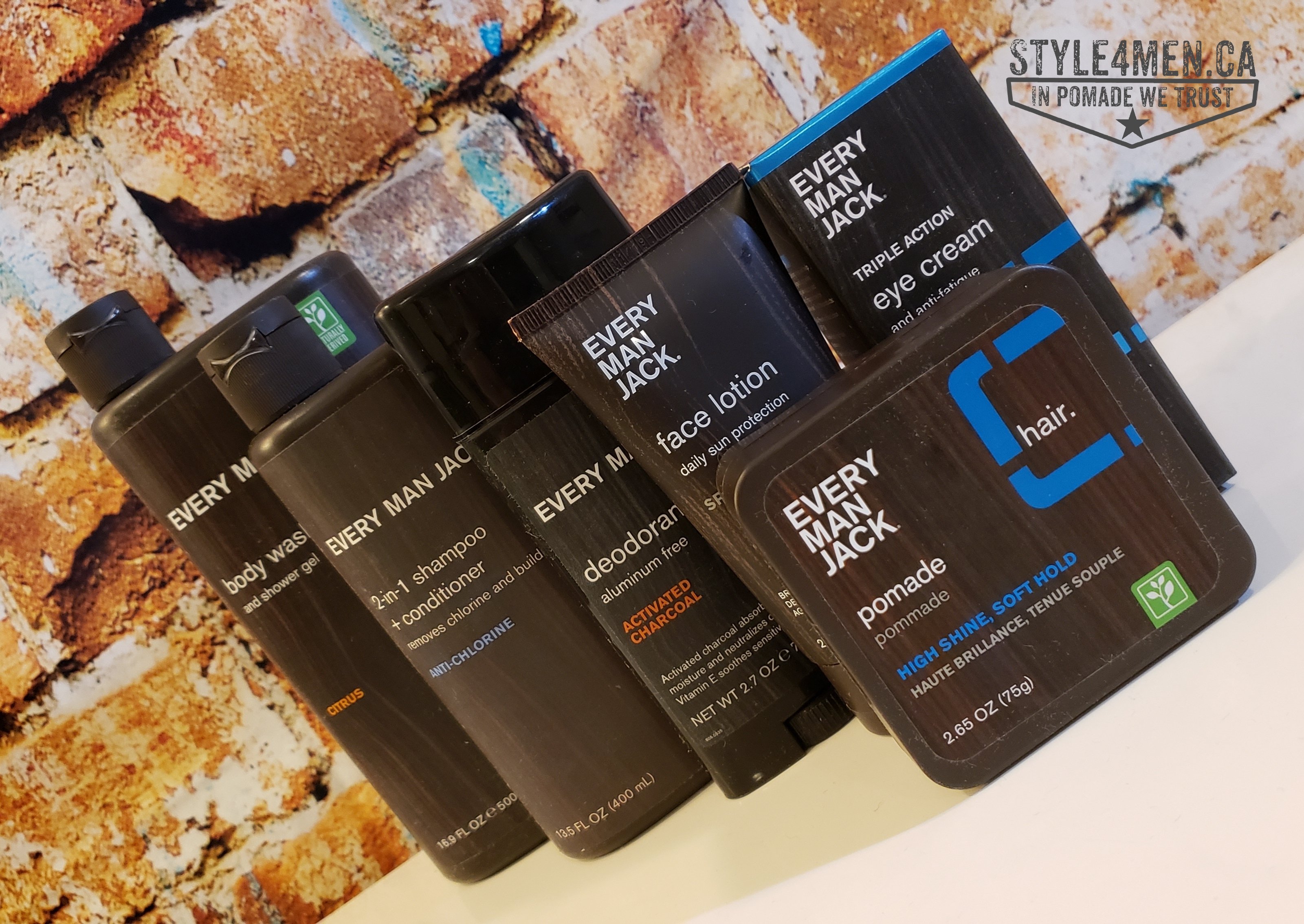 For you regulars, you know how much I like the Every Man Jack brand. These guys follow a simple motto, make quality grooming products that every man can afford.  Music to our ears!  I am thrilled to again be able to try more of their product offering.

The unboxed products are:
2 in 1 shampoo/conditioner
Pomade
Deodorant
Eye Cream
Face Lotion
Body Wash
The detailed product reviews will be coming out shortly and we will be focusing on taking care business during the warmer months.
Shout out to Sarah for keeping us stocked with Every Man Jack products.