Innovation & excitement in the body powder space
Always on the path of innovation, Tame the Beast has discreetly launched a body powder.  Body Powder is that staple product that has been used by generations of men without ever really benefiting from improvements or innovations from its original recipe.  A revisit was long overdue and it was time that someone looked at men's body powder with a new set of eyes!    That redesign is here and brought to you by Tame the Beast!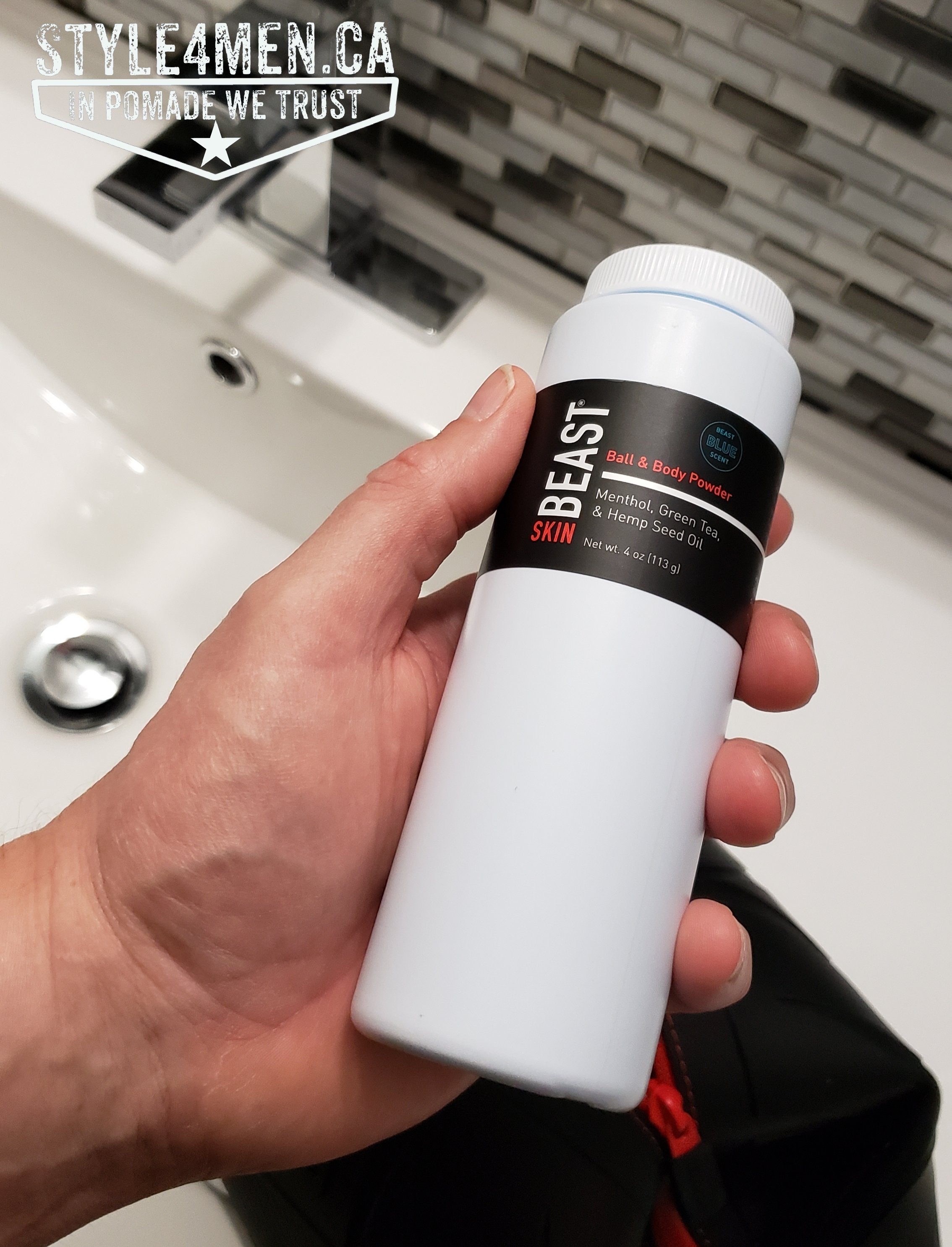 How is Tame the Beast innovating with their Body Powder?  Up front, they are not using talcum. They have substituted the talcum with corn starch. Secondly, they have brought their distinctive touch to the table by adding a bit of tingle to the jingle.  This body powder has menthol and green tea.  Menthol is notorious for giving a nice cooling sensation and you might remember it from your aftershave. Based on my experience with their Nutt Butter I knew to expect something, but not exactly sure what.  The menthol came as a pleasant surprise and I found myself giggling like the Pillsbury dough boy. There will be no doubt about the menthol, but it is not overbearing nor is it unpleasant. It is also not enough to distract you from let's say; driving.  But it will be enough to make you smile.  A body powder that makes you smile?! Now that's an accomplishment!
I say body powder, but this is presented as a Ball & Body Powder.
When applying this powder, it adhered and covered well and then came that cooling and comfortable sensation. Almost like a fresh and cool velvet glove. Damn!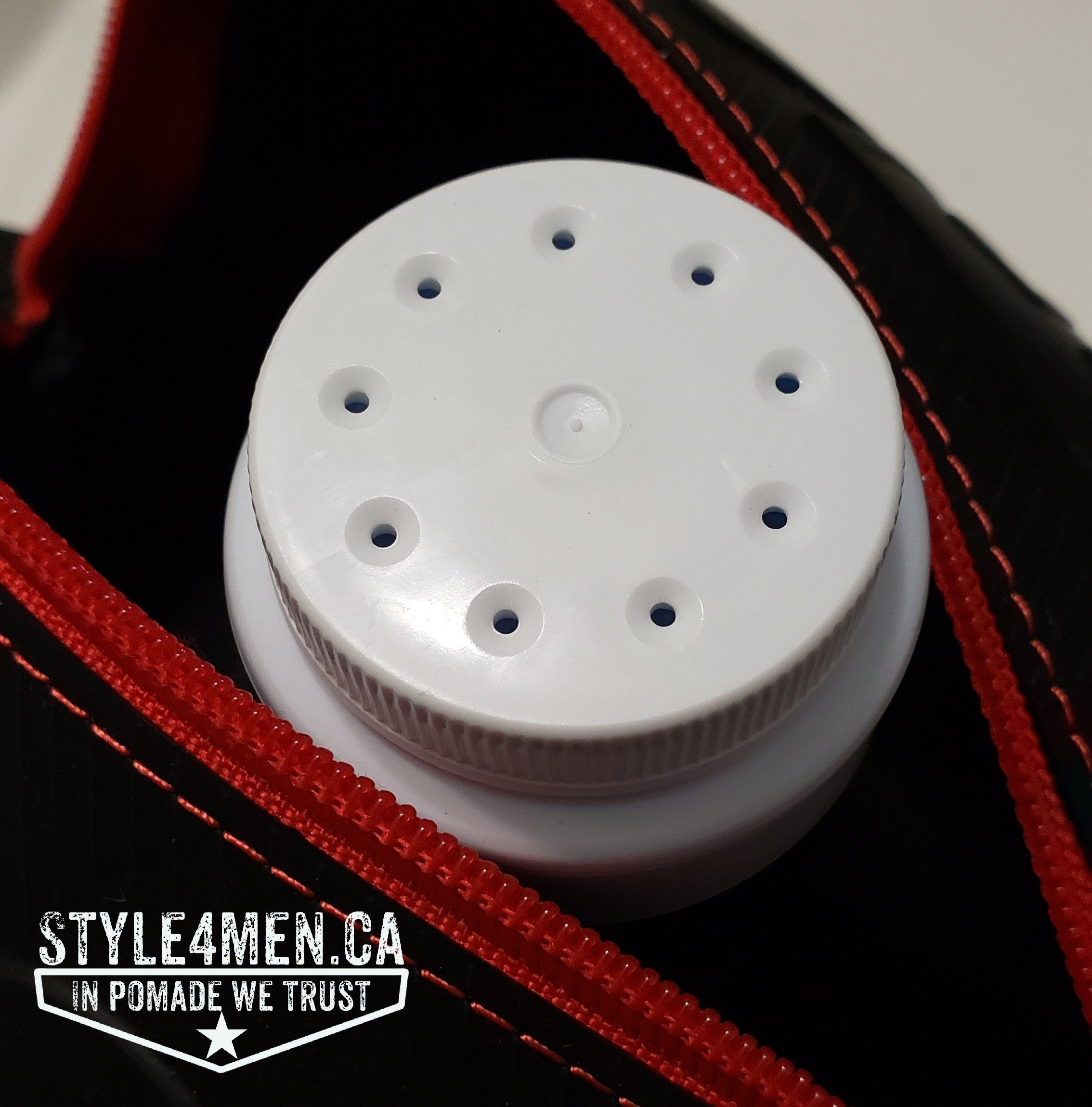 As you can, the bottle is pretty much like a big salt shaker and dispenses the powder in a clean manner.  The powder is white and like any body powder, it is a wise idea to apply it before getting dressed as to not get it all over your cloth.
I use body powder pretty much all year long but summer time is when it is really appreciated to manage the discomfort caused by heat and the resulting chaffing. That touch of cool brought in by the menthol will make it my body powder of choice for the hot months.
Body powder is also a sought after solution for the fragrance it has.  The scent found here is very near if not the same as the guarana body spray that I thoroughly enjoyed a few weeks back. Keep in mind that it is very mild .  If you want more of an humpft, you should get the body spray.
Ingredients used in the making of a product is a real concern for both your health and for the performance of the product.  Tame the Beast takes things seriously and we thank them for that.  The talcum to corn starch substitution was just the tip of the iceberg.  The remainder of the players are as natural as it gets with; menthol, chamomile extract, cucumber extract, green tea extract, rosehip extract and hemp seed oil.  FYI – hemp seed oil is a total rock star for both skin and hair.  Suffice to say that this is the kind of positive influence I want around my boys.  Check it out for yourself!
In closing, the folks at Tame the Beast are to be commended for bringing some innovation and excitement to the otherwise nearly forgotten body powder space – and for making this powder as natural as possible.  We give it a full 5 stars!