Pinaud-Clubman Talc – Still a great solution
On Monday, I dropped in at OBSCO for some old-school Pinaud-Clubman products.  The Pinaud Talc and a can of Pinaud shaving cream is what I was after.  The green containers and classic presentation is unmistakable.  Simplicity and elegance from another time.
This post will be about the Pinaud talc.  Yes, talc!  The same kind of stuff we put on the baby's butt.  This talc is an adult version for men.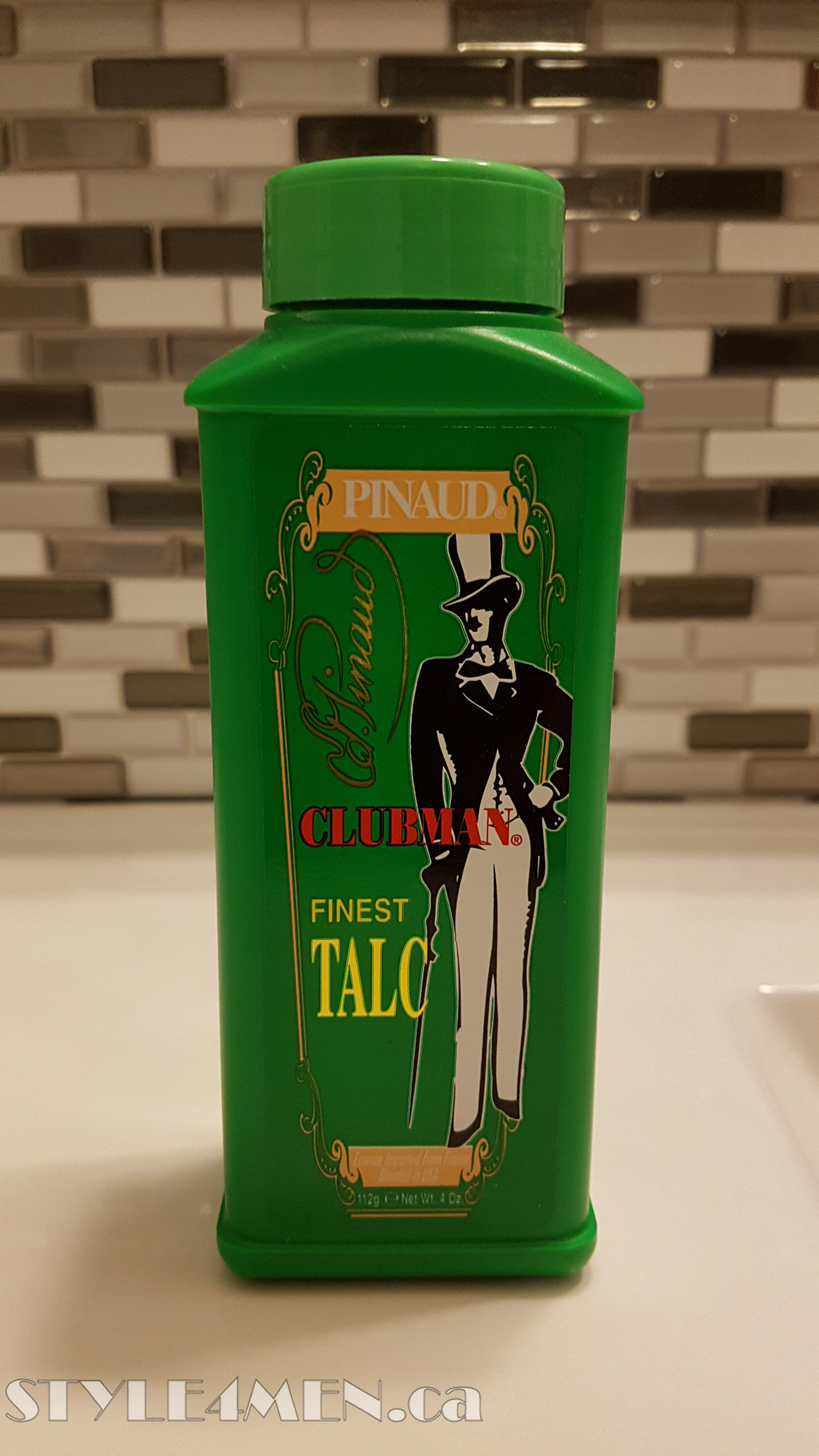 Who uses talc anymore?!  And what is the purpose of talc anyways?  In simple terms, talc absorb moisture and reduce friction.  So perfect for your ….ummm, how should I say this…your private area!
Summer is coming and the weather is warming up.  I am actually already hot and it's only 2'C so how will I feel like at 30'C?!  It's understood that we use antiperspirant for arm pits, but we get hot in other places too.  With its moisture absorbing qualities, softness  and manly scent it seems like the ready-made solution for the gentleman to remain…well, gentlemanly.
Yep, I dusted my private area and enjoyed a number of very comfortable hours – just like a happy baby!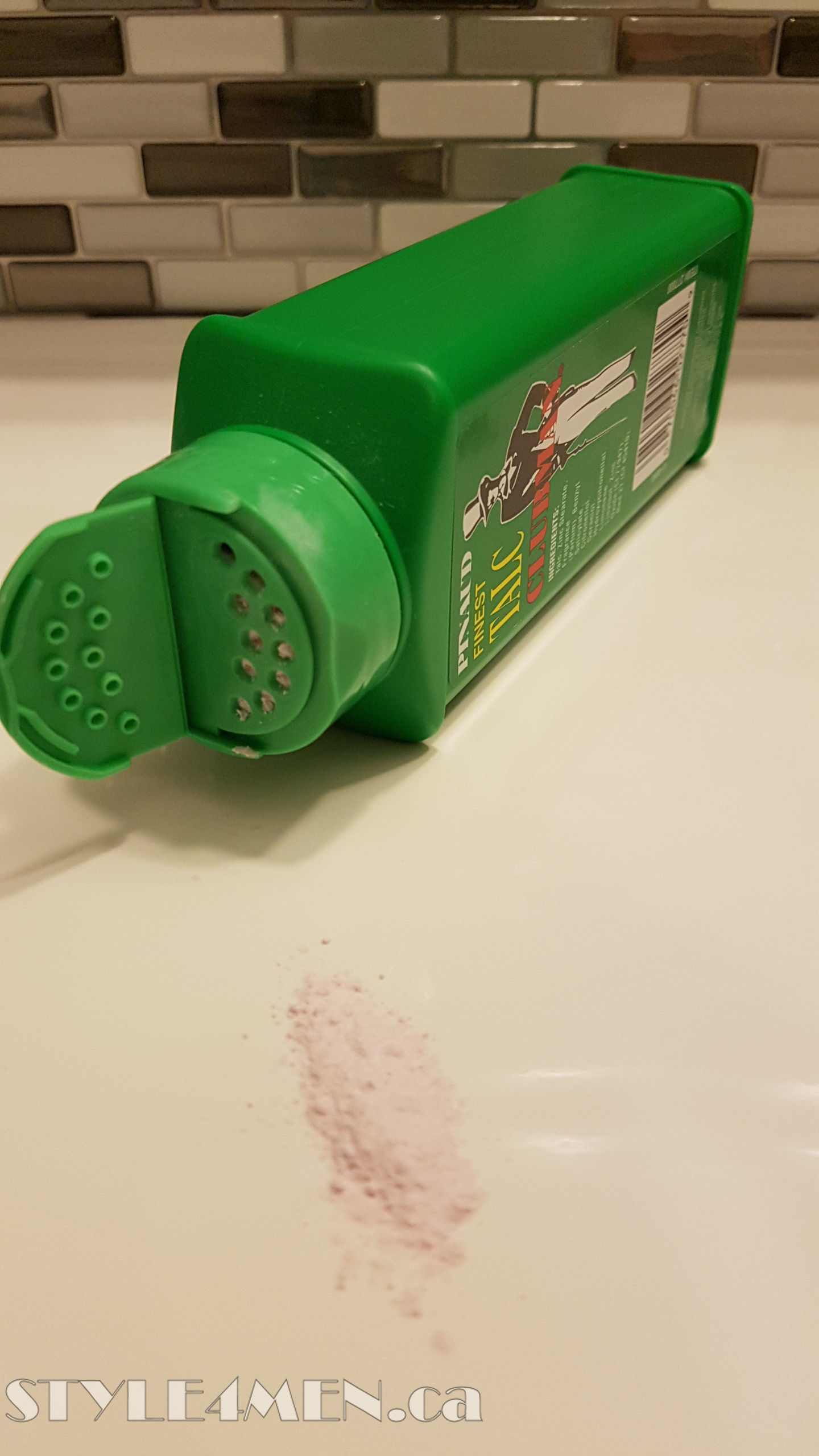 Moderation is key with this stuff and it can be a tad messy if you over do it.  I would suggest dispensing a tiny amount in your hand at first to get a feel as to how much you need.  I would also advise you to apply this dust before getting dressed so that you don't sprinkle your suit.  The powder is white with a nearly undistinguishable hue of pink which amalgamates nicely to the body.  Don't worry, it doesn't look ridiculous.  Then you are off for a morning of comfort.
Have you ever heard the expression: the world would be a better place if everyone had had underwear that fits?  This is like wearing perfect fitting underwear and then some!
Clearly talc is making some sort of comeback as part of the whole Barber shop revival since newer brands like BlueBeards Revenge and Suavecito have launched talc's of their own.
In closing, as you know Style4men is big on pricing.  We don't believe that it is always necessary to remortgage the house to buy original or quality products.  Some stuff is time tested and dirt cheap, like the Pinaud Talc.  A bottle of this stuff will set you back $5.50 at OBSCO for 112 g.  Let's just say that's a whole lot more reasonable than the latest cool brand selling for $22+ a bottle.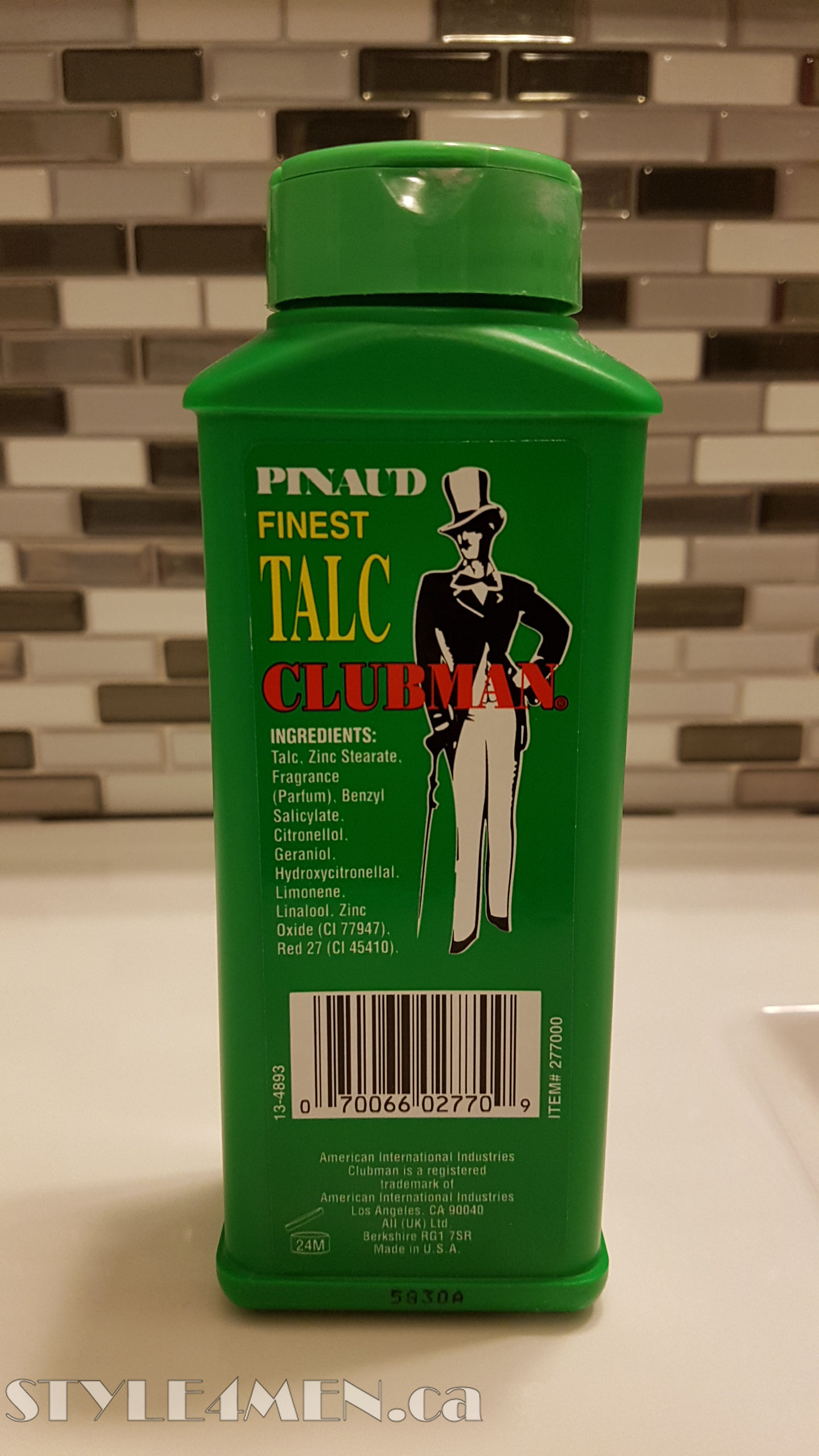 If you want to read more on this subject, I liked this page on the Mancipated site.
PS – When shopping at OBSCO, don't forget to mention or use the STYLE4MEN discount code at check out.
You can also find this product via these vendors: