Rocky Mountain Barber Company Face Wash – Smooth Operator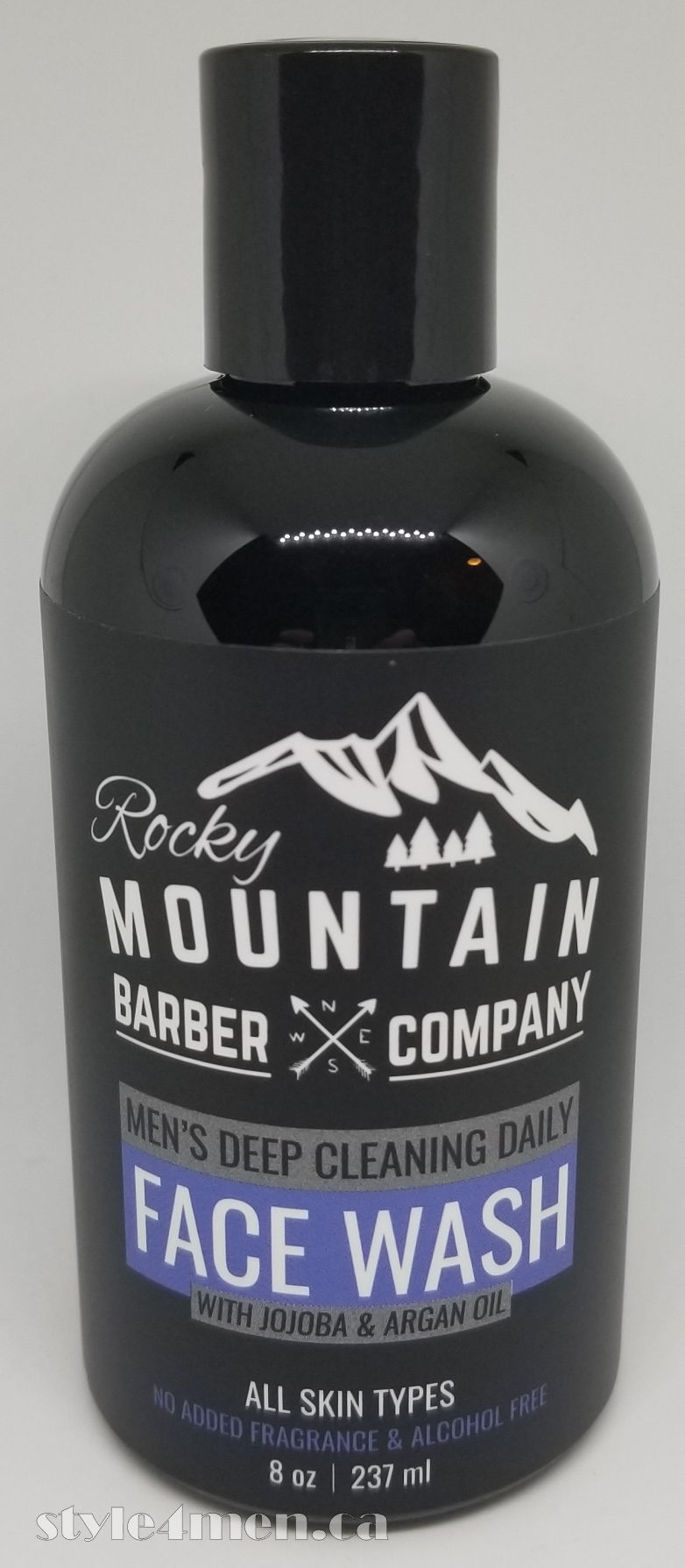 The Rocky Mountain Barber company is back with a new "face wash".  Late last week, I got an email notification of the launch of this products. Having been impressed with Rocky Mountain products so far and almost being out of my current face wash, I ordered a bottle from Amazon.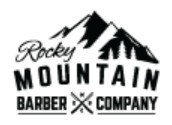 Within a day I received the face wash.  The bottle is a good size  at some 237 ml.  You might not want a 1L of face wash, but you also don't want to feel jipped and get a tiny bottle that won't last you.
As always, one of our main interest is the ingredient list.  The Rocky Mountain Barber Company has consistently impressed by having a natural approach.  It's not all 100% natural and they don't claim that, but there is clearly a very serious effort to make they products with ingredients that have great street credentials.  In here you will find strong players like jojoba oil and argan oil.
Argan Oil

: Skin Moisturizer / Booster
Jojoba oil: Sebum replenshier (sebun is the natural oil our skin produces that diminished with age)
Having these guests come to the party just adds to the whole experience and makes it a positive one.
As mentioned on the bottle, there is no discernible scent or fragrance which is more or less the common way of doing face washes.
There might be a point in touching on the topic of why using a face wash.  Your face is exposed to the world all day and every day unless you are a welder and if you are you might be interested in this product as well. Throughout your days worth of activities you will be exposed to a number of pollutants, air particles and you will sweat.  Washing all that stuff off is just the right thing to do.  Put another way, would you go through a whole week without washing your hand?  OK your face might not be touching as many things in a day, but it is still another part of you that is out in the "open" all the time.
When it comes to wash faces, I am aware of 3 different approaches:
The exfoliating solution:  this is usually a combination of a cleaner along with a gritty component to remove the dirt.  As a teenager doing lot's of sports, this is what I started out with.  Made sense as there was a lot of sweat and gunk to wash out.  As an adult, this type of deep cleaning is rarely required.
The activated charcoal deep cleaner: This cleaning solution includes charcoal that has been treated to increase its absorbency.  The rational is that this charcoal component acts as a magnet and pulls out all of the gunk stuck in our pores.  This type of face wash is somewhat of a newer approach , at least to me.  The creamy one produced by

L'Oréal

has been my Go-To face wash solution for some 3-4 years now and does a a very good job. It has also done a great job of prepping my face for the shave that follows when coming out of the shower.
The smooth liquid solution: Lastly there are solutions that are simply liquid.  These are the smoothest options.  They makes perfect sense when there is no major dirt to remove and perhaps acne to deal with.  Basically, when you need a gentle wash.  These cleaners can get pretty fancy by including supporting ingredient that will help fight off the drying effects of soap and restore some oils and moisture instead of just taking it all away.  The face wash by Rocky Mountain fits into this category.
This morning was test time for this face wash.  I do the face wash as part of my daily shower.  It's just easier to rinse the soap off without making a mess.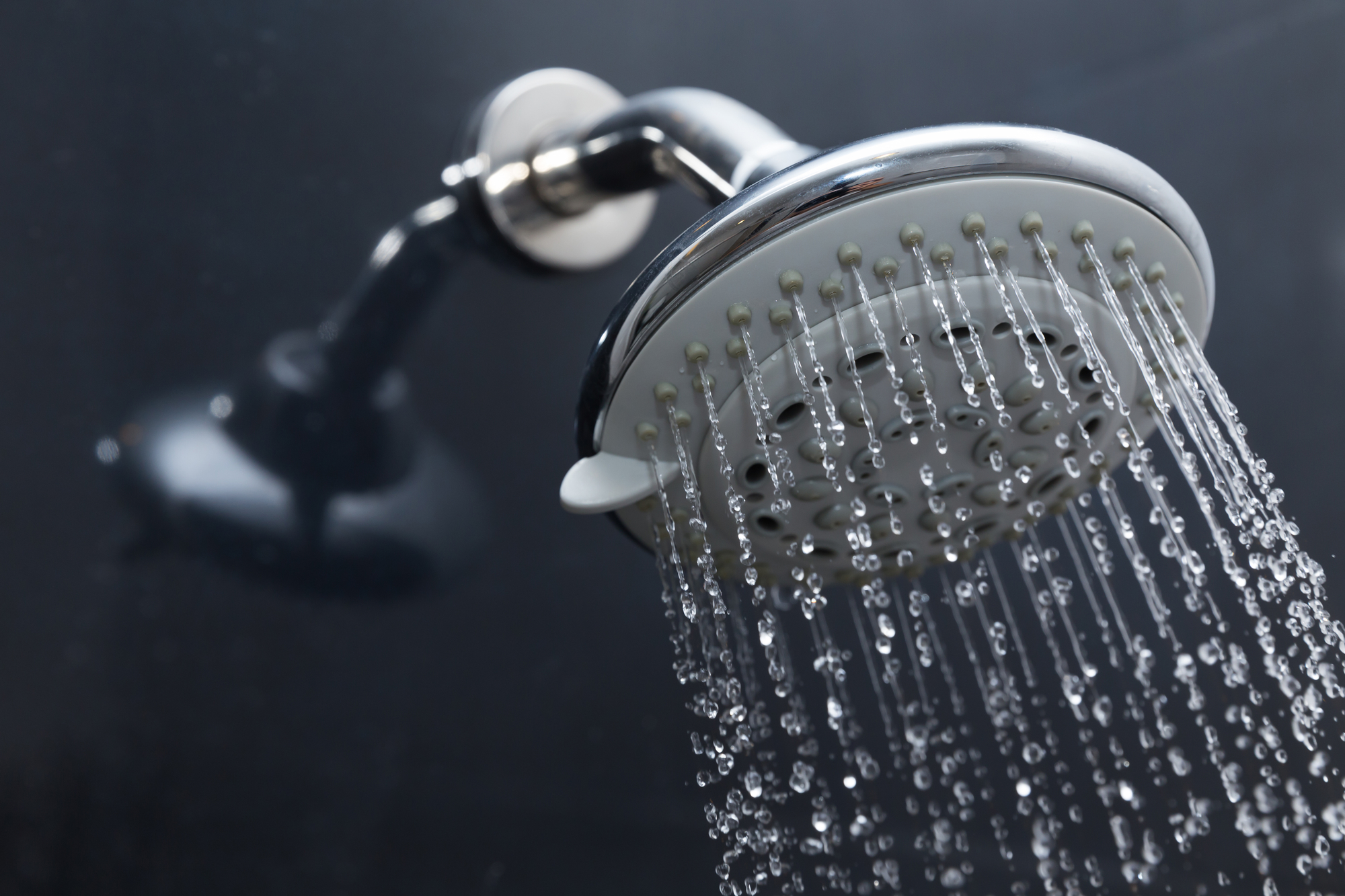 I have grown accustomed to my face wash leaving my mug squeaky clean.  As mentioned above I have been using the activated charcoal solution which is a deep cleaner.  The Rocky Mountain wash is extremely smooth and does not leave your face "squeaky.  In fact, you might not even realize that you just used soap on it.  This soap is different by having a number of oils in it to cancel and compensate for  the abrasive and drying effects of soap.  Instead of having your skin feel dry and maybe even tight, it feels perfectly comfortable and hydrated.  I have been using it for a week now and am totally enjoying this smoother approach. It has also worked well with my shaving cream.
Use the "STYLE4MEN" discount code when shopping directly with Rocky Mountain Barber Co.
Use these links to shop this products: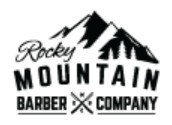 Addendum: October 31, 2017
As a result of my being pleased with the results of this face wash, I suggested to my teenage son who is struggling with some acne to give it a try as part of his shower.  I am pleased to report that his face has seriously cleared-up to my wife great satisfaction.