Signature Scent Deodorant by Crown Shaving
For you who are regulars to these pages, you know that Crown Shaving Co. has earned a special place on our shelves.   This privilege position has little to do with their elegantly presented and packaged products.  Well it did catch my attention at first.  No, it has everything to do with the exceptionally well crafted products that a gentleman would expect.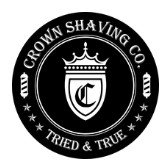 A couple of month's back Crown Shaving Co. threw it out there that they would soon be launching a deodorant. As complete as their product offering is, a deodorant is not something that was included.  And we were thrilled to hear about this addition!
OK so what's exciting about yet another deodorant?! Glad you asked!  First off, it's coming out of Dino's creative lab in Toronto.  When the lab coat goes on, good things are produced! On that, the composition of this stick is essentially natural and a very short list of participants as well. Finally, this deodorant is using the Crown Shaving signature scent which is and remains one of my favorite fragrances.  Something along the lines of spicy tobacco and leather.  It's deep and manly. A classic fragrance that is reminiscent of a simpler time.
As everyone becomes more aware and educated about the rampant use of chemical substances in the beauty/health care industry, we are also seeing the emergence of new products.  These new products are being introduced by committed artisans.  The amazing thing is that these artisans are no longer a fringe element, but becoming the main stream.  And the big brands are taking notice and trying to replicate them.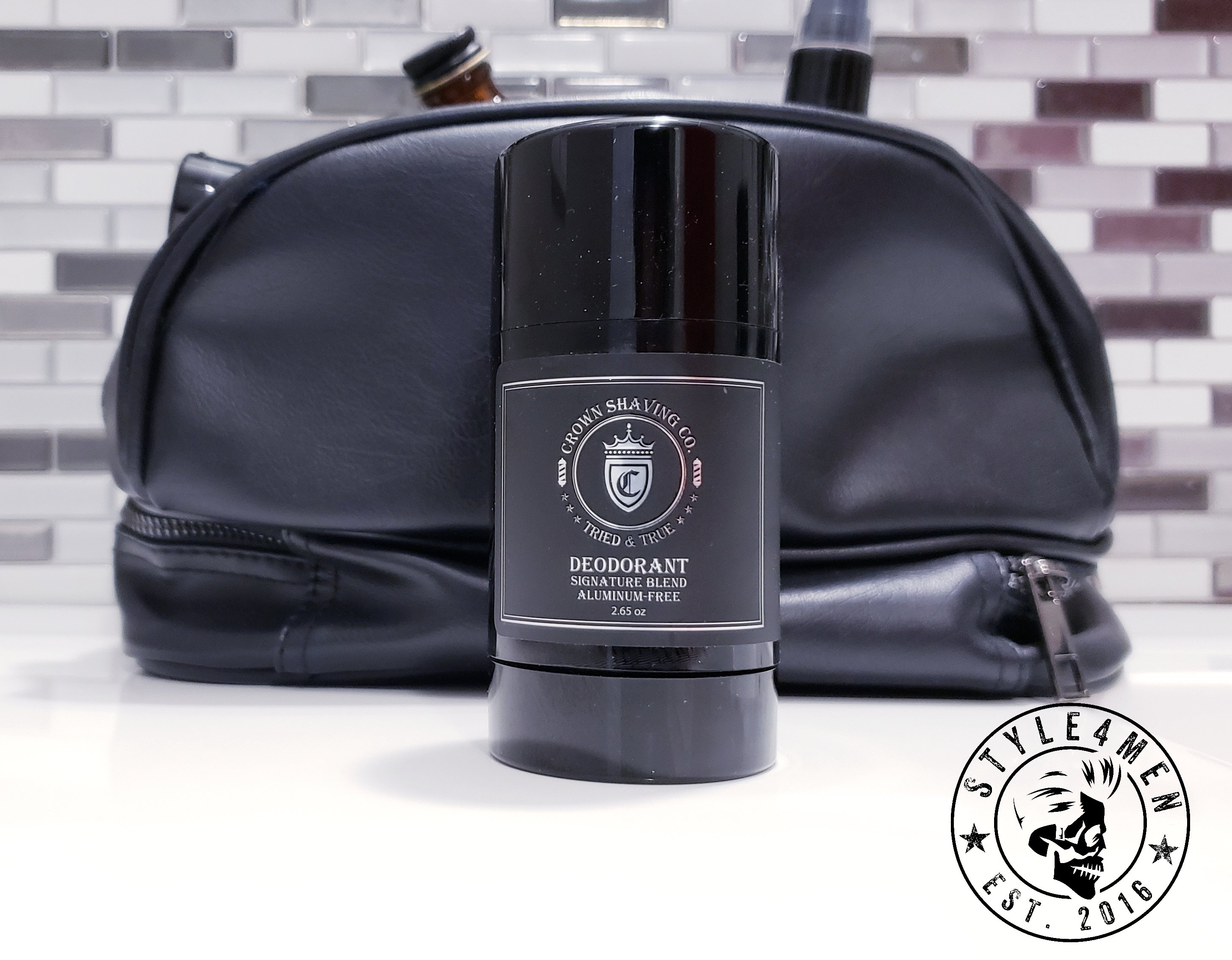 What are these Artisans doing?  They are not simply creating products, but rather re-building them from the ground up with a new focus.  Instead of being produced at the lowest price point possible, this new wave of Creators are re-examining each ingredient; how do they interact with each other, do they have side effects, are they safe, etc….
Something I have touched on numerous times, but that remains a relevant thing to bring forward: many of the work/products I feature in these pages have found their root motivation in finding healthier solutions.  These artisans have either being affected personally by the chemicals substances used in the fabrication of products or have a loved one that has suffered.  Dino, the Mastermind and muscle behind the Crown Shaving Co. brand is such a case.  After following in his Father's barbering footstep, he had to leave the trade due to health concerns which emanated from the chemicals used in the products.  Not giving up on his passion, he looked at making barbering products himself.  The rest is history and the Crown Shaving Co is synonymous to Canadian grooming excellence that we know it as today.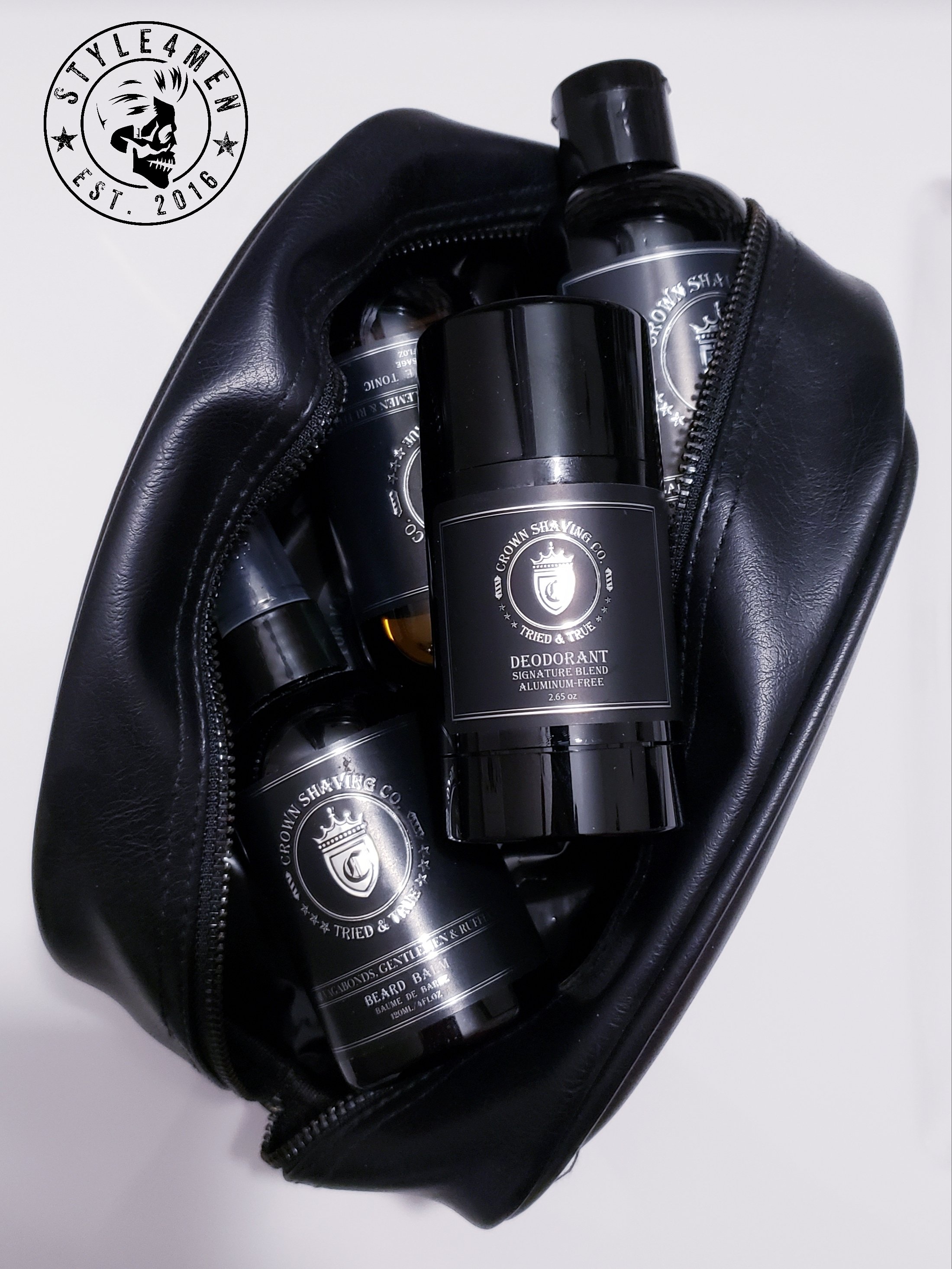 For the bulk of my adult life I have been an anti-perspirant man.  By the time I reached my late teens, deodorants weren't cutting it.  I needed something to control my sweat and manage the stench.   It was only recently as part of my product exploration for Style4men that I revisited deodorants.  As I became more educated and aware of the various chemicals being used in body care products, I equally grew more interested in getting away from as many of them as possible.
My first natural deodorant tests were somewhat disappointing as I sweated even more than before.  That being the case, I reverted back to my anti-persipiants, but didn't give up on hopes of finding the right deodorant.  Recently, I read an article that presented a very interesting argument and explained my initial excessive sweating.  Your sweat glands have been blocked by years of repeated exposure to aluminum salts and other chemicals.  When you stop using these products, your body goes through a detox.  The result is excessive sweating for a few days – this is your body flushing the crap out.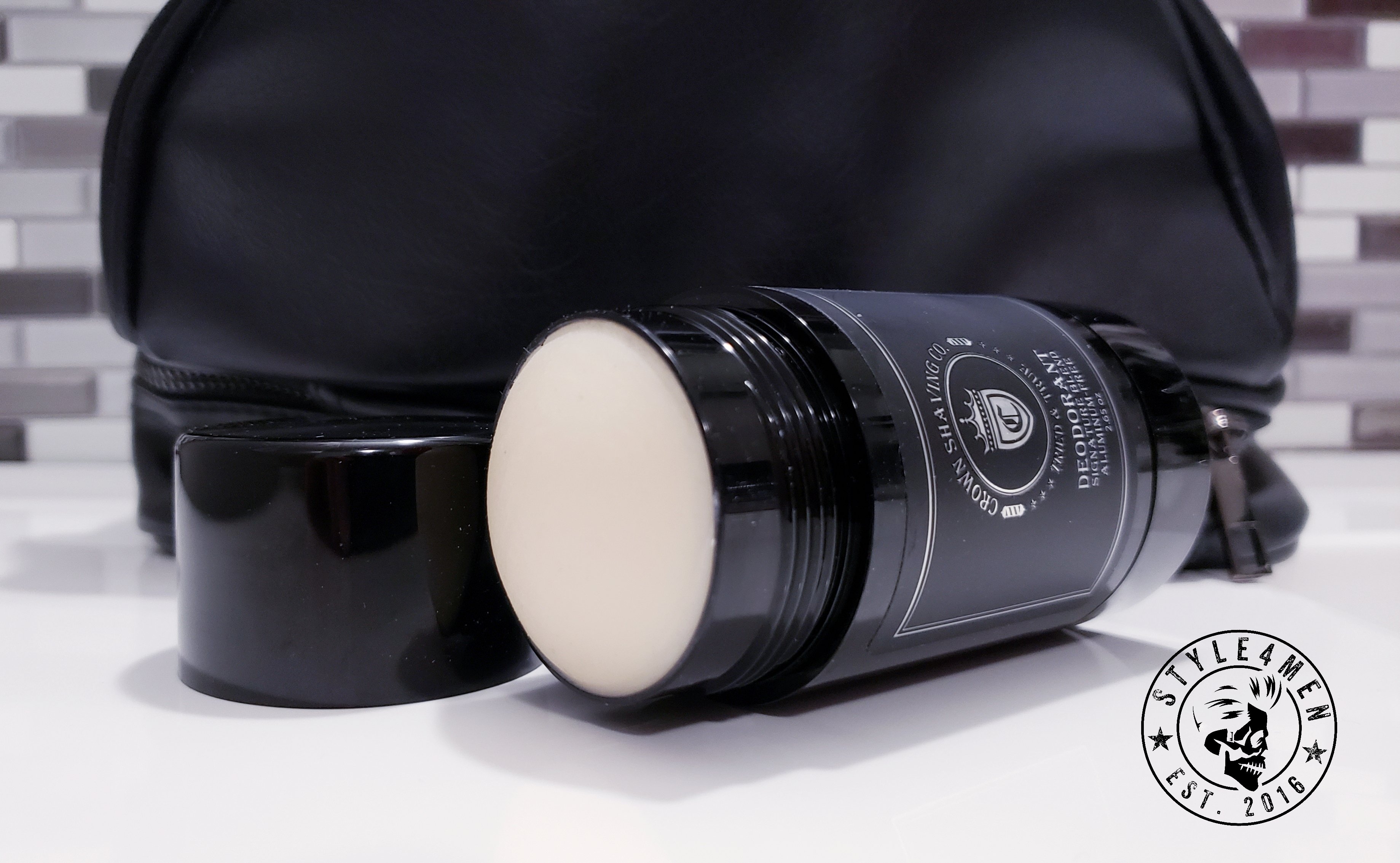 Over the last year or so, I have mostly used natural deodorants.  Without my knowing I essentially went through the cleansing. My body has grown accustomed to working with natural ingredients.  I don't stink and the sweat, to my surprise is generally under control.
The ingredient list is as follow:
Tapioca Starch
Cocos Nucefera (coconut) oil
Ozokerite Wax
Sodium Bicarbonate
Glycerine Soya (Soybean)oil
Butyrospermum Parkii (Shea) butter
Caprylic / Capric Triglyceride
Fragrance
Tocopheryl Acetate
With the current social distancing scenario we are in, I am not on the move as much, but still need some help in the arm pit area.  The Crown Shaving Deodorant has worked extremely well and I have enjoyed having the signature scent being noticeable on me for a number of hours. In short, this stick will go up on my shelf along with all my other favorite Crown Shaving products.