A Visit at Hair Junkie
Over the past year I have visited and written about a good number of Barber Shop as well as hair and shaving products.  But I realized that I had not written about my very own "go-to" and favorite hair place; Hair Junkie on Laurier Street in downtown Ottawa.  If it wasn't for this place the Style4Men project would have never happened.  Some years ago they introduced me to the Suavecito pomade.  This stuff turned out to be a revelation and a passion was born.  I started trying out different pomades and talking about it with whoever might be interested. By the time I wanted to learn WordPress (the platform Style4Men.ca is built on), writing about pomades and men's grooming in general was the perfect pretext.
This post is to share how a visit goes at Hair Junkie.
Hair Junkie
(613) 565-0123
info@hairjunkie.ca
200 Laurier Avenue West Ottawa, Ontario, K1P 6M7
A visit at Hair junkie is usually just under an hour.  It's also something like a mini vacation.  By that I mean that for the time you are there, there isn't really anything else that matters.  You are being taken care of.
Upon your arrival you are greeted by Jessie, Myra or Sam who will set you up with a nice cup of coffee or whatever you might be in the mood for.  If you are seated it will most likely not be for any length of time as the Salon is staffed with professionals who manage their time well.   In so many words, your Stylist will be ready for you at your scheduled time.  This might be a small thing but it speaks to the kind place you are going to.  Your time is valuable and so is theirs.
You will have a talk with your Stylist about what is to be done before getting the mood enhancing scalp massage/ hair wash.  This takes some 10 minutes or so.  It can always be longer in my hedonist opinion but it's a proper treatment and not just a tease.  By then I am usually relaxed and in a very receptive mood. 🙂
Onto the hair cut.  My Stylist is Juliana and she is a pro.  She is a driven woman who likes to stay sharp and on top of her skills by taking every opportunity to further her trade.  I see her about every 4 weeks and she is off on training at least 2 to 3 times a year on top of keeping her busy client schedule.  I have been visiting Juliana for some 7 years.  Yes, I like continuity but it's more about that she consistently does a great cut.  Obviously, she has learned what I like and knows what my hair can do (or not), but she never fails to produce the best possible style rendition for my mop based on what I asked for.
Once the cut is done she always asks me to check that I am happy with everything.  At times, there has been things I might have wanted to be adjusted once I see how that looks on me and she does the necessary tweaks to make it work.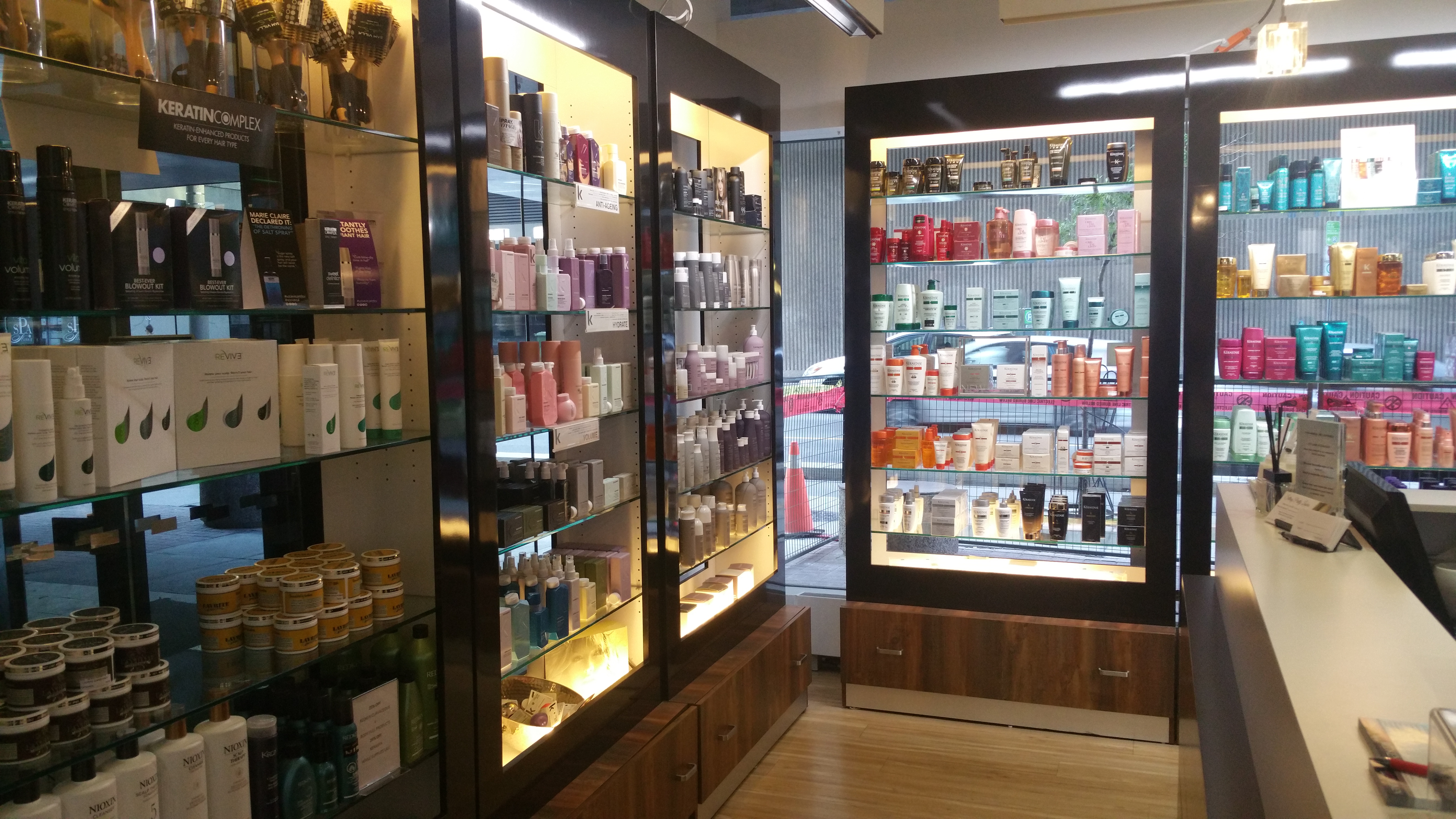 For the longest time, I have styled my own hair once the cut is done.  Not because she doesn't do a good job but more because I have a set idea of what I want and can't always communicate it.  Recently, we had a little switch and she blow dried my hair and styled it.  Well, not only did I learn a few things, but I was also "blown" away by her mastery of the brush and dryer.  My hair had no product and it was transformed into a fabulous looking pomp.
The visit at a Salon is also somewhat of a social experience.  Juliana is someone with who it is not hard to spend an hour.  She is a smooth and gentle person and it comes right out so having a visit with her is always time well spent.  I should expand this to the Salon has a whole.  People working there like their jobs and it shows.  The Salon has done a great job of retaining talent, with new Stylists being able to start out and move forward in their career.  If I have my facts right, I met Juliana in her first year at Hair Junkie.
In so many words, I always enjoy my time there and always walk out with a great cut.
Juliana at work
As a perk you can currently get a free REDKEN toiletry bag with your service purchase by mentioning STYLE4MEN, while quantities last.