WATCH STRAP UPGRADE WITH STRAP-MONSTER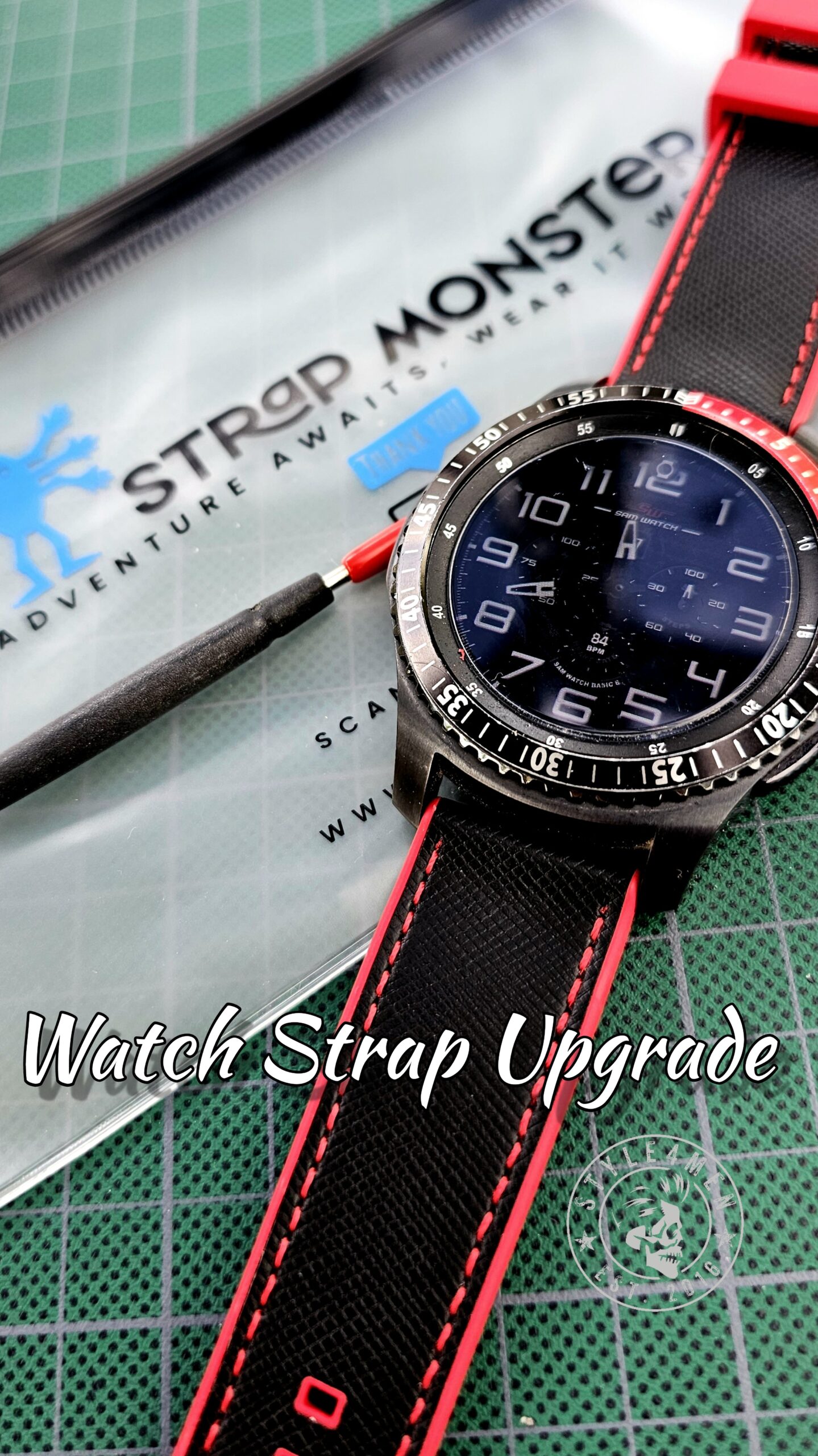 A stylish watch goes a long way. But what if I told you that your stylish watch could go further?  Changing the strap is one of the easiest things you can do and honestly one of the most fun things as well.
Not only are you leveraging your beloved time-piece but you are expanding the context and outfits it can go with.  For the longest time, most straps had to be installed with those pesky coil pins that were rather hard to work with.  Embrace the quick release pins which makes this a nearly seamless process.

I have been a watch enthusiast since my late teens and embraced the advent of the smart watches.  Not so much for the countless health monitoring features, but rather because of the infinite faces that are available.  Add to that the wide variety of straps.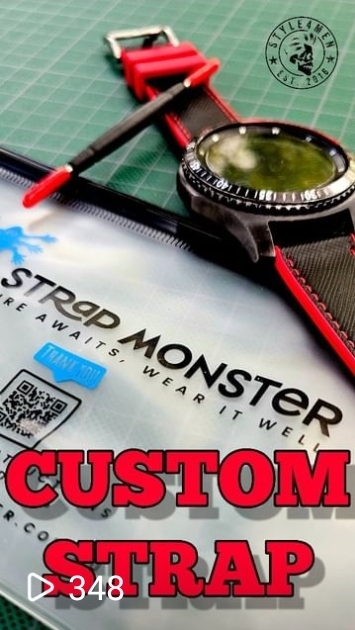 All of a sudden, that one watch is now 5-25 different watches. I opted for the COMBI FKM+ Saffiano Leather Watch Strap in Black/Red
Here is what I like about it:
Perfect fit for my Samsung S3 Frontier
Extremely Comfortable
Well Constructed/Robust
Easy Installation
Less than 2 weeks to ship from Australia to Canada (Yeah – Amazing)
TAKEAWAY
A must for any watch enthusiast or anyone simply needing a new strap.