6IX MAN Power Clay – A volume power house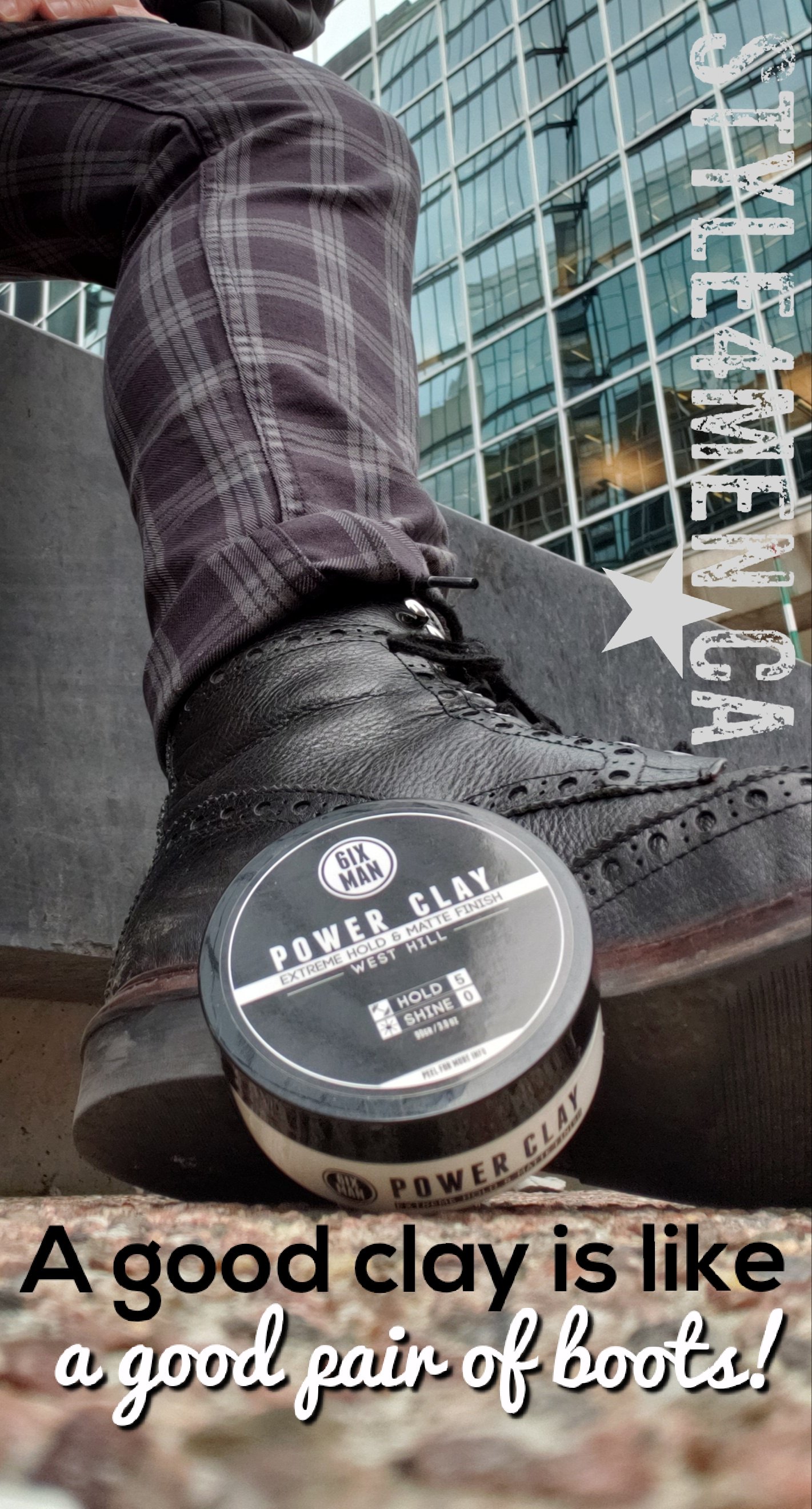 We're back with another product by 6IX MAN.  This time we are trying out their POWER CLAY (West Hill).
Clay as a whole is a very interesting hair fixative because of how light it is.  This single property makes it an incredible volume maker.  Over the last few years, clay has filled in a gap in men's hair styling solution.  When you compare pomade to clay for example, pomade is thick and rather heavy.  It does a great job to slick hair back and hold it down. When you want hold and volume, than you are after something a little different.  This is where clay comes in.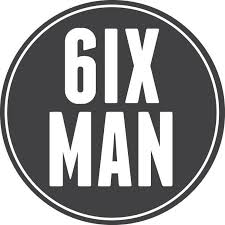 Most hair fixative makers typically offer the following options: Cream, Paste, Pomade and Clay. I have noticed a fair bit of confusion between paste and clay on labels.  In some cases, a paste is labelled as clay and I suspect that this is simply because "Clay" is the new cool kid and everybody wants in.  In the case of 6IX MAN this is a real clay (charcoal powder). That said, clay and paste offer very similar styling results. Cream is generally a very light solution to add a bit of humpft but with little hold.  Pomade as we know, is a much stronger option offering both hold and shine.  Clay offers something different: volume, hold with a matte natural finish.  You can start to understand why everybody wants in!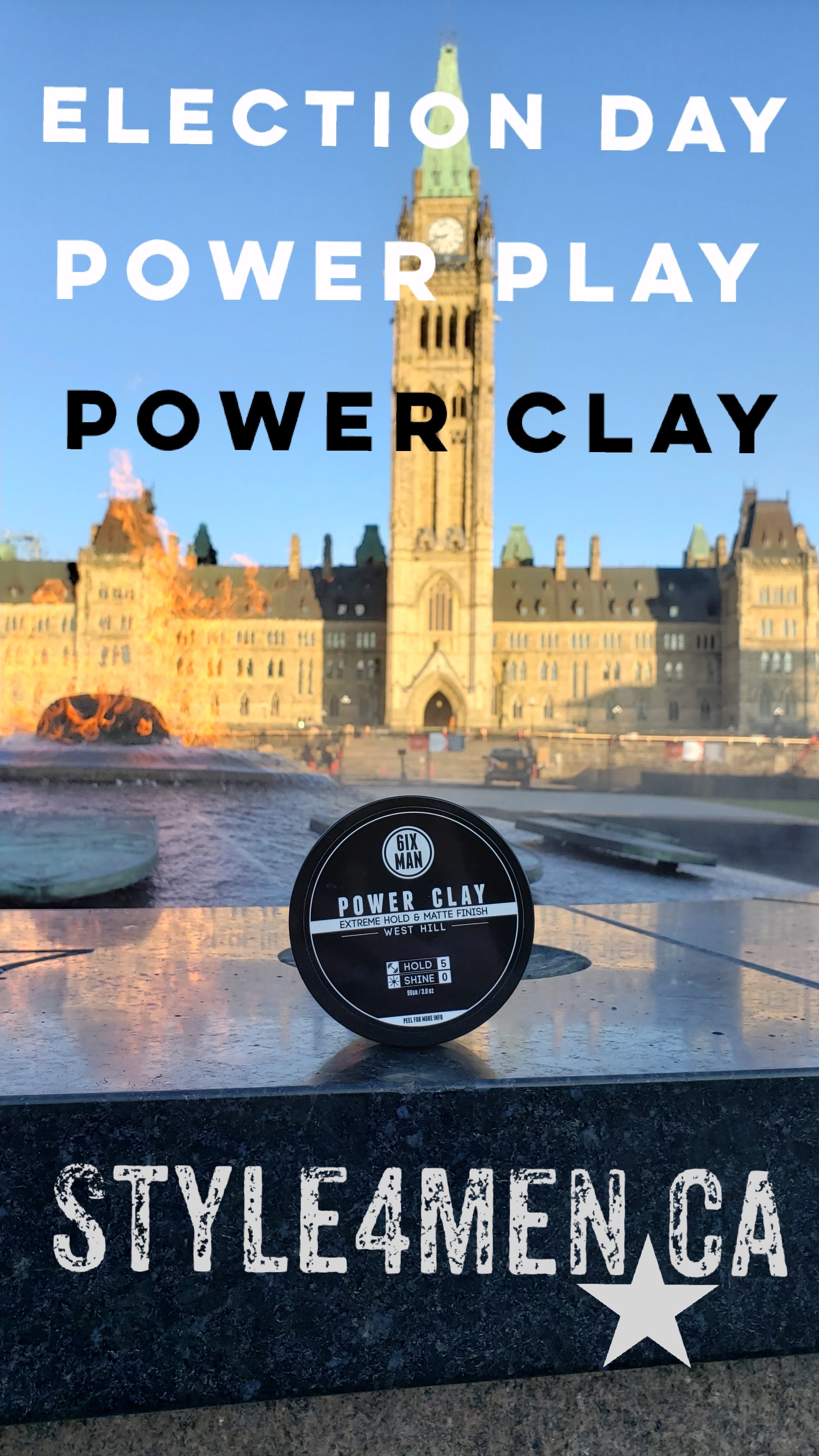 On the day of our recent Federal Election, I had a little fun with the jar.
When we say "clay", yes at the basis the product contains actual clay but it is in fact a surprisingly more complex recipe. To make it all work, a number of other participants need to be invited to the party.  Noteworthy guests are natural oils such as argan oil. This nevertheless remains a water based product and is as such a very easy thing to wash out.
Here is what I liked about the 6IX MAN West Hill Power Clay:
It's a real Clay and not a paste as often turns out to be the case
Made in Canada with a tribute to Toronto. West Hill is one of its neighbourhoods
Very pleasantly scented. Think musk with a base note of fruit.  Classic!
Creates excellent volume
Easy to wash out.
As with all 6IX MAN products, I was drawn in by the clean and modern packaging.  The simple black and white contrast works.  At 90 gr this is a good size jar.  Considering that this is a proper "clay" it will last you twice as long as a gel or a pomade jar.  Very little product is required to create impressive volume.  This is a key point to clarify.  Being so light, clay will allow your hair to go higher and look fuller than you imagined possible.
Clay can be used on its own to create volume and style, or in combination with another fixative.  The 6IX MAN West Hill clay offers an honest hold, but it is not an all-day hold.  It is labelled Extreme Hold which in the context of a clay is true, but don't expect that to mean the same thing as an extreme hold pomade. If you are looking for a "style and forget" product, this might not make you perfectly happy as you will need to restyle a little about every 3-4 hours. If on the other hand your goal is to create a high pomp, than this clay will bring a smile to your face.  You can also lock that style in place with pomade or hair spray.  But expect that this will create a bit of shine in an otherwise matte finish.
There are two ways of applying clay.   In damp hair or in dry hair!  I personally find that applying in clean dry hair is not a perfect solution as there is little moisture in clay leaving very little time before the product dries.  Working with damp hair, you might end up putting too much product.  My solution is to have dry and clean hair to which I spray a small mist of water with my barber spray bottle.  That results in the perfect amount of moisture for an effortless styling. Just keep in mind that on a first styling, adding some moisture will help smooth the application.  You might simply add a few drops of water in your hands.
Just like pomade, scoop a small portion out and relax it in your palms until it becomes cream like.  Then distribute it evenly in your hair.  This is important in order to get a consistent hold. Keep in mind that very little clay is needed in order to achieve a style. I used about a dime size scoop.  My undercut is at clipper guard #1 around the sides and back and at some 7 inches on top.  I style it in a pomp or a quiff depending on the hair's mood that day.
When scooping it out, the clay was a little firm but still remained easy to portion out. It then relaxed in within a few strokes.
Since this clay's number one property is to create volume it is also a fantastic option for guys with thinning hair as what you have will look thicker and fuller.
Here is the rating on a scale of 1 to 5 where 5 is a perfect score and/or level of shine:
Hold: 4
Shine: 0 (this is a matte finish product)
Texture: 5
Feel in hair: 5
Facility to wash out: 5
BTW – if you are wondering about the brand name, 6IX is a Toronto thing. Toronto is the result of the amalgamation of 6 municipalities. The Toronto telephone area codes also end and start with 6's (416 & 647).
6IX MAN = Toronto Product for men
To sum things up, the West Hill clay is a power house when it comes to volume and a natural matte finish.  This is for folks who want to have that amazing pomp or quiff but not look like there product in there holding it all together.
Below is my little video intro of this clay which got featured in my Instagram stories.