AXE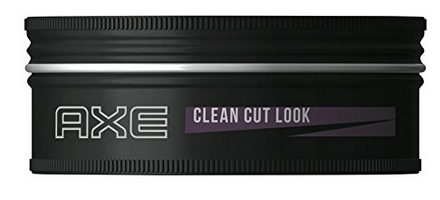 A pomade for shiny days
Pomades are not typically a main stream product.  In other words, your local pharmacy doesn't hold such products.  Until, AXE entered the pomade market.  You will know AXE as the maker of numerous body wash product for young men.  They have a distinctive black packaging.  So when I saw that they were making a pomade, I just had to try it.  I told myself that if the product was good, it would certainly solve any provisioning problems.
BTW –  AXE is also know as LYNX in other parts of the world.

First off, the pricing makes is accessible to everyone at some $5 to $8 depending on sales. The packaging was proper and uses the typical black AXE presentation.  The scent was also typical to the AXE product series and fairly intense but not unpleasant.  The texture looked very promising as it was a properly firm jelly.  The product is produced in a bluish hue.  Again, appealing. Working with the product was proper and similar to most other pomades.  The hold and the shine is where this product differed.  It offer lot's of shine. but very little hold.  In that sense, it is more like a traditional oil-based pomade.  You can certainly achieve that 50's greaser look.  The pomade does not quite dry so you will be able to re-work it throughout the day with ease.  That being said, if you want some elevation to your hair, this product will not be what you want.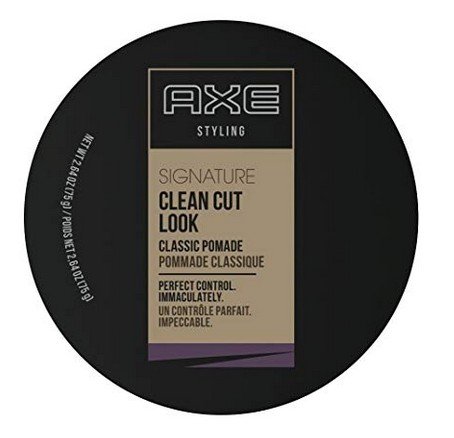 In summary, it is a perfectly acceptable product and can certainly call itself a pomade.  Price wise, it is unbeatable and what it lacks in hold, it gains in shine.
Something fun about AXE is that they have amusing and to the point ads.
Here is the rating on a scale of 1 to 5, where 5 is a perfect score or level of shine:
Shine: 5
Hold: 2
Texture: 4
Facility to wash out: 5
Use these links to shop for this product: