Barbier So Gentleman – Stunningly Slick Barber Shop
This afternoon I paid a visit to a Barber Shop that was more-or-less hidden away in a residential neighborhood; Barbier So Gentleman.  Actually, I would have never known about this place if it wasn't for some networking with the Manager of my local Ernest Men's Boutique.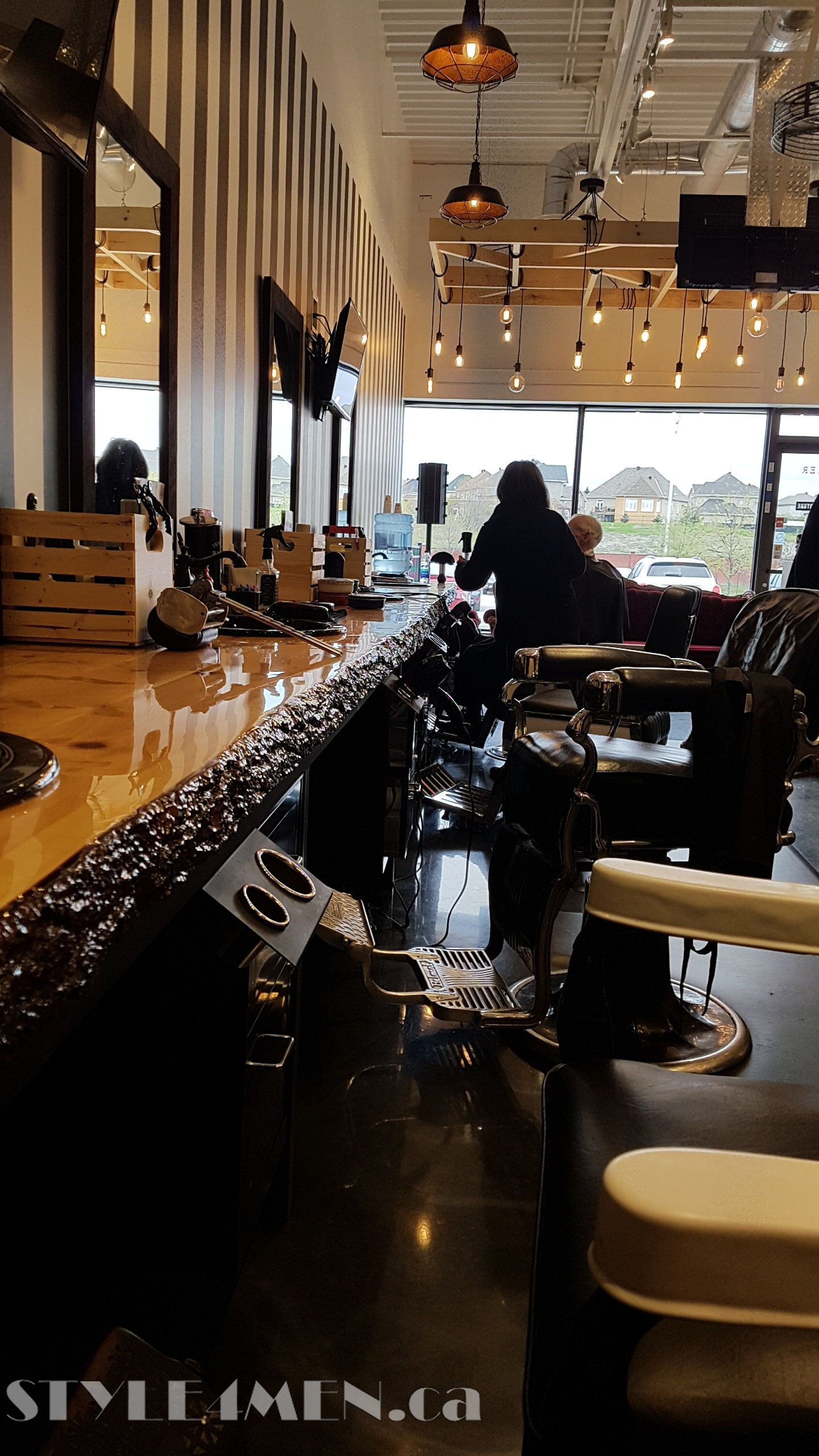 Presentation wise this place looks absolutely stunning.  Every angle, every material and every accent screams "Barber Shop" modern. It is totally stylish and inviting.  A man's lair. Hopefully, the pictures speak for themselves.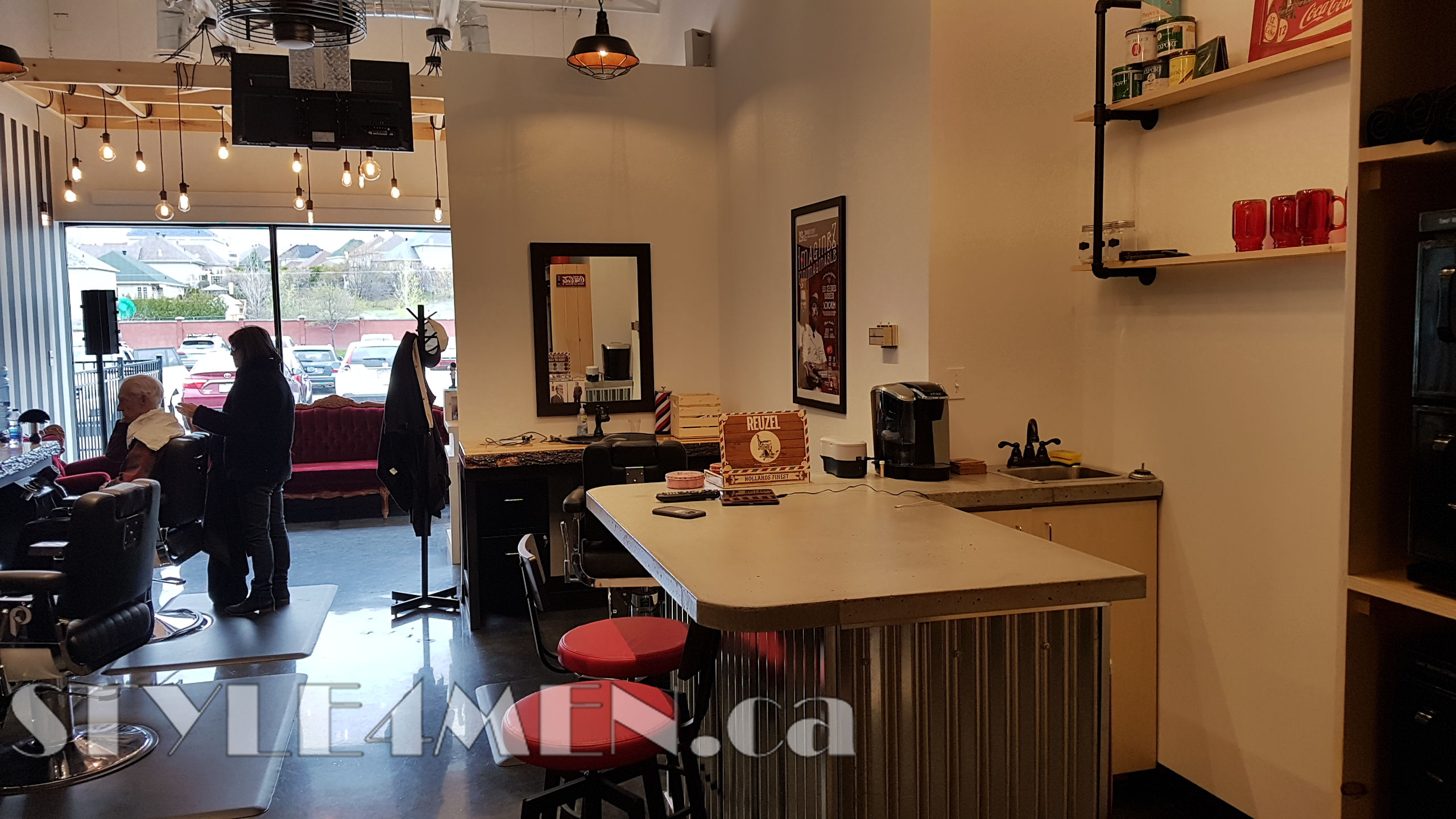 On the product front, this is a REUZEL shop!  The first I have witnessed.  As you know, REUZEL is an awesome brand and I have been nothing but impressed with the products I have tested.  So Gentleman has the full line from the pomades to the after shaves.  They even have the REUZEL Barber pole that is a pomade jar holder.  So cool! (Sorry, I couldn't help myself there.)  REUZEL is certainly making its way into Canada, but it remains rather hard to find.  Having this shop carry the brand will give the folks of Gatineau another shopping option.  I picked up a REUZEL after-shave that will tested in another post.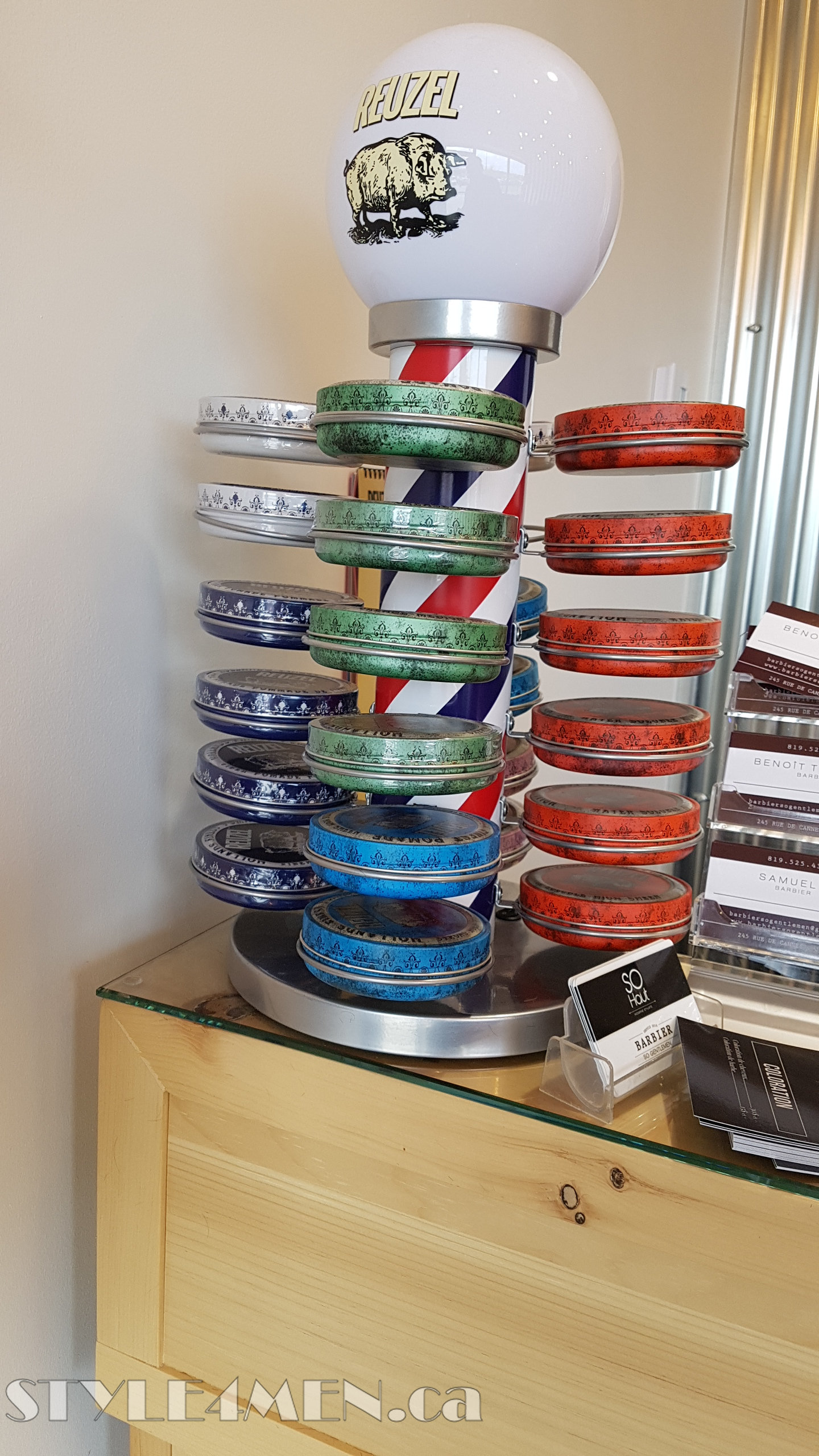 Since I didn't need a haircut, I only got the back of my neck cleaned up.  Something that needs to get done too often it seems.  That was done nicely and with a nice conversation about the shop which opened its door in December 2016. Overall, very pleasant.
Sadly, the owner and mastermind behind this Barber shop was not available.  There is actually two shops side by side: Barbier So Gentleman and the So Haut Stylist salon.  The So Haut salon is the parent salon of which the So Gentleman is "the Man" spin-off.   The ladies I spoke with at So Haut were again perfectly nice.
As mentioned, this shop is located somewhat outside of the core area, but its sheer uniqueness is worth the detour.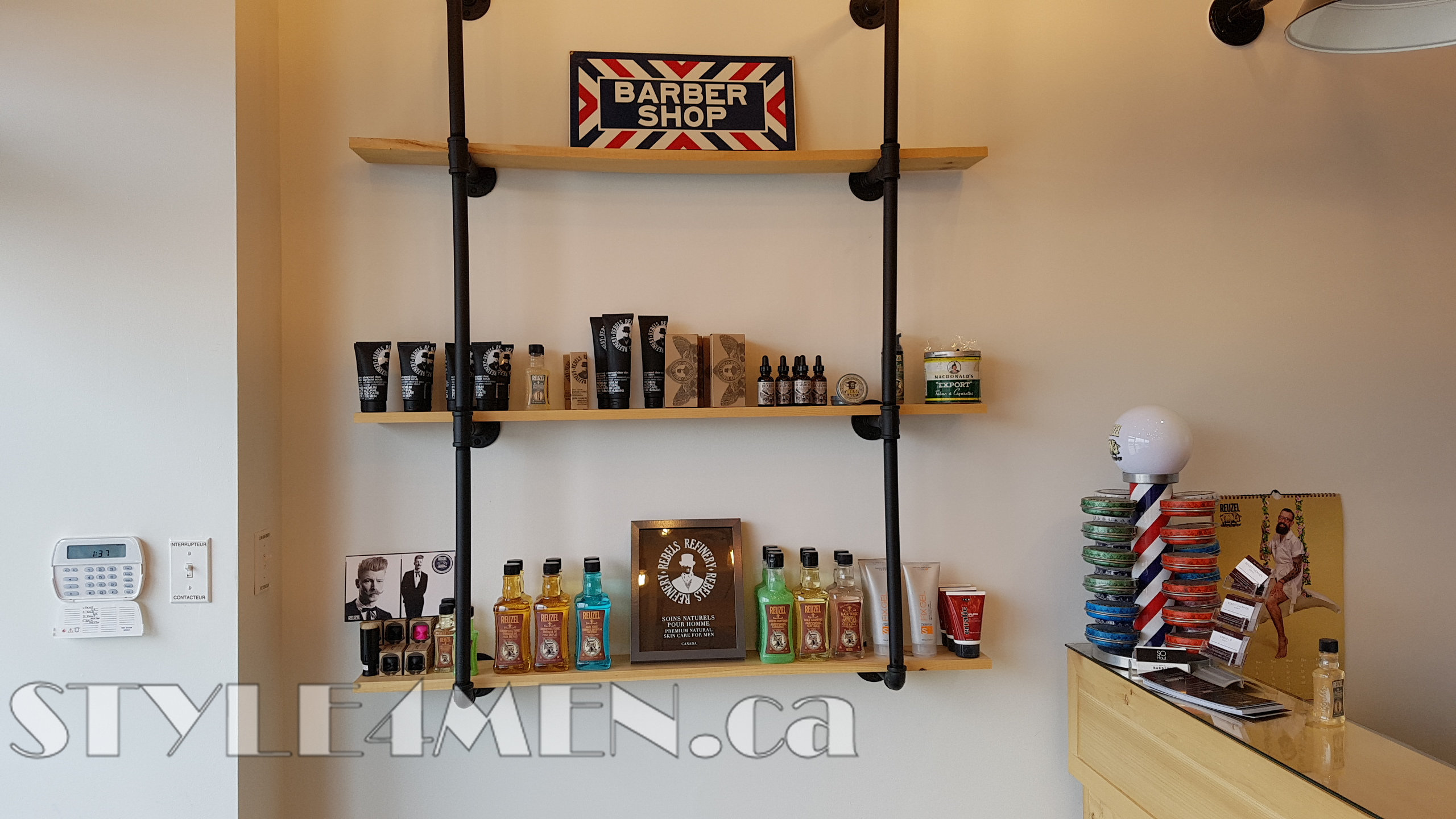 You can find them here:
B A R B I E R   S O   G E N T L E M E N
245, rue de Cannes
Gatineau, QC J8T 8C5  //  8 1 9 . 5 2 5 . 4 3 2 1