Barburys – An appropriately mature pomade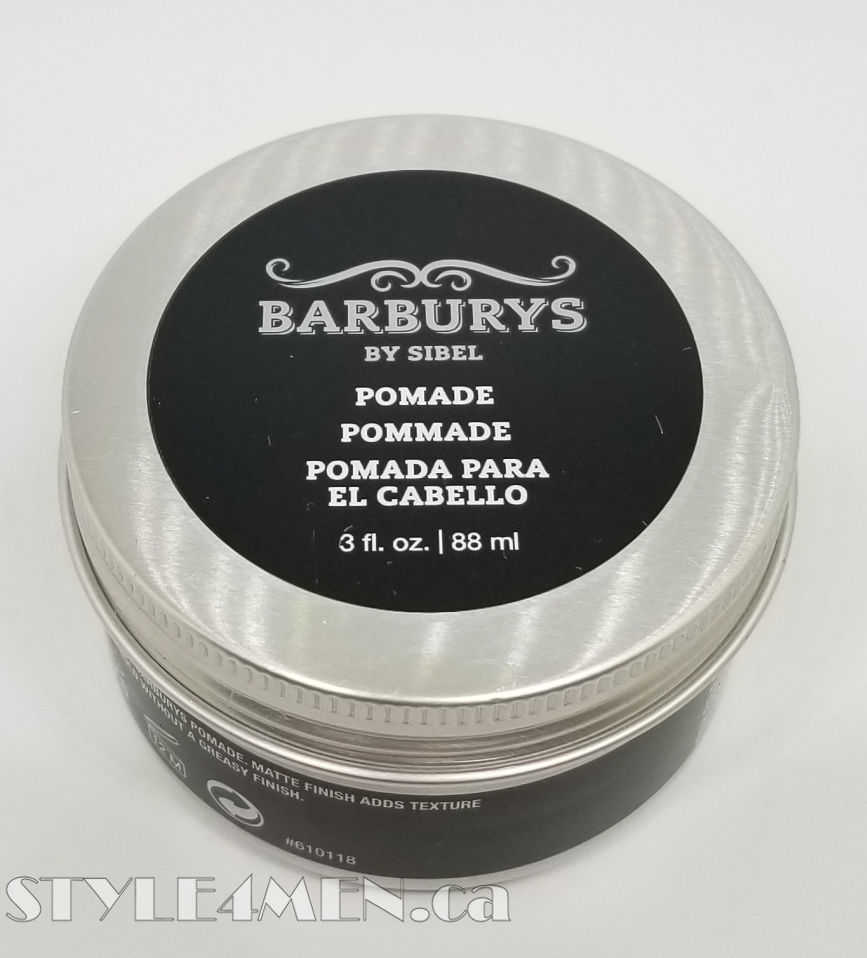 When I visited Sally Beauty's shop on St-Laurent a few weeks back, I picked up a number of hair products.  Once of which was the Barburys Pomade.  This was an entirely new brand to me.  Finding it on the shelves at the store was my first encounter.  Being presented with new products is one of the reasons I enjoy going to shops.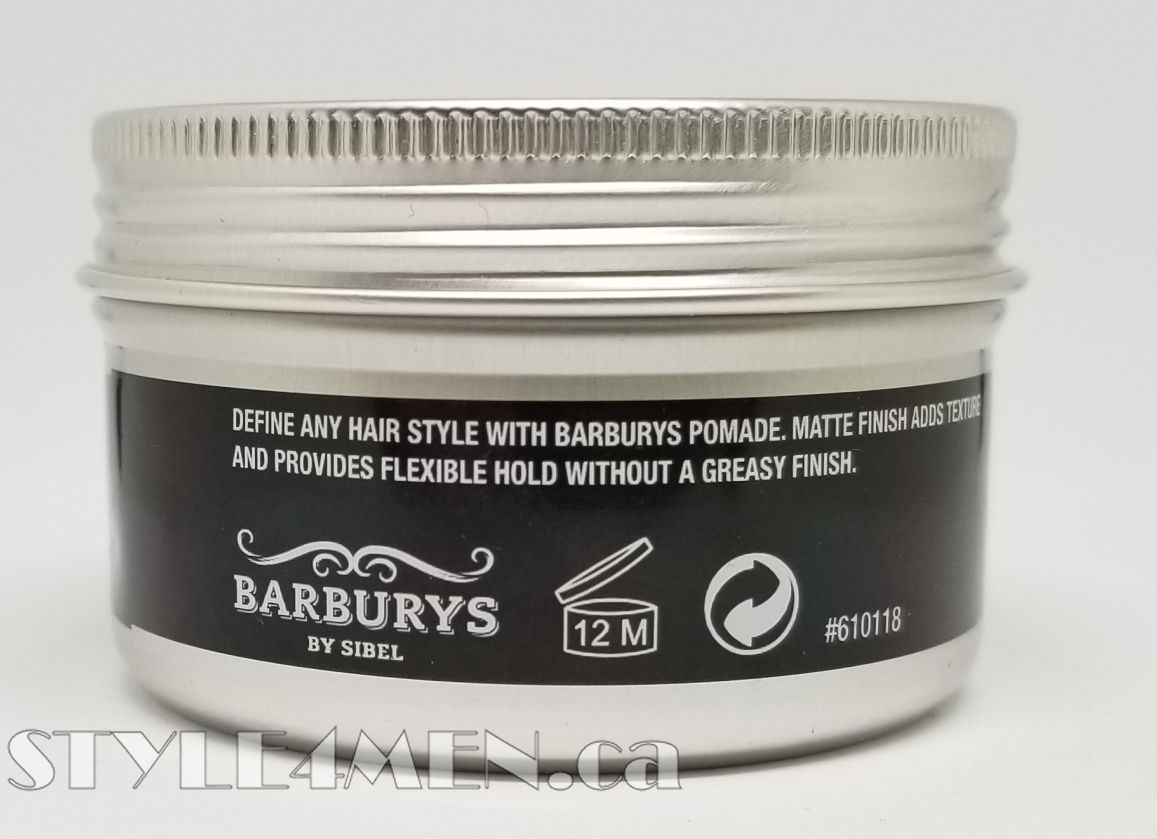 Why did I decide to buy it? First off, I liked the proper aluminum can packaging and vintage black labeling.  It's simple and classy.  Secondly, the jar was not boxed or sealed so I took a peak inside to see what this stuff might look like.  It was a proper clear jello-like pomade.  Lastly, the price was right at less than $12.  With the growing rise and success of pomades, the prices have also moved up.
This morning was test time.  If you don't want to read on, here is the short version:  Yeah Baby!  Easy to work with and phenomenal hold.
Upon opening the jar you are presented with a unassuming clear jello-like pomade.  The scent is fresh and mild so it will not clash with whatever else you might want to have going on that day.  Another way of describing it would be: appropriately mature.
Taking a scoop out, my finger was presented with a proper amount of firmness which I took as a very promising sign.  Relaxing it thereafter was no trouble.  It was easy to spread evenly and style my hair in a proper pomp.  The pomade is light enough that reaching some height is completely possible.
Even though the ingredient list is lengthy, the vast majority is made up of natural ingredients.
Here is the rating on a scale of 1 to 5, where 5 is a perfect score and/or the level of shine.
Hold: 4
Shine: 3 (the product identifies itself as being matte)
Texture: 4
Feel in hair: 4
Facility to wash out: 5
Overall, I was so pleased with this pomade that on my second visit at Sally Beauty I purchased 3 other products from Barburys: their shampoo-conditioner combo, their shaving cream and the after-shave.  Rest assured that these products will all get their time in the light.
You can shop for this pomade using these links:

Addendum September 24th, 2018: With the number of pomades I work with, it is rather rare that I actually finish a jar.  I got to the bottom of this jar and am longing for another.