Beyond the unboxing with Hardworking Gentlemen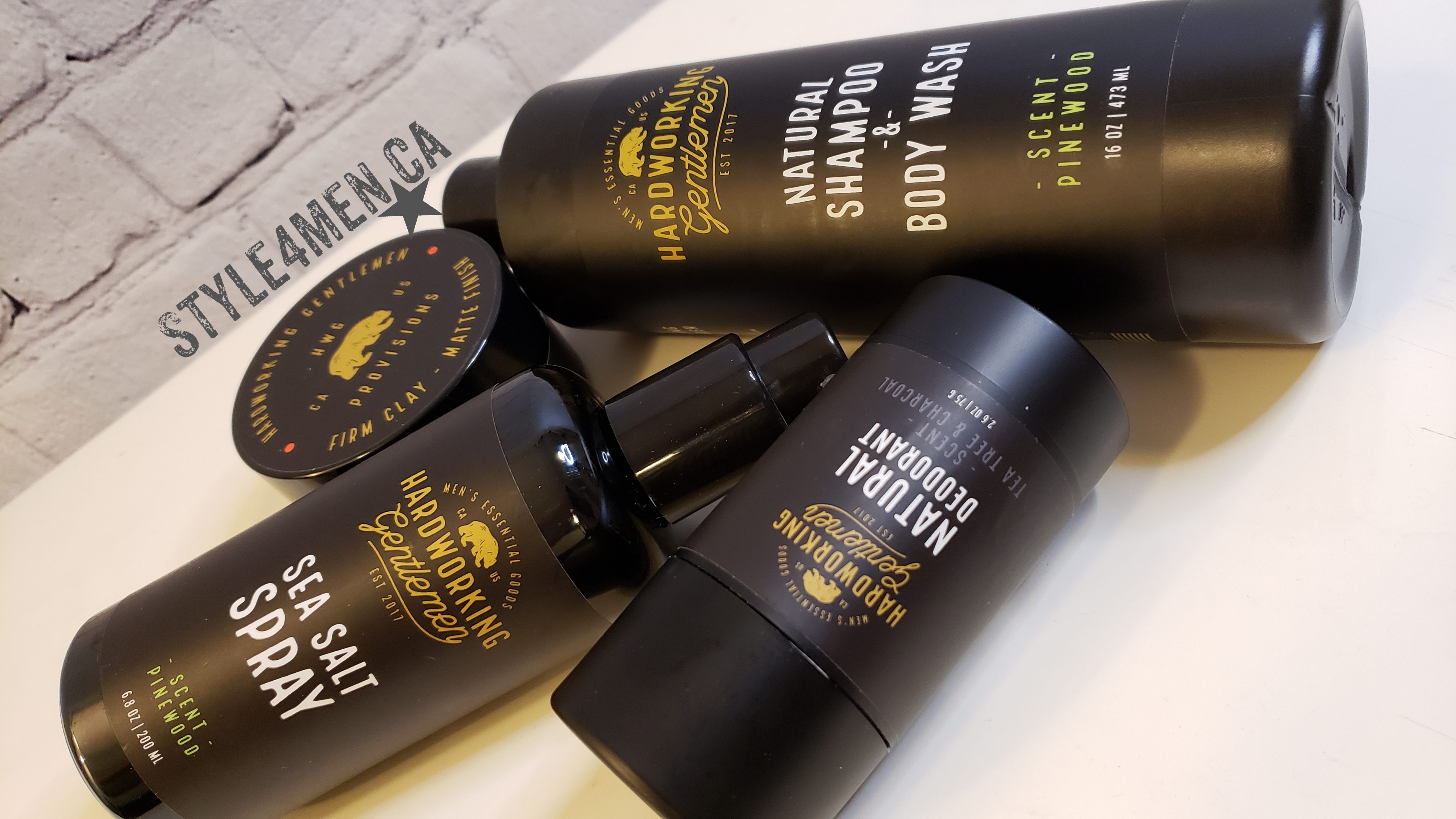 Earlier this week, I posted my unboxing of the Hardworking Gentlemen suite of products.  Being psyched about the whole thing I tackled a number of these items on the morning after.  🙂  I tried: the body wash, deodorant, sea salt spray and the firm paste!  We could say that I immersed myself in the Hardworking Gentleman grooming regimen!  The skinny is that I loved it!
Thank you to the Gent's at Hardworking Gentlemen for making this review possible.  😉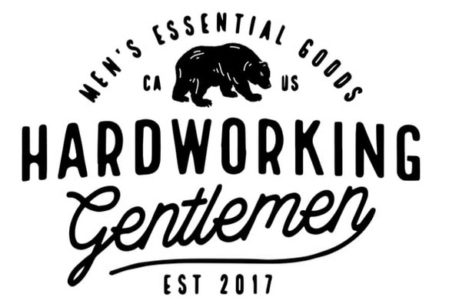 BODY WASH
First off in the shower the body wash put me in a totally receptive mood with its captivating aroma.  I am a sucker for a good scent!  The label indicates Pinewood, but there is more to it than pine.  Rather, I should say that it is considerably more interesting than just pine, which on its own is a pretty nice aroma no matter how you look at it. Sadly I can't quite put my nose on it.  Sweet, deep and a little musky are the companion flavors to the top note of pine.

As mentioned in other posts, I am a bit difficult when it comes to body washes and shampoos.  My general observation is that they often leave your skin and/or hair dry and itchy.
The Hardworking Gentleman's body wash:
lathered up nicely,
provided a very complete and thorough wash
rinsed off without a fuss
left my skin feeling clean and comfortable (not dry)
there was no oily residue
DEODORANT
So let's just say that I was in the mood to go all the way! The next contender was the deodorant.  Now, before going any further I have been an antiperspirant guy most of my life because deodorant just can't handle me.  Over the past 2 years or so, this new breed of natural deodorants has been considerably better and Hardworking Gentleman's solution did an excellent job.  I am in Eastern Canada and winter started the party early with the thermometer being well under zero for the last 15+ days. That means that this underarm solution doesn't have as big of a job as if it were July. But being a northerner anything over zero Celsius is warm and I still get hot anyways.  I thus want to give it credit because I did not find myself having sweaty pits throughout the day.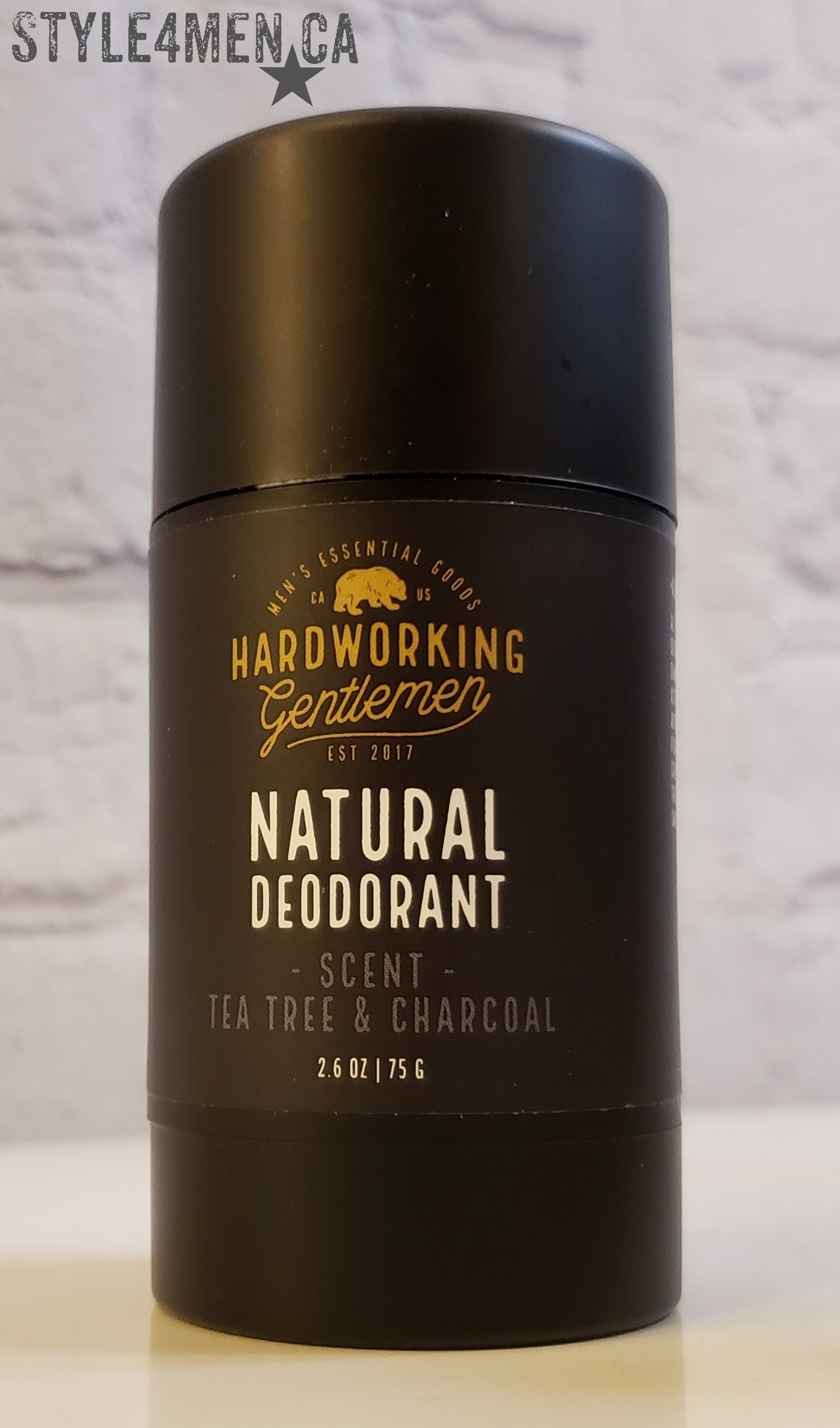 The scent is identified as tea three and charcoal.  Perhaps my nose is playing tricks on me, but I also smell a distant orange in there.  The sum of the fragrance is well gauged and not overpowering.  In other words, this will not take over your cologne's job. Overall, I had no arm pit related concerns today, which is exactly what I expect from my pit stick!
SEA SALT SPRAY
Onto the hair!  In order to have a fresh canvas to start from, I washed my hair.  Coming out of the shower I blew dried my hair and had breakfast.  After which I sprayed a bit of the sea salt spray to moisten the terrain.  Oh my! The fragrance!  It's beautiful!  The label indicates pinewood just as on the body wash, but for reason it seems a tad more potent and charismatic in the spray version.
Since this is a salt spray I was expecting to feel an element of grit.  No!  It was extremely smooth and felt more like a luxurious texturizing spray than a pure salt spray.
A salt spray or texturizing spray can be used in a couple of ways:
As a volumizer when blow drying your hair
As a moisturizing mist when reviving your style on the morning after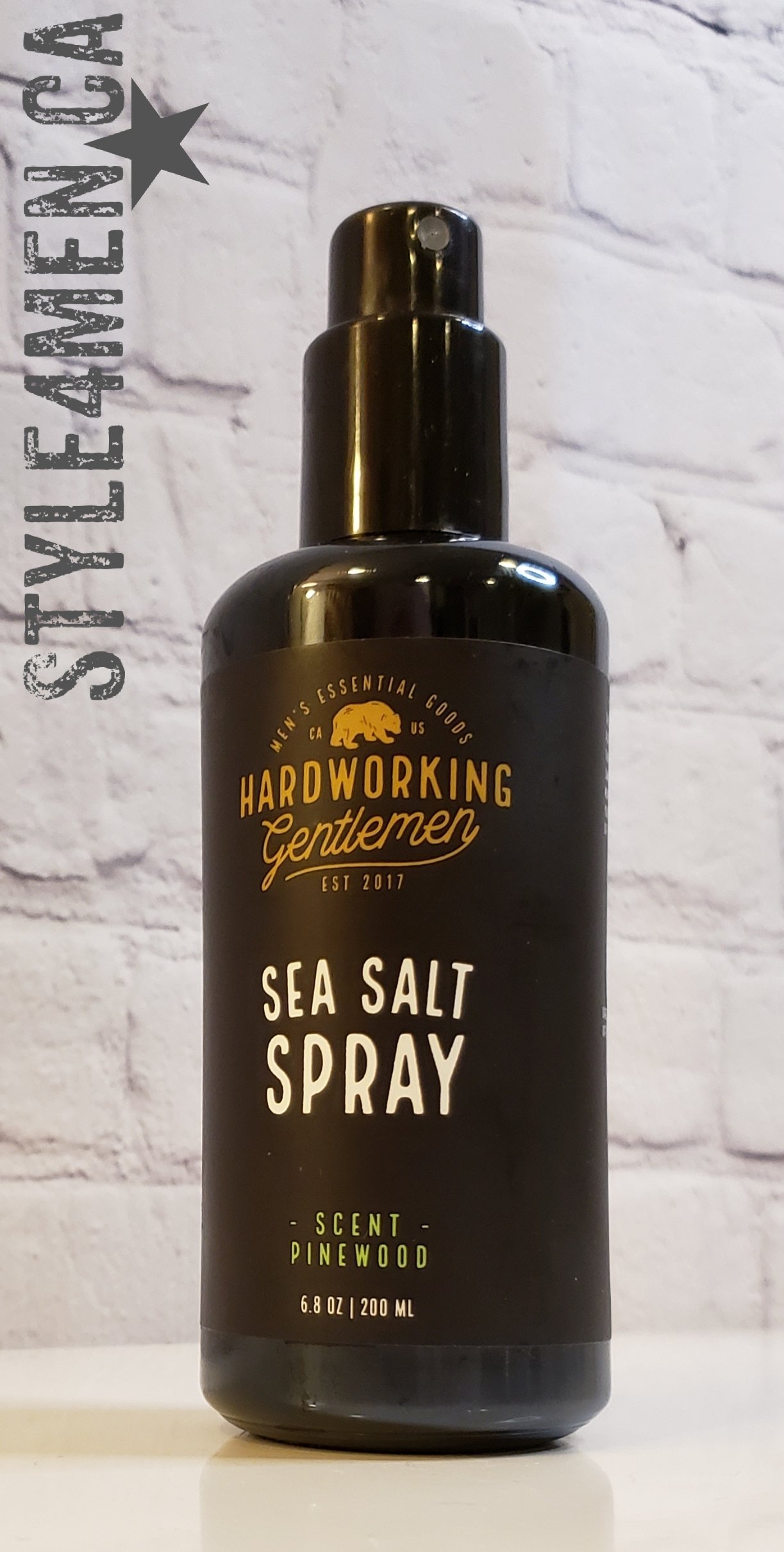 After pomades, salt sprays/texturizing sprays are my favorite hair products. Such a simple product to use while offering a phenomenal styling edge.  Once you try this, you will wonder why you lived without it for so long. It's like eating fried zucchini sticks without the dip.  Once you dip…
FIRM CLAY
The final product in today's immersion was the firm clay. Often enough clay, by its firm nature can be a bit of a tough product to work with.  This was more of a firm paste and quite pleasant to scoop out and blend in.  I personally find that blending in clay into slightly damp hair is the most agreeable approach and I had previously sprayed a few shots of the sea salt mist.  The results were very nice.  Excellent texture and volume along with a completely natural looking finish. I am typically partial to pomade as I appreciate the "lock everything in place" behavior, but this offered a smoother and more natural look. I will also add that I received 2 compliments.
Here is the rating on a scale of 1 to 5 where 5 is a perfect score and/or level of shine:
Hold: 4
Shine: 0 (this is a matte finish product)
Texture: 5
Feel in hair: 5
Facility to wash out: 5
FYI – styling with the paste will require occasional touch-up restyling during the day.  As this renders a more natural styling, the hair will have some movement thus needing a little attention.  Considering the total package, this is completely acceptable.
For those with thinning hair, take note!  This clay has a noticeable thickening effect.  In clear terms, it will make the hair you have look thicker and fuller.
PACKAGING
Now I have to comment on the packaging. This is usually where I start off, since it generally takes a minimum of good packaging and presentation for you to even consider a product. The black labeling and containers reached me.  It's simple and manly. The vintage labeling drives the whole presentation home.  Yes, we might be reaching a point where the vintage branding could start to become more common, but I think that Hardworking Gentleman has managed to retain that edginess and authenticity.  I also appreciate the Californian Bear being part of the adventure.  A simple touch that speaks to one origins.  I respect and appreciate that!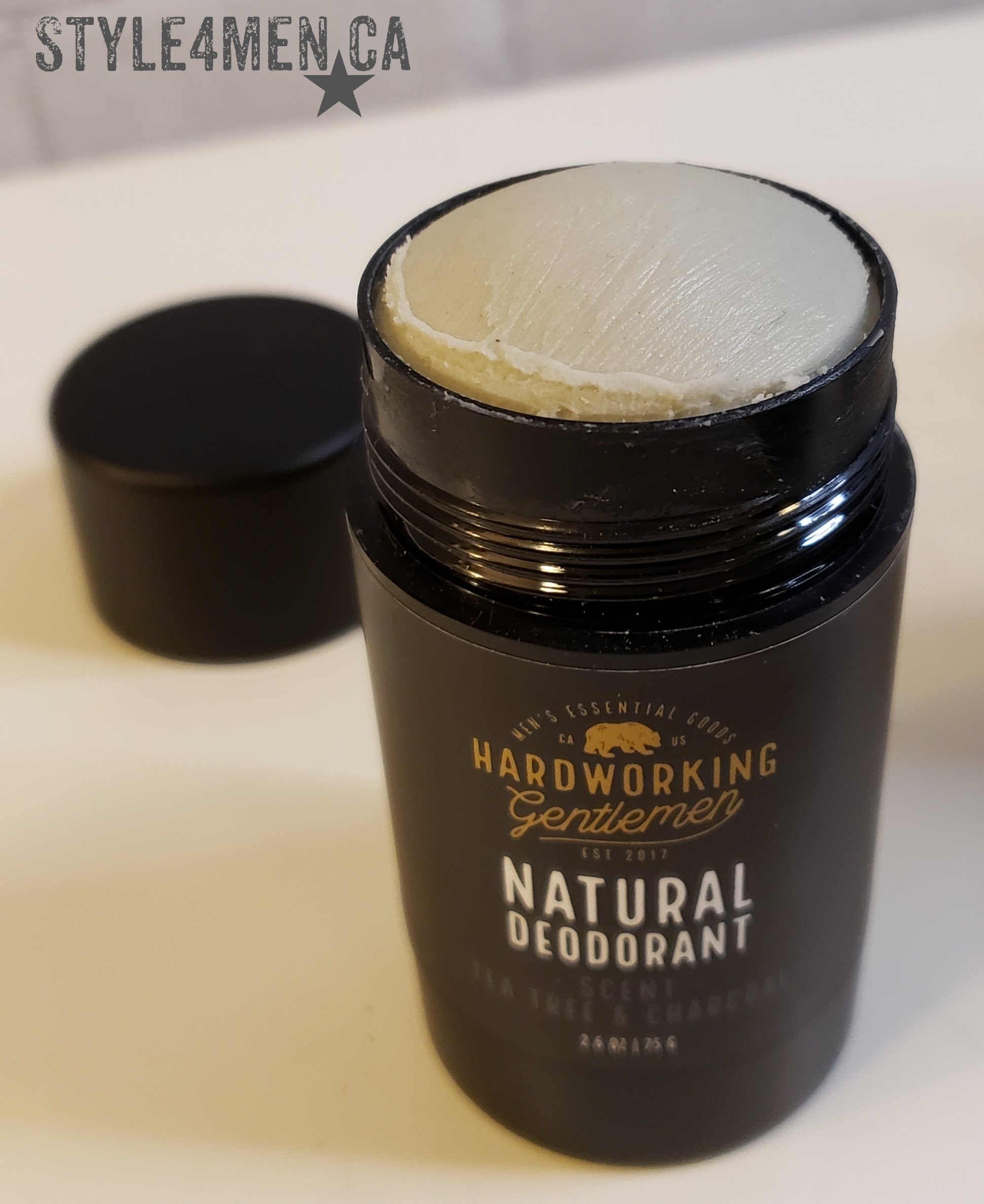 Generally speaking, grooming containers are rather light.  With Hardworking Gentleman, things are different and their containers feel very serious!  The clay jar is the most noticeable with the base jar being a thick glass and the lid being a firm plastic that almost feels like ceramic.  The deodorant stick is also made of that same ceramic feeling material.  The sea salt spray bottle is an actual glass bottle.
Now-a-days, everything is made of plastic.  It's cheap to produce.  It's also light and therefore cheaper to ship and it is also impact resistant to most day-to day life events.  All of which make it a preferred material.  Now we all know and appreciate the darker side of plastic so I won't get into it, but Hardworking Gentleman made the decision to go a different route, I will commended them for going the extra mile and purveying a more eco-friendly packaging.  On top of being a fully recyclable material, glass is just way cooler!  It's heavy and feels real.  Something we have nearly forgotten and it's nice to be reminded of.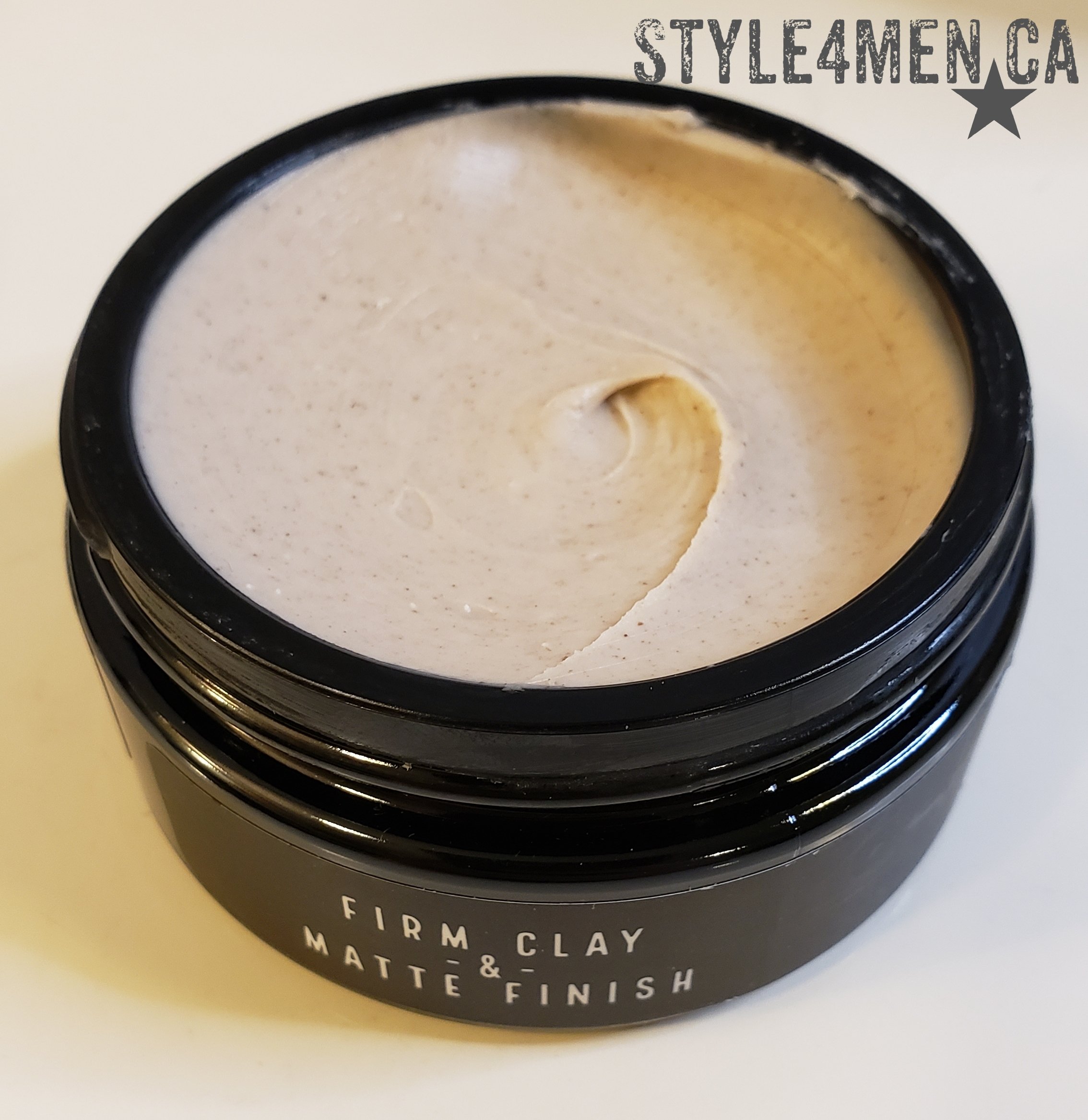 INGREDIENTS
We haven't touched on ingredients yet.  Top level, you won't find any of these: Sulfate, Paraben, Phthalate and Gluten.  Suffice to say that all of the products tested here have simple and short ingredient lists with more "known" participants than "unknown" chemical players.  I am including pictures for you to see for yourself and address your concerns. (Click on the picture for a bigger view.)
TO SUM THINGS UP
In closing, I loved what I saw and how these products performed. When trying out a number of products there is always one that sticks out a bit more than the others.  For me in this round of tests, the deal maker was Sea Salt Spray.  But having a favorite doesn't take anything away from the others. The down to earth, yet retro-chic packaging, the original and manly aromas and the top shelf performance of this range makes me a believer!  These are truly Hardworking Gentlemen!