Billy Jealousy Plaster Master – Plastered in style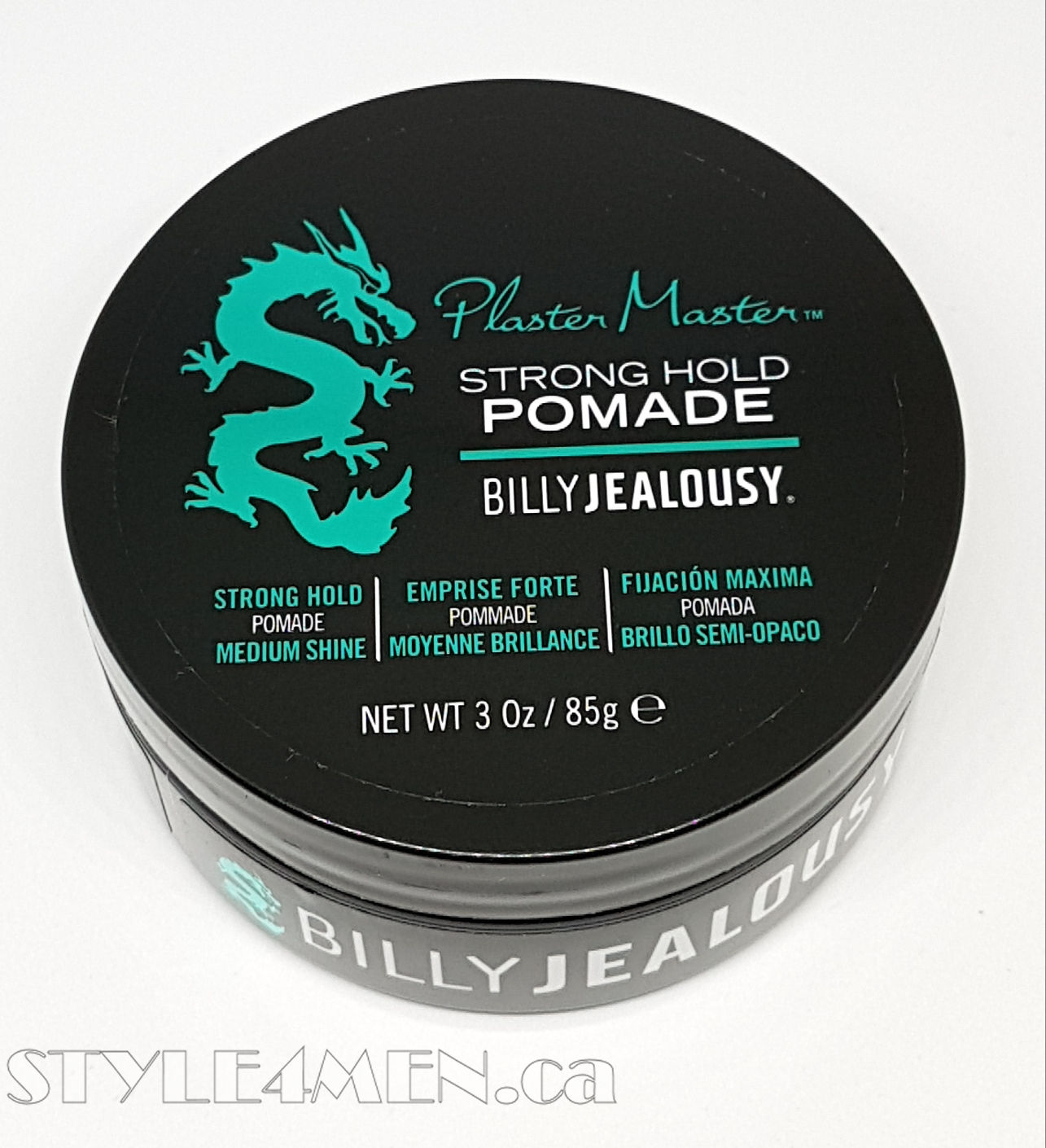 Two days ago, I received a jar of the Billy Jealousy Plaster Master.  Thank you to "About the Best" for sending us a jar to review.  Your continued supported of Style4Men is tremendously appreciated.  As with all Billy Jealousy products the branding / naming is something to put a smile on your face.   This Plaster Master is a supreme hold pomade.  The jar is easily identified with the usual and very slick Billy Jealousy black and metallic  presentation and of course the rock'n dragon.
Check out their site.  The product description is bang on!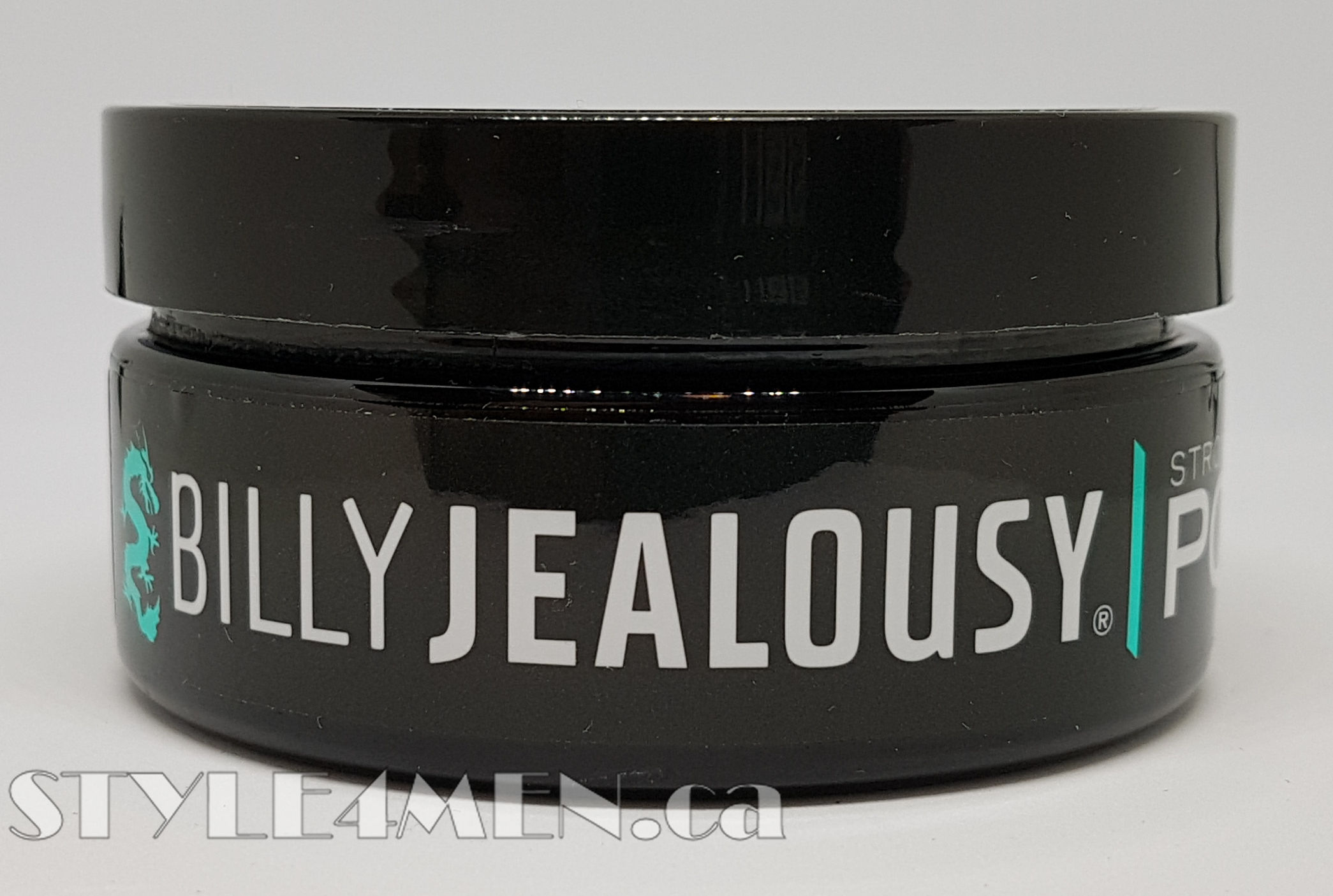 When opening the jar a very interesting surprise will greet you, the fragrance.  Forget about fruity, sweet or anything resembling the current main stream men cologne.  This is a totally old school scent: tobacco.  It completely shocked me.  I was brought back to memories of my uncle packing his pipe with tobacco.  I can still picture the brown pouch of his favorite brand which the tobacco was sold in.  Considering the other more complex and modern scents in Billy Jealousy products, this certainly sticks out…in an awesome way! This is a manly scent in the purest sense.  The imagery of tobacco goes from the proper gentleman smoking a pipe while reading the paper to the Captain setting off to sea and everything in between.   One last note on the fragrance, it is strong enough to be noticed and it has some decent staying power.  It's now about 2 hours after application and I can still smell it.  The tobacco scent is not that of cigarette, think fragrant dried tobacco leaves.  If you have ever walked into the humidor of a cigar shop, you will know this smell.  Personally, I think it is a bold step outside of the "expected".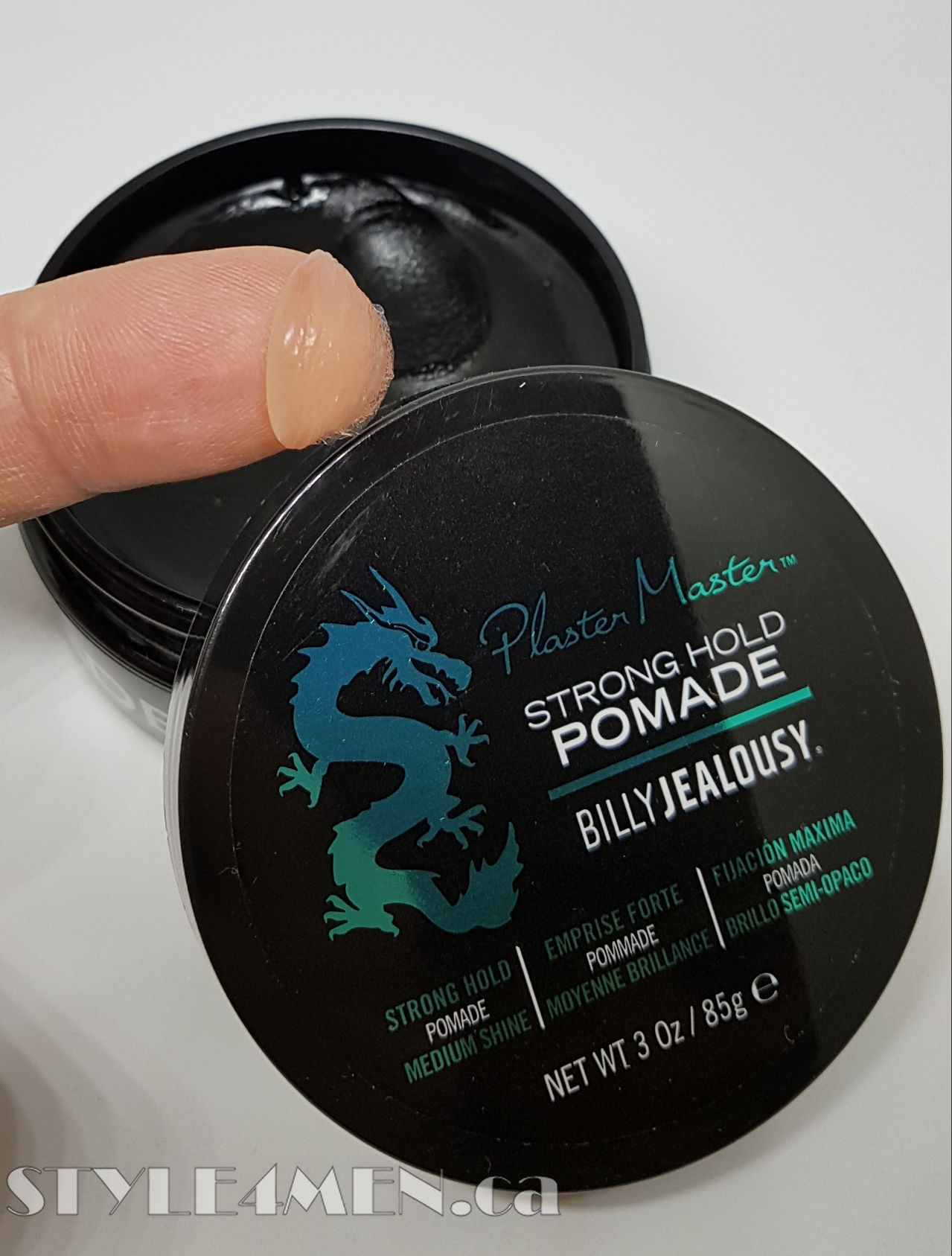 In the jar the pomade looks black, but as you can see in the above picture the products is more of a slight clear skin tone.  It will therefore not have any colour changing effect on your hair.
The product is labeled a "strong hold" and I can attest that this is an accurate qualifier.  It is strong in a good way.  Let me clarify.  Some stuff is so strong that you can barely apply it.  This is a perfect balance of workability and hold.  The pomade is firm'ish on contact but relaxes very well in the palms.  At which point it is very nice to work with and easy to apply to the hair.  The pomade will get to its "dry" state within maybe 20 minutes.  As a strong hold pomade in good standing, you will get very decent height and style.  I was able to achieve a fabulous pomp with this schmiere.  I normally apply pomade on towel dried hair, but have started to apply it after using a hair dryer.  The hair ends up having more volume and the pomade seams to have a better working environment for hair style with elevation like a pomp.  I sported the Plaster Master for 2 days straight and had great hair-days on both day.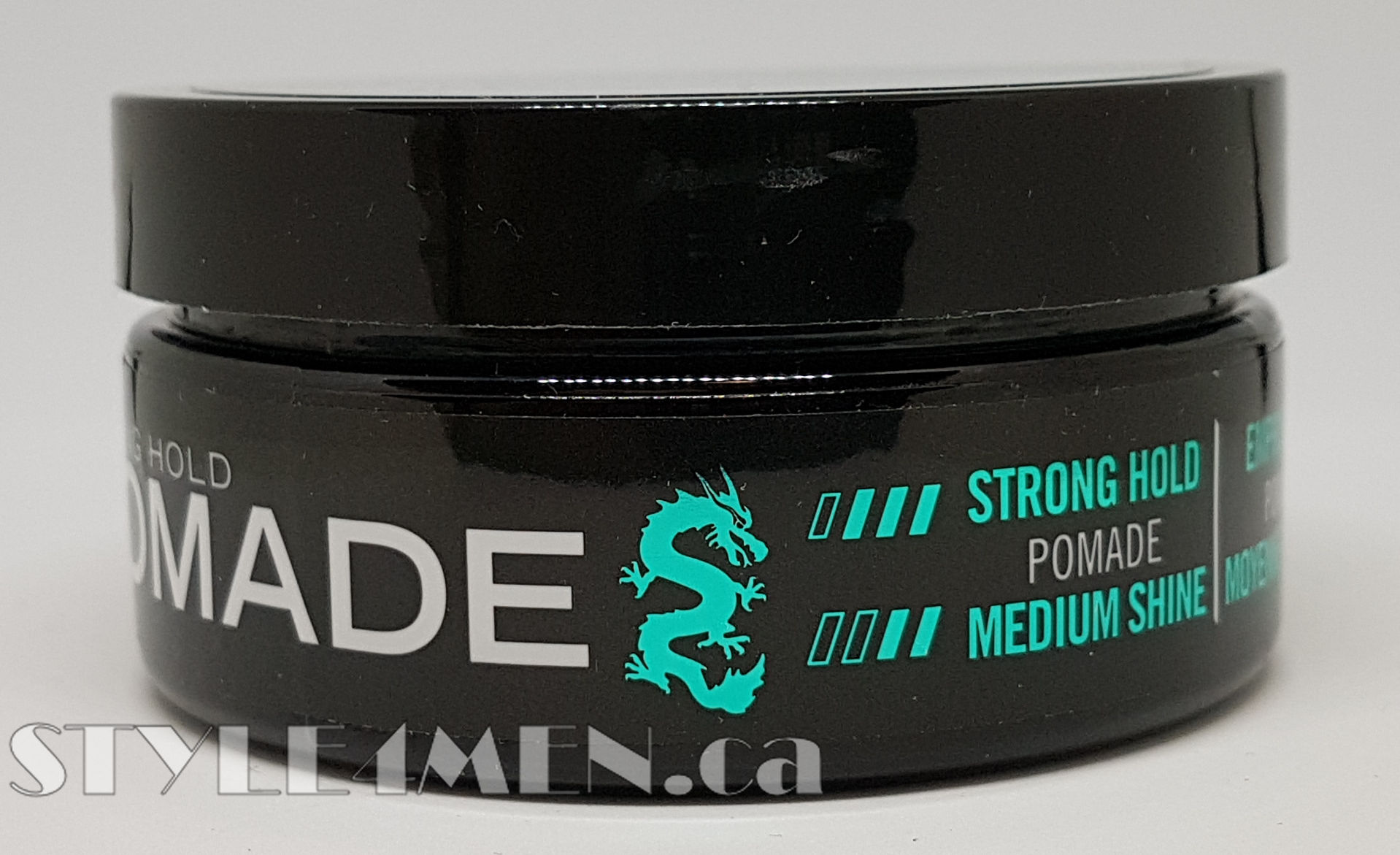 As I have kept with my uppercut, I have also let the bangs grow and grow.  They are now at the tip of my nose when I let every thing down (6″-7″).  Keeping all this hair in place during the day calls for some serious and quality goo.  This is such a goo!  The hair will obviously be firm, but since this is a pomade things are not crispy or crunchy.  It remains completely touchable.
On top of having achieved a great holding pomade, the folks at Billy Jealousy have also managed to keep the recipe very short with only 12 ingredients.  Keeping it short is something that needs to be commended since their are many extravagant chemical parties out there.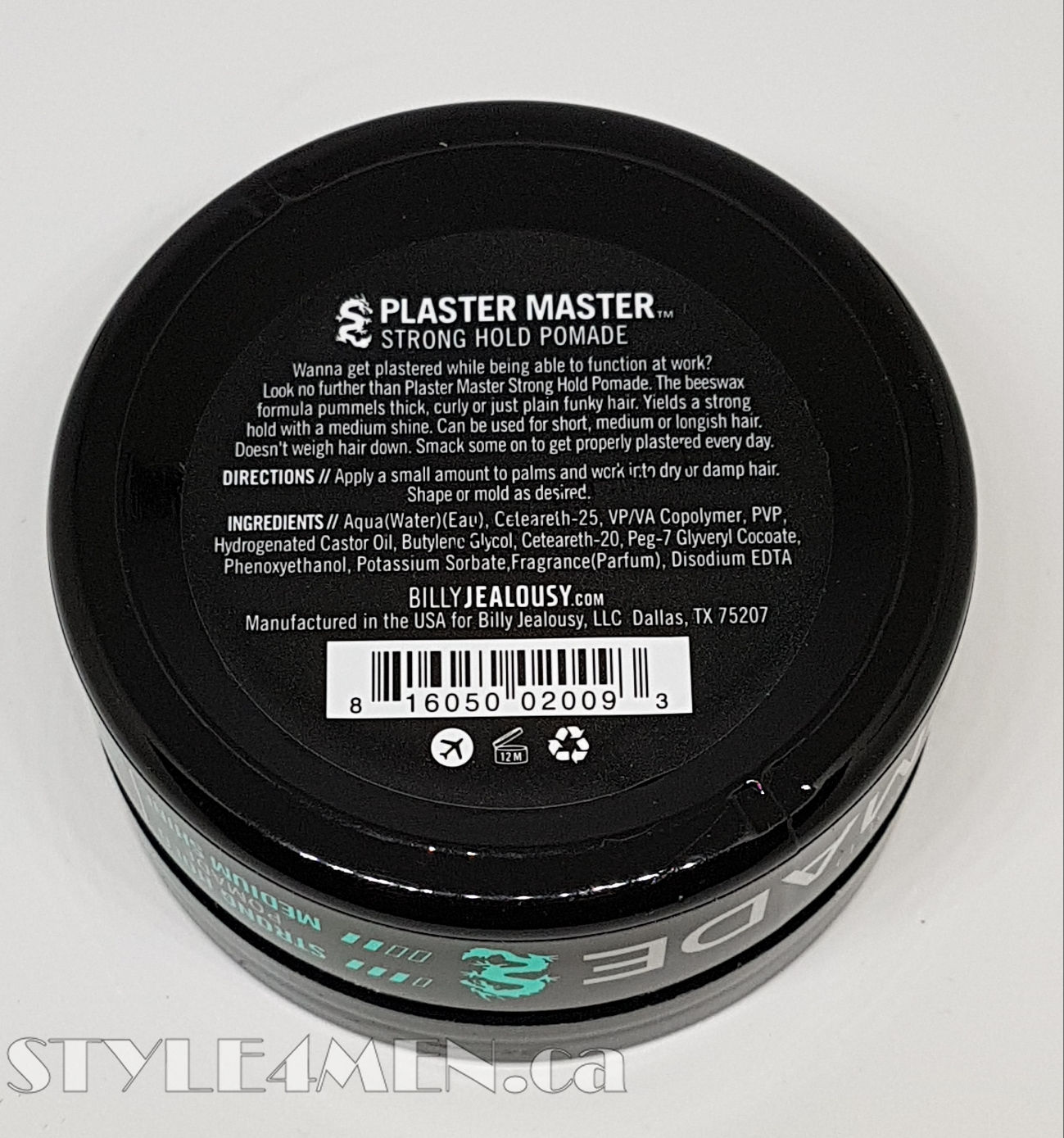 This is an 85 g jar like the other billy Jealousy jars.  Somewhat smaller than the more common 100 g portion out there, but as described above you are getting a premium product.
Plaster Master win's me over with 3 items:
incredibly fun and surprising tobacco fragrance revival
superior hold and volumizing qualities
very short ingredient list
Here is the rating on a scale of 1 to 5, where 5 is a perfect score and/or level of shine:
Hold: 5
Shine: 3 (as in healthy looking hair)
Texture: 5
Feel in hair: 5
Facility to wash out: 5
I will cut to the chase and state that this stuff is fabulous.  It is actually getting a spot in my top 5 pomades of 2017 and lately I have been very lucky with trying out some very nice products like: Boardwalk, Dapper Dan and Apothecary 87 Manitoba.
You can shop directly with our friends at Billy Jealousy or with their Canadian distributor "About the Best".  Don't forget to use the "STYLE4MEN" discount code at checkout (the code is valid on both sites):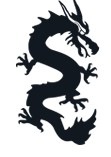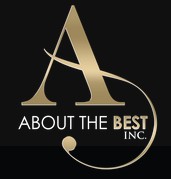 As of June 2018, Billy Jealousy products can also be found at:
The Billy Jealousy brand does not have an advertising campaign that I am aware of, but the below video about their beard oil is quite fun to watch and give you a sense of what kind of company they are: