Blue Bomb High Performance Hair Clay by AMMO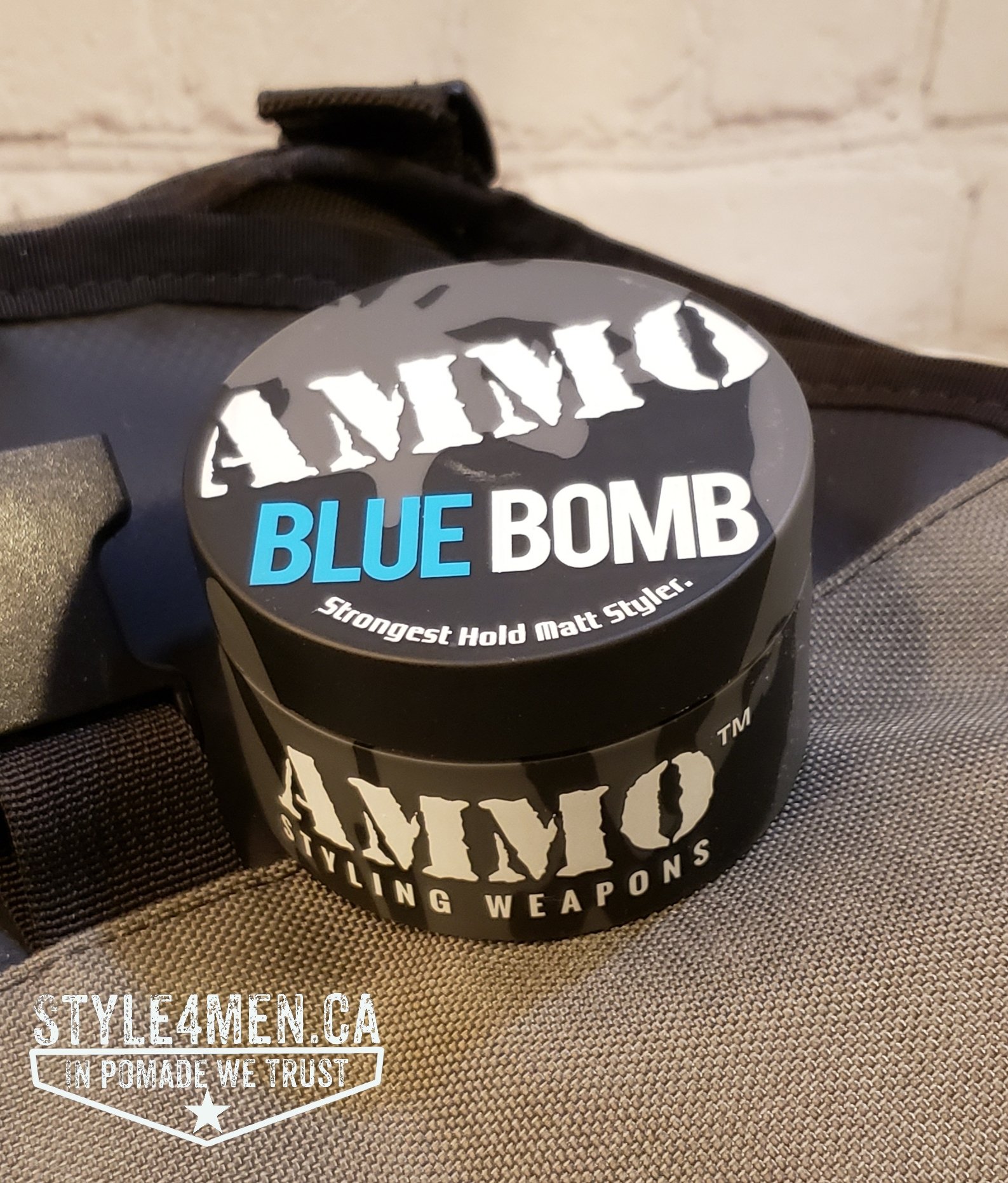 As part of my regular quest for new hair styling solutions, I came across the Australian AMMO brand.  They presents their product as a "High Performance Hair Clay".  No need to say more, I was interested.  My rebellious mop is often fighting me and it takes a serious and high quality product to win the battle.  So a sales pitch like the one from AMMO speaks to me!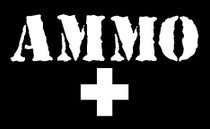 Here is the unboxing and first impressions.
Based on the ingredient list, this is a "real" clay with betonite and all.  Typically, clay also has a good amount of supporting oils to make it work.  In this case we are getting some serious players like: sunflower seed oil, argan oil and coconut oil.  All 3 have their place on the podium when it comes to hair and skin benefits.  Check it out for yourself.  Just the simple fact of using these  types of natural oils means that the folks at AMMO are serious about hair care, not just hair styling.
On contact, you will know that you are working with a clay.  This stuff is firm.  But don't let that discourage you because the natural looking result and real hold make clay a worthy fixative to work with.
Scent wise, I can identify a caramel-vanilla like combination.  Sweet, smooth and pleasant.  It is not overbearing. Note that being able to have such a nice and distinctive scent in a clay is somewhat of an accomplishment as usually you can still identify the scent of clay.
The product itself is a nice turquoise which is an interesting touch and differentiates AMMO from other clay's.
Here is the rating on a scale of 1 to 5 where 5 is a perfect score and/or level of shine:
Hold: 4
Shine: NA (This is a matte solution)
Texture: 4
Feel in hair: 4.5
Facility to wash out: 3
The feel in hair is near perfect if not perfect as this blends really well in the hair. You will be able to tell that there is a product but it is totally nice to the touch.  As a generally rule, clay is a good option for date night.
The result is an impressive natural finish which will last you about half the day.  You will not have to add more product but you will need to restyle a little here and there.  Clay is incredibly light and if applied correctly is will not clump the hair together like gel or water based pomade, but as a result you will have a few loose radicals.
The application conditions are the determining factor.  I have experienced the best results by applying clay in ever so slightly humid hair.  Read that as "humid" not wet or towel dried.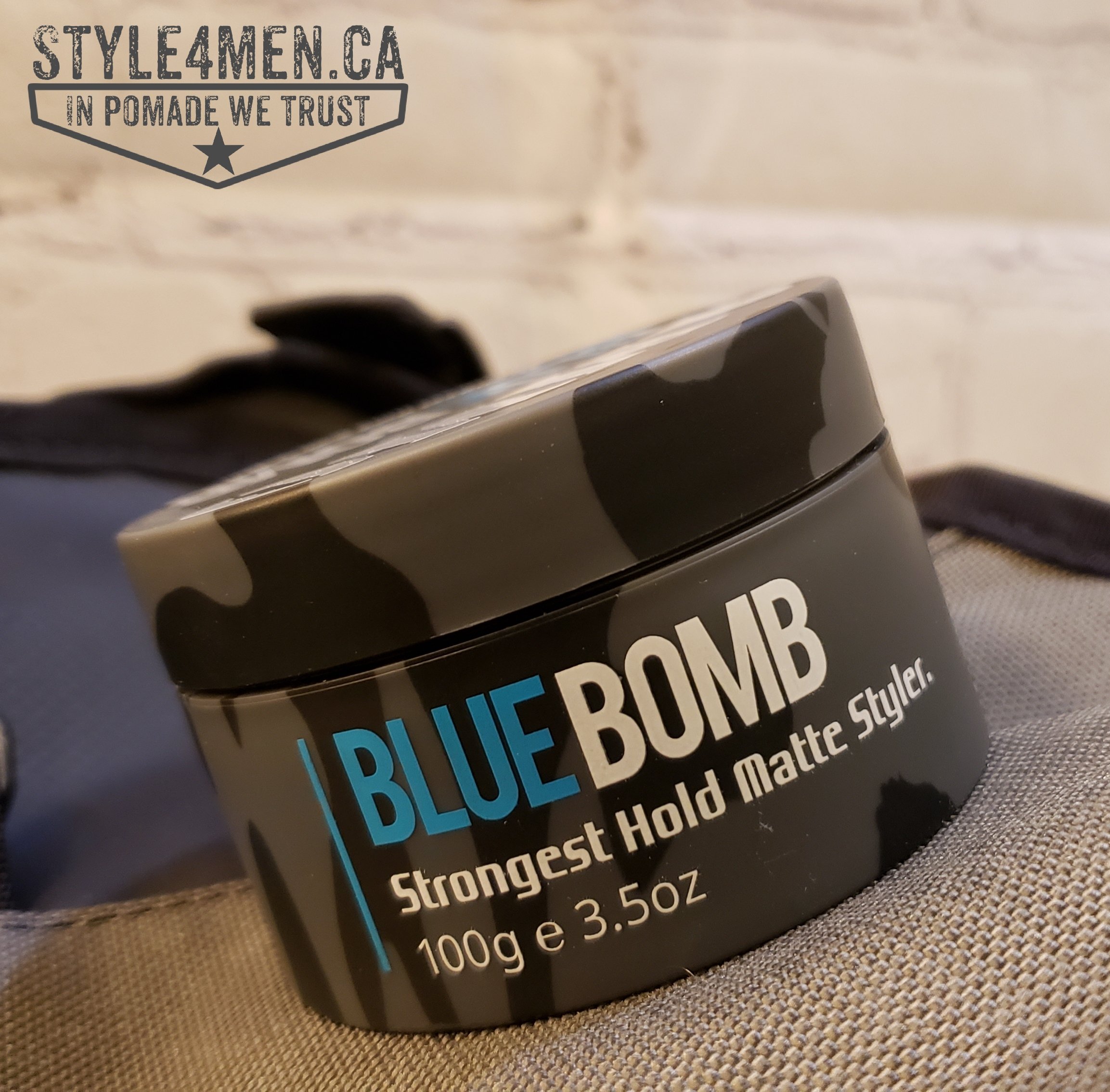 Before you start, know that "moderation" is key.  If need be you can always add more product, but if you over did it you are looking at a hair wash.
Here is how I apply clay:
Completely dry your hair
Using a barber water spray bottle, squirt 3-4 shots to add a mist on your hair
Scoop out a dime size pearl of clay
Relax it in your palms and blend in your hair (left to right, right to left, back to front and finally front to back)
I personally like to use a

hair pick

because of the widely spread and long teeth which makes it easy to style into a proper pomp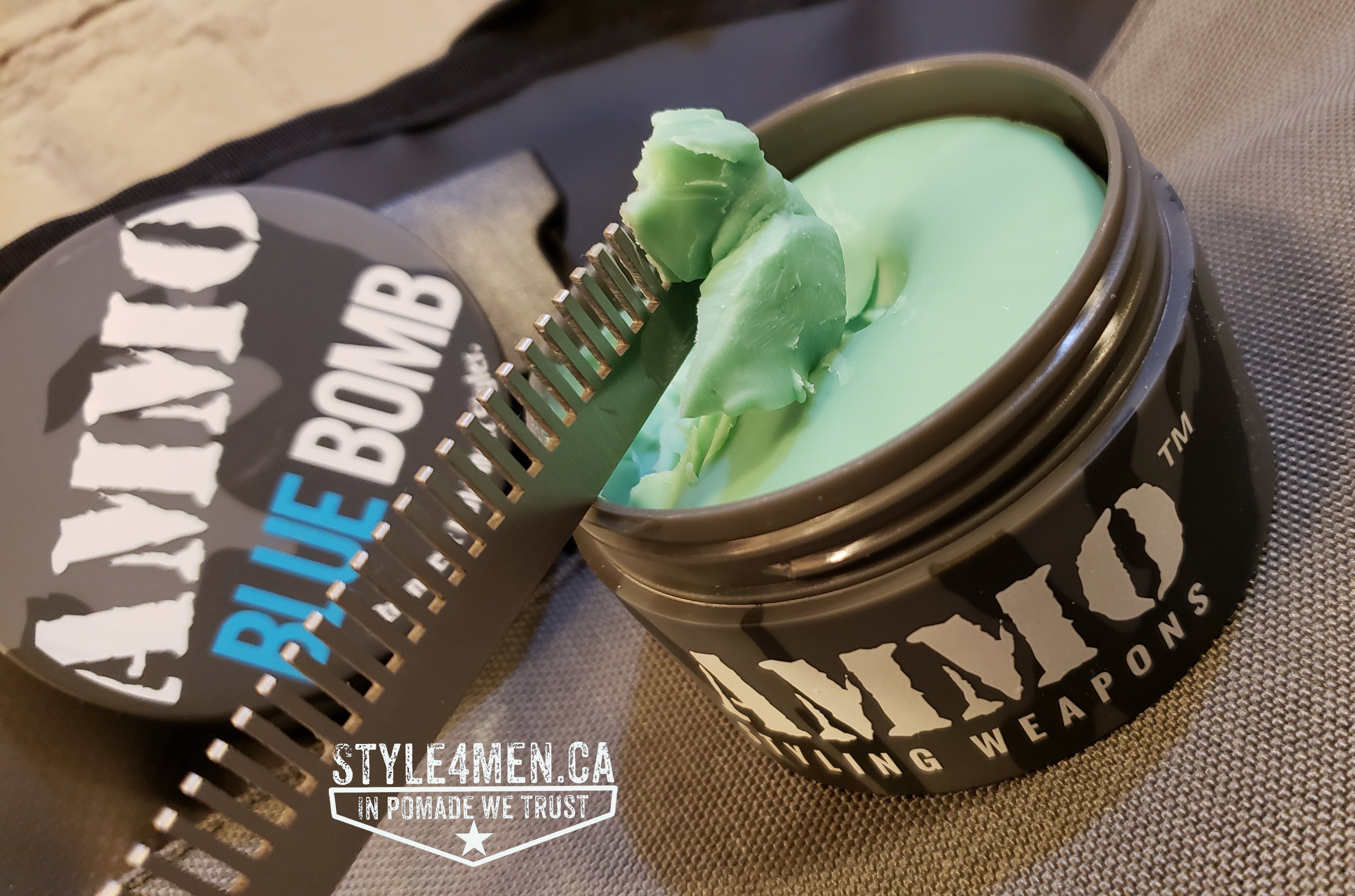 The reason I add mist is because clay is an extremely dry product which will absorb all available moisture.  Adding the mist makes the clay easier to work with before it dries.
The cool thing about clay is that once you have some in, it is very easy to revive by simply adding a few shots of mist and blending a bit more product in – Bam! Another great hair day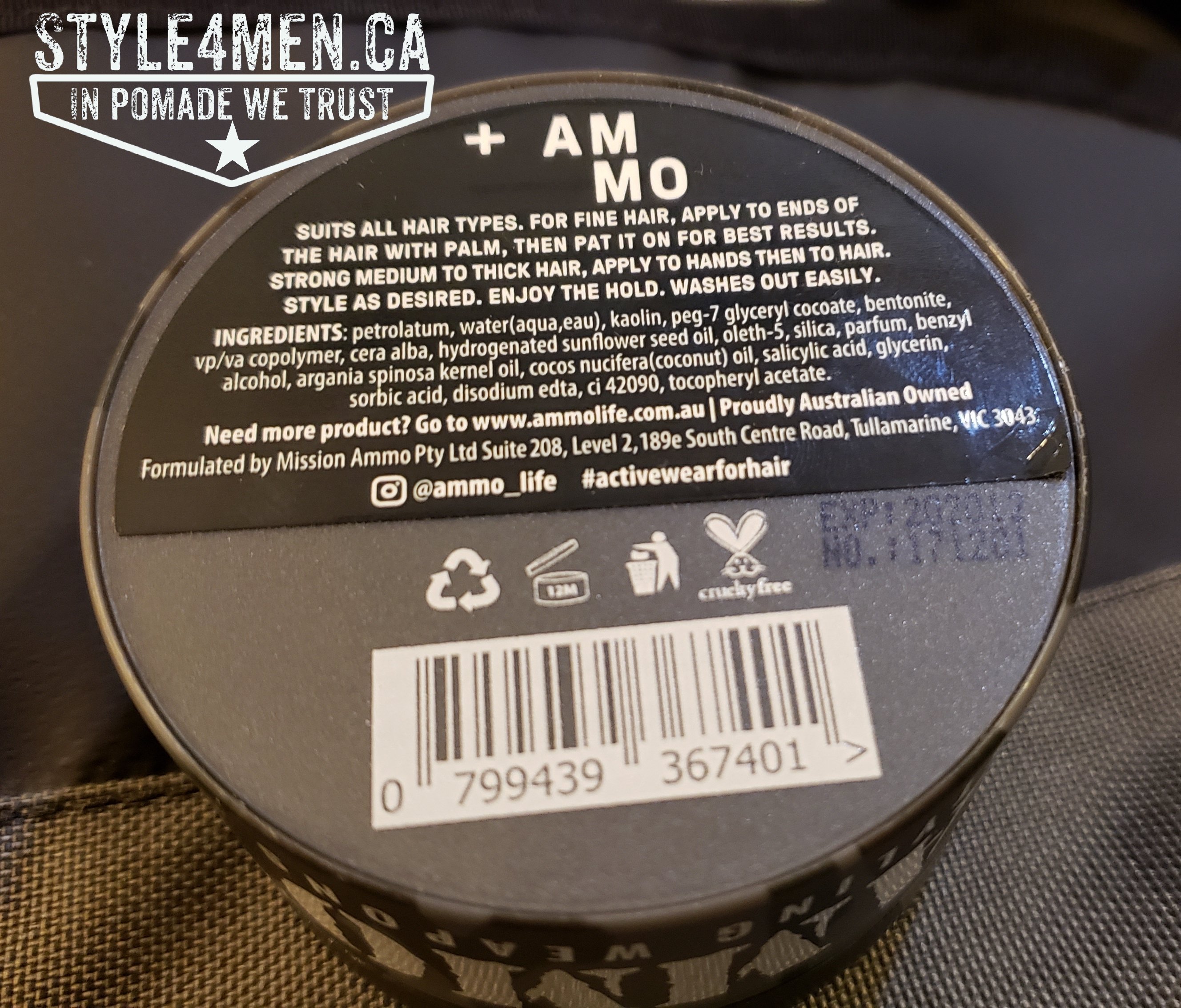 Clay can be stubborn to wash out and require a little more effort.  Read that as a "little".  You won't have to revise your whole routine, just adjust. I find that it takes 2 shampoos to wash the whole thing out.  Because of the petrolatum you might consider starting with a conditioner to break the pomade down first and then wash the whole thing out.  Rest assure that washing AMMO out is nothing like washing out a grease based pomade as this is a water soluble solution.
In closing, AMMO wins me over with its unique packaging, perfectly gauge scent and real hold.