Boys of Summer – Collaboration between Toucan Trading & Firsthand Supply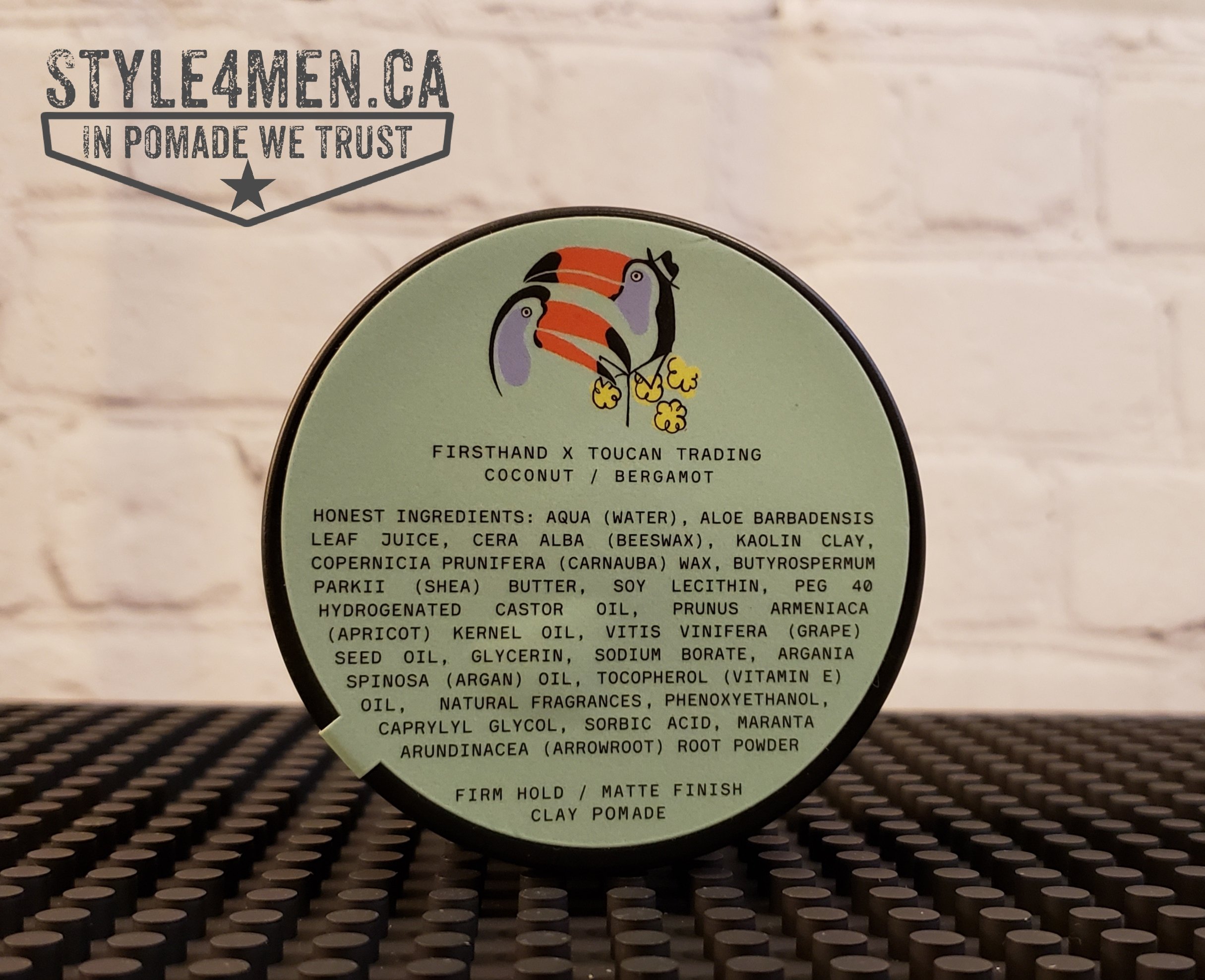 The folks at Toucan Trading have recently partnered up with Firsthand Supply to produce a rather unique and exciting pomade called: Boys of summer.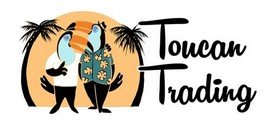 Toucan Trading is a brand distributor and on-line store carrying all of your favorite Barbershop brands: Dapper Dan, Imperial Barber Products, Railcar Finegoods, Murrays, Reuzel, Rockwell, Oil Can Grooming to name but a few.

Firsthand Supply is a grooming product company that stands out by its maxim: "Hair products made with honest ingredients, a sustainable process, and all sold at an affordable price."  A statement I totally can get behind!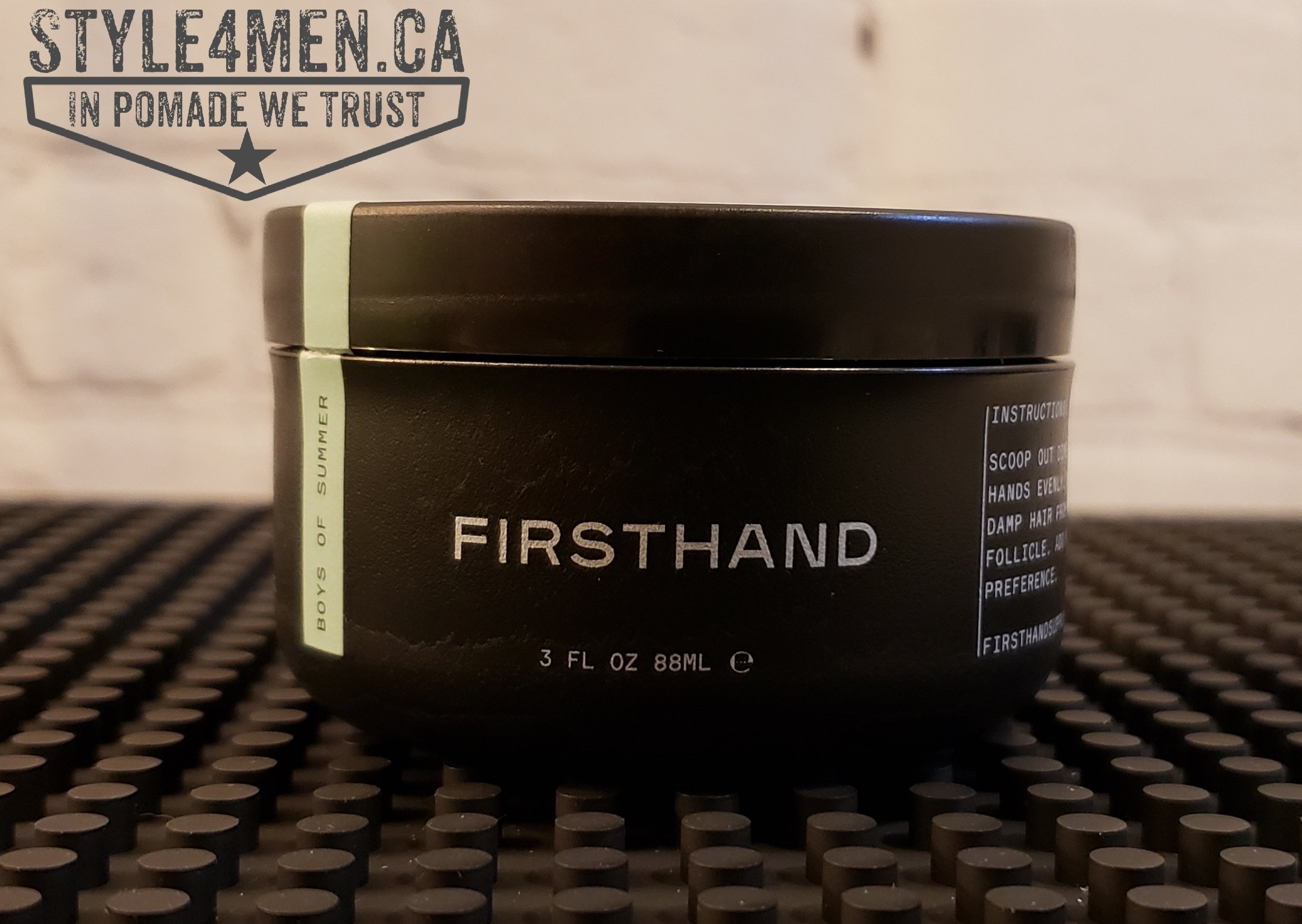 But beyond words, what does that mean? A cool looking and sturdy recycled black packaging. The absence of the beauty industry evil players: parabens, sulfates, phthalates, toxins.  With products that are NOT animal tested.
With players sporting these kinds of credentials, you would think that anything coming out of their collaboration would be well worth a try, and you would be right!
But what did they produce? A firm hold, matte finish, clay pomade!  With every brand out there offering a clay, what is worth my interest here?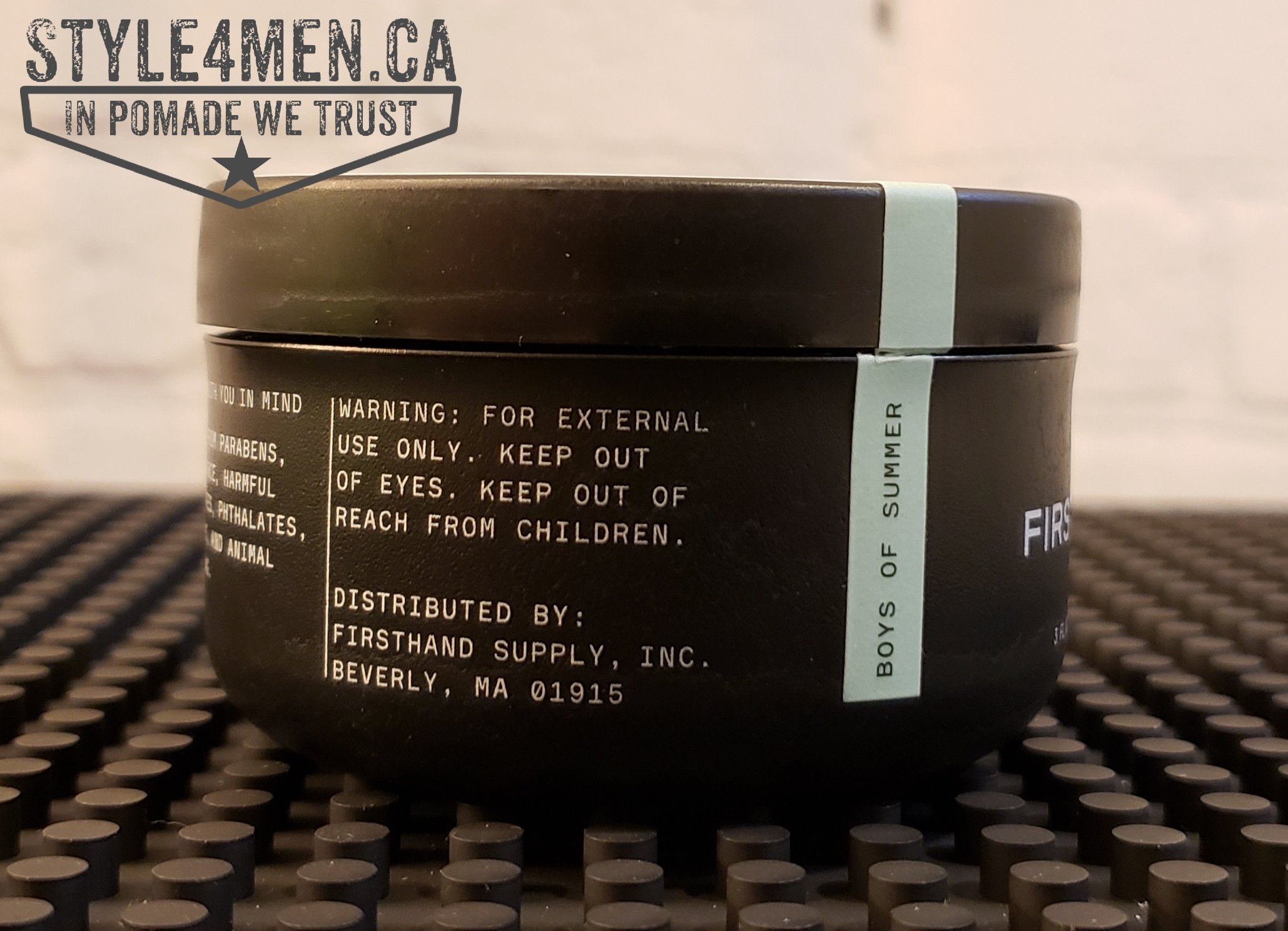 Beyond the cool factor of the black jar and its stylish labeling, the pomade inside is the real prize here.  First off the coconut & bergamot aroma is stunning.  Think: sweet, green, but not fruity.  It smells delicious and original.  This incredibly pleasant scent brought simple joy to my face.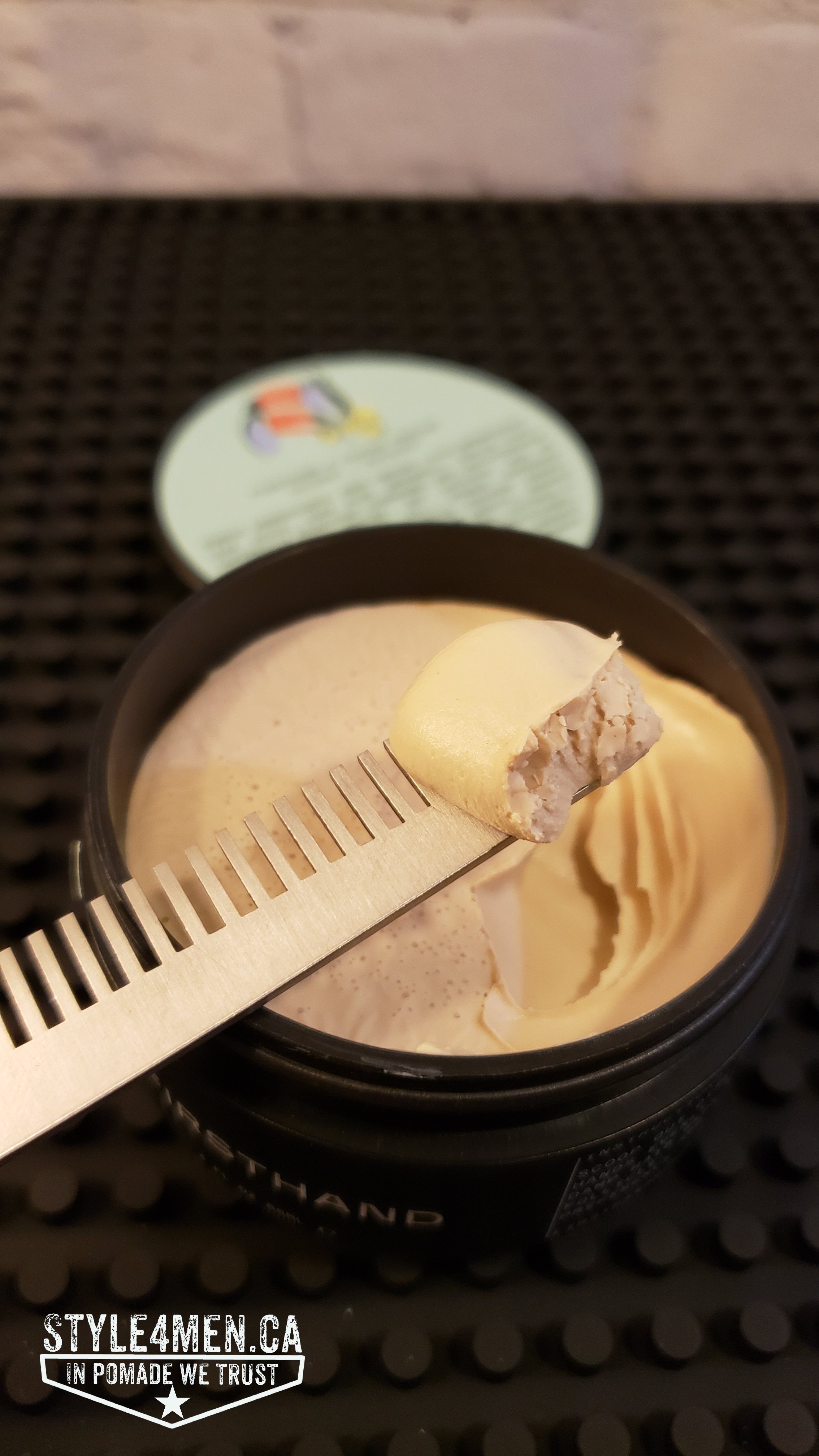 This new pomade surprised me on a number of levels. First off the texture of the product is considerably smoother than expected. I was thinking that this would be more like a clay – very hard and a little bit difficult to work with.  But instead my finger was greeted by a smooth paste.  Very easy to scoop out.
I relaxed it in my palms my minimal effort and applied it to essentially dry hair that I slightly sprayed with water using a Barber water sprayer.  Just enough to make it humid.  The clay was very easy to apply and pleasant to work with.  Typically clay will absorb all moisture and become hard to manipulate within seconds, resulting in hair tugging.  Not this one!
Here is the rating on a scale of 1 to 5 where 5 is a perfect score and/or level of shine:
Hold: 5
Shine: 1
Texture: 5
Feel in hair: 5
Facility to wash out: 5
This clay is a cross between a firm hold water based pomade, a classic finishing pomade and a paste.  Plainly put the best of all worlds.  First off – it's got real hold.  For hair like mine this makes it an immediate contender.  It's actually easier to work with than typical water based pomade as it has a bit more oil in its composition.  The oil allows the hair to neatly separated.  Lastly, this is a matte finish product rendering fantastic natural looking hair.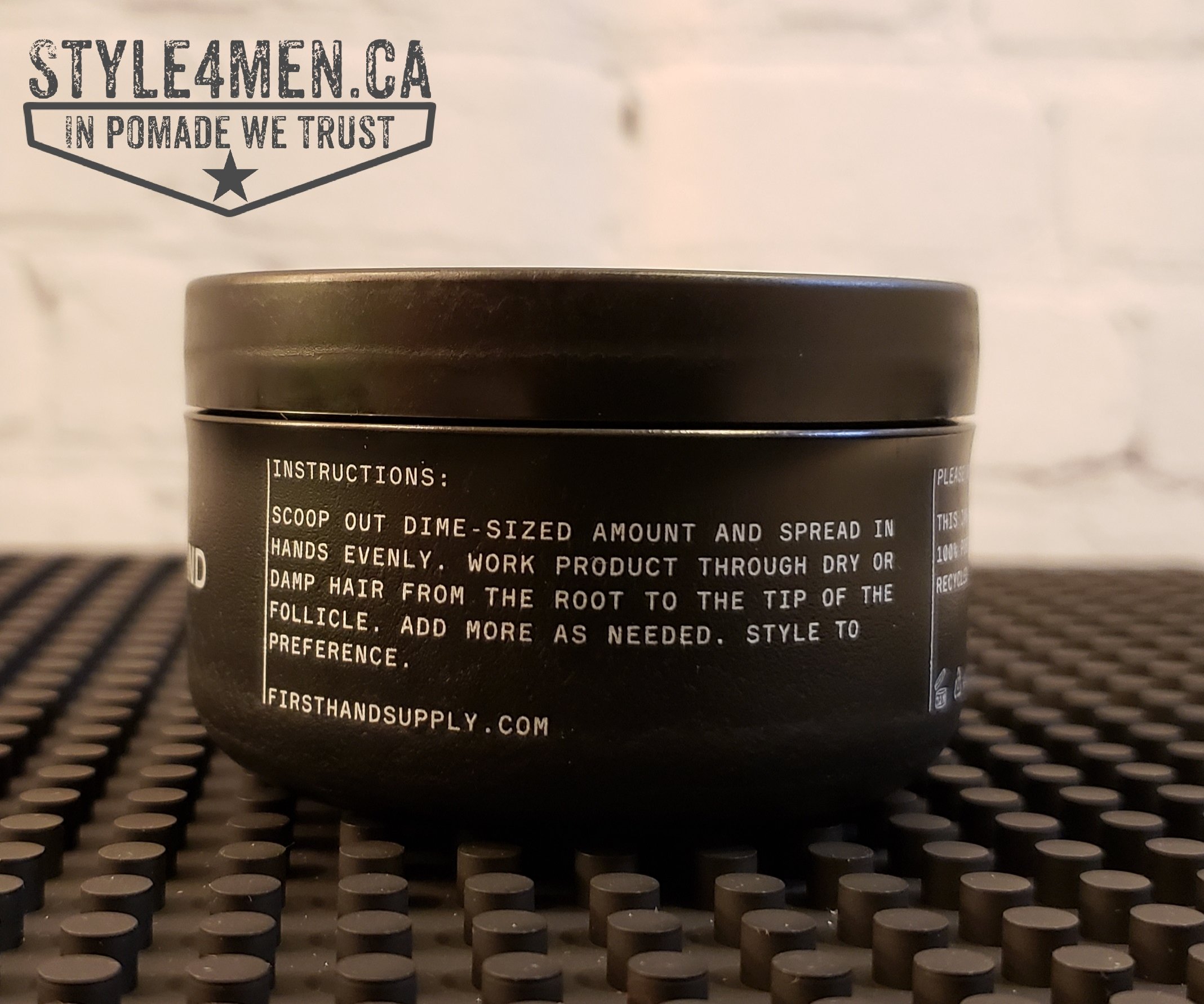 The clay dries nicely – no crunchiness and no waxy feeling to the touch.  Just like pomade, it remains workable.
I am tempted to say that this is my new favorite clay and give it 5 stars!