Brylcreem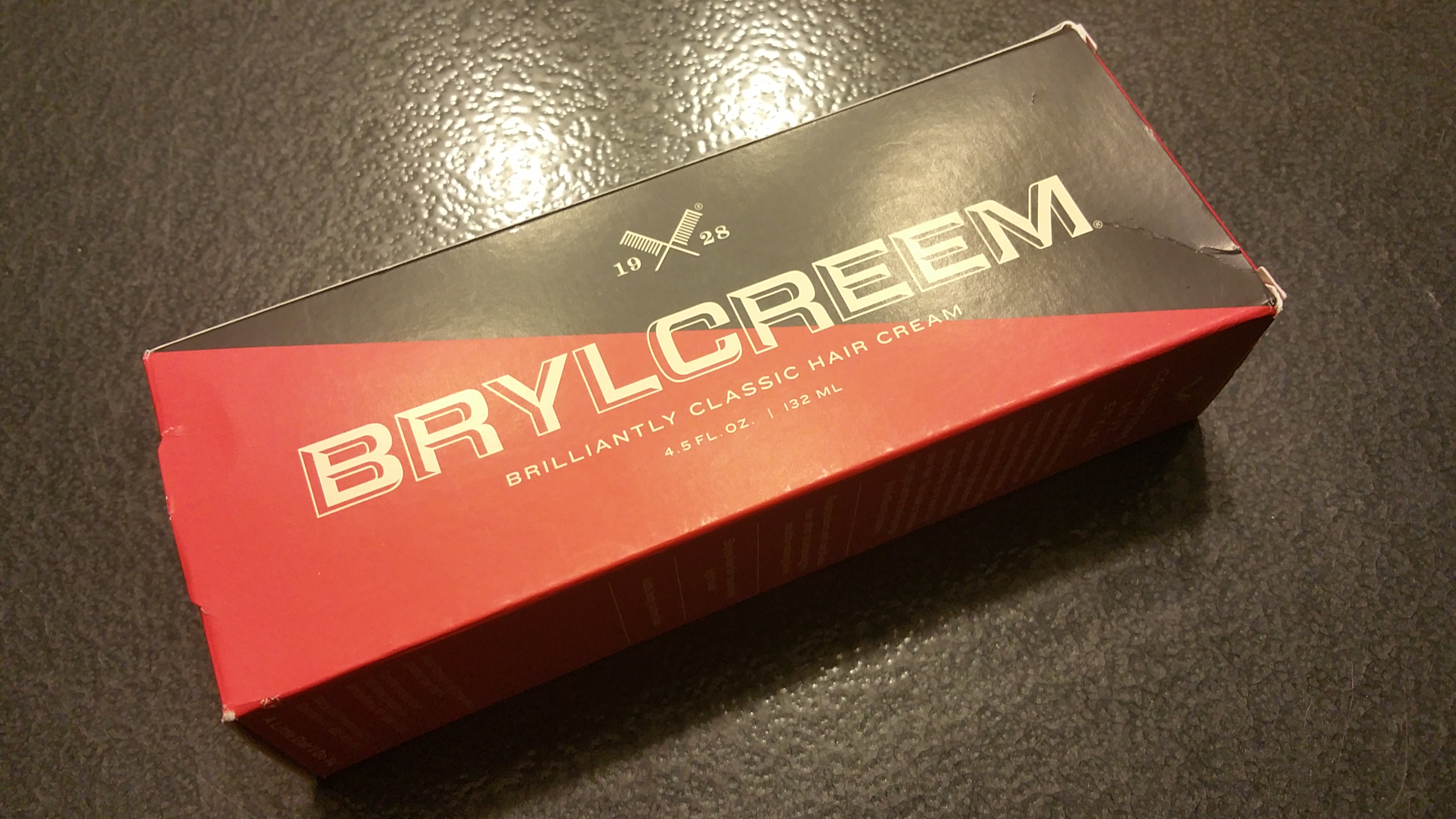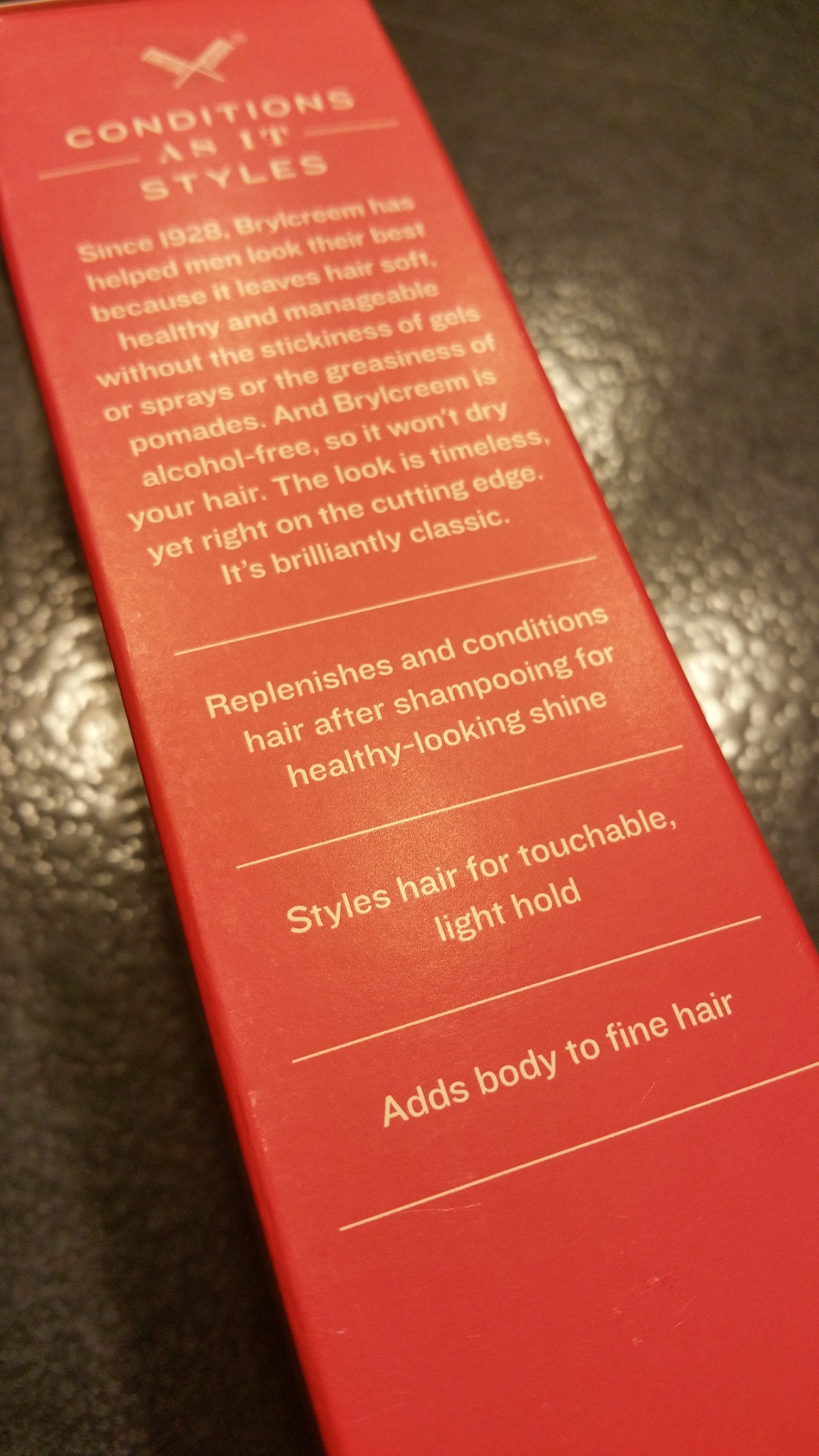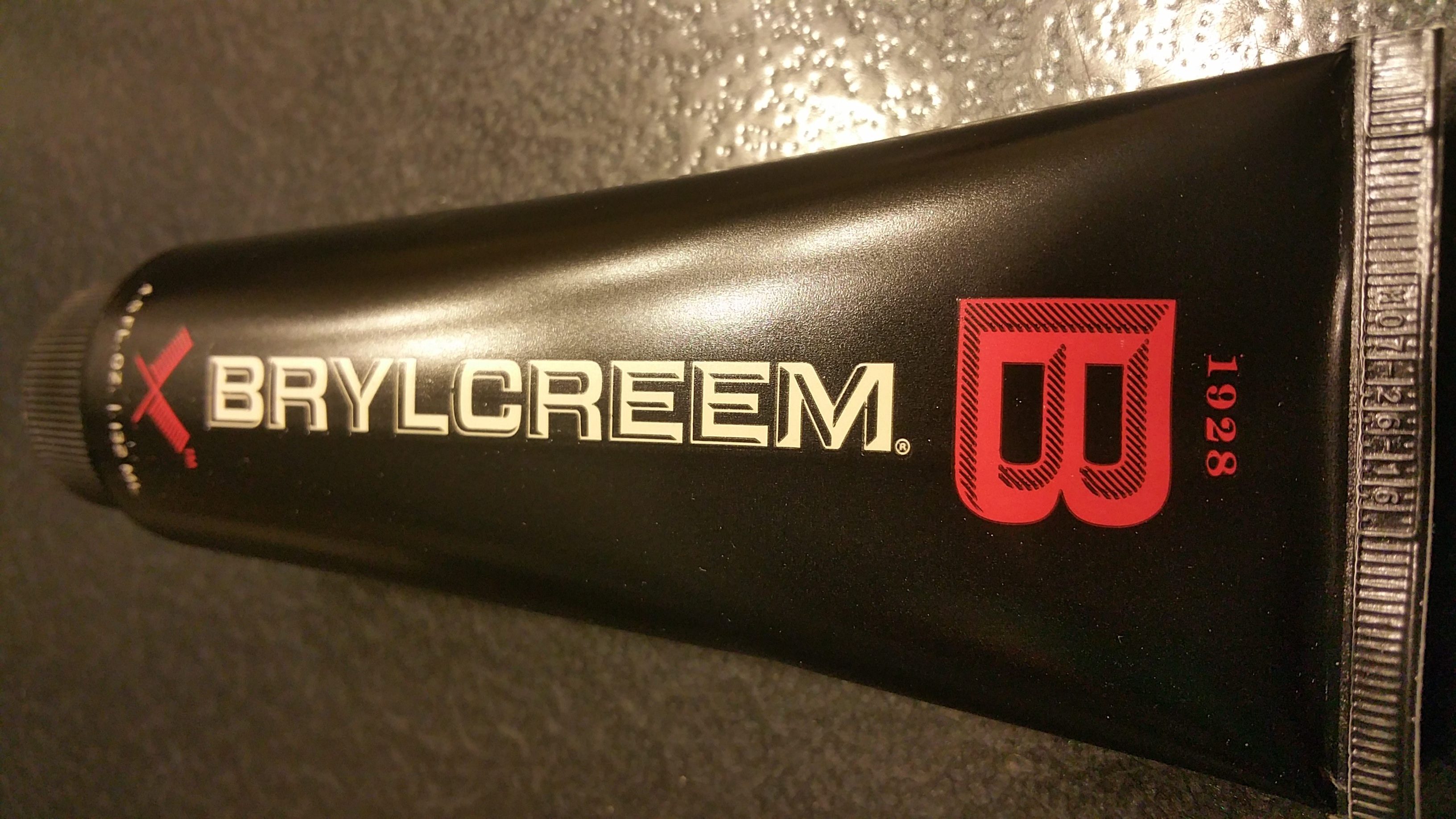 Last week I was out shopping and came across an old brand which I assumed had vanished: Brylcreem.  This was a big brand name back in the 40's and 50's. To my surprise the product is still around and has a very nice packaging.  The box was $5 with another $1 discount at the cash.  Too good to pass up.
Sunday morning was testing time.  With my hair towel dried out of the shower, I was ready.  The product is extremely light and completely creamy as indicated in the name.  No relaxing required.  I simply spread the cream in my palm to get an even application.  Very smooth.  Usually smooth products offer next to no hold.  This actually offered a reasonable amount of hold. Nothing strong enough to give my hair any sort of height, but strong enough to keep my sides in place as well as my bangs down.  The typical men's hair style of the 40's and early 50's is what I was able to achieve.  With Halloween coming up, this might be a fun option for time-period costumes.
Check out some of their old TV commercials.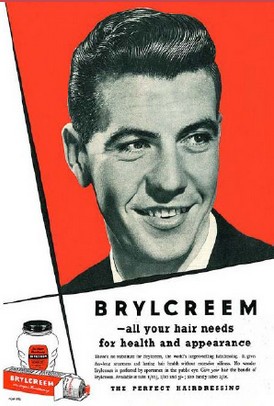 As far as a fixative goes, this is fairly limited.  If we are to talk about shine on the other hand, well, shine it has.  The "Bryl" part of the product name was well chosen as I have never had as much shine as with this.  Basically, the hair is as shiny as if it was wet.
Here is where things get interesting.  About half hour after application, the cream dries.  To the touch, this was the smoothness feeling I have ever experienced.  It was like a conditioner.  I guess the slogan on the package is accurate: Conditions as it styles. My hair did not feel heavy, greasy, nor waxy.  It was amazingly smooth.  Very pleasant to touch.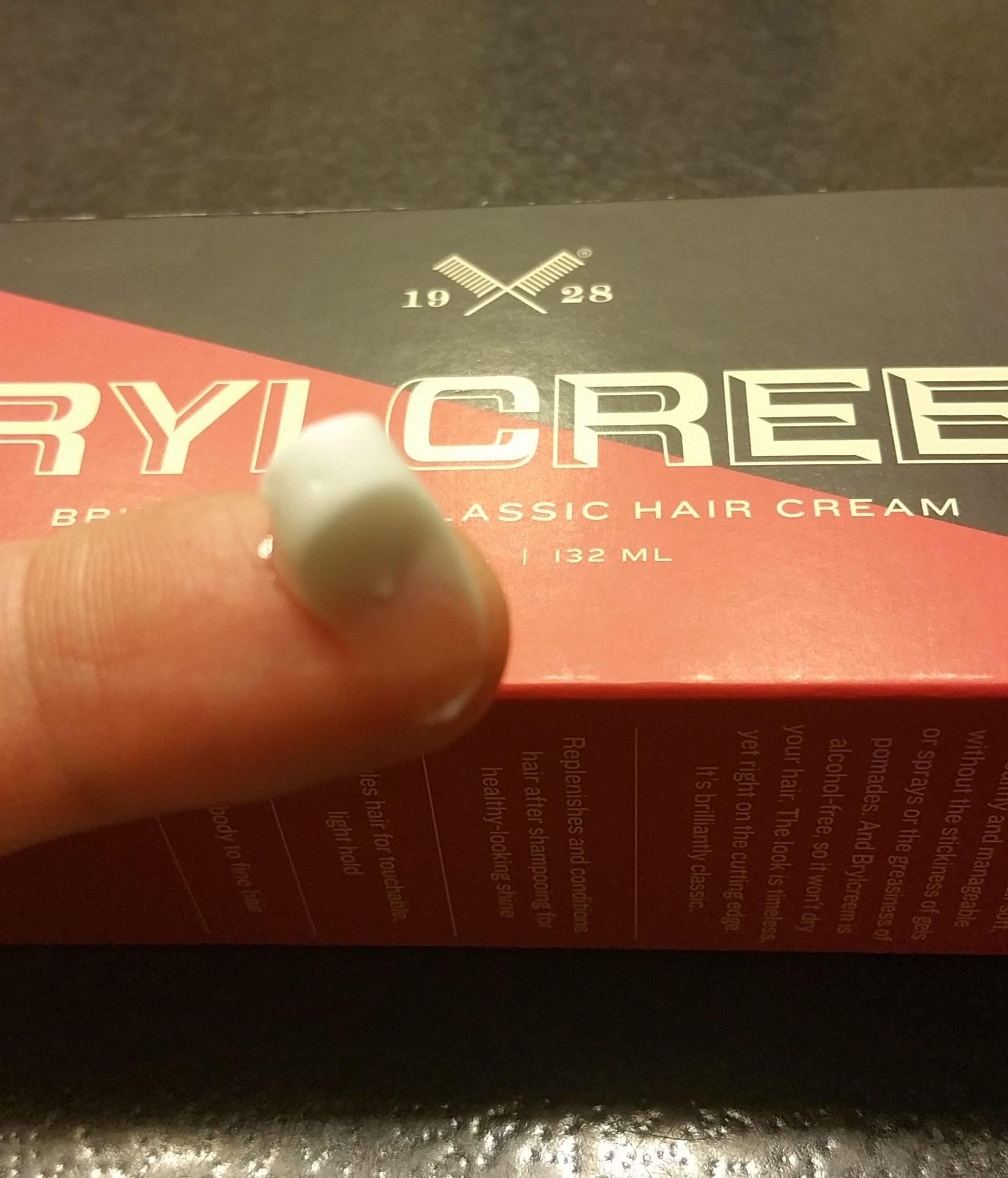 I have mixed feeling about this product since it does not offer the necessary strength for the styles I like, but yet none of the products I am using offer this smoothness.   It dawned on me that it might be feasible to use the Brylcreem in combination with another stronger fixative in order to get a bit more shine and some of that smoothness.  That is a test for another day
Here is the rating on a scale of 1 to 5, where 5 is a perfect score.
Hold: 1.5
Shine: 5++
Texture: 3
Feel in hair: 5
Facility to wash out: 1.5 (Two shampoos were needed to clean it out.)