Cock Grease – Rooster Rocking Results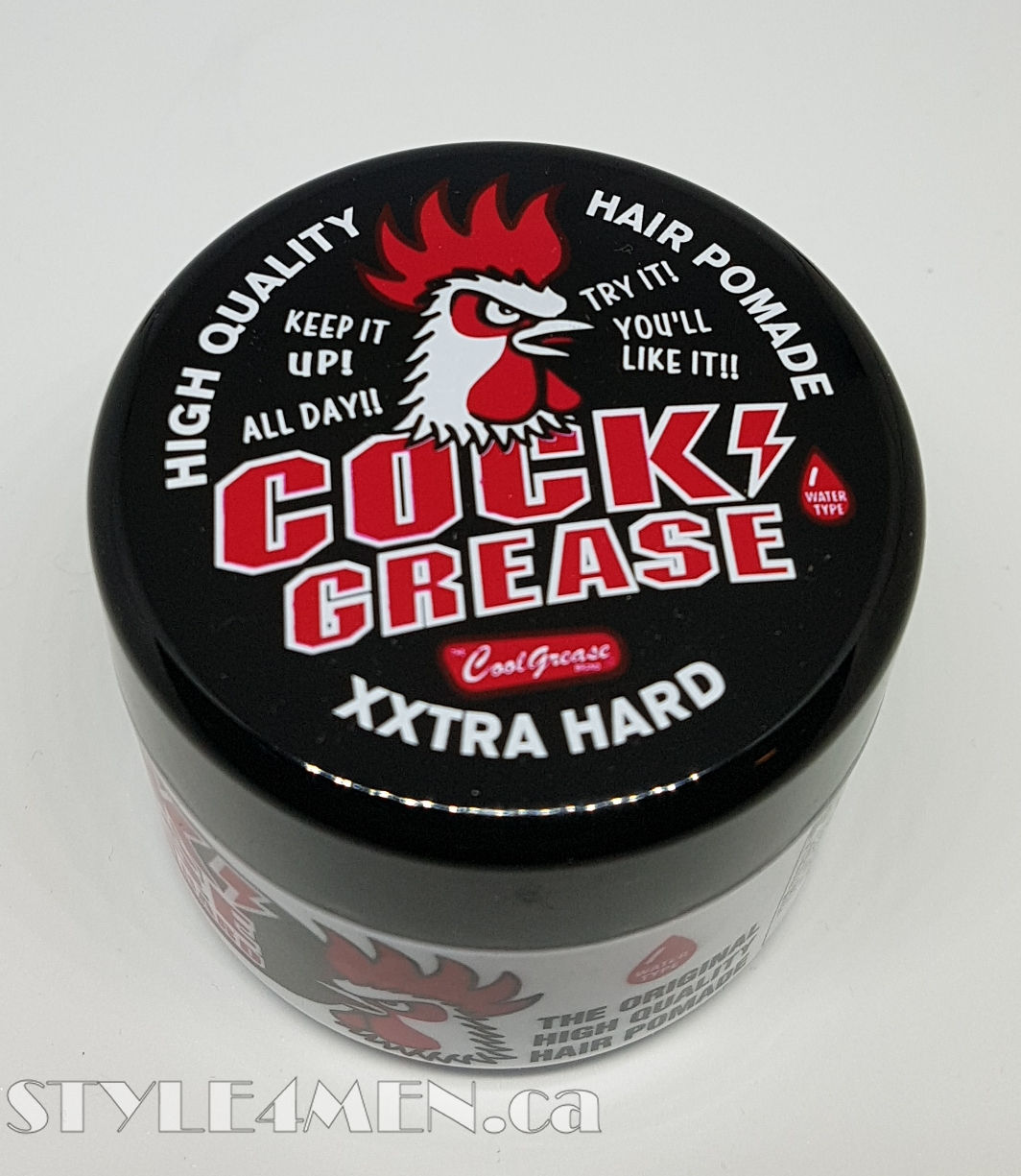 I know!  Hilarious name, right?!  This pomades comes to us from Japan.  The brand name just made me laugh and the slogans on the lid sold me.  I told myself that even if the pomade didn't turn out the jar alone would be a talking piece.
Something to note, there are two different pomades out there called "Cock Grease".  In this review we are trying out the one from Japan.   The one pictured below is produced in the US and it can be purchased from the Grease Shop.  Hopefully, we will be able to test that pomade out in the near future.
As mentioned, this stuff comes from Japan and is not readily available in Canada.  This was an amazon purchase that was fulfilled by a third party.  The shipping took a ridiculous 3 months.   The order was placed around Christmas time and this one like 4 other of my orders around that time largely exceeded the normal shipping/delivery times.  I can only assume that the postal services had a terrible time this year.  Bottom line, I did receive it, but I would say that you should plan this purchase as a long term thing.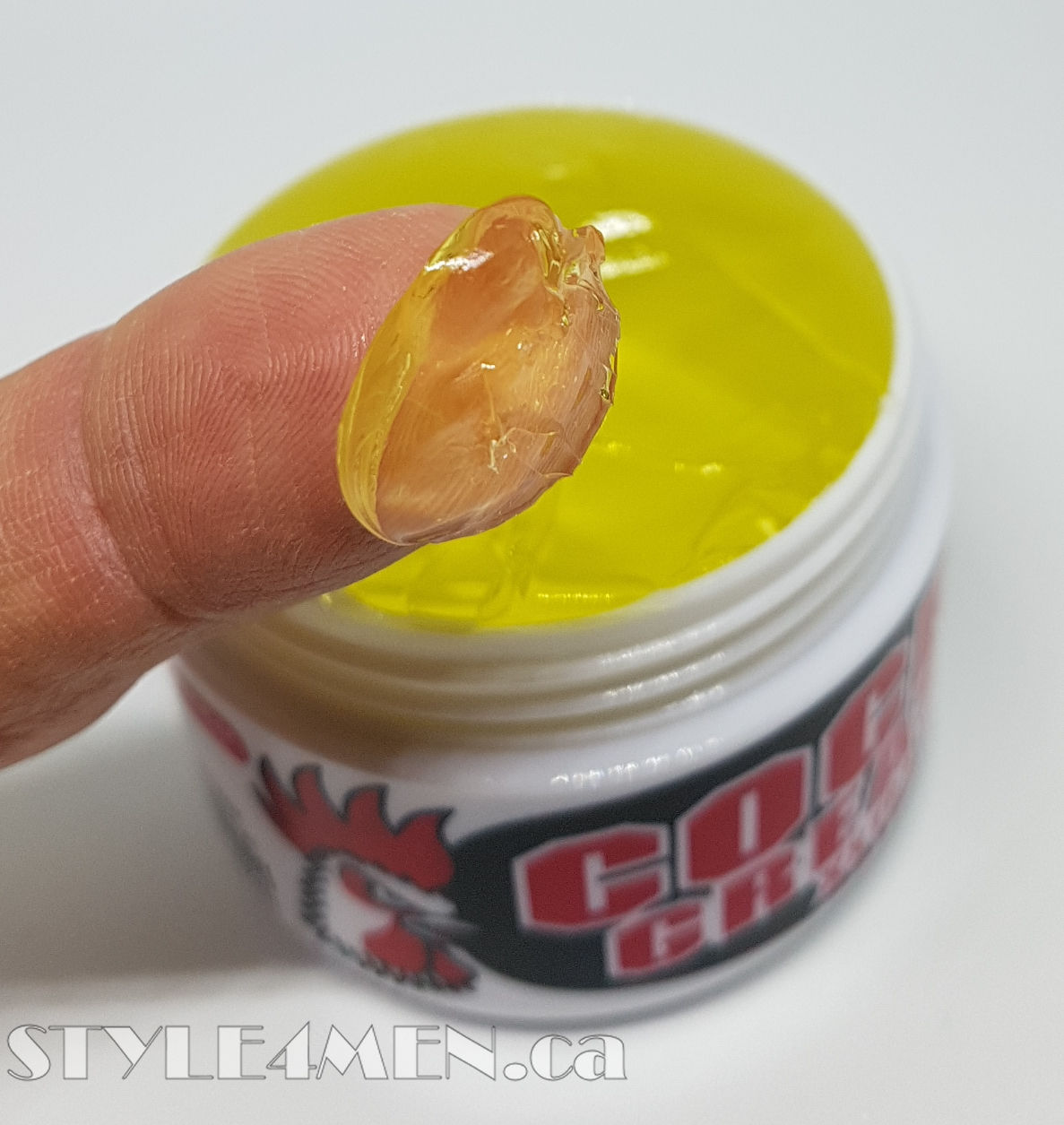 It's fairly small jar at about 80 g. of pomade in volume.  The jar and it's content are heavier than usual, but I suspect that this is due to the type of plastic used for the jar.  Considering that the standard jar are 100 g or ml, this is reasonable quantity.
This is a proper firm hold water based pomade!  Just seeing the product, I knew I was in for something good.  The texture is rather firm which is to be expected for a "firm hold" pomade.  I mention this as many labels state what kind of hold their product has, but it is not always a very accurate description.  The claims made here are true.
The sellers page indicated that the fragrance of this stuff was pineapple, but my nose is saying coconut.  Granted, coconut and pineapple are fairly similar in the synthetic fragrance world.
Under the black lid, you will find an air tight freshness seal keeping this stuff in the best possible shape until it is used.
Application of this pomade was done on clean and towel dried hair.  Fast and easy, the way I like it.  It spread's without trouble.  It goes on evenly and the results are near immediate.  The pomade stays mostly active and takes some 3-4 hours to finally dry.  It remains workable and does not become hard or crunchy – it will be firm.
It is worthy of comparison with other quality pomades like:
If you have had good results with any of these brands, you will enjoy this stuff.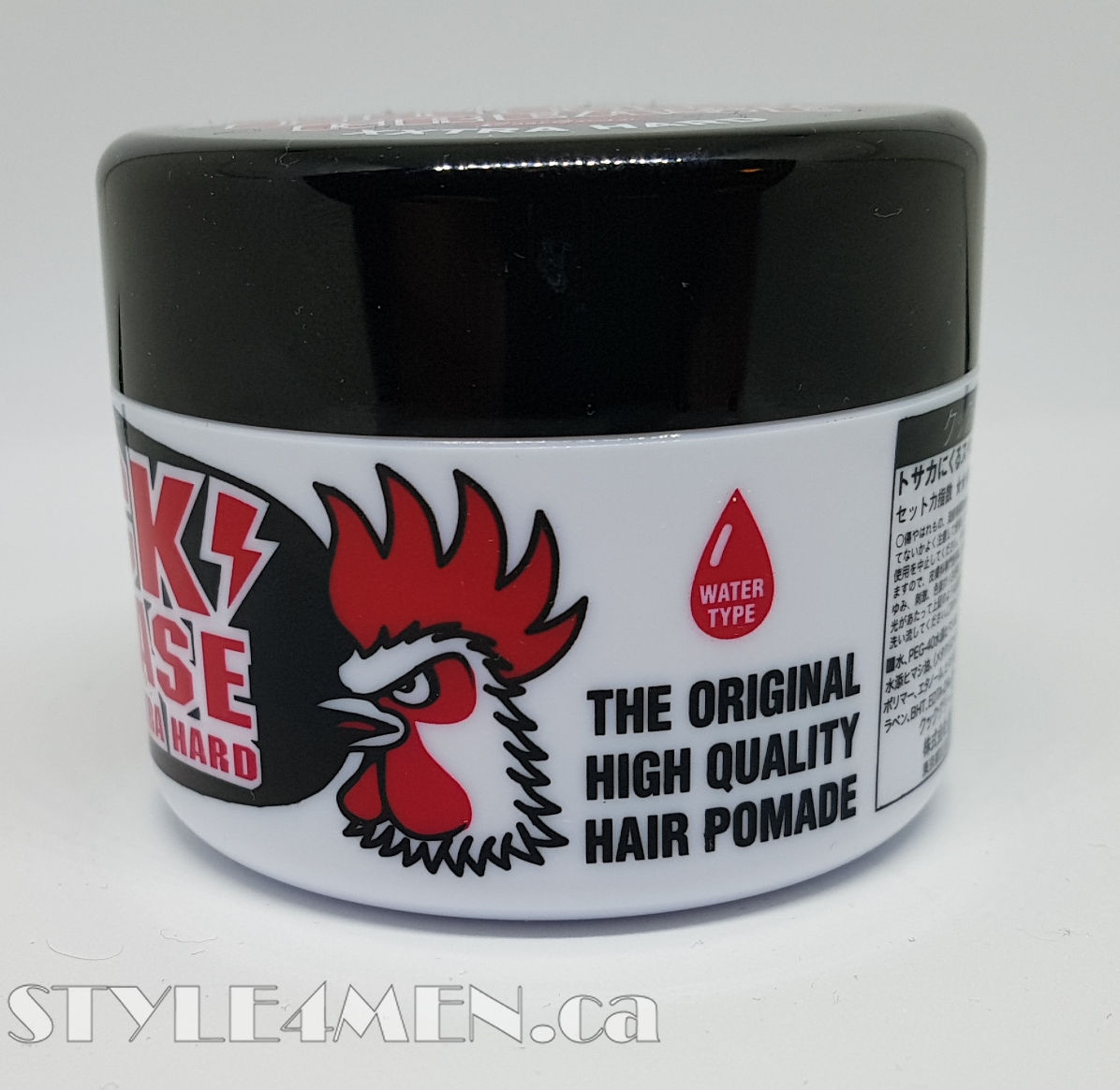 Here is the rating on a scale of 1 to 5, where 5 is a perfect score and/or the level of shine.
Hold: 4.5
Shine: 3.5
Texture: 5
Feel in hair: 3 (There is a slightly higher wax content then usual resulting in a mild stickiness.)
Facility to wash out: 5  (Since this stuff is water based, there is no issue washing it out.)
The jar indicates "Cool Grease" as the brand, but I failed to find their official web page.  That being said, there are a few other pomades come under the "Cool Grease" brand; a yellow jar, a blue one and a red one.  Based on how good the Cock Grease was, I would certainly like to try these other pomade iterations.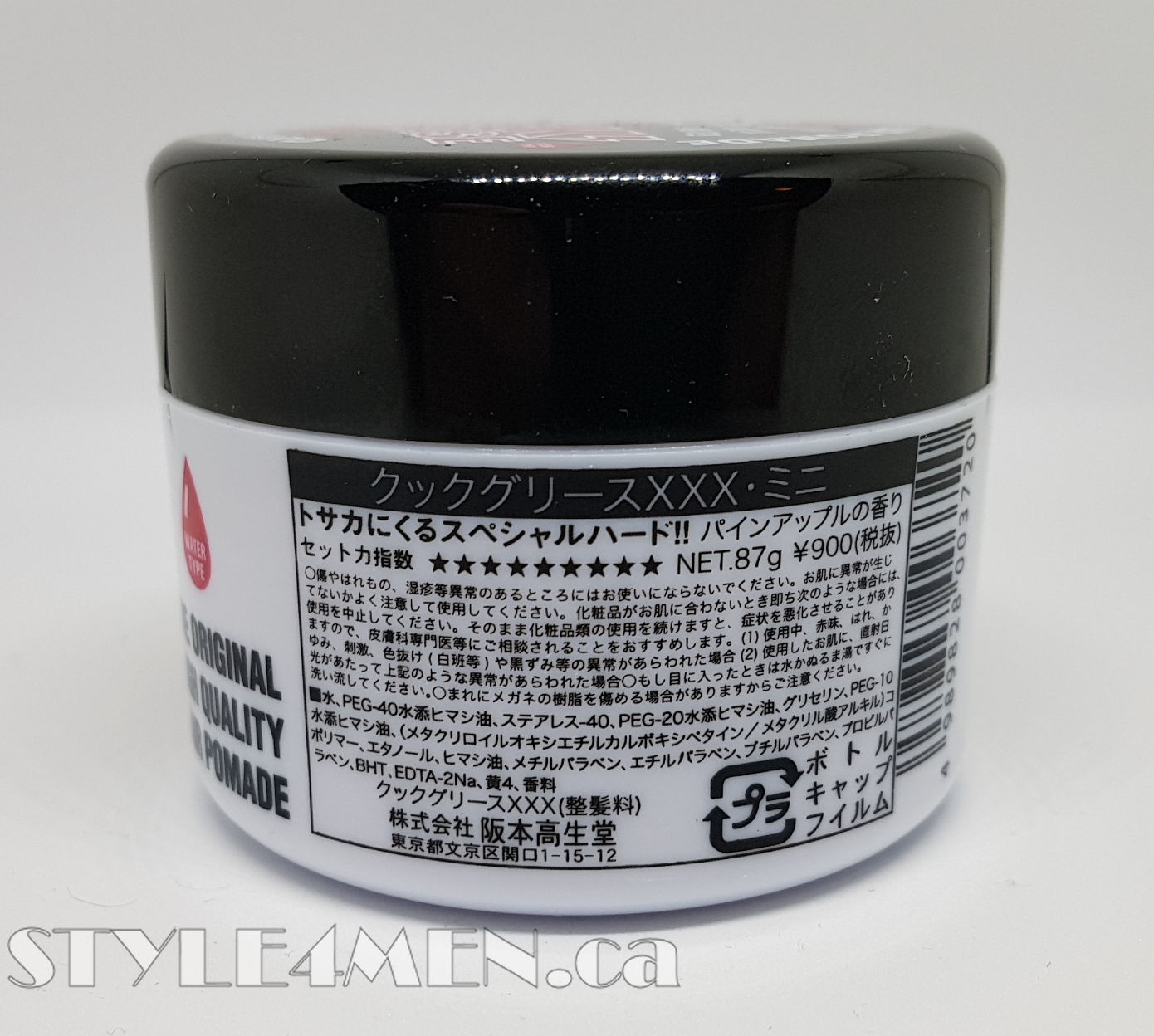 Use these links to shop for this pomade: